Before launch Nubia Z11 brings revolution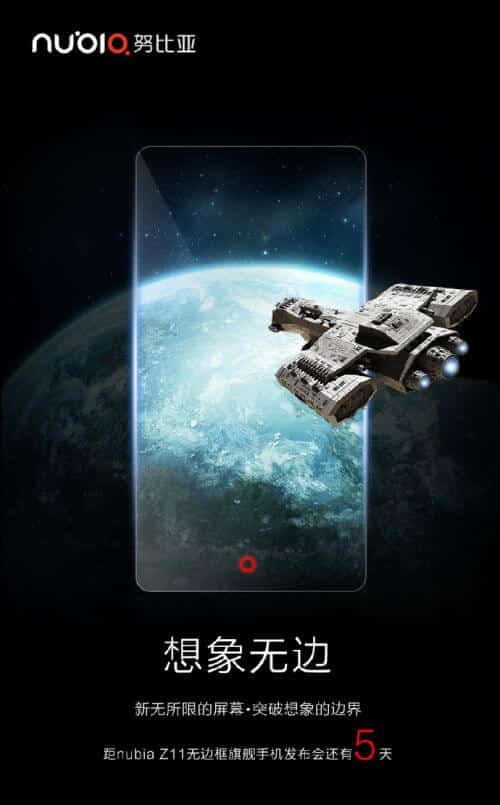 Only five days remaining for official conference for new flagship phone Nubia Z11. Obviously all Nubian preparations are in full swing for the final press conference, and today they have officially announced the official posters which are quite interesting.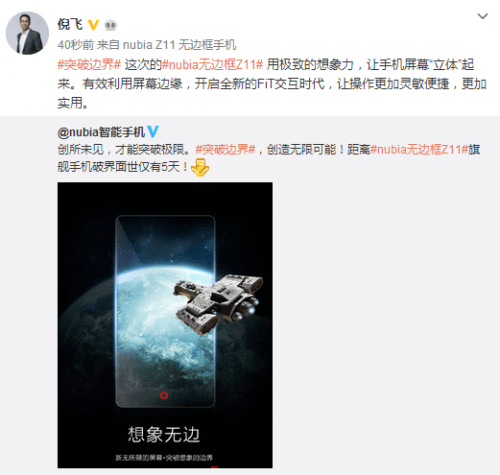 So this morning they have officially posted Nubia Z11 launch countdown poster, and we can see that this interesting smartphone is front of the poster. If you are visionary then you can maybe imagine why is the spacecraft on the poster, I hope you have boundless imagination.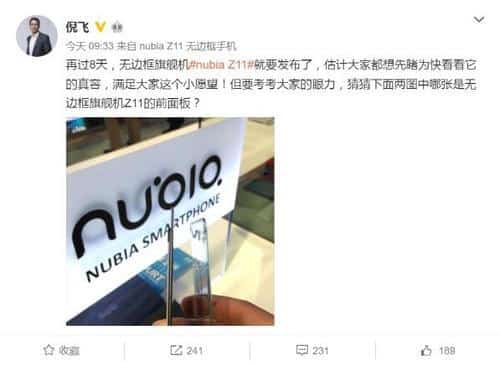 On the bottom of the poster it says "no limits" reaffirms Nubia Z11 borderless feature. But it is also interesting that Ni Fei, general manager of Nubian mobile phones said  the new Nubia Z11 will have a specific function, let the phone be a "three-dimensional". In addition, it will open a new era of interactive FiT. Certainly worthy of attention and waiting for its release.
Source: techweb.com.cn