Motospeed CK108 Review – RGB backlight gaming mechanical keyboard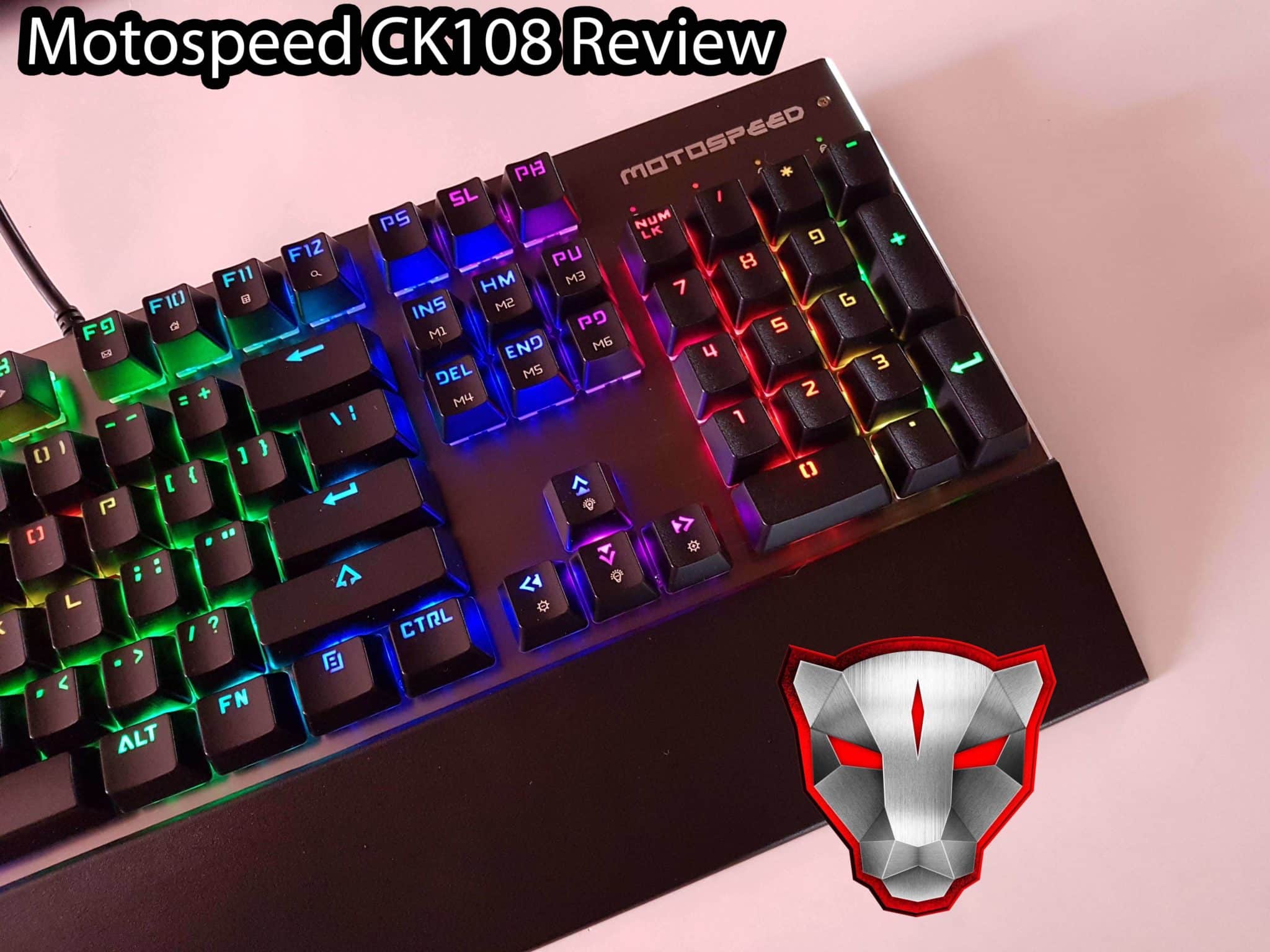 Here we have another cheap gaming mechanical keyboard from China, and this time we have Motospeed CK108. We are very excited to test it because it is really cool mechanical keyboard. Also the price is now around $75, and because of that it is very affordable.
So for the beginning we will say a few words about most important features and specifications. Also if you are wondering where we bought it, then we can tell you that we bought it at Banggood shop.
Motospeed CK108 specifications:
Material : ABS plastic
Cable Length : 1.8 m
Type of switch: Blue switch
Supports 6 kinds of themes cool backlighting
Ergonomics gaming design
Build quality & Display
So as we said earlier we had also opportunity to test Alfawise V1 mechanical keyboard, and in comparison with this keyboard, Motospeed CK108 is very similar. But it is slightly larger because it has bigger armrest. From other information we can tell you that It has 104 keys and they are using Blue switch which is actually type of switch mostly used in gaming mechanical keyboards. Overall it looks awesome and every gamer wanted to have it.
Features
From what we can see it is very cool to have gaming keyboard with RGB backlight. At beginning there were some keyboards which could change only one of two different lights. Now is completely difference situation because with Motospeed CK108 you can change to any color you want.
You can do that with pressing specific keys, like: Press FN + Insert / FN + HOME / FN + PageUp / FN + Del can switch backlight modes. But don't worry because it is very easy to use and in just a few seconds you are done. Also with installed driver you can do much much more, like below on picture. Overall this keyboard is born for gaming, and you will like it.
Price info
Motospeed CK108 now costs $75, and we believe that this is a fair price for these kind of mechanical gaming keyboard. Therefore if you are interested you can now buy this keyboard at this shop.
We believe that this price is a fair price, because for the start it uses the Blue switch, but it has also many features for changing backlight, and it is very easy to use. But overall it looks really cool.