New Leaked Photos of the Moto Z before Lenovo Tech World conference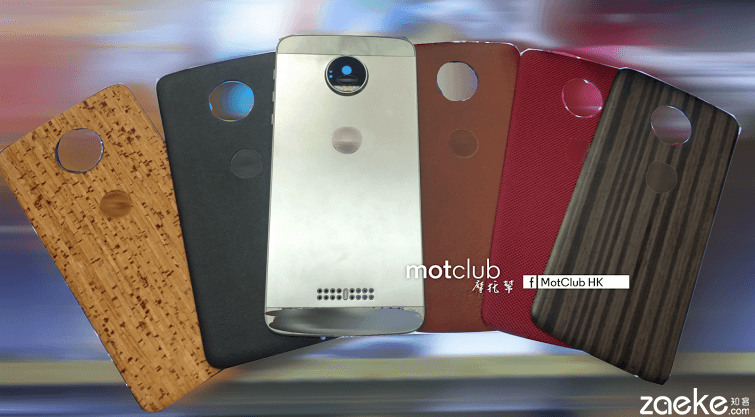 In just a few days on Lenovo Tech World conference in San Francisco, Lenovo will announce really interesting new flagship phone called Moto Z (also known as Moto X 2016). Many people is truly excited to see what kind of hardware and features will have this new Android smartphone.
With the help of zaeke.com, we were lucky to find out some very interesting details before the conference. As you can see we have several new photos on which you can see how Moto Z should look like from backside, and apparently these details are most interesting.
From photos we can see that there will be at least two different covers made from leather, one made from ballistic nylon and also back cover made from wood available in two different versions.
As well for information about JBL Hasselblad mods for speaker and camera, we will need to wait to a little longer or to be precise 4 days. Because in just 4 days Tech World conference will start and then we will find out much more about Moto Z, so stay tuned.