New Meizu invitations exposure: new high-end smartphone or smartwatch?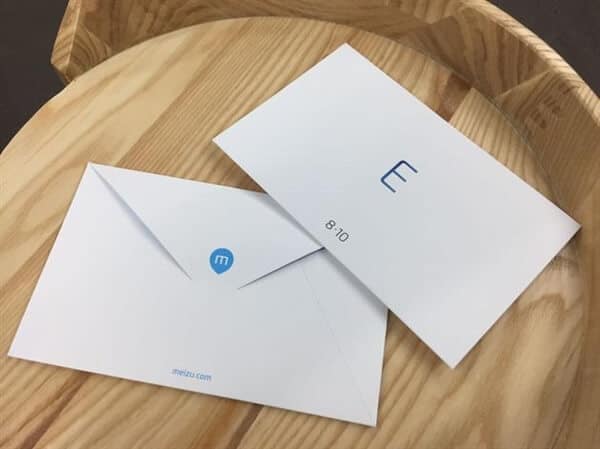 This morning, Meizu announced that the release will be held at the Beijing National Convention Center on August 10, where they will officially releasing the new "E" series. Earlier rumors said that the new release may be Meizu smartwatch, but there are some news that suggests that it could be a new flagship phone.
It is also interesting that each media received invitations with the different photos, but all photos has a "E" word in the middle, in addition to that of the new E series we can not understand yet meaning .
According to some sources the new Meizu's upcoming flagship phone E series will have the same chipset as well as Samsung Galaxy S7, or in other words it will be Exynos 8890. At this moment from renders we can see that upcoming new phone uses a dual-curved glass, and it has dual cameras while the backside should be made from metal.
Source: techweb