Oukitel K4000 Lite – another dual-sim phone with which you can hammer nails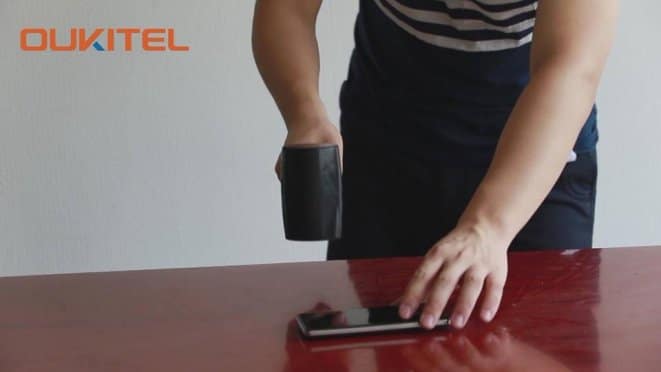 Say what you want about these Chinese company, but they did not give up so they have introduced the new smartphone Oukitel K4000 Lite which can serve as a hammer pretty cool right?
Although it does not belong to regular category of rugged smartphones, it is still interesting like their previous models Oukitel K4000 Pro which I have been also reviewed. The main features of these device is definitely strong case, durable screen, powerful battery and very low price.
So for the beginning I can say a few words about the battery which has high-capacity and in this case it is 4000 mAh. Which will certainly allow a longer autonomy. The screen is 5 inch big with a qHD resolution.
Under the hood it has medium strong hardware which is based on quad core CPU MediaTekMT6735P. Talking about memory it has 2 GB of RAM and 16 GB of memory for storage. Oukitel K4000 Lite comes with Android 5.1 operating system, and as I said earlier it is really cheap because the price is now only $79,99.
If you are interested you can buy it at Gearbest at that price, and don't forget to not wait too long because the price is limited at beginning.