Oukitel K10000 MAX vs iPad mini 4 vs iPhone 7 Plus battery consumption test, also presale starts next week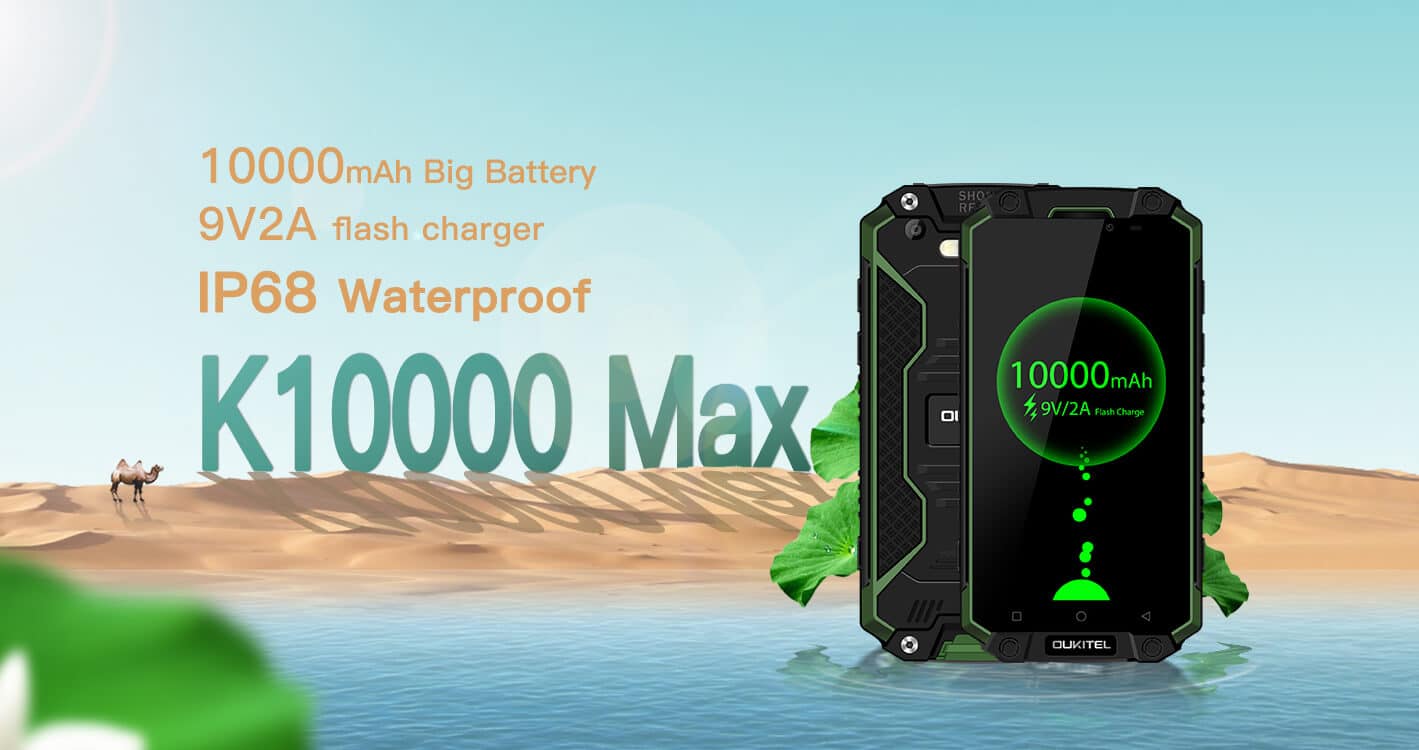 Finally the world's first 10000mAh tri-proof smartphone Oukitel K10000 MAX will be available really soon. Actually next week presale is starting and you have a chance to buy it. But besides that we are going to show you battery consumption between iPad mini 4, iPhone 7 Plus, and K10000 MAX.
In this battery test all devices are set with same conditions like maximum brightest screen. So according to the test iPhone 7 Plus has left without energy after one hour of wechat video chat including 50 minutes online FHD video playing , and 1 hour FHD video recording.
But when we speak about iPad mini 4, where these device turned off automatically after 1 hour Wechat video call, 1 hour and 4 minutes online FHD cartoon film playing, and 1 hour FHD video recording.
Therefore we are not surprised that the Oukitel K10000 MAX stays at 77% power after 1 hour wechat video call, 1 hour video recording.
So we are not surprised to see this because this smartphone has high-capacity battery with capacity of 10000mAh.
And as we said earlier next week it will be in presale period where you will able to buy for only $259.99 in limited stock. Presale starts on September 18th.
For more information where you can buy it please visit this link.