OUKITEL Mix 2 and OUKITEL C8 are coming with infinity display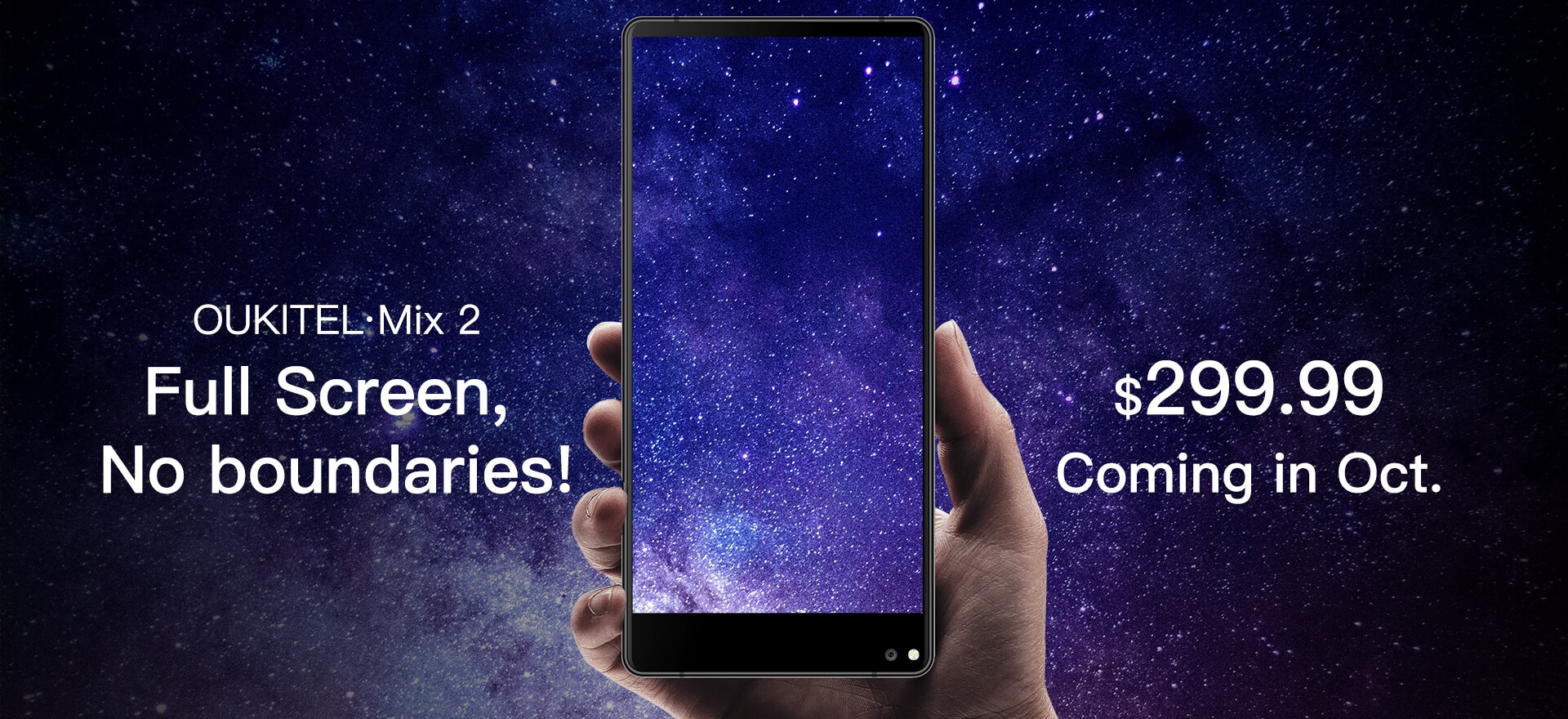 We're not surprised to see full screen smartphones from Chinese company Oukitel. Because actually full screen smartphones are now very popular. So actually they are only following the new trend on the mobile market. So really soon we can expect one high-end and and one entrey-end  full screen smartphone.
So let's say a few words about OUKITEL Mix 2 which is according to the company Xiaomi Mix 2 twin. It will have more more than 80% body-to-screen ratio, same as Xiaomi Mix 2. But this is not all because this device will have the same or very similar design when we speak about camera and flashlight.
Therefore if you're curious about built-in hardware, OUKITEL Mix 2 will have 6GB of RAM including 64GB ROM. And actually this is the first 6 GB RAM smartphone from Oukitel. The price will be around $299.99 which is much cheaper than Xiaomi Mix 2.
As we said earlier they will release another full-screen smartphone called OUKITEL C8 which will be much cheaper because the price will be around $70. It will have 5.5 inch HD screen with 2GB RAM including 16GB ROM.
So for more information please visit their official website.