Oukitel K6000 Review – phone with best battery life in 2015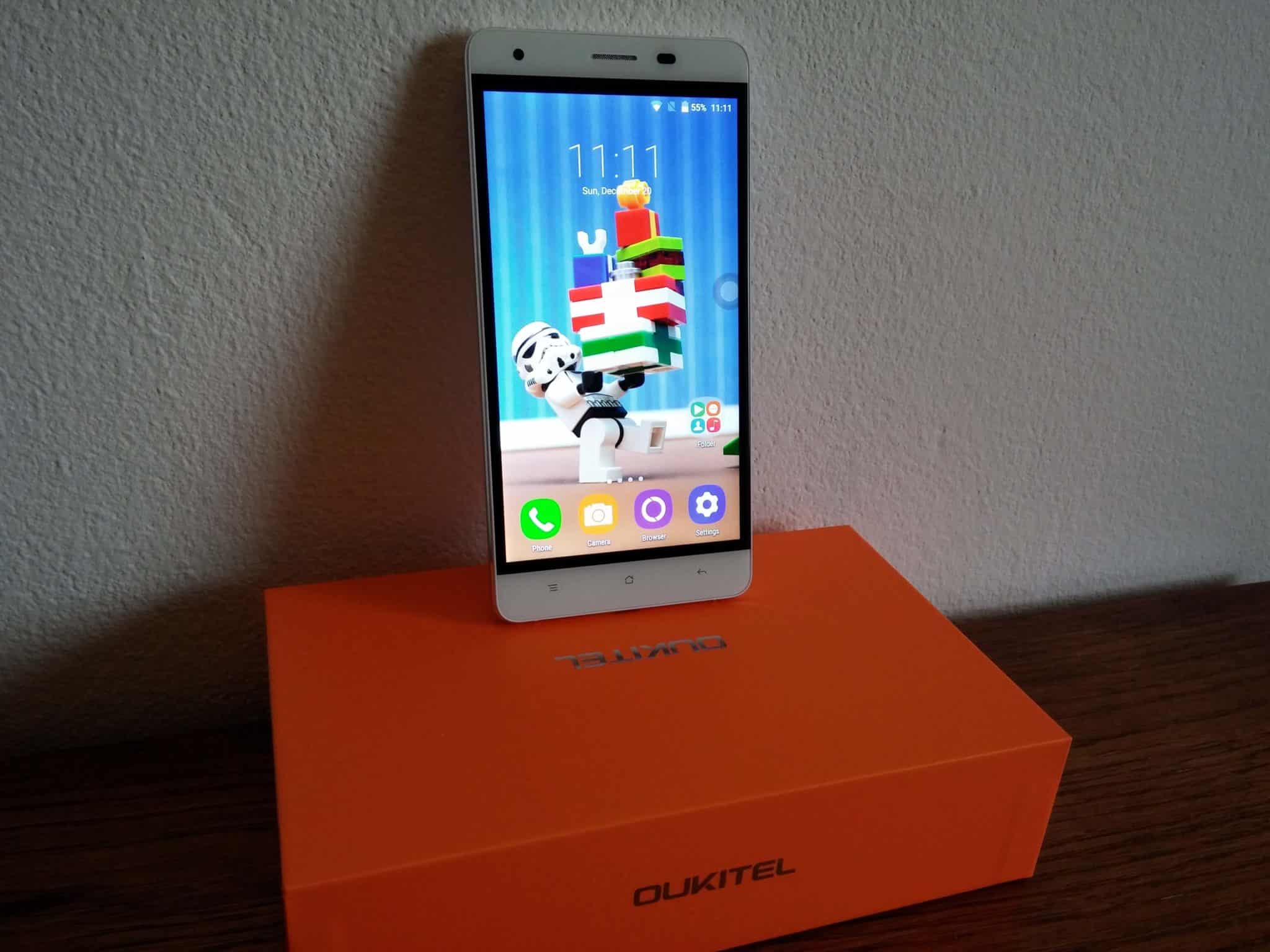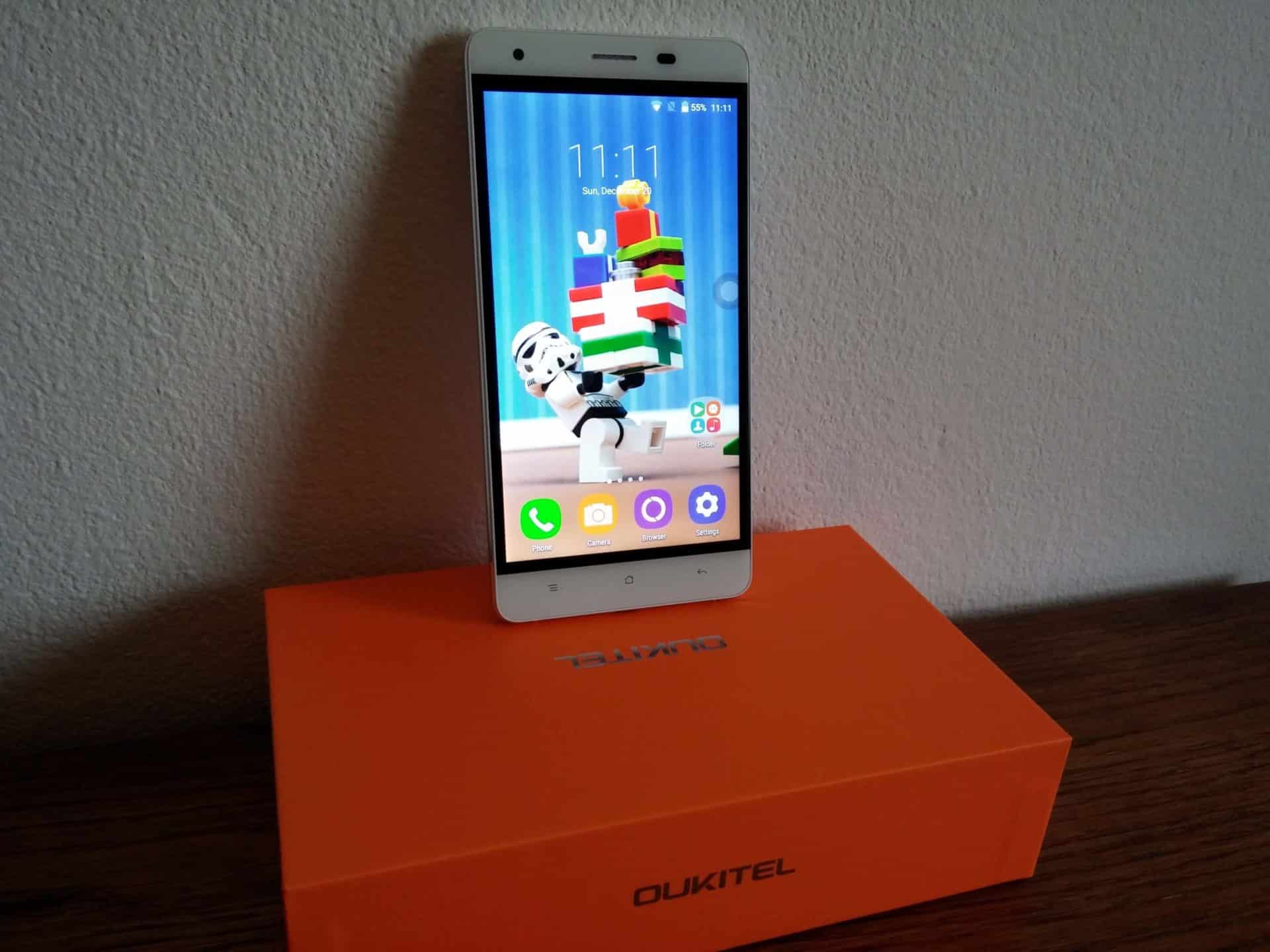 The Oukitel K6000 is definitely interesting because of extremely high capacity battery which actually has 6000 mAh! So let's see what brings…
This is the first dual-sim phone from this young Chinese company called Oukitel K6000 which I have on test. I'm very happy because this smartphone is really promising because of several reasons but the main reason is definitely the battery which according to the company has 6000 mAh and this device could have the best battery in 2015.
Design and build
In this price range which is actually around $120 almost all phones has more or less the case made of plastic but in this case the K6000 has metal back cover including the frame while the screen is protected with Corning Gorilla Glass. This sounds great and in reality it is really great, also while you are holding the phone you have really nice feeling. So in my personal opinion the build quality is high. Talking about the design it reminds me of iPhone and I think this was also the goal to have a look similar to Apple flagship phone. Overall they did a fine job.
Display
The Oukitel K6000 has 5.5 inch HD screen. It features 2.5D curved Corning Gorilla glass offering 80% screen the body ratio. During use everything worked really nice including the touch. The touch is precise while the screen offers natural colors and high sharpness. So overall I don't have any complains about the screen.
Performance and benchmark testing
If you compare this dual-sim smartphone with other in the same price range group you will notice that all have the same hardware. So it has 64 bit quad core CPU Mediatek MT6735 with speed 1 GHz, 2 GB of RAM, 16 GB of internal memory which can be additionally upgraded using the memory card and the GPU is Mali-T720. So it has pretty good hardware for this price range because overall you will be able to do anything you want like watching HD movies, playing games, listening to music and other similar stuff.
Benchmarks test results
Software
On this area really I don't have much to say because mostly all the Chinese smartphones lately comes with Android 5.1 which is also almost stock. The Oukitel K6000 has only different theme so I can say that is visually customized. During use everything worked smoothly and all apps also worked as they should to work.
Playing games
Connectivity and GPS
This dual-sim smartphone has all the usual connectivity functions like GPS, Wi-Fi, Bluetooth 4.0, 3G, and 4G LTE. So as base I can say that this phone can you 2 sim cards at the same time. Functions like Wi-Fi, GPS and Bluetooth are working as expected. Wi-Fi has stable signal for connectivity while the GPS is working with precision of 3 meters. Anyway if you don't know the K6000 supports this frequencies for mobile network, 2G: GSM 850/900/1800/1900MHz, 3G: WCDMA 900/1900/2100MHz and 4G: FDD-LTE 800/1800/2100/2600MHz.
Camera Quality
To not waste your time you can below see photo samples taken with Oukitel K6000. But in my personal opinion for this price range the quality is very good because the photos are sharp, colors are pretty natural and almost this photographs are perfect.
Photo Samples
Battery life
And we finally come to the most important feature of this dual-sim smartphone which is definitely high capacity battery with capacity 6000 mAh! Of course many people in the beginning are skeptical because they know that some companies are faking the capacity of battery. But in this situation I can freely say that this phone has real capacity of 6000 mAh. Because with heavy use like playing games, WIFI, surfing on the Internet, watching HD movies it can last 4 days and this is really impressive! Also it supports fast charging so you can much faster charge your phone using the 9V 2A charger. But this is not all because this device can charge other devices also, so you can use it as power bank.
Conclusion
I am pleasantly surprised with this dual-sim phone, it has really low price around $120. But at the same time it offers high build quality, really nice design and many useful features. Like HD screen, medium strong hardware, very good primary camera and of course in my opinion it has best battery life in 2015. So for more information about the Oukitel K6000 please visit the official website.