POCO F2 PRO: THE ULTIMATE FLAGSHIP KILLER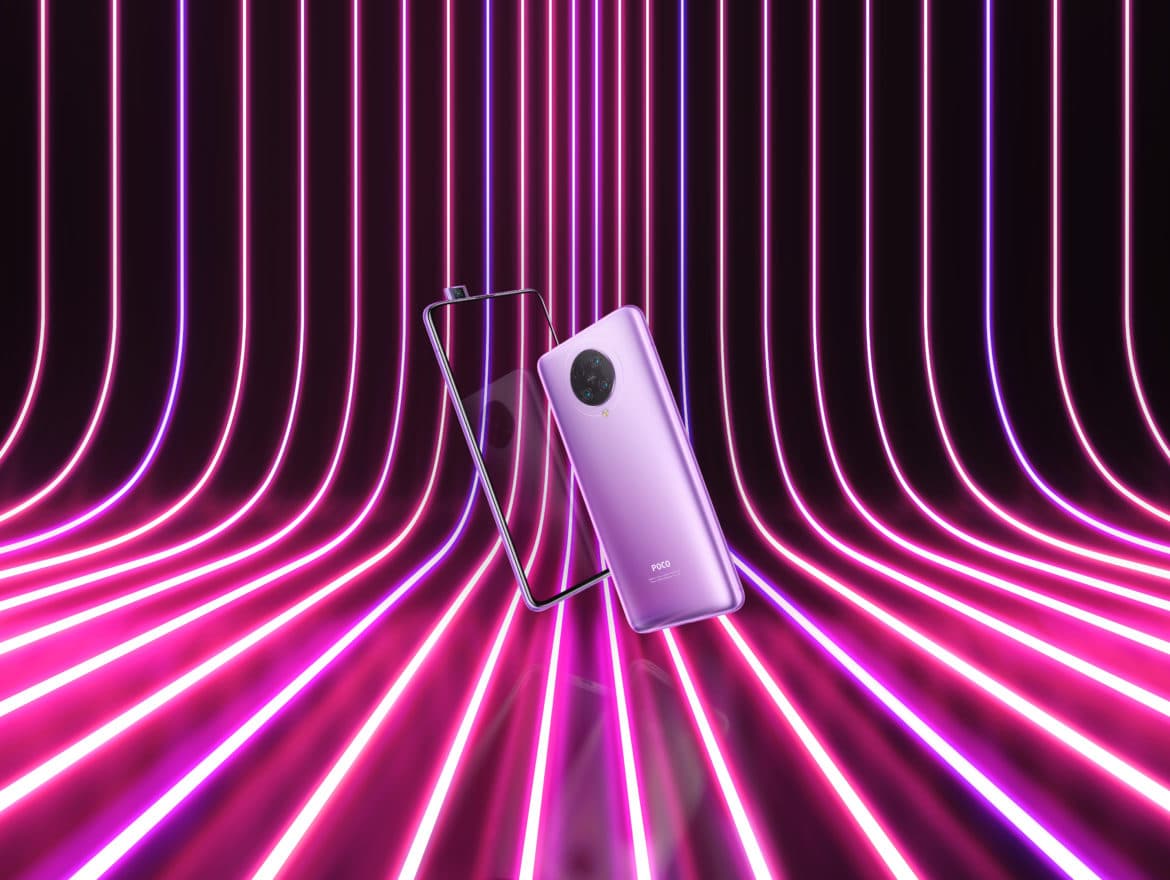 POCO, the beloved smartphone product brand today launched its latest device: POCO F2 Pro. Tailored to tech enthusiasts, the device prioritizes performance over frills – without the traditional flagship price tag.
With the Snapdragon™ 865 Mobile Platform under the hood, POCO F2 Pro offers sustained peak performance, extremely fast processing speeds, and a true full-screen viewing experience that'll have techies waving goodbye to their current daily driver.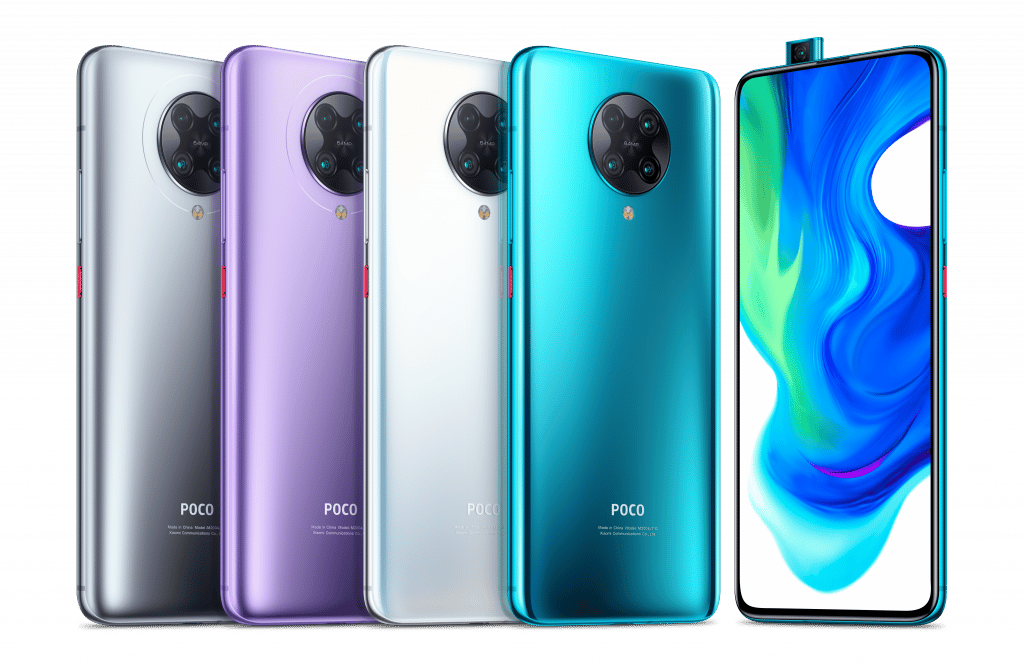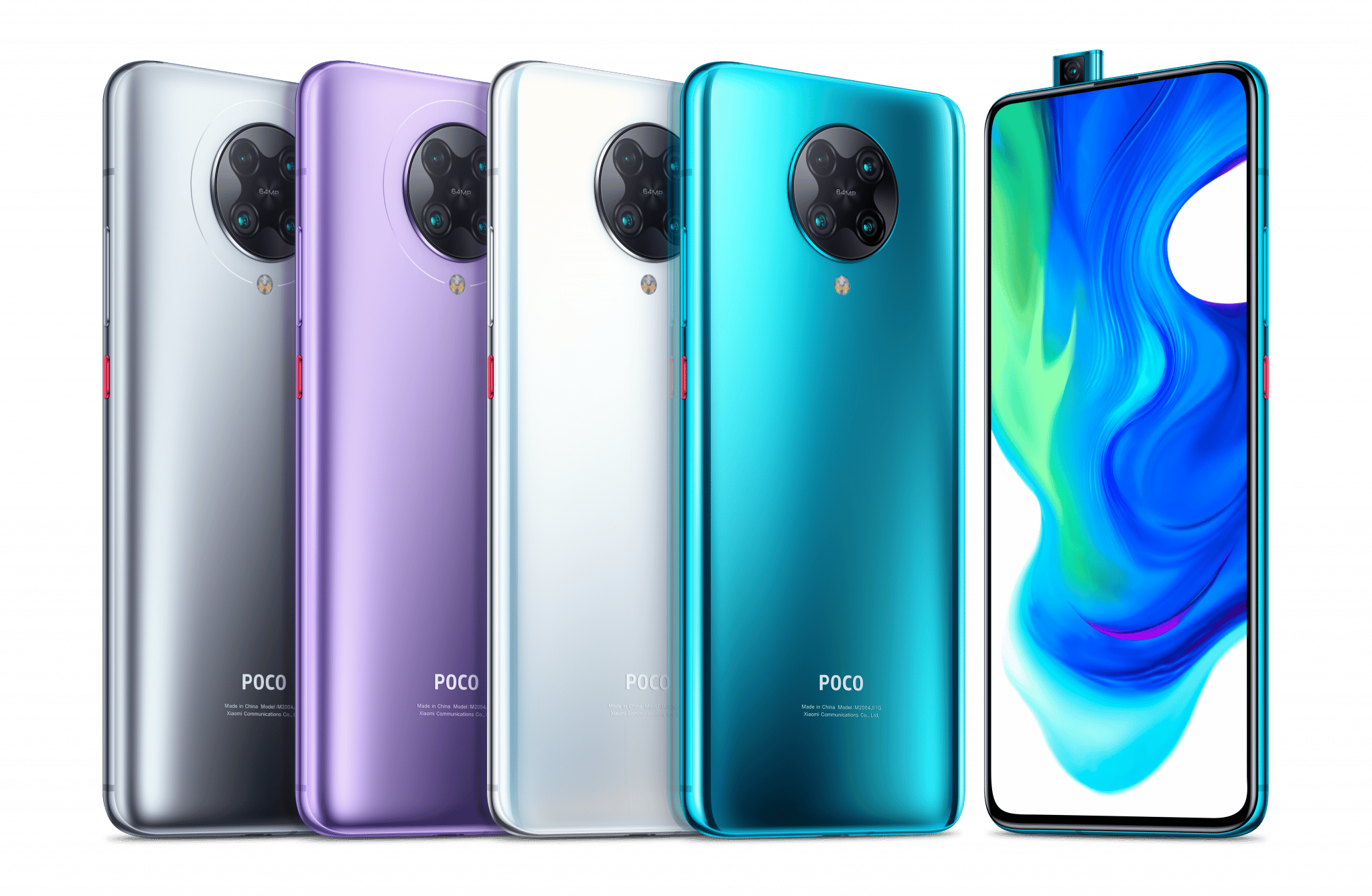 Powerfully cool with Qualcomm® Snapdragon™ 865 and LiquidCool Technology 2.0
POCO F2 Pro takes the mobile experience to the next level with Qualcomm® Snapdragon™ 865: the most powerful 5G processor on the market. Paired with a Kryo™ 585 octa-core chip processor and Adreno™ 650 GPU, both offer 25% improved performance over their predecessor, delivering the ultimate performance with constantly connected users in mind. The powerful SoC is complimented with ultra high-speed LPDDR5 RAM and the latest UFS 3.1 storage, which enable POCO F2 Pro to offer top-notch read-and-write capabilities for insanely smooth operations.
With LiquidCool Technology 2.0, POCO F2 Pro sports the largest vapor chamber available on the market, along with multiple stacks of graphite and graphene. This solution keeps the device cool, especially the SoC and the surface of the phone, and sustains peak performance even under heavy activity loads. Optimized for power users and TÜV Rheinland High Gaming Performance certified, POCO F2 Pro delivers an improved gaming experience with enhanced HDR display and realistic haptic feedback with a z-axis linear motor. It also offers an immersive audio experience with Hi-Res Audio certification.
Sophistication meets vibrancy with a sleek design and 6.67" AMOLED ultimate Full Screen Display
Checking all the boxes for a true-blue flagship killer, POCO F2 Pro touts a variety of favorite features, including an optical in-screen fingerprint sensor and Corning®️ Gorilla®️ Glass 5 on the front and back for sturdy protection. The device is offered in radiant colors and styles to suit every personality, including grey, purple, blue, and white – sporting an anti-glare matte finish in the purple and grey variants.
With a contrast ratio of 5000000:1 and a brightness of 500 nits (typ) / 800 nits (HBM), the device brings display quality to the forefront. No matter the time of day, users can count on a comfortable viewing experience through POCO F2 Pro's bright 6.67" AMOLED ultimate Full Screen Display, featuring a 360° triple ambient light sensor to deliver accurate ambient light detection and smooth brightness adjustment.
Taking display quality even further, the device boasts the latest TÜV Rheinland Full Care Display Certification, HDR10+, DC dimming, and Sunlight Mode 2.0. Through its advanced customizable color scheme settings, users can incorporate their own unique flair to the device's display for a personalized experience.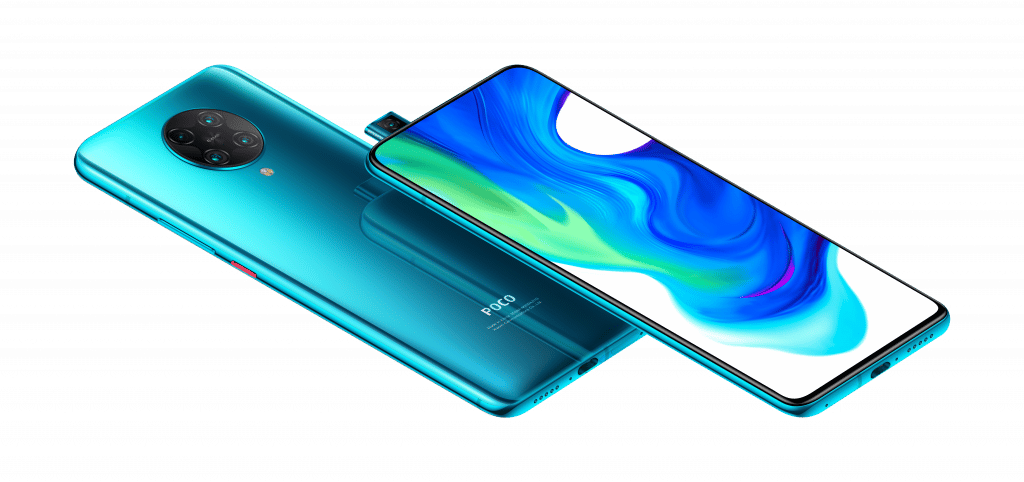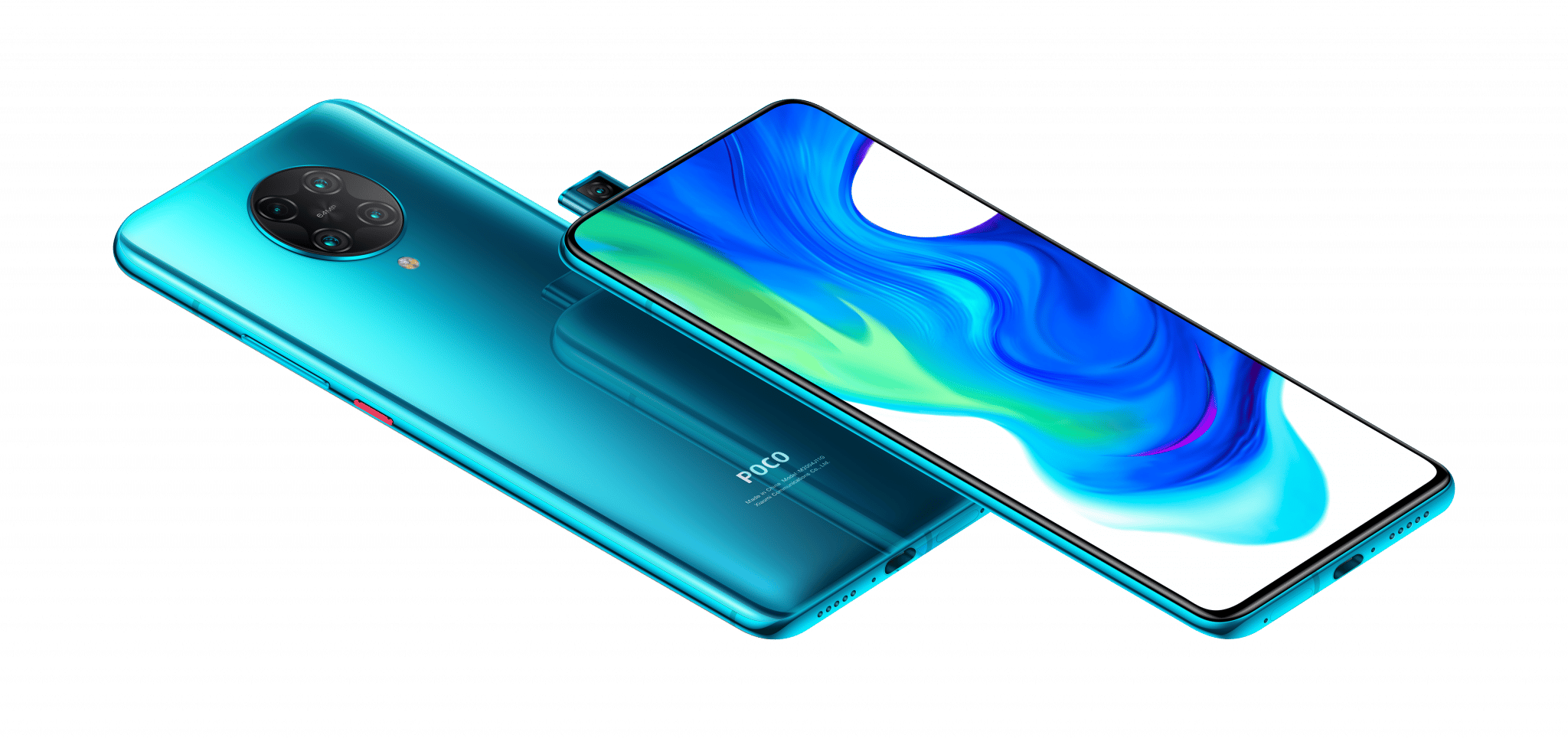 Photography reigns supreme with 64MP quad rear camera and 20MP pop-up camera
Touting an impressive 64MP rear quad camera set up, POCO F2 Pro's Sony IMX686 sensor captures clear, detailed images, while its 13MP 123° ultra wide-angle lens lets users take effortlessly gorgeous landscapes and large group photos. A 5MP macro and 2MP depth sensor round out the rear camera for detailed close-ups with unparalleled bokeh, allowing for beautiful images every time.
With ultra-high definition video recording at 8K (24fps) and 4K (60fps), POCO F2 Pro turns any user into a cinematographer. The Pro mode for both photo and video offers more control over focus and exposure, so users can capture higher quality images without the use of a DSLR or other professional cameras.
On the front, POCO F2 Pro sports a massive 20MP pop-up camera with a multicolor notification light, helping minimize front screen bezels without compromising camera quality. The selfie camera also sports 120fps slow motion video recording capability to turn even basic videos into cinematic masterpieces.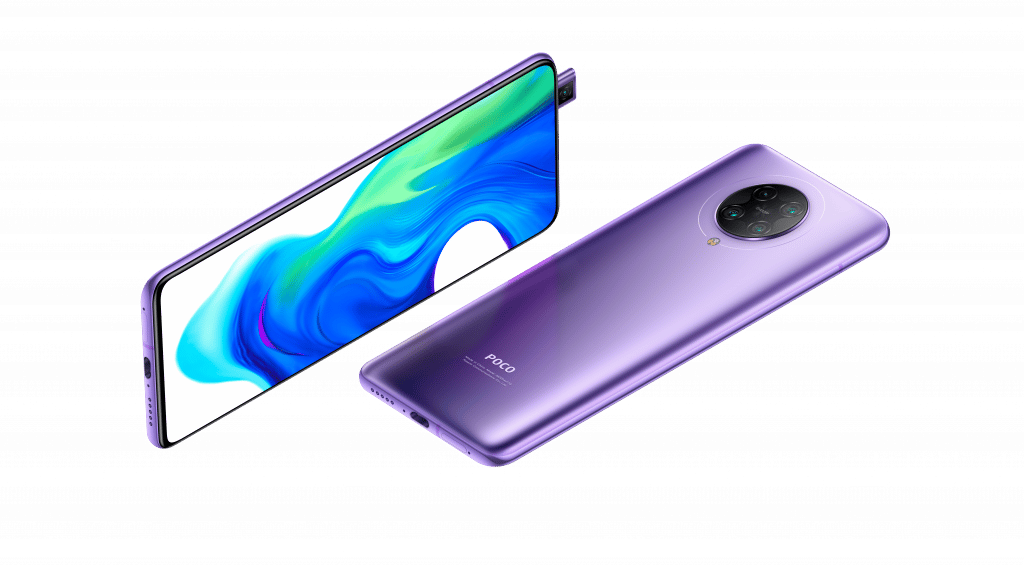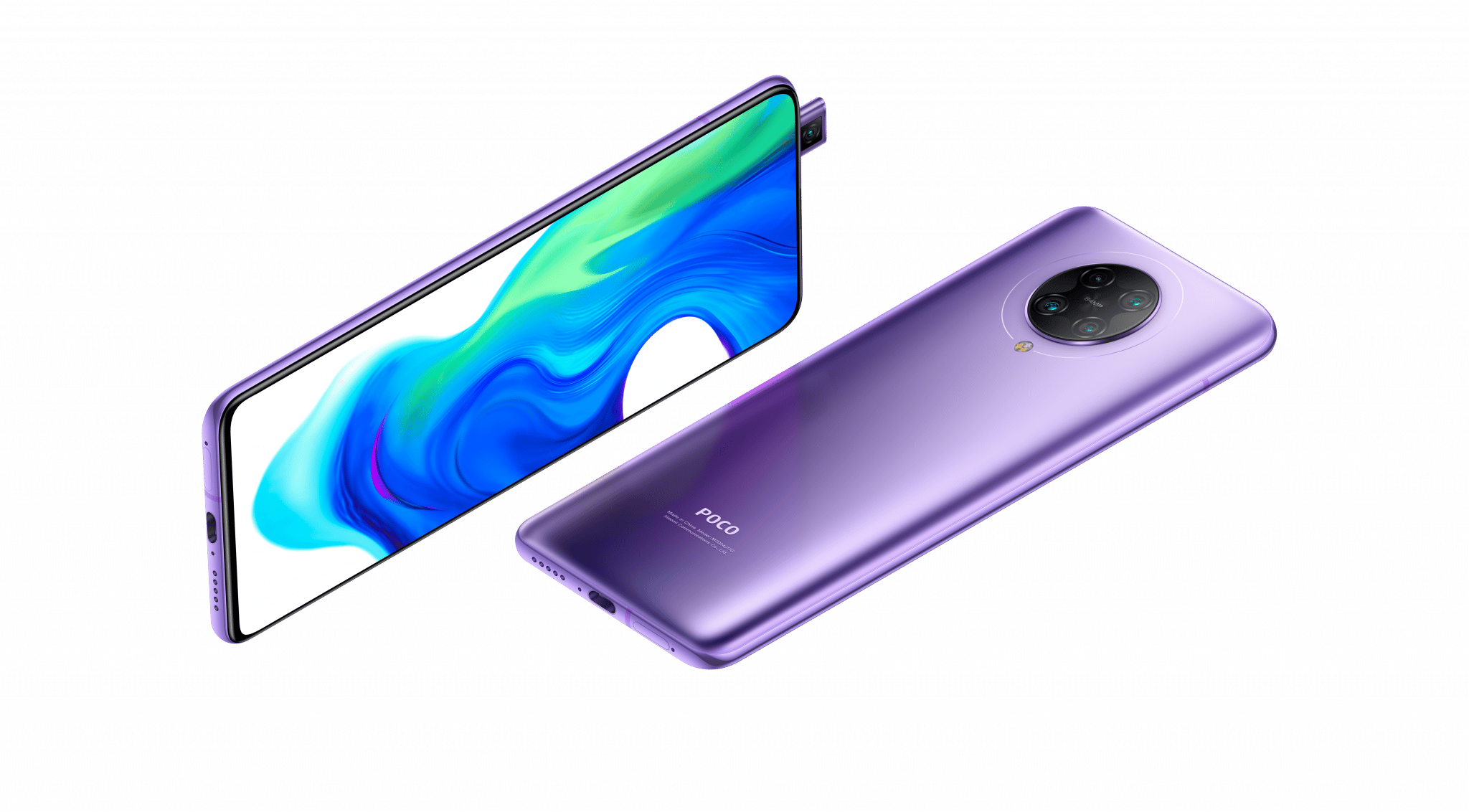 Accelerated performance shines with high-capacity 4,700mAh (typ) battery and swift 9.6Gbps connectivity speeds
Enabling a reliable extended user experience, POCO F2 Pro packs a mighty punch with its massive 4,700mAh battery, surpassing the average user's power needs even during heavy usage. The device also sports a swift 30W fast charge, which can fuel the device to 64% in just 30 minutes and 100% in 63 minutes. In addition to superb charging speed, POCO F2 Pro also comes with a 33W in-box charger which provides a convenient power-up experience for users constantly on the go.
With the support of WiFi 6, POCO F2 Pro provides a hyper-fast connectivity experience with speeds of 9.6Gbps, nearly three times as fast as WiFi 5. Additionally, the device integrates a multi-link connection allowing for stable and peak network connections at all times across 2.4G Wi-Fi, 5G Wi-Fi, and mobile data.
POCO F2 Pro will be available for purchase online starting today at an early bird price of EURO 499 for 6GB+128GB variant. The 8GB+256GB variant starts at EURO 599.
Samsung A01 core appears on Google Play Console with specifications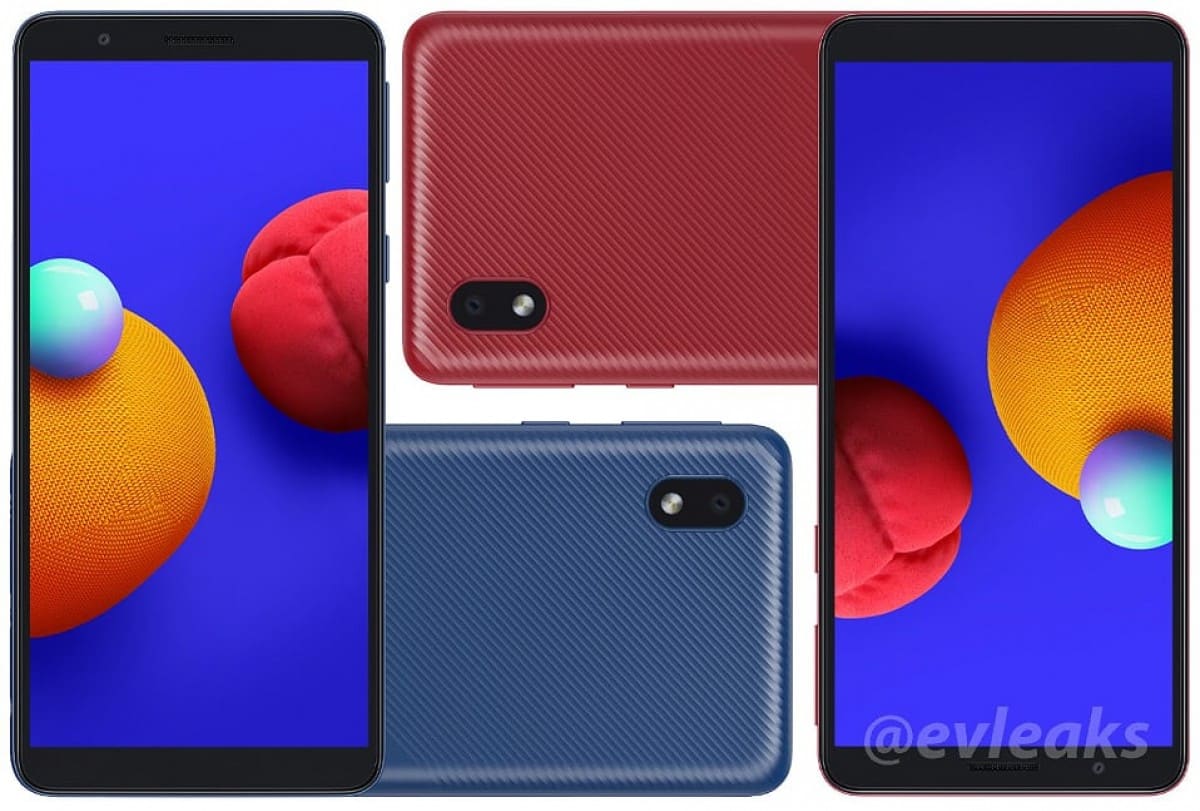 A new phone has been spotted on the Google Play Console. The phone produced by Samsung Electronics, the South Korea giant tech company, has appeared with the name Galaxy A01 Core. Samsung Galaxy A01 core is set to be launched anytime from now. The Galaxy A01 core is reported to be the lower version of the Galaxy A01 released in December 2019. Unlike Samsung's regular phones, the Galaxy A01 core is going to be ultra-affordable, a budget model of Samsung. The new phone has surfaced on Google Play Console with its key specifications. It is certified with Bluetooth 5.0 at Bluetooth SIG with the model number SM-A013F_DS. This model number is similar to SM-A013F, which appeared on Geekbench listing. This new phone may be the same phone that appeared as Galaxy A01e. It is rumored that if it is the same phone, then Galaxy A01 Core will be the official and final product name of the phone.
Expected Specifications of Samsung Galaxy A01 Core
The phone appears to have 720 x 1480 pixels display with 320ppi pixel density. The chipset is a 3-year old MT6739WW, which is surprising as it is a rare platform. Although it is a modern smartphone SoC that provides a great Android experience, it is cost-effective, which seems to buttress the fact that the phone's price is going to be a budget-friendly model, which might be the cheapest smartphone produced by the giant tech company. The new phone seems to have run on 1GB of RAM and the latest Android 10.0 version. What is unsure is whether it will run on the full version of Android 10 or the Go edition. But it will most likely run on the lightweight Go edition as it is precisely for low-cost devices. More so, the specs of the new Samsung phone appear to be similar to that of Nokia 1 plus, which also has a chipset of MT6739. Nokia 1 Plus runs on the Android 10 Go edition too.
The model number of the new phone that appeared on the SIG listing has also appeared on the Wi-Fi alliance site. It seems to have a Wi-Fi 802.11b/g/n dual-band.
These are the specifications that have been released for now. Specifications such as physical appearance, camera quality, processor frequency, battery capacity, screen type, and other features are yet to be known. But this will be known soon enough, once the phone is unveiled.
Capability
Although there will be limitations to the ability of the Galaxy A01 Core, however, it will not be classed as obsolete. As said earlier, some of the specs are similar to that of Nokia 1 plus, and we know what the Nokia Phone is capable of. With the specs, it's going to be able to run android apps and games. Users will also be able to play casino online and other games or software that require Flash or Java Technology. The display also appears with good graphics quality that will be good for media and games like slots, RPG and other games. With the Wi-Fi version of the phone, the connection to diverse wireless networks is guaranteed. The connection can range from mobile hotspots to mobile Wi-Fi, even to the modern Wi-Fi routers.
Conclusion
Many people, especially the producing company fans, have their fingers crossed for the launching of the phone. With the approval from Bluetooth SIG and certification received from the Wi-Fi Alliance, it is an indication that Samsung will unveil the phone in a few weeks. Samsung products are always a big fish in the mobile phone market. Of a certainty, when this new product hits the mobile market, it will cause significant competition among devices of its cadre.

ColorOS makes Android 11 Beta preview available on OPPO Find X2 Series
ColorOS announced the availability of Android 11 Beta update for the recently launched flagship, OPPO Find X2 Series. The Find X2 Series is amongst the first smartphones in the world, which will have Android 11 Beta available for early adopters. Available starting today, the Android 11 Beta update on Find X2 Series is a testament to the close partnership of ColorOS and Google to deliver a highly customized, efficient, intelligent, and a richly designed Android-based mobile OS.
Announcing the Android 11 Beta update, Manoj Kumar, Senior Principal Engineer, ColorOS, OPPO, said, "With over 350 million users, OPPO is one of the key partners for Google globally that interacts with a huge and diverse user base. Working closely with the Android team, ColorOS will accumulate first-hand feedback on Android 11 Beta to identify, fix and enhance features for Android developers and end-users."
Several features announced by Google on the Android 11 Beta are already present in ColorOS, such as a time scheduled system-wide Dark-mode and built-in screen recorder. The first preview of Android 11 Beta on the Find X2 Series will include these along with the following new features from stock Android:
A dedicated Conversations section in the notification shade where you can easily view, engage and prioritise chats from various apps.
A new floating Bubbles UI for messaging apps that enables users to create floating windows for individual chats to improve multitasking
Improved privacy protection with additional one-time permission, permission auto reset, and background location preferences for more control over sensitive permissions
ColorOS will incorporate additional features from Android 11 Beta in its future beta releases.
Apart from the stock Android 11 features, the customizations ColorOS made for the Find X2 Series will continue to be available, including All Pixel Omni-Directional PDAF camera focus, HDR video Enhancement, AI Nature Tone Display, and OPPO Share, among the rest.
Developers and early adopters can download the update here starting today across all Find X2 Series phones. Please note that the beta release may contain bugs and uncertainties; it is only for developer use and not for use as an everyday driver.
About ColorOS
ColorOS is a highly customized, efficient, intelligent, and richly designed Android-based mobile OS from OPPO. With over 350 million global users, ColorOS supports more than 80 languages, including English, Hindi, Tamil, Telugu, Thai, and Indonesian.
YOUR VISION, YOUR STORY. XIAOMI KICKS OFF SHOTBYMI 2020 PHOTOGRAPHY CHALLENGE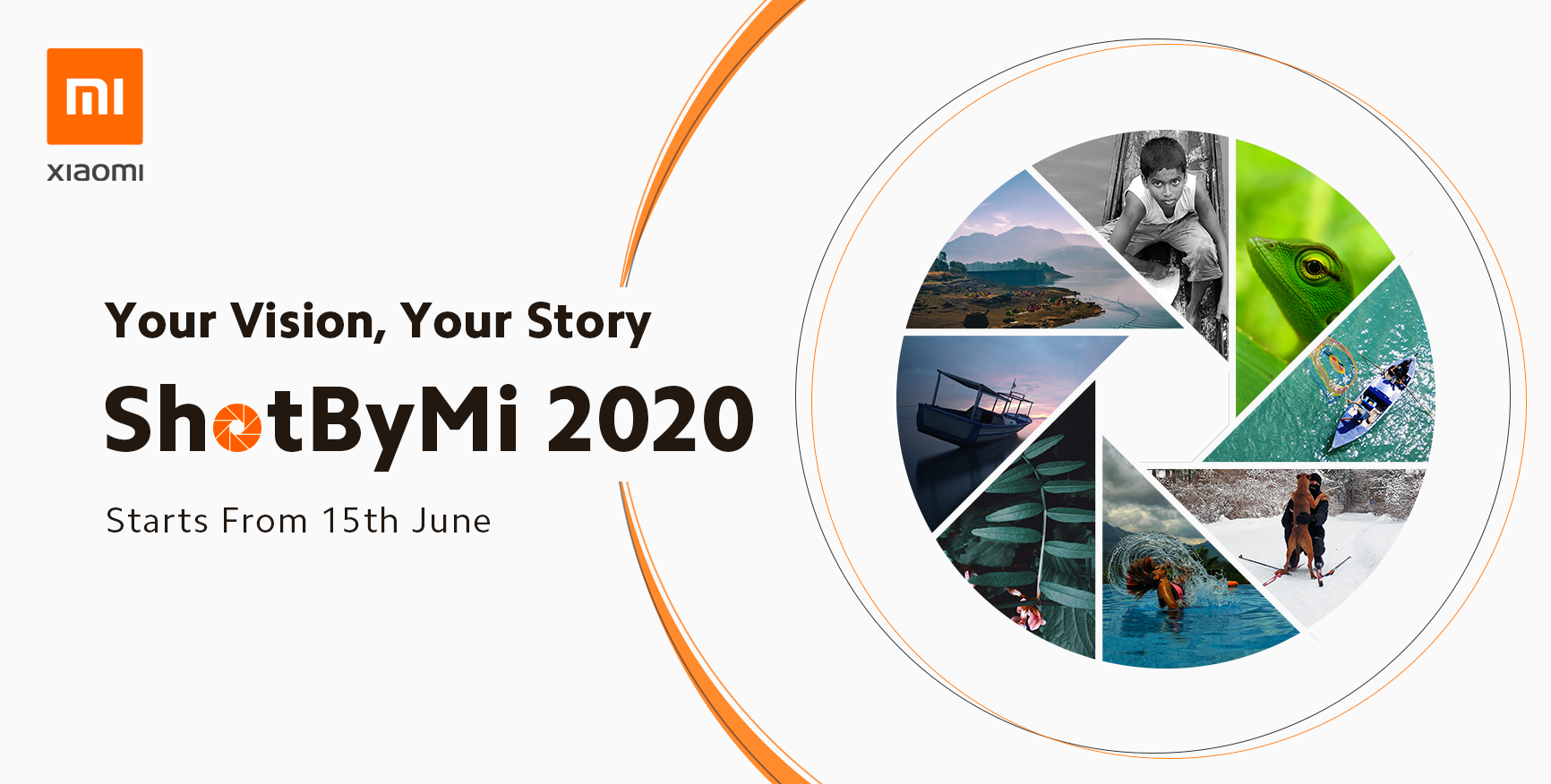 Xiaomi is holding its 2nd ShotByMi Photography Challenge, providing an opportunity for Mi Fans to capture the amazing moments in life with their Xiaomi phones.
ShotByMi Photography Challenge is a long-term, innovative, and professional mobile photography contest. It was first held in 2019 and drew over 136,000 entries from 131 countries.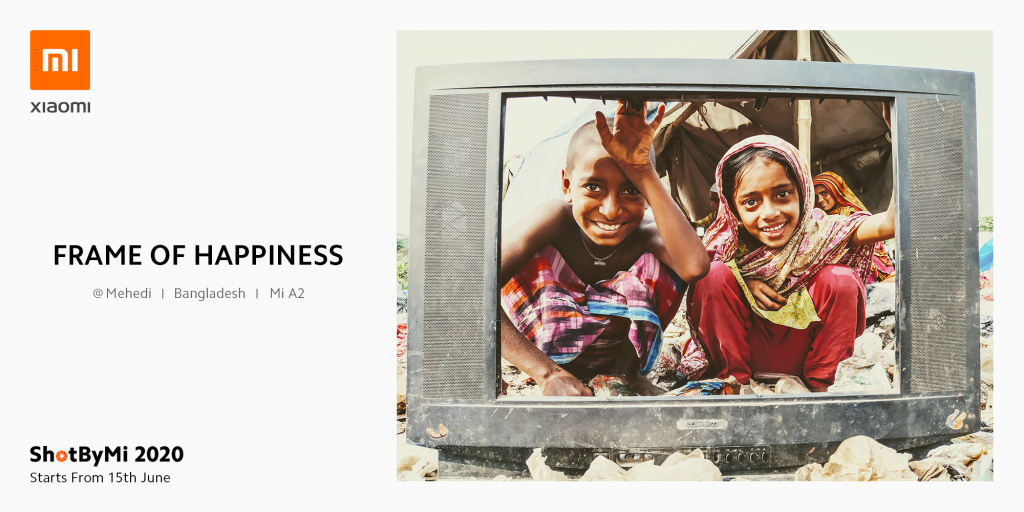 This year, Xiaomi encourages more Mi Fans to tell their stories by shooting photos and videos, with the core idea of 'Your vision, your story'.
There are three independently themed episodes, each one running for one month. The first theme is 'Summer Vibes', where participants can upload works that match the theme with no genre restrictions. In addition to photos, short videos are warmly encouraged for ShotByMi, so that participants can have more freedom to create inspiring visual works.
To ensure the professionalism and fairness of judging, ShotByMi 2020 invited a number of accomplished photographers as judges. Michael Yamashita, who has won numerous awards from industry such as the National Press Photographers Association and the Asian American Journalists Association, works as the lead judge. Three other influential photographers in different categories, Jordi Koalitic, Jord Hammond and Clay Enos, are also invited as judges. They will select the outstanding entries from each episode, including a grand prize of $5000 creative fund and a Xiaomi phone!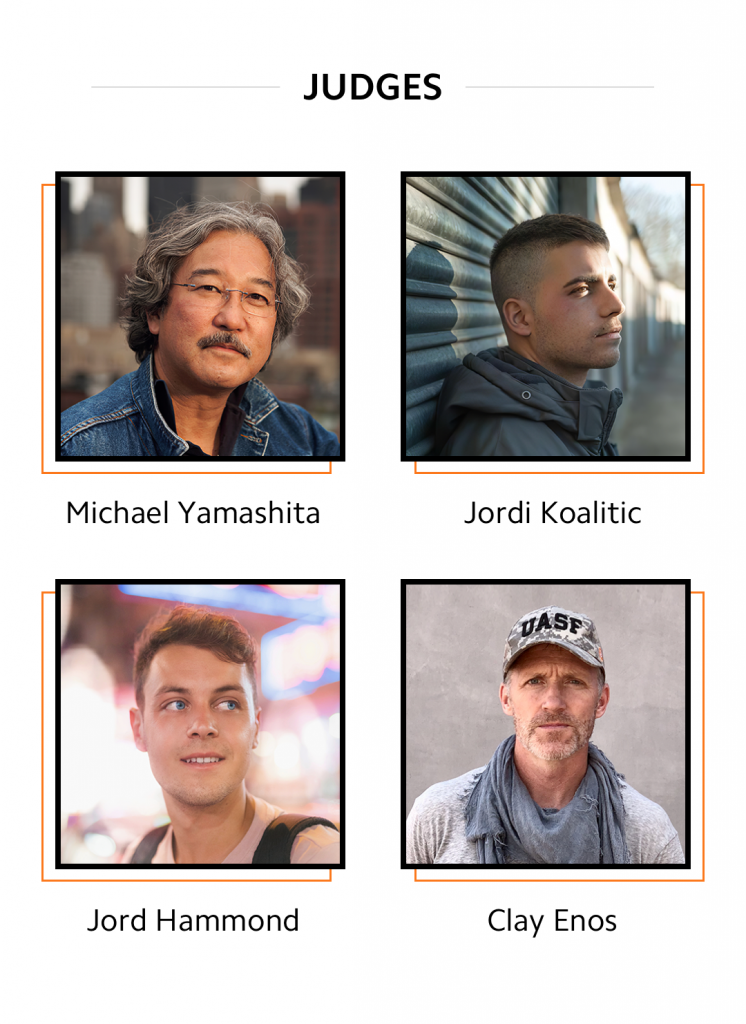 As a company driven by our community, we encourage Mi Fans to choose their favourite work. Qualified entries will be displayed on the ShotByMi website and users can vote once for each work. For each category, 'the most liked photo' and 'the most liked video' will be awarded gorgeous prizes! All winners for the first episode will be announced before 10th August 2020.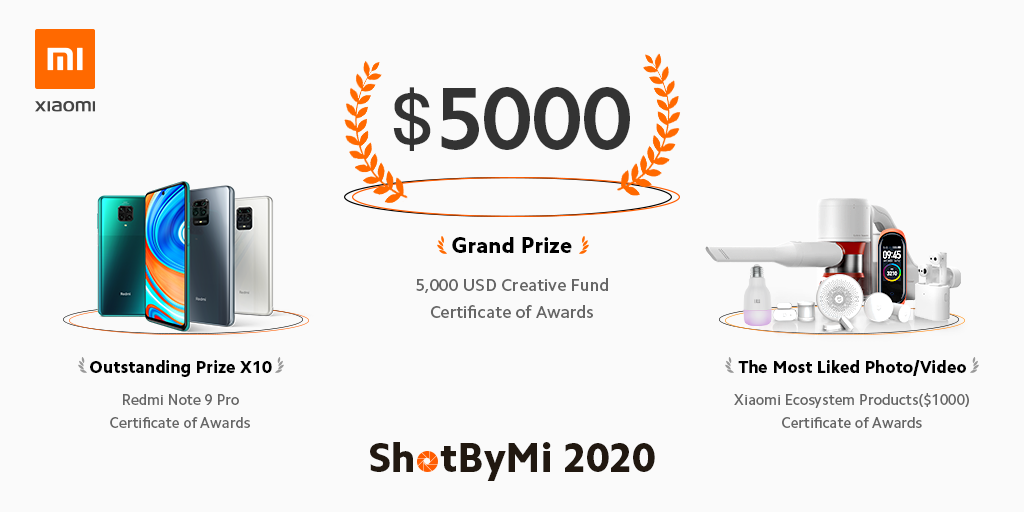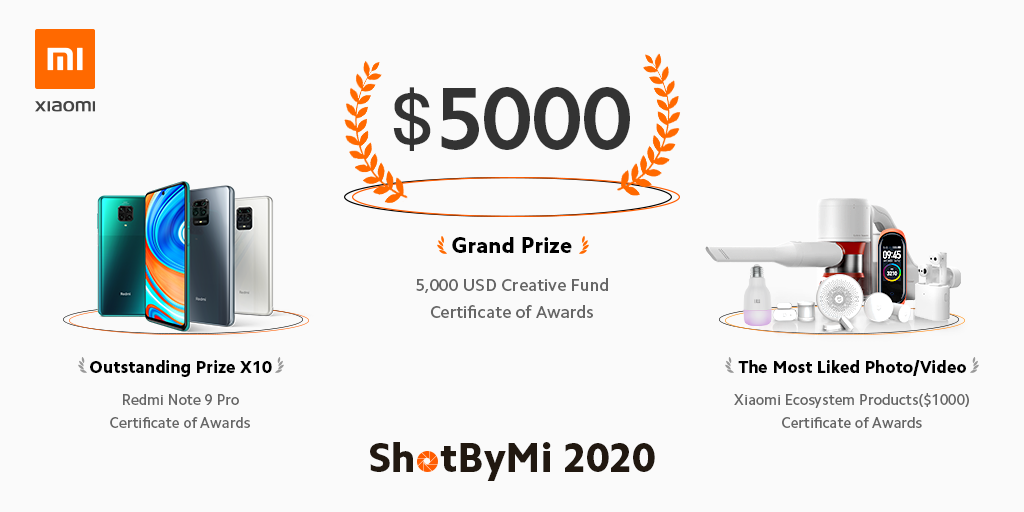 ShotByMi 2020 also receives support from other parties, including short-video sharing app Likee and an online photographers community 500px.
Xiaomi looks forward to sharing the beauty of life with Mi Fans by using our latest photography smartphones.
ShotByMi 2020 link: https://event.mi.com/global/shotbymi/