Rugged phone No.1 M2 with price less than $100!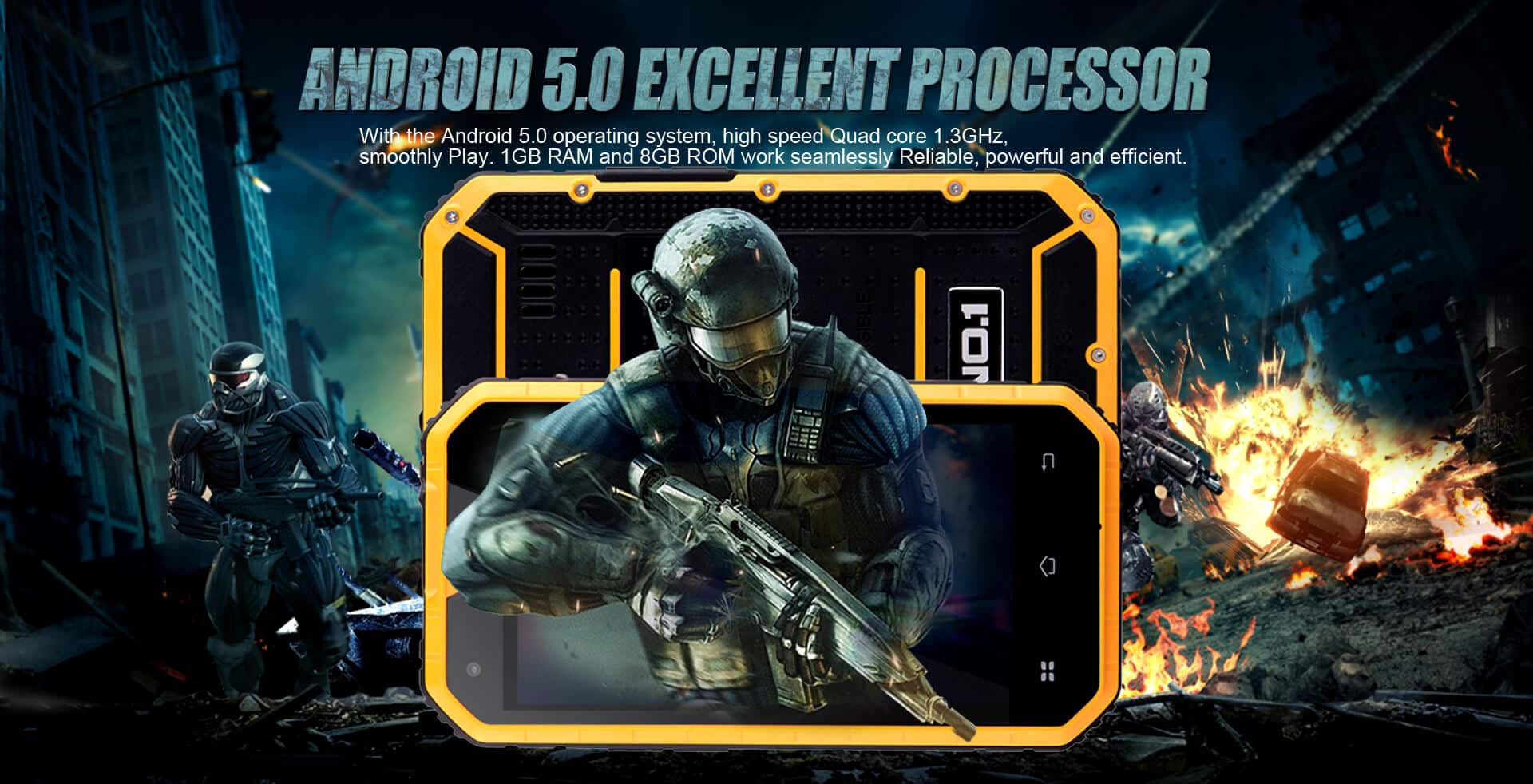 Recently No.1 company has presented their new model called M2 of which I have already talked. This is the third rugged smartphone from this company. Until now we didn't have any information like technical specifications. But now they have released new information including price which will be less than $100! What is most impressive for rugged phone.
So it will have 64-bit processor at speed 1.3 GHz, but in this moment we don't know what chipset will be but probably it will be MT6732 64-bit SoC. Also it will have 1 GB of RAM and 8 GB of internal memory for storage. Also it is very interesting because it will have 4.5 inch screen with Gorilla Glass protection. So you don't need to worry about your display because it is protected.
As you may know the No.1 M2 except scratch proof is also waterproof and shock proof like any other rugged smartphone. To prove Borg resistance they have made two new videos. In both videos you can see how they dropped the phone in the water with out any damage. In the second video they have the dropped the rugged smartphone from the top of the stairs, and once again it is without any taken damage.
Talking about cameras, the main camera will have 13 megapixel sensor with led flash. It will also have functions like face detection. While the front facing camera will have 5 megapixel sensor. No.1 company also follow trends and the M2 will have installed Android 5.0 Lollipop. From available information in this moment this is the first rugged phone with Android 5.0 Lollipop.
And the lasting but the best is that the No.1 M2 will sell at price less than $100! Which is definitely great and you will be able to buy it early Apri on AliExpress with world wide free shipping. For more information you can visit the official website.