The Google Assistant-powered "Ambient Mode" is rolling out to OnePlus devices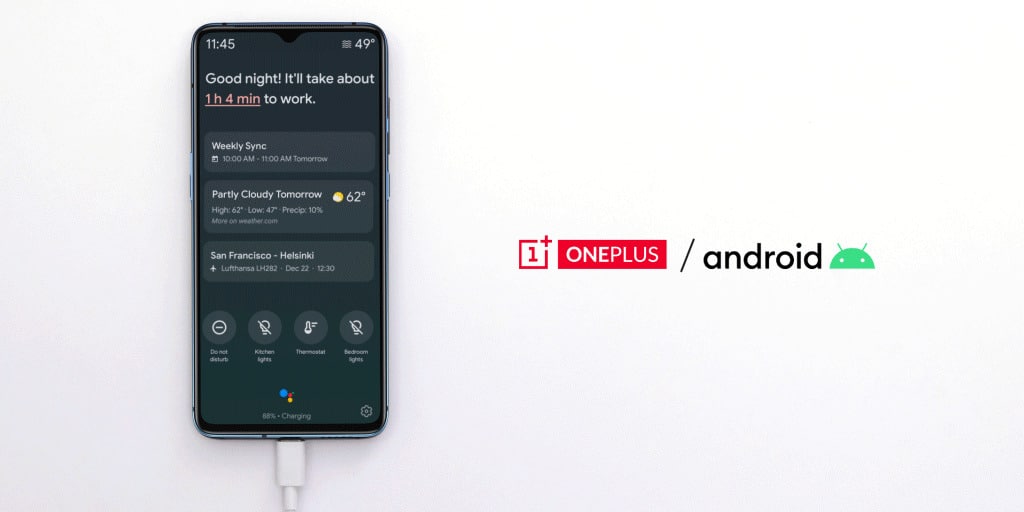 By partnering with Google, OnePlus is excited to bring the Google Assistant-powered "Ambient Mode" to your OnePlus device (available onOnePlus 3 and above).
Ambient Mode is a "proactive" Google Assistant experience that is available whenever the device is being charged. You can access proactive information and suggestions on weather, agenda, entertainment, reminders, and more. The feature can also be used to turn a phone into a digital photo frame or as the interface to control smart home devices, such as lights, or music players. Check out this video made by Google to learn more:
To opt-in this feature, please connect your OnePlus device to the charger, click the notification and follow the guidance to finish the setup process, or you can enable this feature in Google App Settings > Assistant > Devices (Phone). Please note that this is a staged rollout, which might take up to a week to a full release, your patience will be appreciated.