Usa military nuclear program still uses floppy disks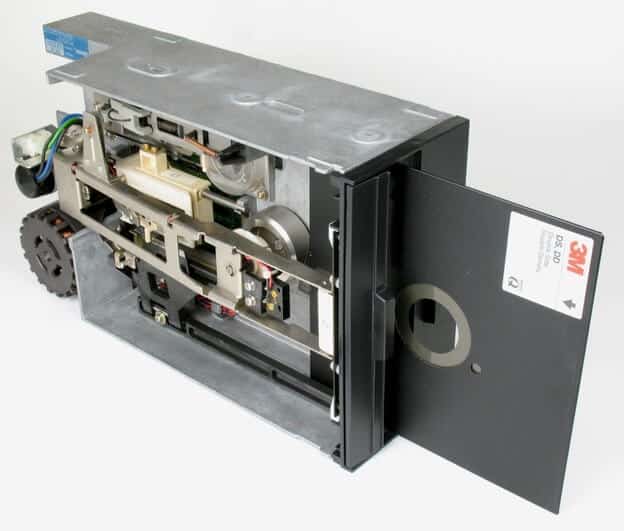 Computers in the US headquarters, which manages nuclear weapons date back to the 1970s.
We all know that the US is one of the technologically most powerful nations of the world, and the greatest supremacy in the technology disclosed in the military systems. Therefore it is really bizarre report of American government agencies GAO (Government Accountability Office), which states that the Pentagon one of several government departments urgent needs to replace the existing IT systems.
GAO states that taxpayers annually spend 61 billion dollars on maintenance of obsolete technology, which is three times higher than the cost to invest in modern IT systems.
The report, among other things states that systems of Ministry of Defence who coordinate intercontinental ballistic missiles, nuclear bombers, aircrafts and tankers areworking on IBM Series-1 computers from the 1970s, which are using 8-inch floppy disks.
These systems are still in use, simply because they are still working,  said Pentagon spokeswoman Valerie Henderson for AFP news agency, adding that it is planned to floppy disks replace with secure digital devices by the end of 2017.
The report by GAO addressed to congressmen of the United States, says that the Pentagon plans  completely replace the old IT systems by the end of the 2020.
This would seemed incredible even for some poorest countries in the world, and indeed we need to be happy that we did not get a nuke.
Source: GAO