Uwatch Uterra IP68 smartwatch now with huge discount!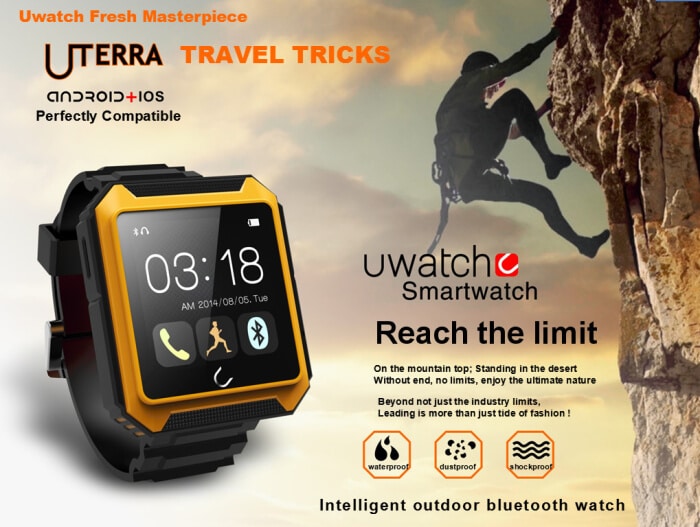 As you can see era of smartwatches is coming. Because of that new smartwach appeared on the market called Uwatch Uterra. This watch is born for adventurers, it has IP 68 certificate so in other words it is dustproof, waterproof and shockproof. You can use it 3 meters underwater but this is nothing because you can drop it from a height of 10 meters and nothing will happen because it is shockproof.
The screen has high intensity proof glass and the screen is also IPS. Of course it has all functions necessary for athletes like compass, pedometer, fat-burning, and other functions like Bluetooth 4.0 with synchronisation with your smartphone.
If you need great looking smartwatch with durable design then definitely consider Uwatch Uterra. Also I have prepared for you coupon code: GBTERRA which gives you huge discount, specifically $23! Using coupon you can buy it here at Gearbest shop. Do not miss this opportunity!