Vivo officially announced a new flagship phone – potential transparent?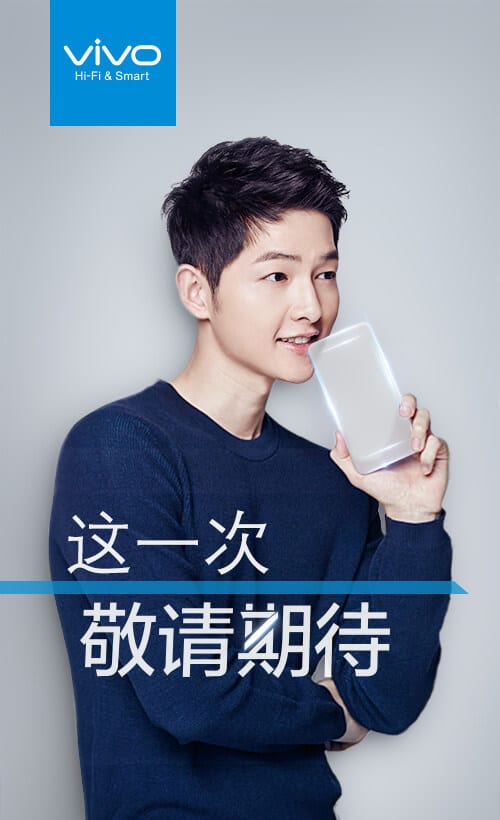 Today Vivo smartphones have officially announced a new flagship phone with a really interesting poster, and obviously they started campaign for new flagship phone. Their new spokesperson Song Zhongji Obama is also on the poster, along with the vivo a new flagship smartphone.
We can see on the poster that everything is focused on the word and the number "7", so this might indicate that Vivo new models will most likely have a name with number "7", or maybe they will call it Vivo X series X7 / X7 Plus.
Also don't forget that in the movie Captain America 3, Iron Man have Vivo smartphone which can be fully transparent and it is really cool. In this moment we don't know if is this realized because there has not been any official certification.