Xiaomi Mi5s leaks with dual cameras!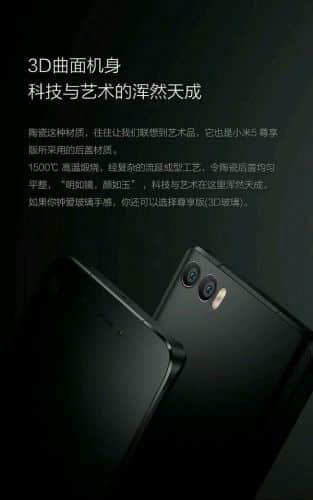 Recently we have been talking about new upcoming Xiaomi smartphones, and today we found a really interesting picture which reveals some interesting information. So as you can see it will have dual cameras, which now confirms the early rumors.
Dual camera setup will be supplied by Korean giant Samsung, and they are now authorized to start supplying it to Xiaomi in July 2016. At this moment we also know that smartphone will have 5.15 inch big screen with support of pressure sensitivity where the screen resolution will be the same Full HD.
From other information we know that it will have 6 GB of RAM and it will have fingerprint scanner made by Qualcomm. So Xiaomi Mi5s should be the first phone with fingerprint scanner which has sport ultrasonic reader.
Source: techweb