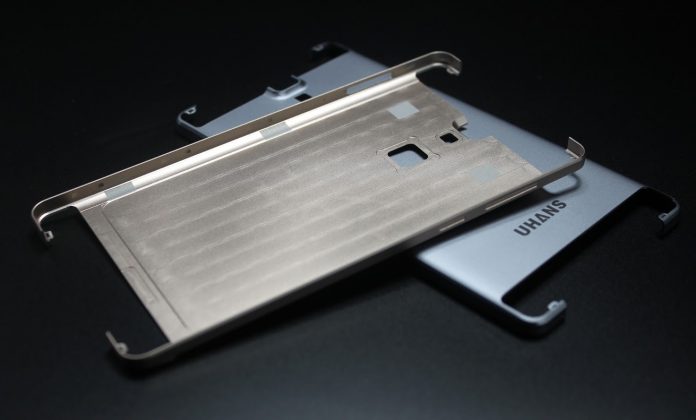 Design is very important part of every product, so the same situation is also with smartphones. Therefore Chinese company Uhans has chosen good choice to produce a new phone called Balance with the whole metal unibody.
From photos we can say it looks awesome, the case is a really nice and smooth. Anyway the case will be made from aluminum alloy. The complete industrial process is sophisticated and they are several levels of production but in brief we can say that some procedures are CNC cutting and molding for integrating heterogeneous components.
In any case we look forward to the arrival of Uhans Balance, which should come very soon on the mobile market!