Xiaomi Redmi Note 3 Test & Review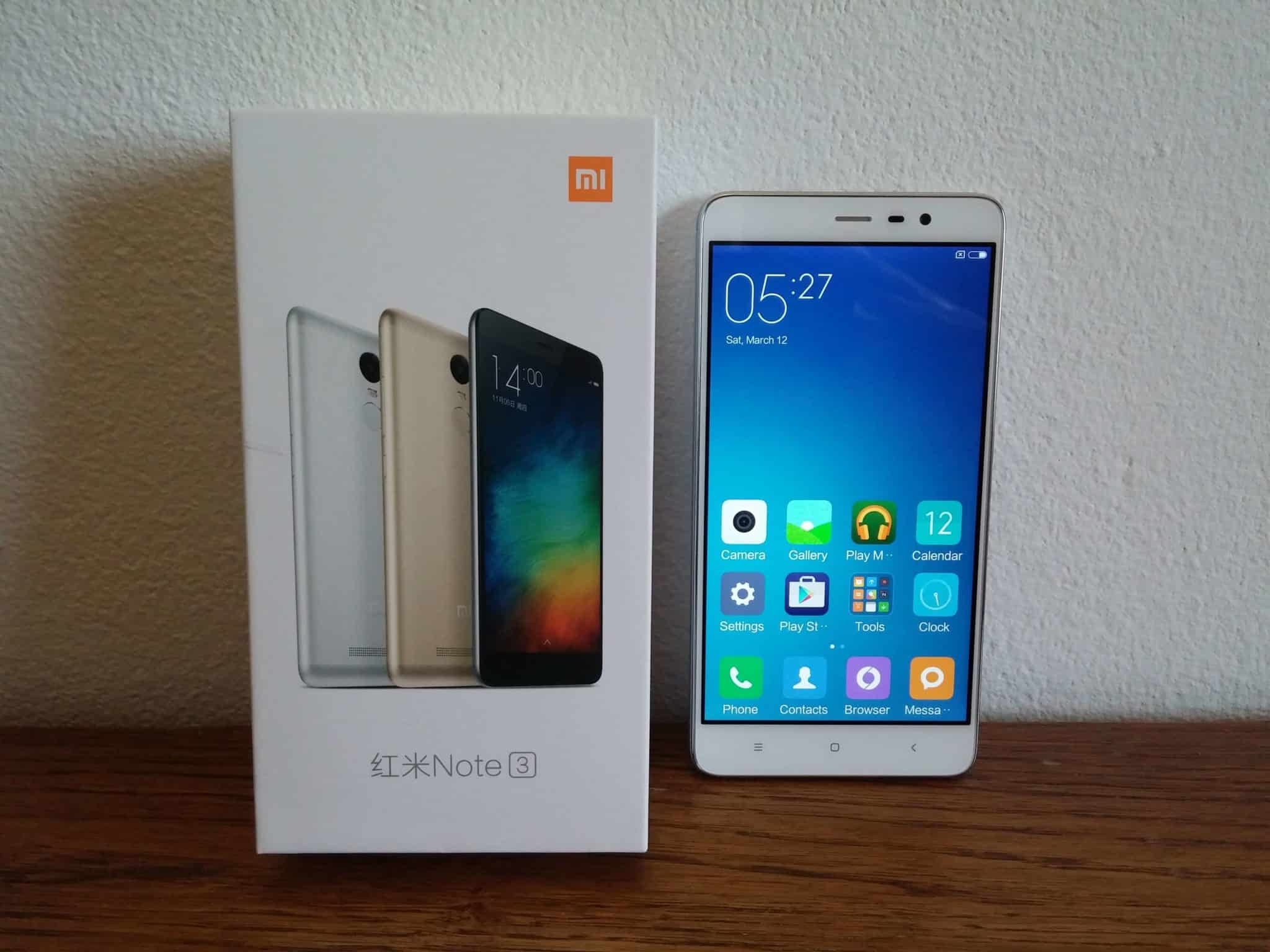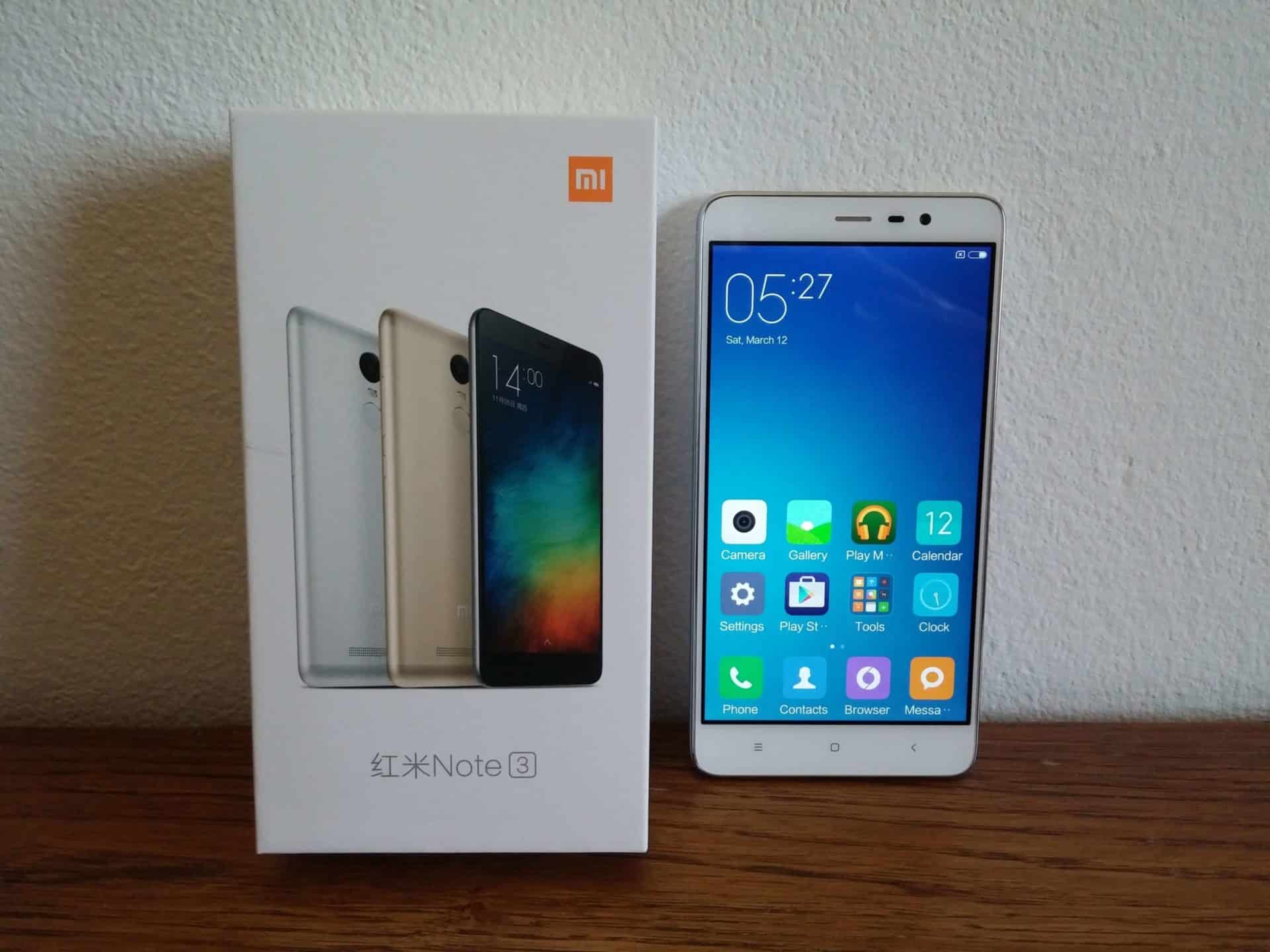 I am pleased to have a chance to present to you Xiaomi Redmi Note 3 in this article review. Everybody knows that Xiaomi smartphones are high quality at affordable price. So stay here and find out more.
Xiaomi Redmi Note 3 smartphone – basic features:
– 5,5 inch Full HD screen
– MediaTek MT6795 Helio X10, 8 core CPU
– 2 GB RAM
– 16 GB ROM
– camera 5 MP and 13 MP
– Android 5.0.2 Lollipop + MIUI V7
– battery 4000 mAh
– dimensions 149,98 × 75,96 × 8,75mm
– weight 165 grams
Design and build
Almost at first glance for us Xiaomi Redmi Note 3 looks beautiful and we are pretty sure that we are not wrong  about that. Design has the rounded style, and the casing is made from metal which in our opinion is much better solution. First and foremost it gives you more premium look, but at the same time it has better cooling. But you need to be careful because smartphones with metal case have "desire" to slip out :-).
Display
They done a great job again because it seems to us that the screen is very similar to the previous model. So the screen is excellent where the screen size is 5.5 inch made in IPS technology. It has full HD resolution (401 ppi) which occupies 72.4% of the front surface. Talking about the screen protection in this moment we don't have available information if the screen is protected or not. So we advise you to use tempered glass or flip cover case.  The screen is sufficiently bright that you will be able to use very comfortable, even in daylight.
Performance and benchmark testing
So Redmi Note 3 has really impressive and powerful hardware or in other words it has 8 core CPU MediaTek MT6795 Helio X10. At that this moment there are two available models, one with 2GB of RAM and 16GB internal memory and other is with 3GB of RAM and 32GB internal memory. For graphics activities both models has PowerVR G6200 GPU. The only thing we miss is lack of microSD card slot. Everything else is just fine. We have tried many different games and applications including watching movies and everything worked perfectly normal. So you can use this phone for every purpose including gaming.
Benchmarks test results
Software
As we expected it has MIUI V7 interface (7.0.7.0) which is actually based on Android 5.0.2 operating system. Working with the phone is pleasant because the operating system is very fast and fluid. Xiaomi Redmi Note 3 has normally Google play store and other similar applications. We have installed several new applications without any problems and the most interesting thing is that it has no preinstalled apps.

Connectivity and GPS
Here we don't have much to say because it normally supports 2G, 3G, 4G LTE, Bluetooth, GPS and Wi-Fi. The new old function is definitely infrared which can be used for purpose of remote control for example. Other functions works as it should to work where the GPS works without Wi-Fi and network help with precision of 3 m. Just the one info for 4G LTE network, unfortunately at this moment it does not support frequency 800Mhz. But we are expecting in the next few months that someone will write a tutorial how to enable this frequency because these frequencies is only disabled by software.
Camera Quality
The front facing camera is 5 megapixel while the rear or primary camera is 13 megapixel. The front facing camera has OmniVision sensor and it can record HD video (720p). The primary camera as we earlier said has 13 megapixel sensor with fast PDAF auto focus (DLSR technology) which allows you to sharp the image for 0.1 seconds. The camera application itself has many functions like Panorama, , Manual, Gradient, Beauty and other. Overall we are very satisfied with photo quality and below you can see photo samples made by Xiaomi Redmi Note 3.
Photo Samples
Battery life
Redmi Note 3 has strong and powerful battery which actually has capacity of 4000 mAh. It also supports fast charging (Quick Charge 2.0) and you will get also fast charger 5V 2A. So in just one hour you can charge up to 50% of battery or in other words you don't need to wait too long to get fully charge phone. After testing we have concluded that it can last up to two fully days including playing games, watching movies and going to Internet.
Conclusion
As you can see Xiaomi Redmi Note 3 is really great smartphone with high build quality and powerful hardware. It has also beautiful design where the case is made of metal. Long story short, if you are looking for cheap and high quality smartphone then you should definitely consider Redmi Note 3 because the price is around $180 and you can buy it cheapest at that these shop.