Zeblaze Crystal smartwatch with IP65 certification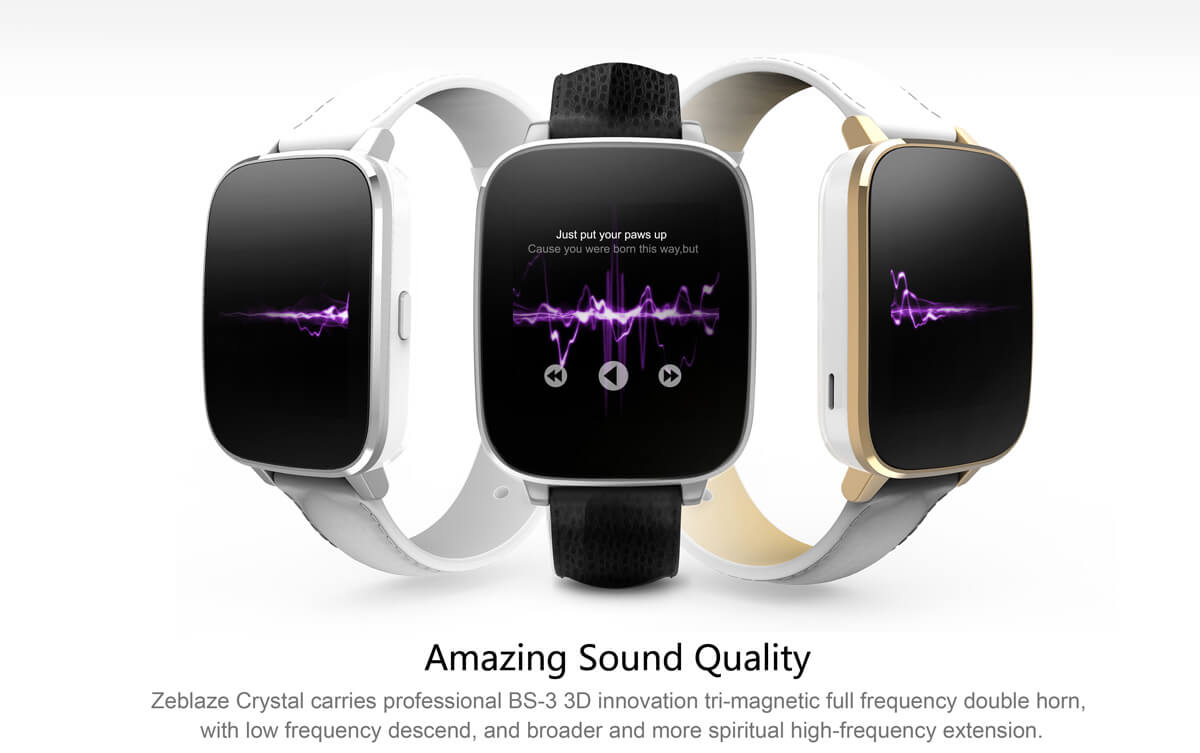 Smartwatches can be used as a fashion accessory but it can also be very useful for sports people. So this time I am very delighted to write about elegant smartwatch which is also very powerful. But in my opinion the most interesting thing about this this device is IP65 certification which allows you to wash hands wearing a watch.
For example it has 3D tempered glass and real leather strap. I must admit this smartwach is most beautiful watch I've ever seen so I think everybody will like it. It comes with most powerful CPU MTK2502. Which has built in Bluetooth v4 for connectivity and this is perfect for compatibility with iOS and Android operating system. So below you can see main features.
Zeblaze Crystal Main Features:
• MTK2502 chip with Bluetooth 4.0: Adopting the latest MTK2502 chip, has more perfect compatibility with iOS and Android system than most normal chip.
• HRM heart rate monitor: Zeblaze Crystal's HRM heart rate monitor function will give you the real-time feedback as Apple watch. Let you know about your heart rate anytime and anywhere.
• Call / Message reminder: When a call or message coming, Zeblaze Crystal will remind you.
• Pedometer / Sleep monitor / Sedentary reminder: Taking café of your life, help you develop good living habits.
• Remote camera / music: Control your smart phone to take phones and play music on your wrist.
• Information pushing: Can push instant information, such as Twitter, Facebook, Gmail, ZAKER LINE, CNN APP and so on.
• IP65 waterproof: You can wear it to do daily washing, such as wash hands and face.
So if you want to buy this smartwatch then please visit this link where you can buy it for reasonable price.