ASUS Zenfone 4 family coming soon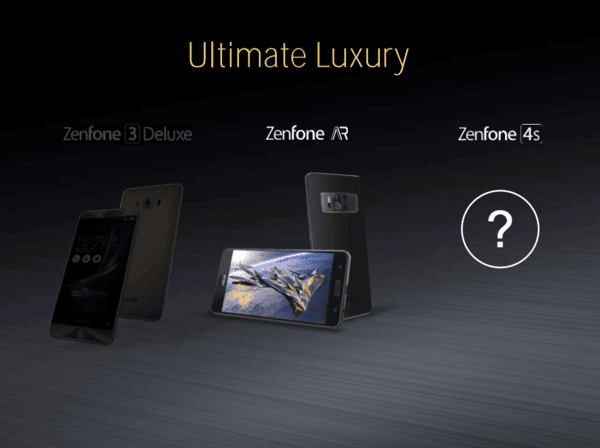 A few days ago on the Taiwan Royal Club Asus Zenfone 4 Max show, according to news Asus will release  three new smartphones at the end of this month.  In addition to that two days before exposure Asus Zenfone 4 Max, also released Zenfone 4 and Zenfone 4s phones. So we began to guess  Zenfone 4 and Zenfone 4s tech parameter information.
So we believe that they will be based on Snapdragon 820 chipset. But coincidentally on May 9 is released the latest high-end cpu Snapdragon 660 and Snapdragon 630. So we can't be 100% sure which chipset will be used in upcoming smartphones. But some information is suggesting that Zenfone 4 will use Snapdragon 630 processor, and Zenfone 4 Max will use Snapdragon 660 processor.
But what is most interesting thier upcoming latest flagship phone Zenfone 4s will have Snapdragon 835 with 8GB of RAM, and of course it will have dual rear cameras.
After all, the world's first 8GB RAM smartphone also comes from ASUS, they have introduced this device at CES 2017 exhibition where they launched ASUS ZenFone AR.