Best Mini Coffee Maker For Home in 2020.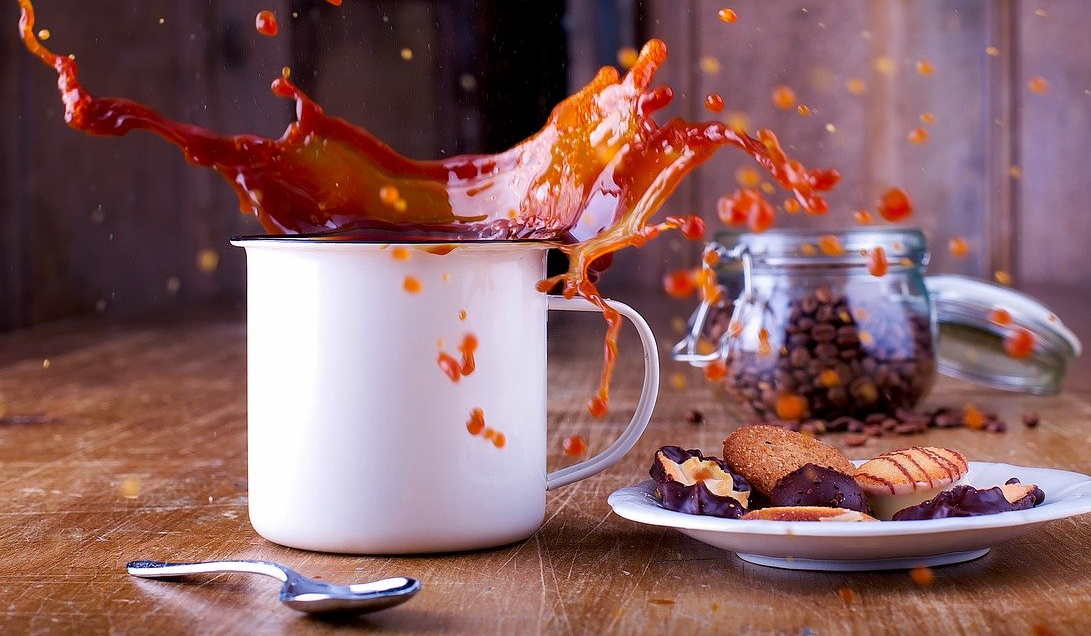 Most people enjoy a nice cup of coffee in the morning when they need an additional boost to help them wake up completely, and in the evening, when we reward ourselves for the hard day we just had. Making a cup of coffee isn't a long process, to begin with, but it can be even easier when you have a coffee maker.
Some people don't like coffee makers because they don't believe that the coffee will be equally tasty as the one they make manually, but this is not true at all. Others decide not to get a coffee machine because they can't fit it in their kitchen.
Today we are going to share with you some great miniature coffee makers. These devices are pretty small, and they fit in almost any kitchen out there. If you are planning to get a coffee machine, you should consider the space that you need for it, the budget that you have, and the characteristics that you think will make your life easier.
Either way, any mini coffee maker from this list is going to make most coffee lovers happy. We will try to help you make the right decision by talking about the specifications, the pros, and the cons, and some of the essential reviews left on many different websites by buyers and those who have tried out the machine first hand.
Let's jump right into the list of the best small coffee makers 2020!
Keurig K-Mini Coffee Maker
The first machine on our list has won the hearts of many coffee lovers as it is a pod coffee maker that fits in every kitchen and every office. With this mini device, you can brew anywhere from 6 to 12 oz of coffee, depending on whether you like having a small cup of coffee in the morning or you enjoy some travel coffee that will keep you awake during the day.
This coffee maker is less than 5 inches wide, making it perfect for those who have little space in their kitchen, their office, or their living room. There is a removable tray made for travel mugs that are up to 7 inches tall, which will serve those who like to drink coffee from their favorite mugs. The tray is removable, and it's made to help you solve the problem of any drips and make cleaning easy.
This machine is very energy efficient, and if you don't use it for 90 seconds, it will automatically turn off to prevent any electrical troubles. This device will make almost zero difference when it comes to your energy bill. This helps you save energy, but also helps the machine last much longer, as it is going to work only when needed.
You can use this coffee machine with the "my K Cup universal and reusable coffee filter," which means that you can create your drink by brewing ground coffee. You can get the coffee maker in several different colors, including regular black, dreamy blue, dusty rose, studio gray, and oasis. All of these are very aesthetically pleasing, and they will surely fit in all kitchens.
You need to add water each time you make your coffee, as the reservoir fits one cup of water only, but in minutes you will have your new, fresh coffee. You add water, you brew, and that's it. This is a device that weighs just over 4 pounds, and if you want to get the plus version, you will be able to use the pod storage and the strong brew button, but this comes at a higher price.
Many people have said that this machine saved them money and that their energy bill hasn't gone up much, so if that's what you are interested in, make sure to check the website of this model. For some people, the reason why they get a coffee maker is to save money, so if your electricity bill goes up so much, why would you get it? That's one more advantage of this device.
You can also use this coffee maker as a water boiler because if you don't put a pod in or if you don't replace the pod with the coffee filter, you will get plain boiled water that you can use for tea. However, you have to be careful with reusable filters that you use, as some might be too big. All in all, if you are looking for a speedy way to boil water for some tea or soup, or making a cup of tasty coffee, this is the best way to go.
Mixpresso Single Cup Coffee Maker
The next machine on our list is a mini coffee brewer compatible with K cups. This machine is about 9 inches tall and 5 inches wide. It fits well in any kitchen, office, or even shelf. It has a removable water filter that makes cleaning very easy, as well as a drip tray that you can remove to clean your device with no hassle. Some parts are even dishwasher safe, but please read the instructions for all of the information you need before the cleaning process.
This machine has a 10 oz water tank, and it takes about a minute to create your coffee. It is easily programmable, and you can make your favorite coffee from single-cup pods or even ground coffee. Just press one button, and then hold the draining button that makes the water pour into the cup.
Although it is small, this machine has 800 Watts of power, and it is made of high-quality materials, which is why it will serve you for an extended period of time. This machine is perfect for those who are alone, as well as those who have families and friends to make coffee for. You can program your coffee maker to prepare anywhere from 4 to 12 oz of coffee, and you can wake up to your coffee already done.
One of the biggest pros of this machine is the fact that it is effortless to clean. If you're a busy person, and if you know that you will not have the time to replace filters, to clean the machine up from the inside, and so on, this machine will probably be the best choice for you. You wash the serving drawer that's under the tap and wipe down the surface.
With this machine, you are getting a one-year warranty, which is why you should believe in the quality of this brand. This smart machine will turn off on its own after 15 minutes of standby time, and it will save energy and make your bills smaller.
We have to mention that this device may make your coffee taste a little bit metallic or plastic during the first use. That's why the manufacturer wants you to run water through the device anywhere between 6 and 10 times. You can even start with one round of vinegar, and then ten rounds of water. This will thoroughly cleanse your machine and make your coffee as healthy as it can get.
Some people say that this coffee machine does not make enough coffee for a single cup, and we have to say that those who usually take massive Starbucks coffees will not enjoy this machine. This is a traditional coffee maker, which means that it will create a regular 12-ounce cup of coffee, and that's it. Also, make sure that you don't use mugs that are too tall, as this will be only a complication that will create more mess. You can easily transport the coffee later.
Sboly Single Serve Coffee Maker
Our last product on the list is equally important as the first two, and it might just fit your needs the right way. We are talking about a coffee maker that can use both ground coffee and the K cup to create your favorite morning drink. You use only one button to create your ideal drink, but you get to choose between two different options. There are measurements on the tank, making it easy to know how much water you need to pour, according to how much waking up you need.
This small, practical machine fits in any kitchen. It's about 12 inches tall, 5 inches wide, and 7 inches deep. It has a removable drip tray, which will favor those who don't want to clean a lot. You take it out, drain it, and wipe it over. There is also a self-cleaning process that you can start by pressing a single button, and it'll save you time when you are busy in the morning.
In three minutes, your fresh cup of coffee will be made. You can add cream, milk, and everything you would add to your regular coffee. However, you will save money, as you won't have to pay for a new cup in your favorite cafe every day. A good tip from the manufacturer is that you should add water into the water tank before pressing the brewing button, just to make sure it's the right temperature in the end.
You can use both bottled and filtered water with this machine, and it's suggested that you clean it every two months or so. You can use vinegar instead of water if you want to clean it from the inside and prevent any buildup of limescale. Keep in mind that after that, you will have to go through about 6 to 10 cycles of regular water to remove any acidic taste from your coffee.
This machine is quite taller than the previous model, making it suitable for taller mugs and even travel mugs. The customer service is excellent, and many people said that all of the issues they had had been resolved relatively quickly. That should make you feel a little bit more secure about buying your first mini coffee maker from this brand.
The only con is that you cannot choose the design of the coffee maker, and you get the plain black model for a slightly higher price than the previous two devices. However, if you compare the ratings, many say that it is undoubtedly worth it.
Conclusion
In the end, we want to talk about how you can choose the right coffee maker for yourself. We have made this list to recommend you just a few choices for your new mini coffee machine, but we want to urge you to think about what you need in a device like this. Each of the ones we have recommended has its pros, and it will serve you right, but you need to take in mind that there may be some things that these devices lack and you want to have.
Think about how you like to drink your coffee, how you like to make it, whether you use ground coffee or pods, and whether you have anything specific in mind design-wise or material-wise. A compact mini coffee maker is an excellent choice for any kitchen. You can not go wrong with any of them, but make sure to read all of the reviews on a particular device that you are interested in, as you might find someone who likes their coffee similar like you do, and this will make your choice so much easier.
What is the best coffee maker for you? That's a question with many answers, and we would have to ask you a few questions to know that, but we would start by looking at the models from the list and taking notes on what you like and what you don't. You will soon find the right market for yourself. Good luck, and enjoy your coffee!
What is the best mini coffee maker?
Best Overall: In our opinion Keurig K-Mini Coffee Maker
Best Budget: Mixpresso Single Cup Coffee Maker
Best with Accessories: Sboly Single Serve Coffee Maker
Best for Home: Keurig K-Mini
Best for Office: Sboly Single Serve Coffee Maker