Commercial printing calculator to compare: EL-1901 vs CP-30A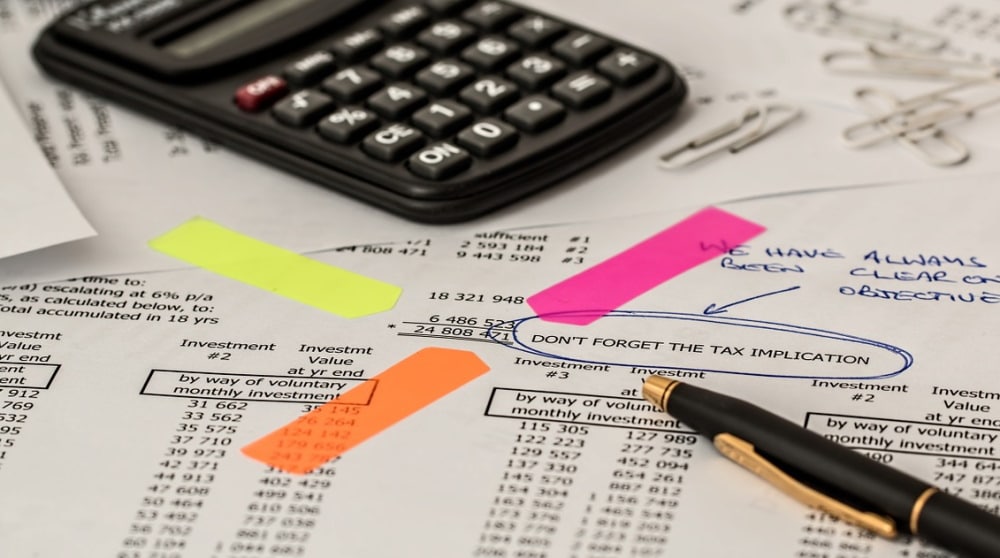 We are going to write our review on two commercial printing calculators, one with printing on paper and the other with new technology (paperless printing model). Both calculators are made to work in the office and to do hard work. They work great, but in totally different ways.
First model Sharp EL-1901 Paperless Printing Calculator uses brand new technology – simulating printing job on the big LCD.
The other one CATIGA CP-30A Commercial Printing Calculator is using a printing paper rolle to print on.
Sharp EL-1901 Review
Not using print paper is the main advantage of this model. Sharp EL-1901 is using LCD technology, combined with memory, to store your work. Paperless printing calculator is efficient, environmental friendly and saving.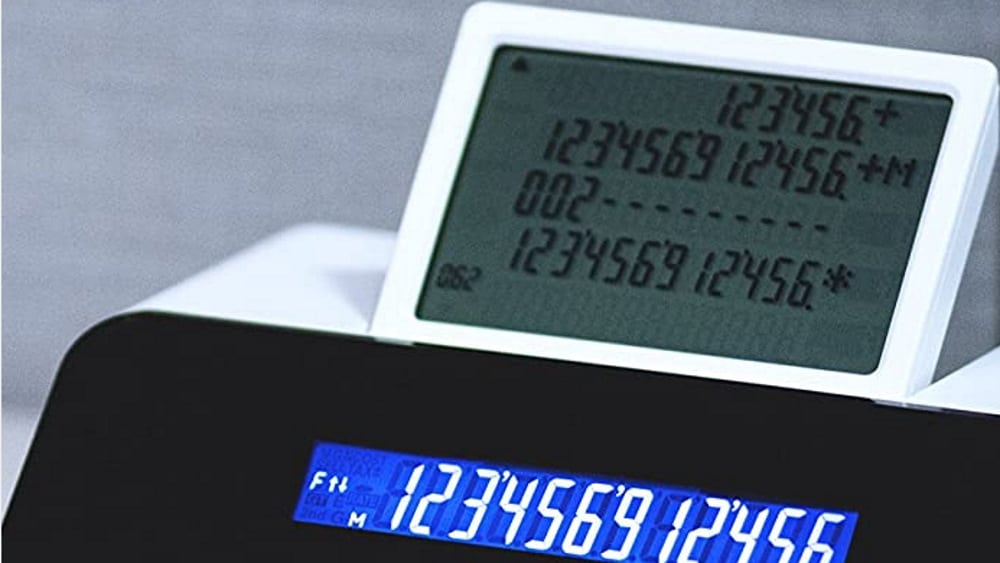 This new technology allows us to have the power of a traditional printing calculator with much less expenses on the way. Big LCD and memory integrated inside are providing us up to 300 lines of digital results. It is all digital design. This model comes as ideal for those that require the functions of a standard printing calculator, but they don't need to save the printed results.
Check price on Amazon
EL-1901 paperless advantages
No Paper Needed means no further expenses on paper or ink. Also, with no need for paper or ink, there is no waste created by use. This model is environment friendly, and easy to maintain.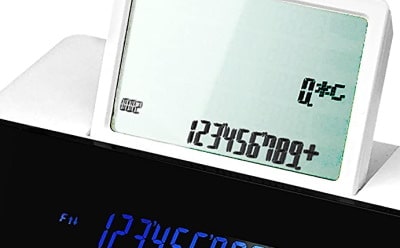 It is quiet as a calculator can be. All digital design allows for quiet operation, and suitable for any office you can imagine.
Sharp EL-1901 can store up to 300 entries. This allows you to review all records and edit calculations as needed. Feel free to edit and correct your calculations on the go.
Adjustable tilt display allows you to see results from multiple angles and light environments. More comfortable usage comes with the scrolling option provided by a 5 line big monochrome LCD.
Sharp comercial calculator functions
Paperless printing calculator is eco-friendly and economical with no paper and no ink
Entries and results are shown on a 5-line display which scrolls up or down to see the last 300 entries
Full-size keyboard includes all calculations needed for office use (tax, cost/sell/margin, grand total, backspace, and memory keys)
It is quiet and fast. There is no printer noise and no waiting for the printer job to finish
Powered by original AC Adapter
CATIGA CP-30A Review
CATIGA CP-30A is a professional business printing calculator for office print. It uses a calculator print roll paper 1/4″x150ft.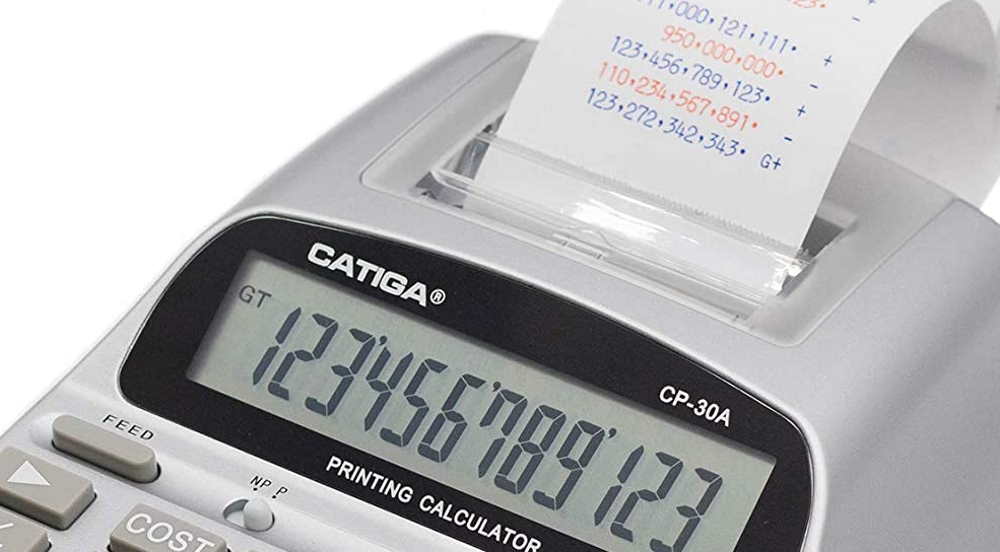 Model comes with a colorful design, with a big 12-digit LCD. This way user experience comes in the first place, providing easy everyday business and tax calculations. Sturdy and large buttons are placed in the way to be easily seen and navigate. Tilted LCD display screen allows you to see results easily and without disruption.
Check price on Amazon
CATIGA CP-30A advantages
This calculator brings us calculations we need in everyday office tasks. It comes with cost/sell/margin functions to help with our profit calculations, along with tax functions for our business calculations.
Calculator has buid in 2 color ink printer, which helps us to distinguish lines printed on paper and for easy-viewing.
CATIGA 2 Color Ink Printer
CP-30A color ink prints in 2 colors: Red and Blue.
Printing Speed: For 7-column printing, max 2.03 lines/sec. For 19-column printing, max 0.83 lines/sec.
Fast and reliable CP-30A helps us to increase readability. That means that calculations can be made even more easily.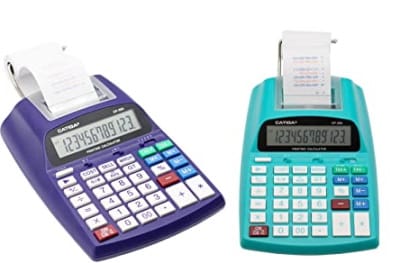 Colorful Design for better printing and easily personalize your office desk. CATIGA CP-30A comes in 5 colors, letting you choose the one that fits your personality. You can choose to buy Black, Silver, Purple, Teal, or Blue.
This business calculator has Cost/Sell/Margin/Grand Total/Average/Tax functions for everyday in office.
CATIGA CP-30A printing calculator brings us its brilliant and colorful design. A 12-digit printing calculator brings new meaning to our everyday business and tax calculations. Sturdy and large intuitive buttons are easy to view and navigate. Not only this model is fast and reliable, it also helps us to increase readability so calculations can be made even more easily. It works on battery and there is no cable to bother you while you work.
Print on paper vs paperless printing
On this topic we have compared 2 office printing calculators. One standard, using printing paper rolle, and one with paperless technology. Both printers, Sharp EL-1901 and CATIGA CP-30A, bring us commercial printing and office calculations on the working desk.
One uses a classic print paper rolle, while the other one comes with paperless design and technology.
Sharp EL-1901 has a higher starting price, but you must consider that you won't buy any paper through the printer working period. Sharp model EL-1901 is more cost efficient and environmentally friendly. Only disadvantage for this model is that you need to adjust and learn how to work with printer calculators who actually don't print.
CATIGA CP-30A is a good machine for its purpose. Nothing special to point out, except maybe 2 color prints. Mostly these commercial printers work with one ribbon and one color print.