Bluedio Air Bluetooth v4.1 Headphones Review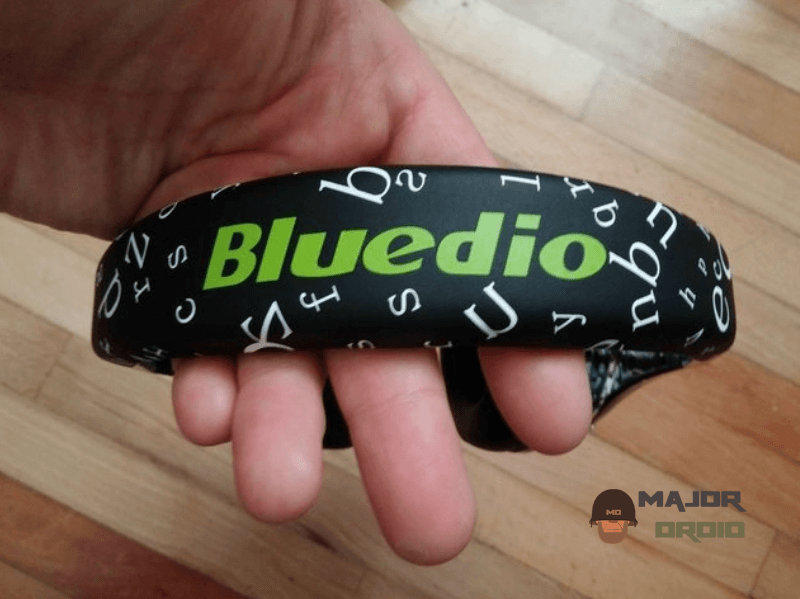 I must admit that I have never heard about this Chinese company called Bluedio which has recently presented new Bluetooth headphones called Bluedio Air. So before I start to write about this cool headphones I need to say that I am very happy to share my thoughts about this product with you.
The Packing & Accessories
The Bluedio Air comes in big black box, so when you open the box the first thing you will see is user manual which of course is very useful. Because if this kind of headphones you are using for the first time then I recommend you read the manual.
Inside the box there is smaller bag, and inside this bag there are headphones and soft case with four different cables. You will get this cables: 3.5mm female to male audio + male mic, 3.5mm AUX without mic, micro-USB for charging and3.5mm AUX with mic and control for Android and Apple. This cace is definitely useful because you can easily manage your cables. Overall I am very satisfied with packaging and accessories.
The Bluedio Air Headset
The first thing which I have noticed about this Bluetooth headphones, that they are very light as a feather which is really great. They are definitely lighter than for example Beats Studio Wireless. So as they are super light, they will not bother you and you can do everything you want from sports to working. The Bluedio Air headphone is made of nice plastic and they are wrapped with soft foam.
On the top of headphones there are letters decoration pattern and logo of this company. The whole decoration and design is really cool and I am pretty sure that everybody will like it. About build quality new thing about this Bluetooth headphones is that you can stretchand bend them much more than any other headphones are available on the market. Also on the headphones there are located three buttons for controlling and there is also Micro USB charging port including microphone at the bottom. So talking about build quality the Bluedio Air are great and high-quality headphones.
The Sound
So I think everybody will be interested in the sound quality. So for the start I can say that the Bluedio Air built with two 57mm drivers. It is very similar to the Hurrican H/H+. So you can expect to be very loud once you push the volume to the maximum. From what I can hear the bass overwhelming! I was very happy when I was listening to the 80s. Because it sounds great and you get a smile every time you listen to the music using the Bluedio Air. Overall the sound quality is great for almost every type of music like classic, pop or even for relaxing music.
The Connectivity
For this matter I really don't need to say too much because I can easily say that for connectivity it uses Bluetooth v4.1 in less of 30 seconds you can connect your headphones to your smartphone.
That Conclusion
In this price range there are many different headphones but in my personal opinion the Bluedio Air are great choice from several reasons. If you decide to buy it you can buy it at lowest price here.