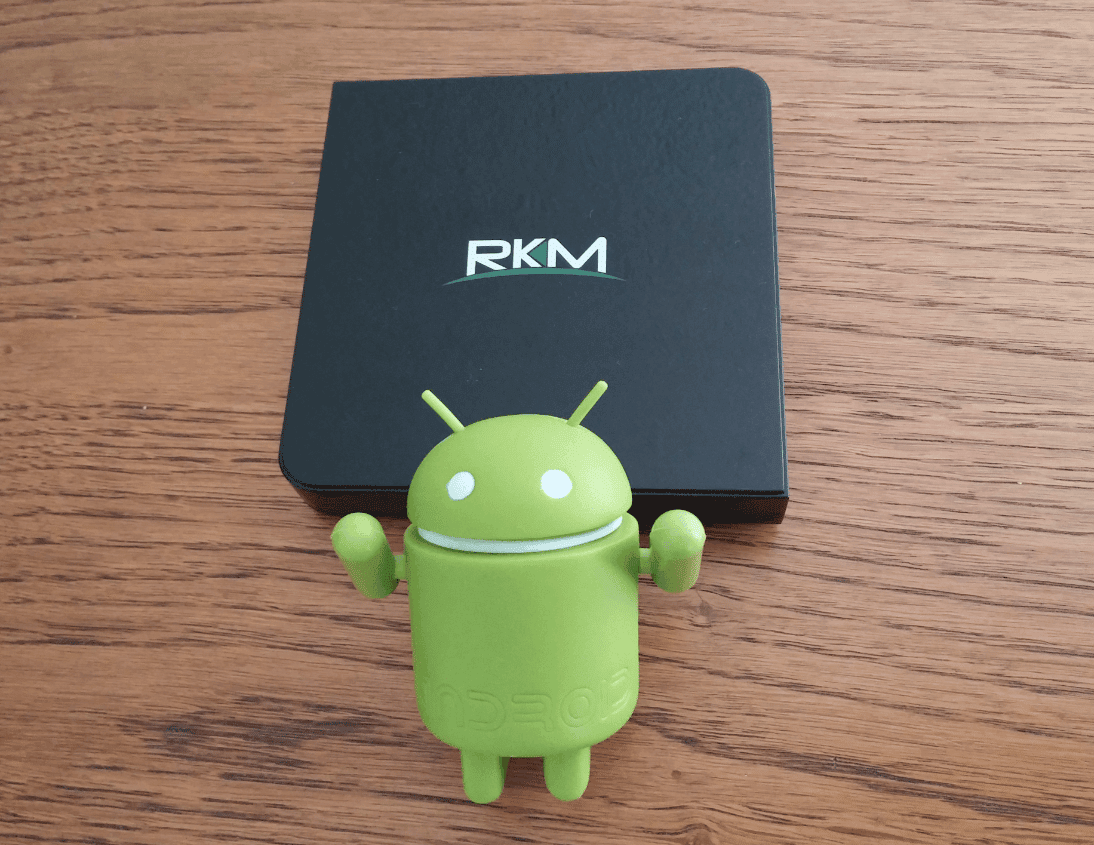 After some time I have a new media player on review, so this time is about Rikomagic MK68. These company is very popular because of several reasons but the main reason is high quality for all products from these Chinese company. So I'm very pleased to have opportunity to test and write review for excellent Android media player MK68.
Design and build
I think most users will agree with me when I say that design for Android media players is not too much important and because of that almost all latest products from Rikomagic has very similar design. The box is made of plastic which is actually in black color where the plastic is really smooth. On two sides of box are located all available ports, so it is pretty easy to use.
First Boot Impressions
The Rikomagic MK68 is very powerful Android media player and I am not surprised because these device is really fast. The first booting was fast like any other operation.
Performance and benchmark testing
As usual I perform testing with several benchmark test applications like AnTuTu Benchmark to see how powerful is this device. So for the start I can say that the Rikomagic MK68 is based on 64 bit Octa Core CPU RK3368 with speed 1.5 GHz and it has 2 GB of RAM. For storage has available 16 GB but normally you can upgrade it using microSD card up to 32 GB. The GPU is PowerVR G6110, so you can see it has very good hardware which will be enough strong for every purpose.
Below you can see test results.
Software
The Rikomagic MK68 comes with the newest operating system Android 5.1.1. The system is very fluid and fast where all operations works precisely as you want. The system itself is clean without any unwanted stuff, so it has several expected applications like KODI. So I assume most users are interested how KODI works. I tried to watch several different channels in HD or SD quality and every time everything was working just fine without lags. It also supports 4K x 2K Ultra HD video so you can enjoy watching movies and it supports H.264, H.265 video code which allows you high-resolution video even at a low-internet-speed environment.
Connectivity
For connectivity you have two available options, so you can connect your media player by LAN cable or you can connect it by wireless connection. It easily support 10/100/1000M LAN settings and talking about wireless it supports 2.4GHz / 5GHz dual band. When we are talking about available ports it has these: 1 x HDMI, 2 x USB host, 1 x USB OTG, 1 x optical output, 1 x microSD, 1 x LAN port.
Conclusion
I did have a chance before to review one of Rikomagic products and also I was pleasantly surprised because the build quality was great and it has many useful features. So it is the same situation with the Rikomagic MK68 because it is also high quality Android media player thanks to powerful hardware and very good software optimization. For more information you can visit their official website.