Brainiac BK-5 ultra thin 5000mah power bank Review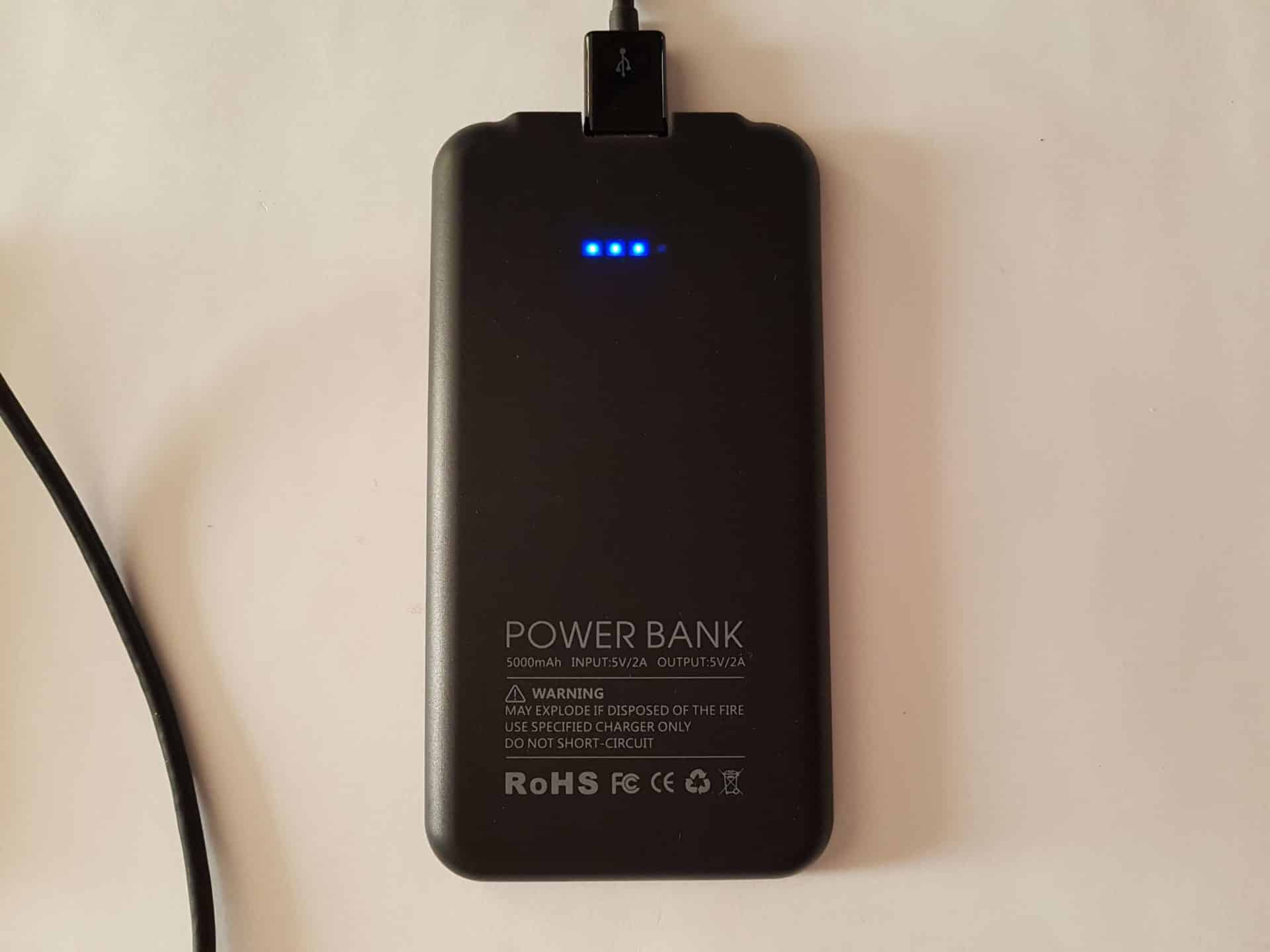 So this time we have power bank from Chinese company Brainiac. They mostly produce different kind of battery. Where the latest one is BK-5 power bank. So we have opportunity to introduce to you. You will not believe us but the price is really low around $6. So normally we are very excited and at the same time curious if these power bank has a real capacity.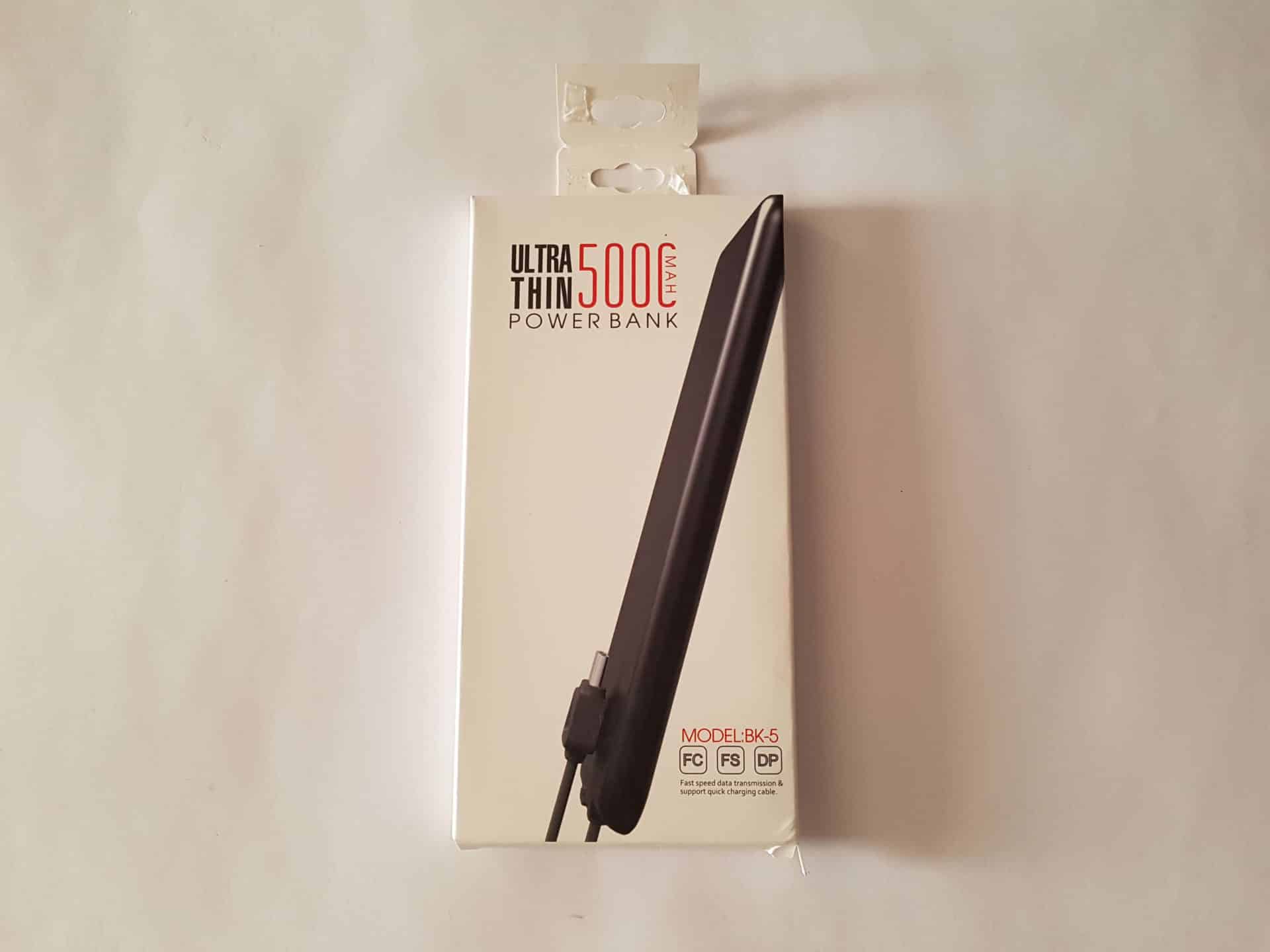 But let's say a few words about the build quality and design. So like mostly power banks, the case is made from plastic. It feels good and it looks good, but what is most interesting it is not too big. Actually Brainiac BK-5 is very thin power bank, and at the same time weight is only 115g.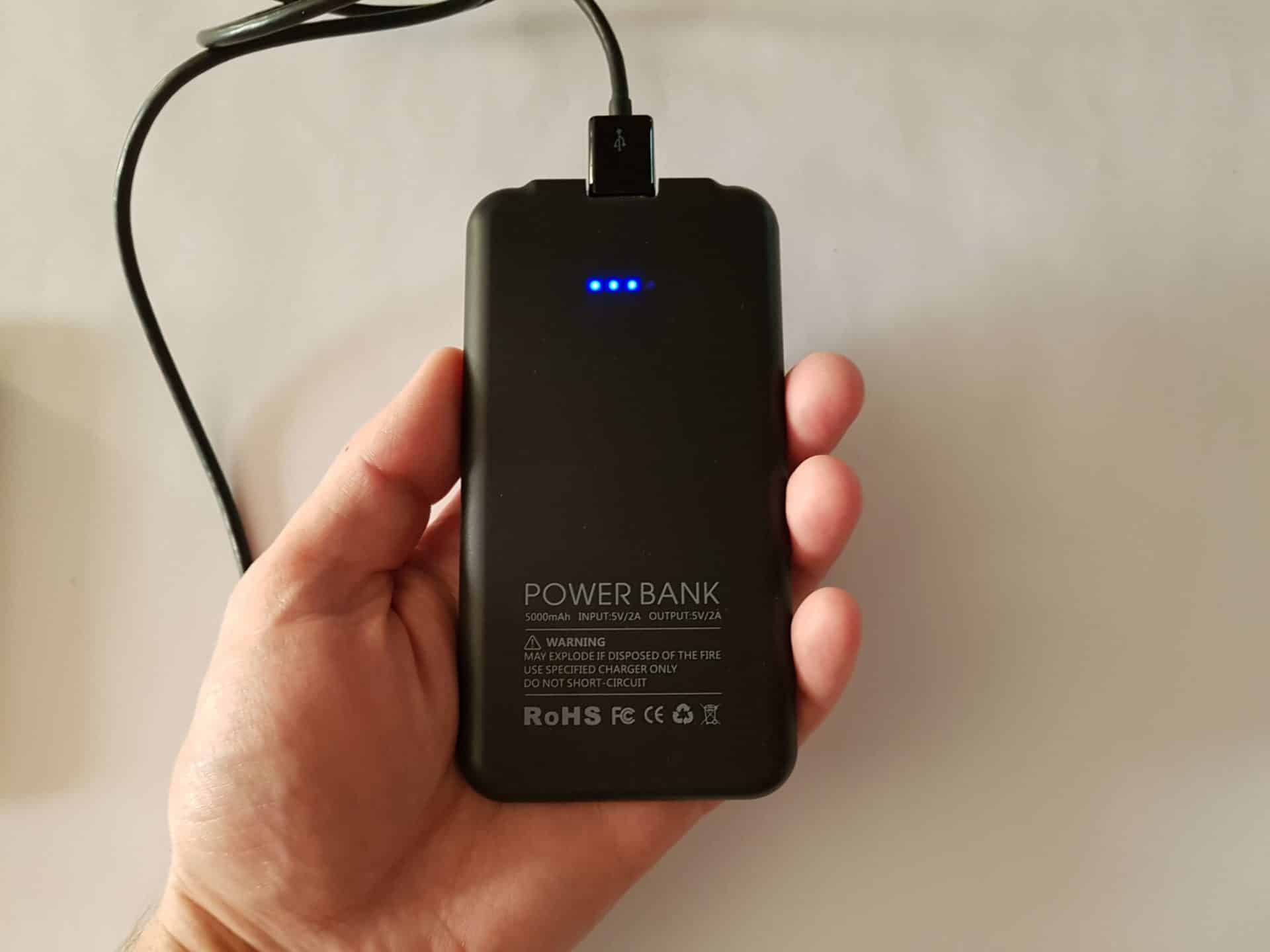 It has 4 notification leds which gives you information how much capacity has left in power bank battery. Also it has one USB port for charging, and one micro USB port for charging itself. It supports 5V/2A for charging other devices, and at the same time it supports 5V/2A for charging itself. So in some way it supports quick charging.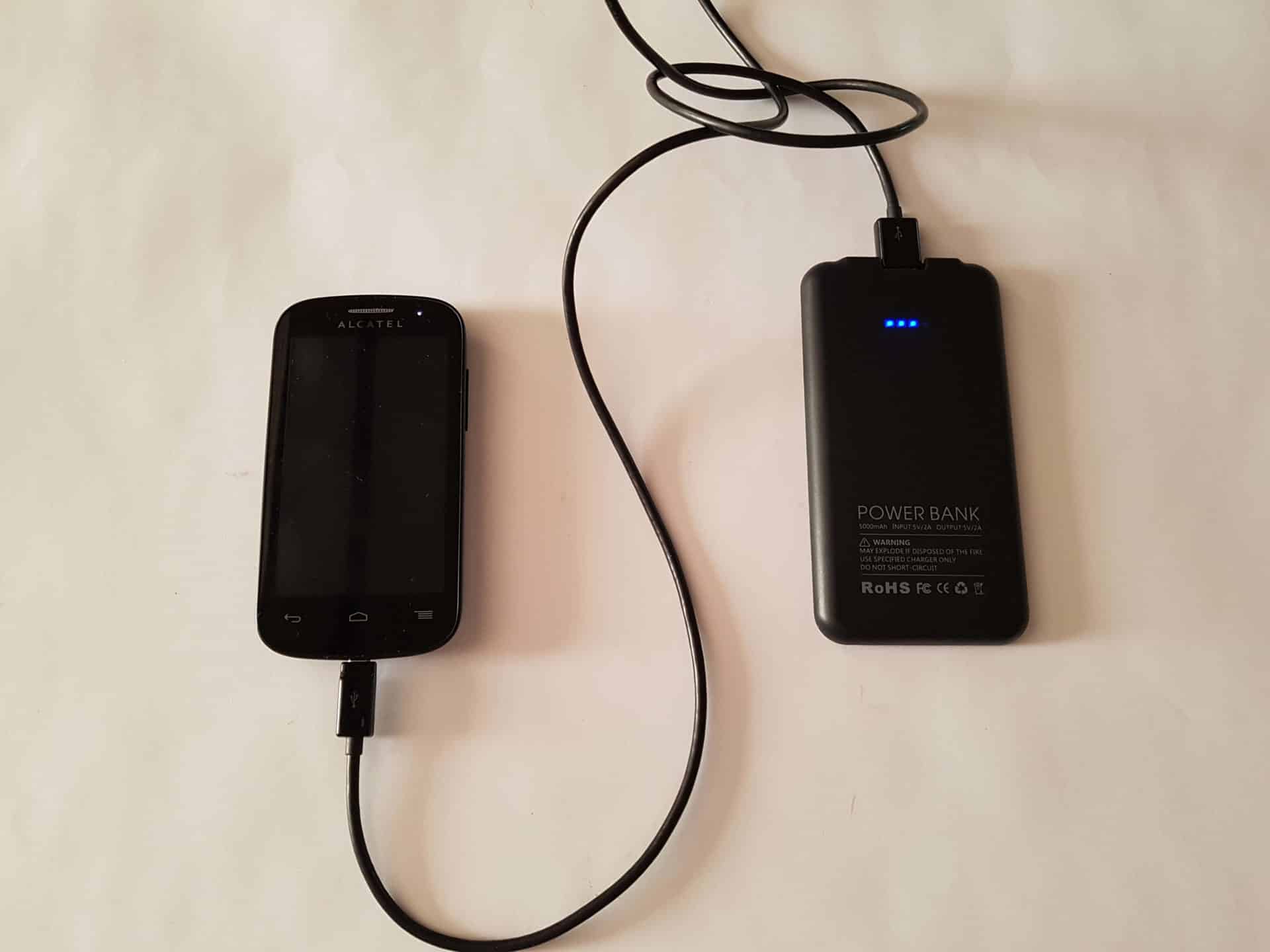 Because it has only one USB port, it can charge one device at the time. As we said earlier we have been very curious about battery capacity. So normally we have tested the Brainiac BK-5 battery with battery tester. Unfortunately we can't for sure say how much real capacity it has because then we have been charging the battery third led notification lamp was blinking. So we don't know was battery capacity at 60% or maybe 72%. Because every notification lamp is 25%, actually it has four notification lamps meaning 100%.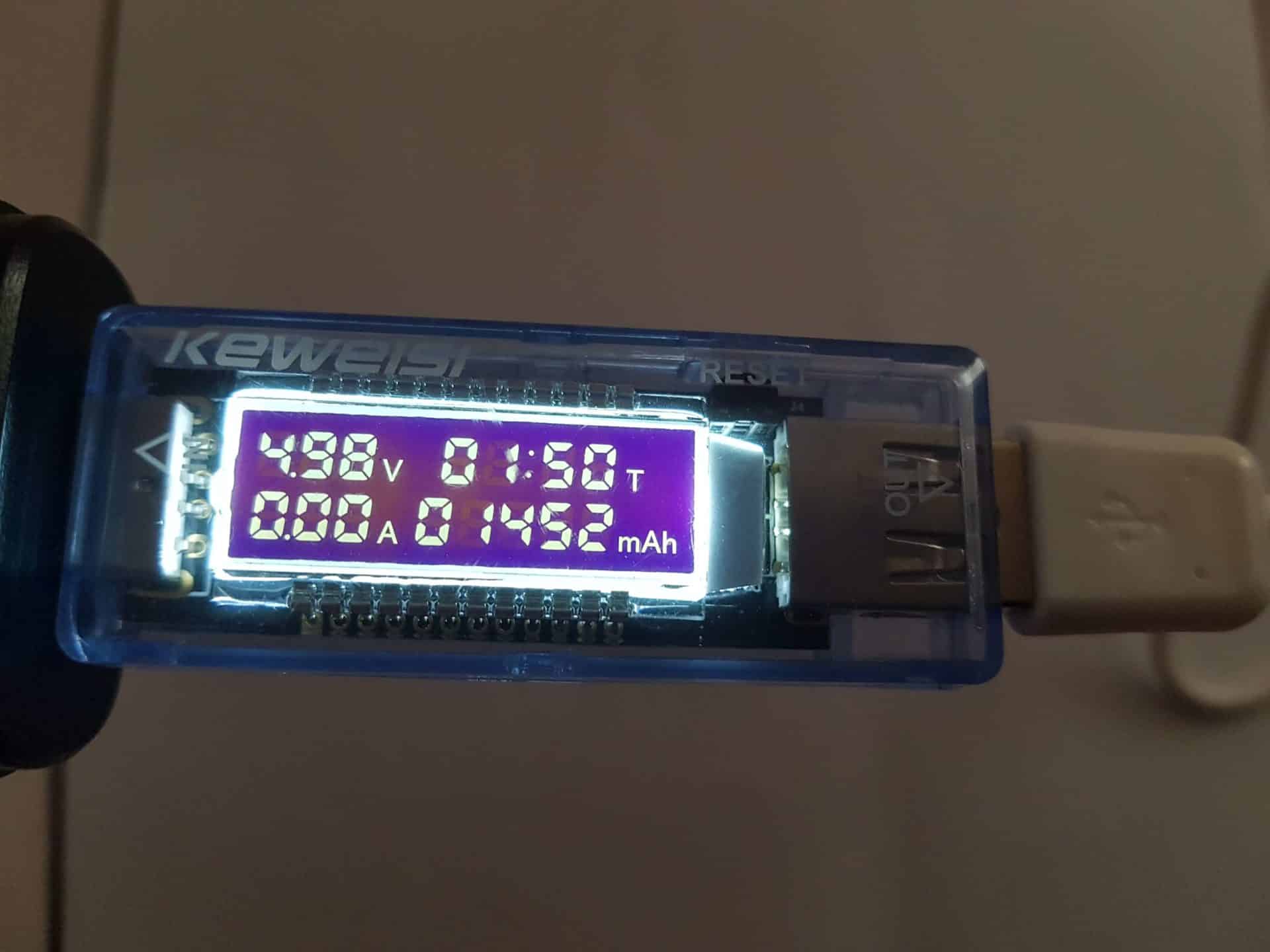 70% to 100% = 1452mAh
30% = 1452mAh
1% = 48,4mAh
100% = 4840mAh
So overall if you're looking for cheap powe bank, then you should definitely consider Brainiac BK-5.