Oukitel K3 review – best Sony Xperia XZ Premium clone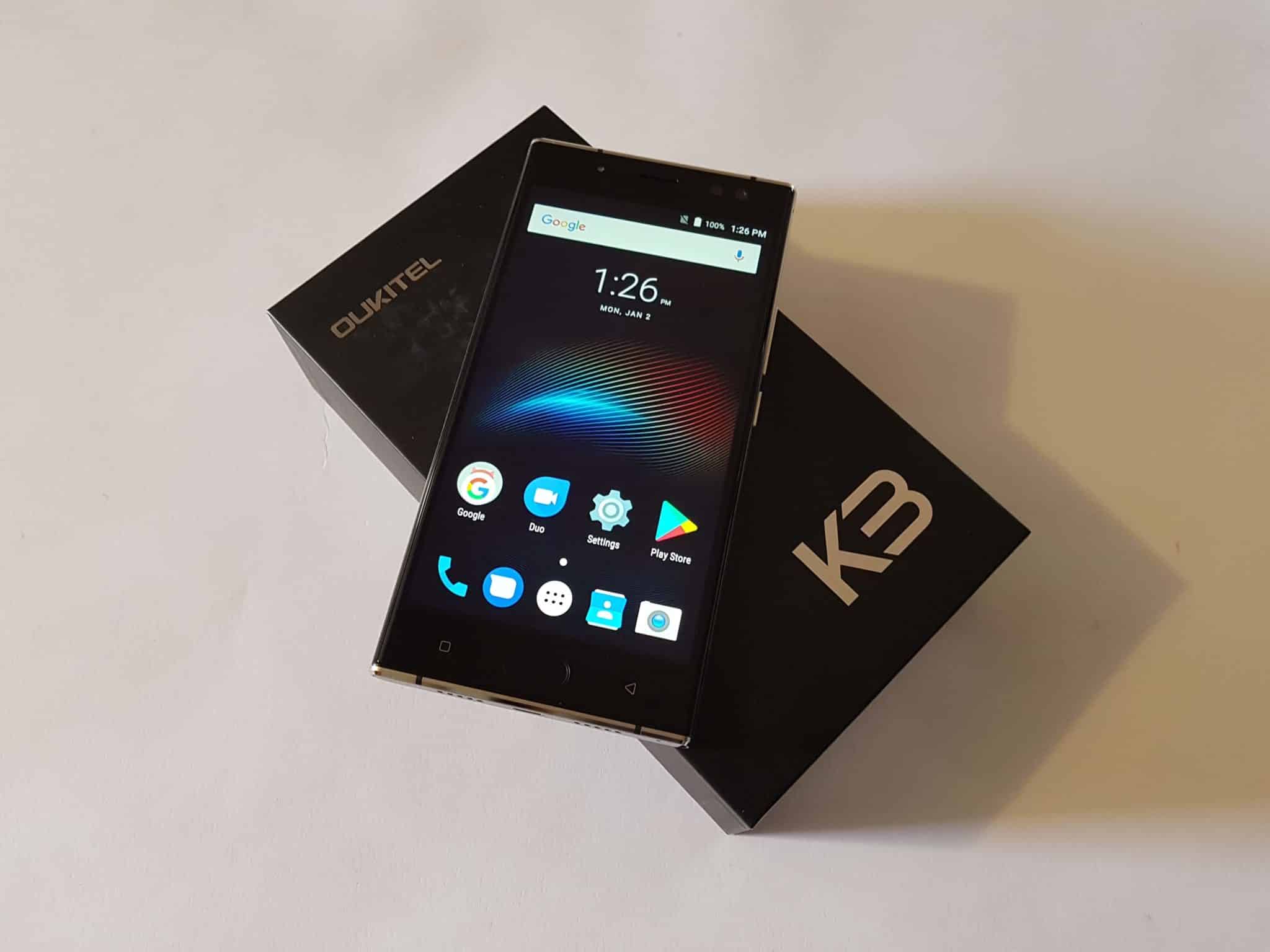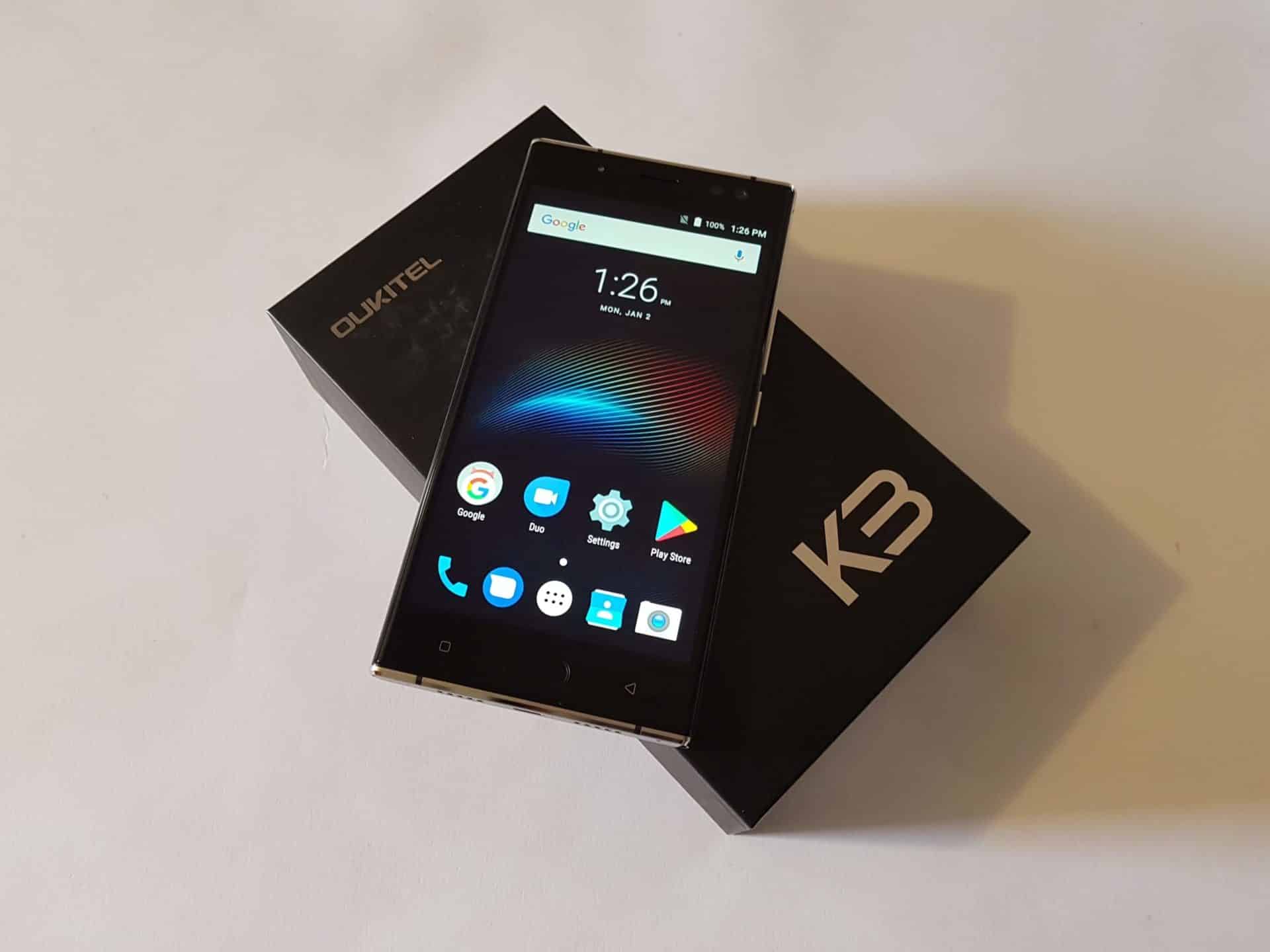 If you love the Sony Xperia XZ Premium smartphone then we are 100% sure that you will like these device from Chinese company the Oukitel. Actually we are talking about their latest smartphone called the Oukitel K3.
Which is very similar to the Sony Xperia XZ Premium device. But what is most interesting that is this their first device which has completely different design comparing with other models, completely refreshing.
Also according to some people these could be first the Sony Xperia XZ Premium clone. Besides that the Oukitel K3 has best built-in hardware for this price range like 4GB RAM/64GB ROM, dual rear camera, 6000 mAh battery, and what is most important very low price which is around $140! And if you are interested you can buy it at Gearbest shop or Banggood shop.
Oukitel K3 build quality & display
We are actually very impressed with build quality and design because this smartphone is awesome. When we speak about the build quality we can tell you that that the the backside is made from glass where the frame is metal. It is really nice shiny where the frame is metallic silver.
In other words it has dual 2.5D curved screen which is made of Asahi glass. Also if you take a closer look you will see that top and bottom side are completely flipped with some cool effects which you can see on photos below.
Therefore the screen resolution is 1920 x 1080 pixels which is actually great choice for 5.5 inch screen size. Screen is 5 point multitouch, but when we speak about the resolution, colors, and sharpness it offers great and you will be satisfied. Overall the Oukitel K3 is good-looking smartphone, stylish, but at the same time it can be a business smartphone.
Performance and benchmark testing
They did not forget about built-in hardware, and because of that it has very powerful hardware in these price range group. Actually it is based on Octa Core chipset Mediatek MT6750T with Mali-T860 GPU. It has 4GB RAM including 64 GB storage space very approximately user  has 55 GB free space, but additionally you can normally upgrade with memory card up to 128GB.
These kind of built-in hardware will be enough strong for every purpose because we have tested these kind of hardware many times before or very similar. So the same situation is also here and the K3 works nice and fluid in every situation. Also don't forget to see benchmark scores results below.
Benchmarks test results
Playing games
GPS
Camera quality
The Oukitel K3 is full of surprises because it has 4 cameras, actually main front facing camera is 16 megapixel where the second front facing camera is 2 megapixel. The same situation is also with rear cameras.
Also don't forget that front facing camera has also a led flash which is very useful. It offers many different features in camera application, so you can choose which one is more suitable for you. But overall photo quality is actually very good, and you will be satisfied with photo quality. Don't forget to see photos below.
Photo Test Samples
Connectivity
It has normal connectivity functions like Wi-Fi, Bluetooth, GPS, 3G, 4G LTE network. But it has also OTG, Gravity Sensor, Gyroscope, and Geomagnetic sensor which are very useful for GPS. It supports these network frequencies. Besides that all connectivity functions are working normal including GPS with precision of 5 m.
2G: GSM 1800MHz,GSM 1900MHz,GSM 850MHz,GSM 900MHz
3G: WCDMA B1 2100MHz,WCDMA B8 900MHz
4G LTE: FDD B1 2100MHz,FDD B20 800MHz,FDD B3 1800MHz,FDD B7 2600MHz,FDD B8 900MHz
Battery life
As we said earlier this smartphone is full of surprises, and we believe this is the last one which is in this case is high-capacity battery. Actually the battery has 6000mAh capacity which is great for smartphone, or any other gadget. Because with these kind of battery you can use the phone much longer than usual. In this case you can use it for almost 3 days with fully heavy use.
Therefore if you are curious it can last approximately 400 hours in standby mode, or 40 hours talk time, or 11 hours video play. Overall it provides great battery results.
73% to 100% = 1542mAh
27% = 1542mAh
1% = 57,11mAh
100% = 5711mAh
Price Info
As we said earlier this smartphone is really cheap, and at this moment it costs only $139.99. So if you love to buy it you can do that at:
or
Conclusion
Overall the Oukitel K3 is truly a great smartphone with beautiful design and great build quality, but besides that it has strong built-in hardware. It is very similar to the Sony Xperia XZ Premium in many ways. So if you love these kind of design, then for sure you'll need to consider this smartphone.