Oukitel K10000 Max review – best 10000mAh rugged smartphone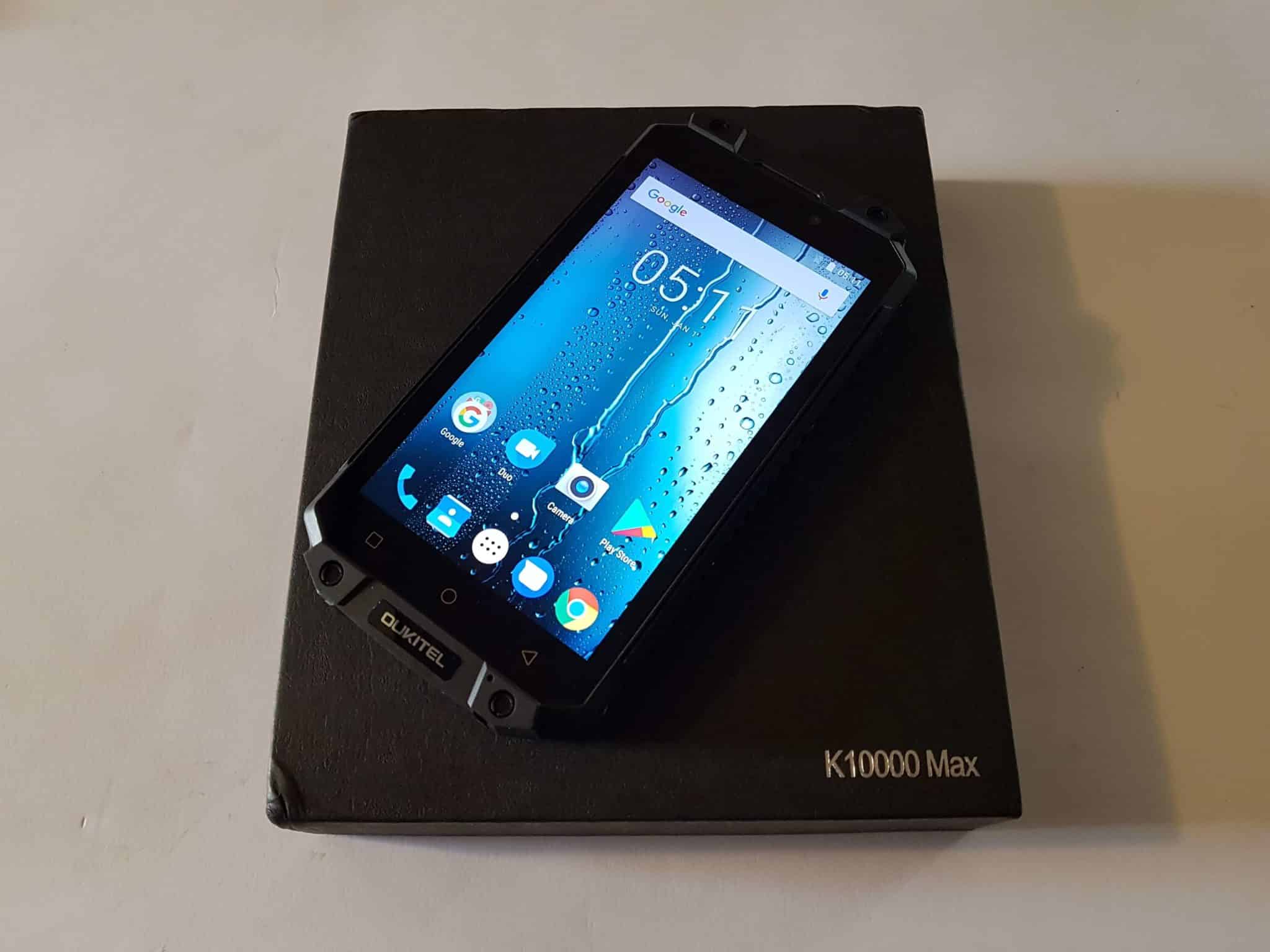 So we have another rugged smartphone coming from Chinese company called the Oukitel. To remind you we have also tested the Ulefone Armor 2 which is great smartphone proved on test. But as we said earlier we have now the Oukitel K10000 Max for review.
And from what we can see it will be another great Chinese IP68 smartphone with main feature which is actually 10000mAh high-capacity battery called the Oukitel K10000 Max. So stay here and find out more about that these beast.
Also if you are wondering how much it costs, then we can tell you that it costs around $250 which is actually a reasonable price for this kind of device. So if you have interest to buy it then you can do that at Gearbest.
Build quality & display
So as base the Oukitel K10000 Max is waterproof, dustproof, and shockproof smartphone. In other words it has IP68 rating. So for example you can put your smartphone up to 2 meters in water for 30 minutes. And at the same time it can work from -20 Celsius to +50 Celsius temperature. So you can normally take photos under water and enjoy.
But at the same time you don't need to worry about the phone because if you drop the phone from 2 m or less it will not happen anything because it is shockproof thanks to high-quality materials. Also don't forget that is dustproof which is preventing dust or sediment from entering in the phone.
If you compare this phone with some other every day smartphone then we can tell you that it is slightly bigger but nothing special. Completely the phone is made for him high-quality plastic and rubber including all buttons. At the same time all ports like micro USB port are protected with covers.
Screen is also protected with Gorilla Glass protection where the screen size is 5.5 inch. Screen resolution is 1080p or 1920 x 1080 pixels. It is actually multipoint touch screen. We must admit that the screen is great in any way from resolution, sharpness, and of course usability. Overall they done a great job when we speak about the build quality, design, and display.

Performance and benchmark testing
Of course they did not forget built-in hardware and performance. So under the hood it has 64 bit CPU Mediatek MT6753 with 3GB of RAM including 32 GB storage space. Where approximately 25 GB is free for storage but additionally you can expand storage space up to 128GB.
Normally these kind of hardware is enough strong for every purpose from playing games to normal everyday use. We have tested the phone with a different kind of things like Youtube, playing games, and from what we can see the Oukitel K10000 Max works completely normal without any problems. Additionally we have tested the device with benchmark apps, and below you can see test scores.
Benchmarks test results
Playing games
GPS
Camera quality
So besides tri-proof features, high-capacity battery, powerful hardware still it has good camera setup. So the K10000 Max has 16 megapixel rear camera while the front facing camera is 8 megapixel. Both cameras are using Samsung sensor but we don't have an information which precisely model. But what is most interesting that rear camera powerful led flash.
This led is much bigger than any other, and at the same time it provides super power. So besides that it can be used as normally flashlight. About photo quality we can daily that is very good for this price range, and you will not be disappointed because photos are enough sharp and natural. So below you can see photo samples.
Photo Test Samples
Connectivity
So for the start we can say that it supports OTG reverse charge. Thanks to high-capacity battery which actually has 10000mAh capacity you can normally charge other devices like smartphones, tablets, and other gadgets. Or in other words it can work like any other power bank. But this is not all because it normally supports Wi-Fi, GPS, Bluetooth, 3G,4G LTE with these supported frequencies:
2G: GSM 1800MHz,GSM 1900MHz,GSM 850MHz,GSM 900MHz
3G: WCDMA B1 2100MHz,WCDMA B8 900MHz
4G LTE: FDD B1 2100MHz,FDD B20 800MHz,FDD B3 1800MHz,FDD B7 2600MHz,FDD B8 900MHz
Also don't forget that it has USB type C port which provides much faster transfer.
Battery life
So as we said earlier it has big battery capacity actually with capacity of 10000mAh which provides very long autonomy. But at the same time it supports fast charging normally, and you'll real receive quick charger 9V/2A. Where it needs approximately three hours for fully charge from zero.
For example if you are wondering it can last approximately 650h in standby mode, but also it can last approximately 40 hours talk time, or even 20 hours watching videos. Overall it provides great battery results. Also below you can see battery tester results.
94% to 100% = 580mAh
6% = 580mAh
1% = 96,66mAh
100% = 9666mAh
Price Info
At this moment the price is around $250, and you can buy it at this shop:
Buy the Oukitel K10000 Max at Gearbest
Conclusion
Overall we are very satisfied with tri-proof smartphone the Oukitel K10000 Max. Because it is cheap, but at the same time it provides great the build quality, really nice design, high-capacity battery 10000mAh. Also don't forget good combination of built-in hardware including great screen, and