CowaRobot Robotic Suitcase That Follows The User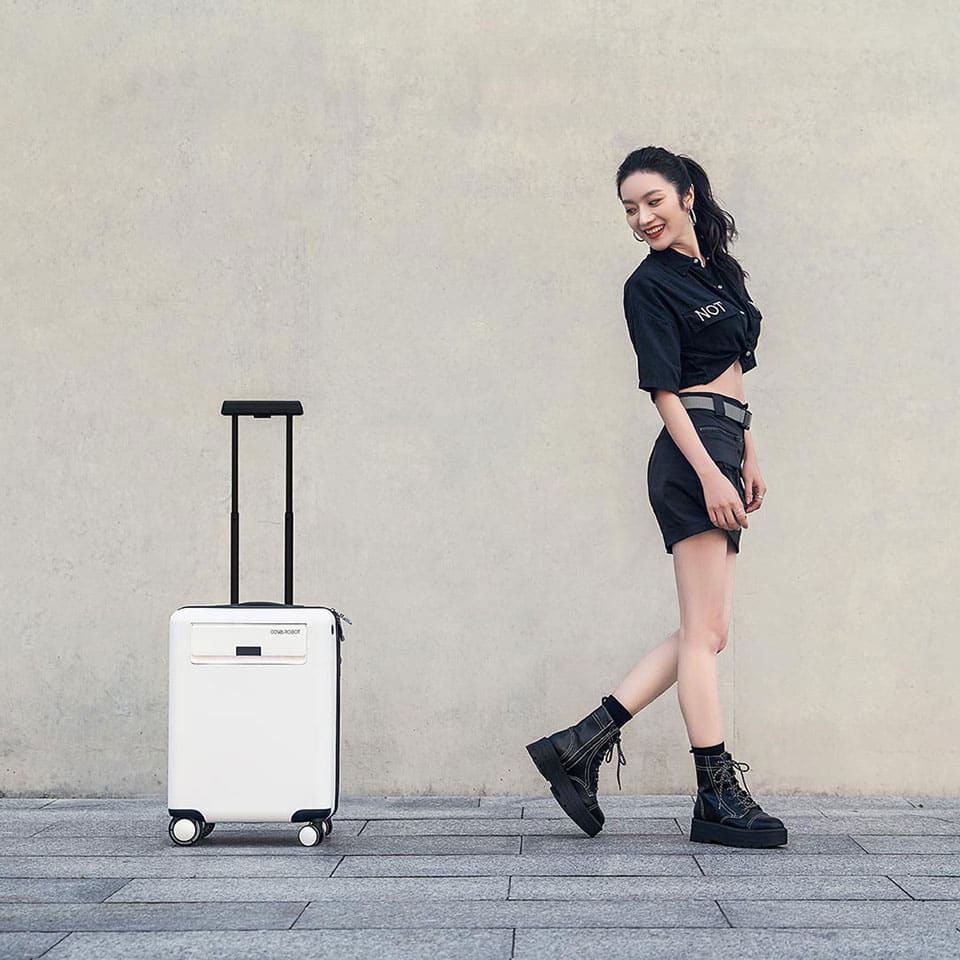 Today, MIOT crowdfunding platform has launched the crowdfunding for a very unusual suitcase.
This is the robotic suitcase, which moves independently and there is no need for the user to carry it.
At first glance, the suitcase looks like an ordinary modern suitcase. It is equipped with a telescopic handle and four wheels with 360 ​​degrees rotation angle.
The model is made of durable plastic to keep the inner contents safe.
The dimensions of the robotic suitcase are 555×384×220 mm. It weighs 4.5 kg. The capacity of the suitcase is 31 liters.
Inside the handle there is a video camera that detects the owner. The model is optimized for the outdoor accompanying, and completely eliminates the need for a smartphone remote control. The suitcase is equipped with an AI chip that provides an unimpeded movement of the suitcase adapted for the user's pace. The suitcase will overcome all the obstacles without crashing into them.
CowaRobot Smart Suitcase is equipped with four engines. The speed of movement can be adjusted. The battery life will be enough for 20 kilometers. The built-in battery can be disconnected anytime for charging. Also, this battery can be used as a power bank, so the user can charge the smartphone or other devices.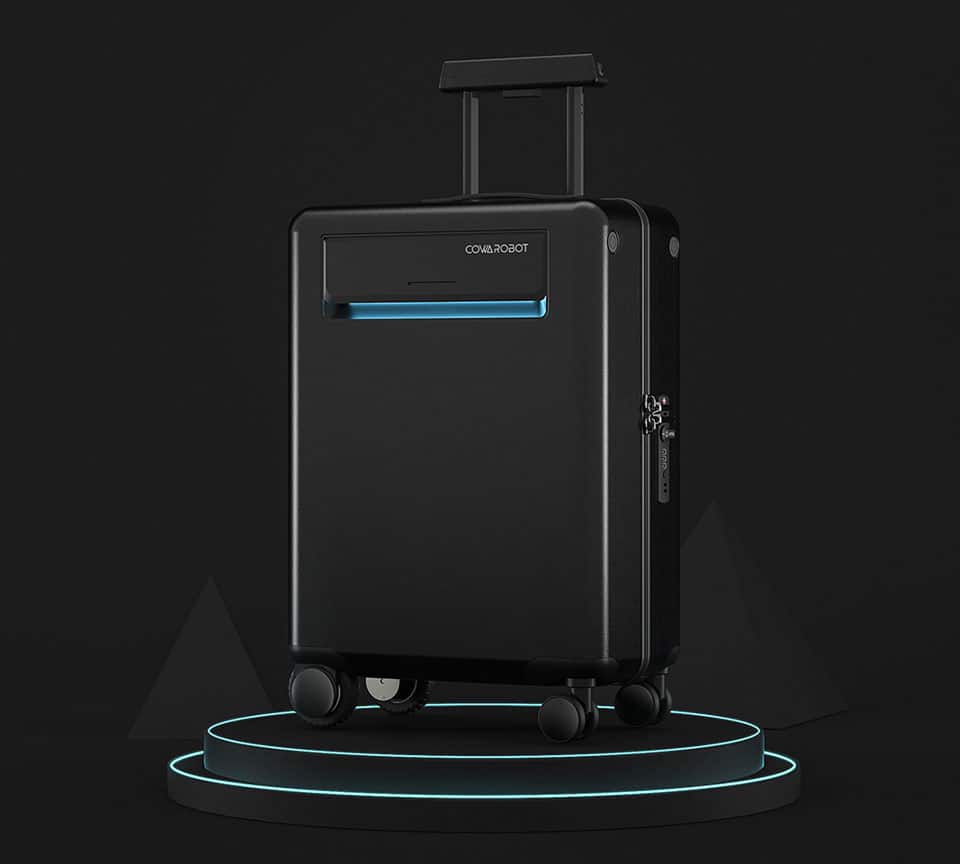 The 3-digit TSA lock provides the maximum level of protection from breaking.
CowaRobot suitcase crowdfunding has reached 480% of funds and this amount continue to grow. There are two colors of the suitcase — white and black. The price is around $283.