Mi Note 10 is coming with a 108MP penta camera, Xiaomi confirms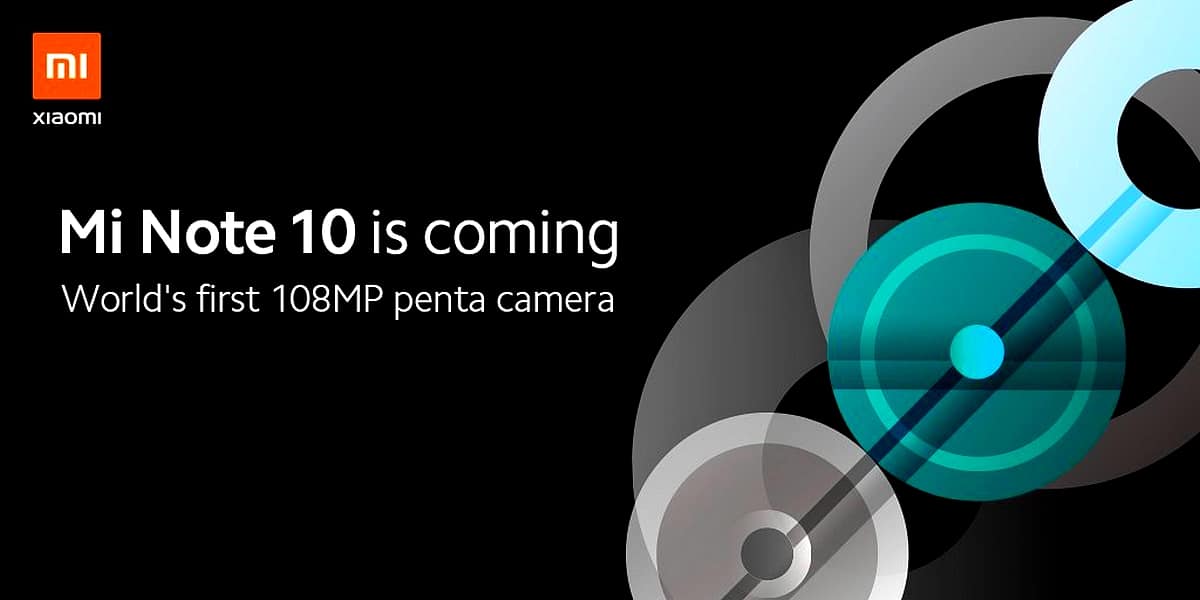 Xiaomi will revive the Mi Note series this year with the Mi Note 10 and Note 10 Pro. It started with rumors that got huge consistency after the referred devices were certified in Thailand. Now, Xiaomi decided to confirm that this smartphone is indeed coming through a post on its official Twitter account.
The Chinese giant decided to post a teaser in the social media network leaving no doubts about the arrival of the new Note 10 duo. The teaser clearly says that "Mi Note 10" is coming, but this isn't the only thing revealed by the post. According to Xiaomi, it will be the world's first smartphone to ship with a 108MP Penta-camera.
Introducing the world's FIRST 108MP Penta Camera. A new era of smartphone cameras begins now! #MiNote10 #DareToDiscover pic.twitter.com/XTWHK0BeVL

— Xiaomi #First108MPPentaCam (@Xiaomi) October 28, 2019
Interestingly enough, Xiaomi also teased the Mi CC9 Pro earlier today, the smartphone also counts with a 108MP Penta-Camera and will be released on November 5. This isn't a mere coincidence, we believe that that the CC9 Pro is the Chinese version and the Mi Note 10 is the international version of the same smartphone. We wouldn't discard the possibility of seeing Note 10 becoming official in the same date of CC9 Pro. After all, Xiaomi is teasing it as the world's first 108MP Penta-camera device.
Both the Mi Note 10 and the CC9 Pro will share a lot of features.
The SoC will be the differentiating factor.#Xiaomi #redmi #cc9pro #mismartwatch #MiTV5 #MiNote10

— Mukul Sharma (@stufflistings) October 28, 2019
According to the tipster Mukul Sharm, both the Mi Note 10 and CC9 Pro will have a lot of similar features. However, they will have different processors. Judging by the leaks, the Mi CC9 Pro will feature a Snapdragon 730G CPU. If the Note 10 has a different processor, we would bet in a Snapdragon 855 chipset.
The Snapdragon 730G is Qualcomm's best offering for the upper mid-range segment. We believe that the Mi Note 10 isn't a mid-range smartphone. For that reason, it shouldn't come with a Snapdragon 6xx SoC. Based on this, we believe that it could fly higher with a Snapdragon 855 SoC. Take this with a grain or two of salt, since it's just mere speculation at the moment. In the end, if the Note 10 comes with a Snapdragon 855, then the Note 10 Pro may jump to the Snapdragon 855+. Both handsets would be Xiaomi's best opportunity to compete with the late 2019 flagships.