Mi Note 10 is coming with a 108MP penta camera, Xiaomi confirms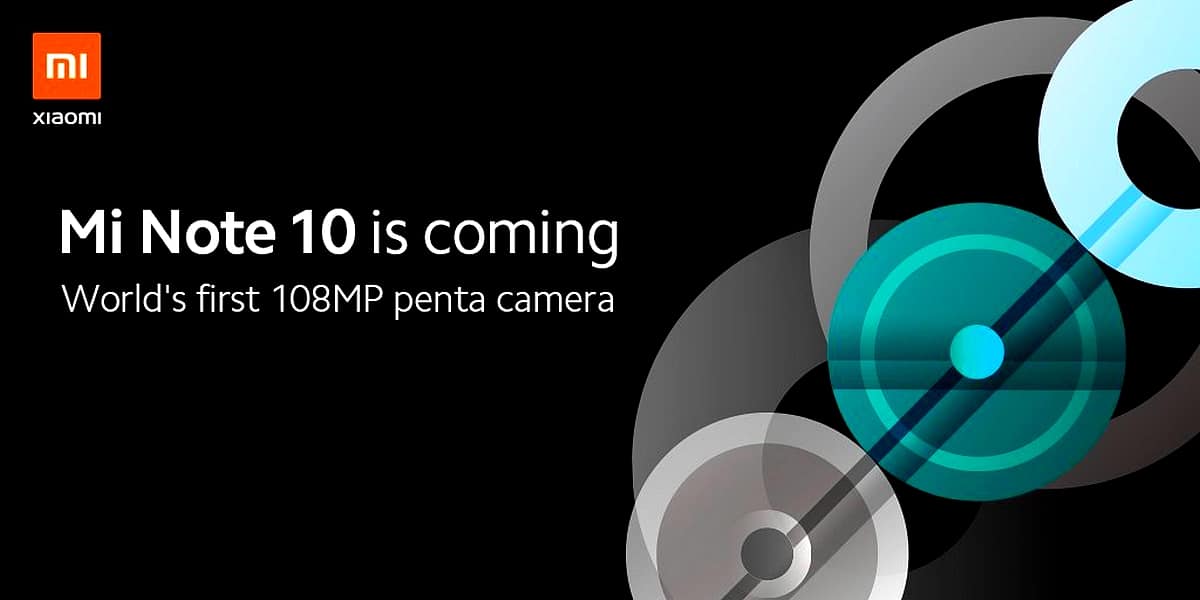 Xiaomi will revive the Mi Note series this year with the Mi Note 10 and Note 10 Pro. It started with rumors that got huge consistency after the referred devices were certified in Thailand. Now, Xiaomi decided to confirm that this smartphone is indeed coming through a post on its official Twitter account.
The Chinese giant decided to post a teaser in the social media network leaving no doubts about the arrival of the new Note 10 duo. The teaser clearly says that "Mi Note 10" is coming, but this isn't the only thing revealed by the post. According to Xiaomi, it will be the world's first smartphone to ship with a 108MP Penta-camera.
Introducing the world's FIRST 108MP Penta Camera. A new era of smartphone cameras begins now! #MiNote10 #DareToDiscover pic.twitter.com/XTWHK0BeVL

— Xiaomi #First108MPPentaCam (@Xiaomi) October 28, 2019
Interestingly enough, Xiaomi also teased the Mi CC9 Pro earlier today, the smartphone also counts with a 108MP Penta-Camera and will be released on November 5. This isn't a mere coincidence, we believe that that the CC9 Pro is the Chinese version and the Mi Note 10 is the international version of the same smartphone. We wouldn't discard the possibility of seeing Note 10 becoming official in the same date of CC9 Pro. After all, Xiaomi is teasing it as the world's first 108MP Penta-camera device.
Both the Mi Note 10 and the CC9 Pro will share a lot of features.
The SoC will be the differentiating factor.#Xiaomi #redmi #cc9pro #mismartwatch #MiTV5 #MiNote10

— Mukul Sharma (@stufflistings) October 28, 2019
According to the tipster Mukul Sharm, both the Mi Note 10 and CC9 Pro will have a lot of similar features. However, they will have different processors. Judging by the leaks, the Mi CC9 Pro will feature a Snapdragon 730G CPU. If the Note 10 has a different processor, we would bet in a Snapdragon 855 chipset.
The Snapdragon 730G is Qualcomm's best offering for the upper mid-range segment. We believe that the Mi Note 10 isn't a mid-range smartphone. For that reason, it shouldn't come with a Snapdragon 6xx SoC. Based on this, we believe that it could fly higher with a Snapdragon 855 SoC. Take this with a grain or two of salt, since it's just mere speculation at the moment. In the end, if the Note 10 comes with a Snapdragon 855, then the Note 10 Pro may jump to the Snapdragon 855+. Both handsets would be Xiaomi's best opportunity to compete with the late 2019 flagships.
Vivo's APEX 2020 Reveals Futuristic Vision Beyond Imagination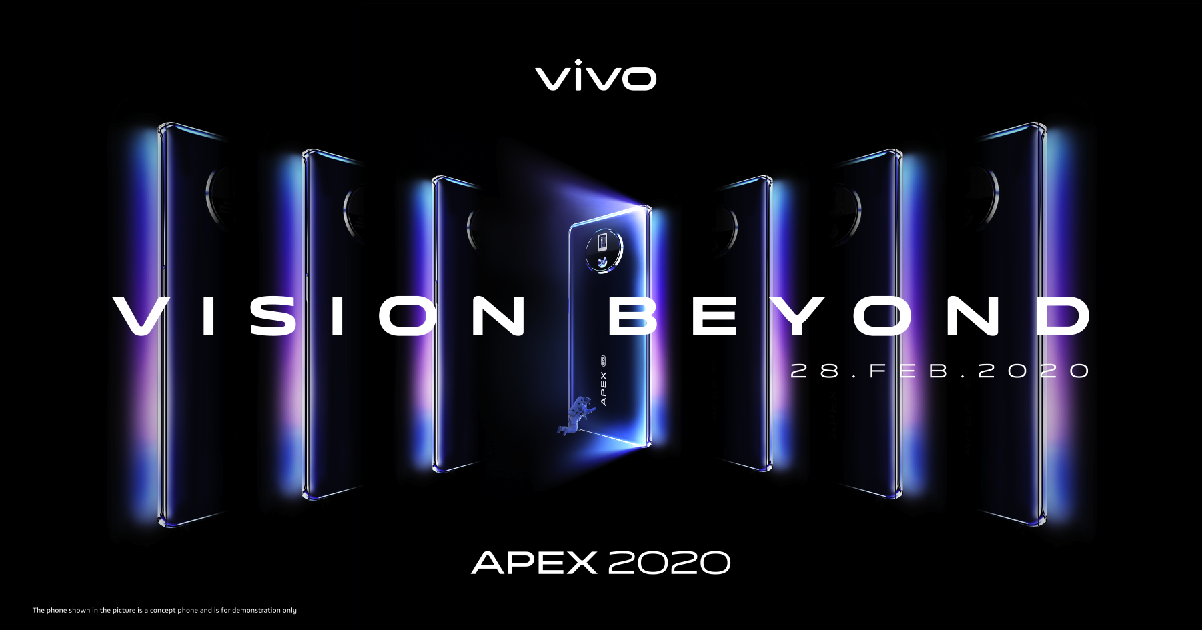 Super Unibody Design and Edgeless Display offer extraordinary visual experience, with innovative photography features pushing boundaries for the future of smartphones
Vivo today unveils the third generation of its APEX concept smartphone – APEX 2020. Known for iconic innovation, APEX 2020 builds on the success of its previous generations to feature more cutting-edge technologies, while also showcases vivo's continuing pursuit of head-turning aesthetics. This flagship product displays a major breakthrough in visual effects that is based on vivo's deep consumer and smartphone industry insight. APEX 2020 is truly a revolutionary manifestation of vivo's exploration of future smartphone design.
Vivo's APEX 2020 Reveals Futuristic Vision Beyond Imagination
APEX 2020 has a 120° FullView Edgeless Display that removes side edges and bezels from the front view. With the In-Display Camera and vivo Wireless Super FlashCharge 60W, APEX 2020 has a Super Unibody Design with no openings. vivo also successfully embeds a gimbal-like structure into APEX 2020's main camera, which is equipped with a 5x-7.5x Continuous Optical Zoom. This feature showcases vivo's latest achievements and future plans to offer extraordinary visual effects and enhanced future photography.
Harry Hong, General Manager of Product, vivo said, "APEX is never a mere 'concept' or a glimpse of 'imagination'. It's a creation that goes beyond any previous experience brought by mobile technology. Through APEX 2020, we are proud to see vivo's vision come to life as a technology company that continues to push the boundaries of mobile technology and explore what lies beyond the ordinary. It also showcases our ambition to achieve our aspirations step-by-step. vivo will continue to put APEX's innovative technologies into practice, allowing more consumers to be empowered by such technology."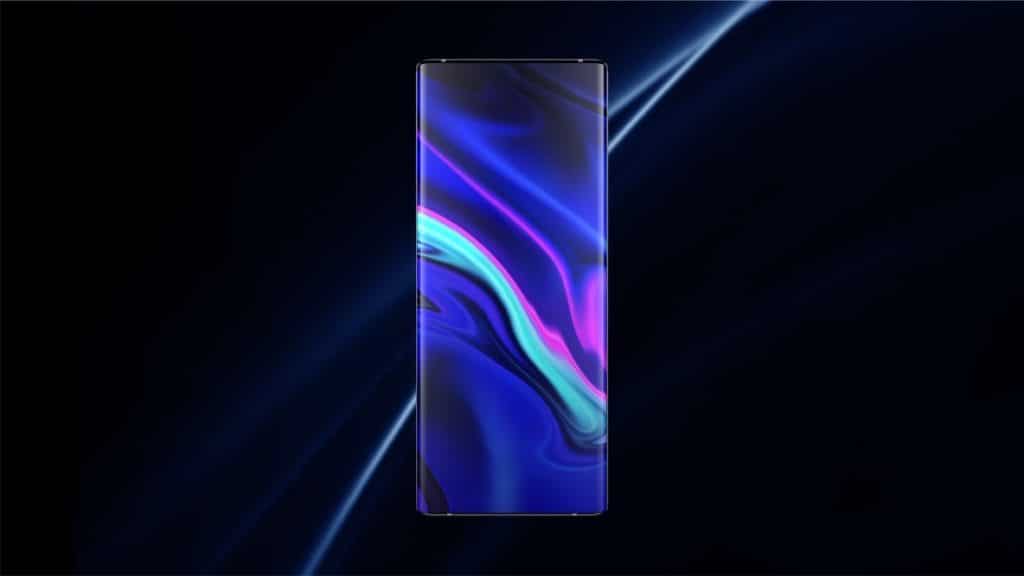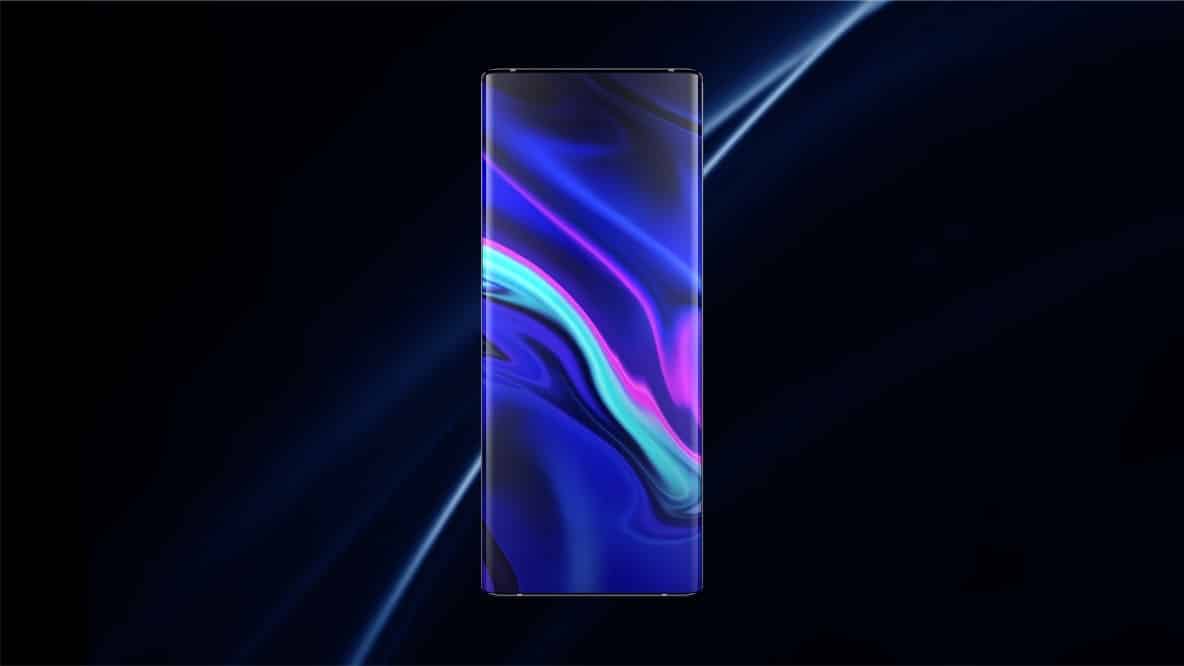 120° FullView Edgeless Display, Pushing the Boundaries Further
The APEX 2020 has carried on vivo's exploration and pursuit of a truly FullView Display and Super Unibody design. It is wrapped in a 6.45-inch curved display that bends at an angle of up to 120° on both sides. This helps remove side edges and bezels from the front view and results in an ultra-bezel-less display.
For both aesthetic and practical considerations, physical buttons are replaced by a virtual pressure-sensing button. APEX 2020 is another perfect fusion of visual effect, natural touch and human-device interaction.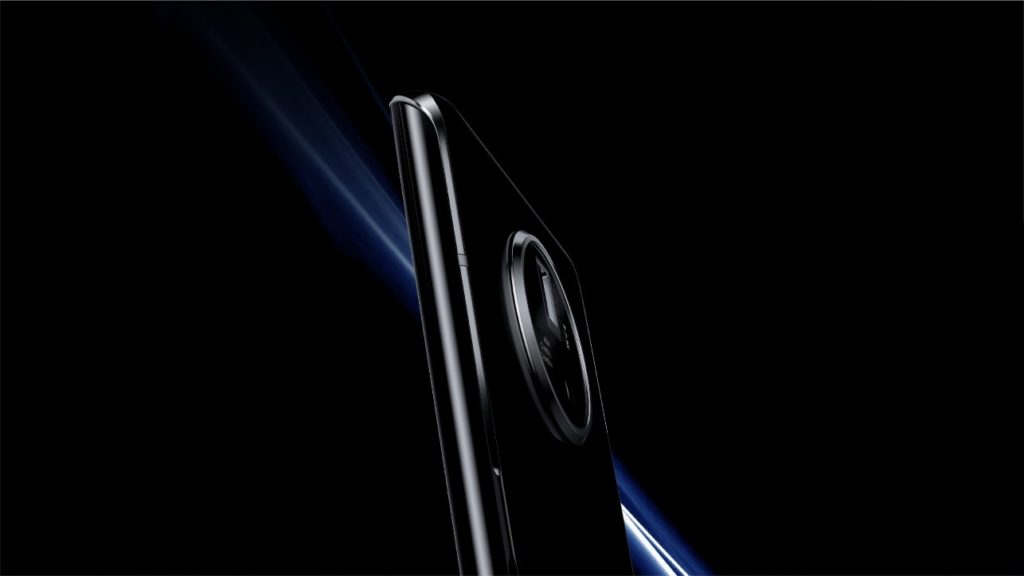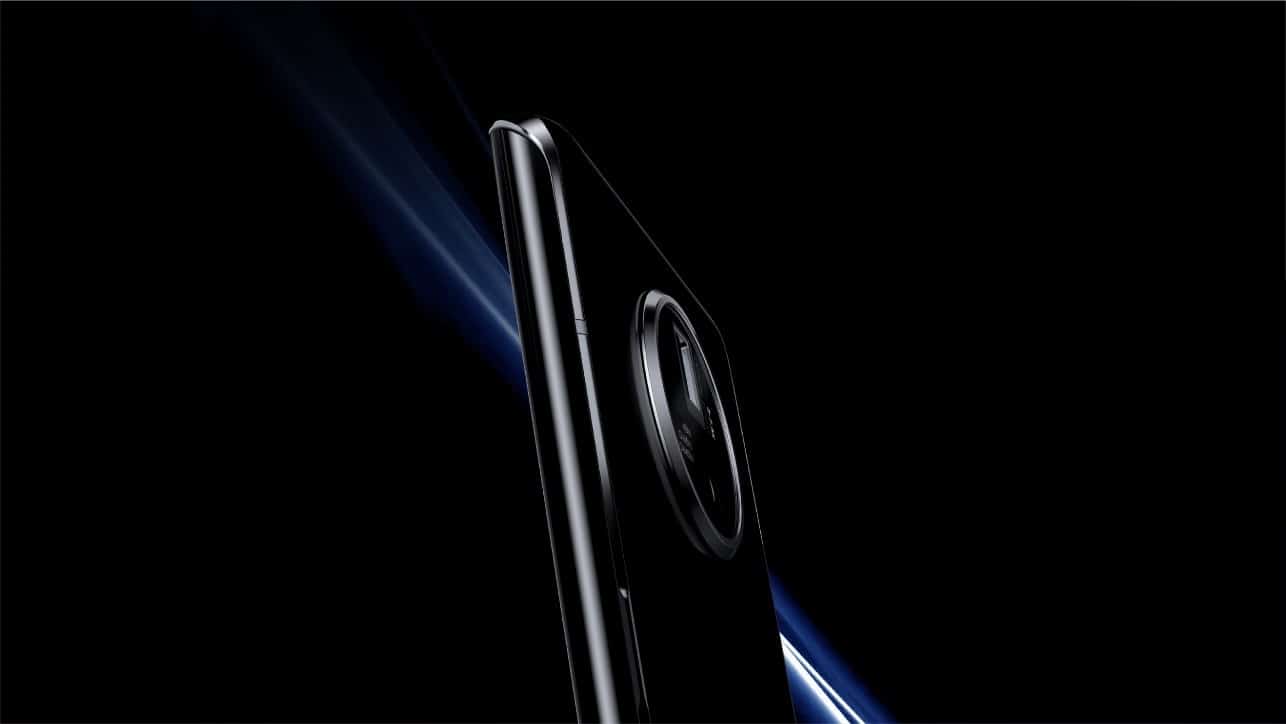 120° FullView Edgeless Display that bends at an angle of up to 120° on both sides
In-Display Camera, Visualizing the Invisible
The In-Display Camera of APEX 2020 unleashes the new possibility of a non-mechanical front camera. The "invisible" front camera presents a Super Unibody design with no openings and expands the internal space.
Through innovation in screen pixel layout and circuit design, APEX 2020 has successfully increased the light transmittance of the screen right above the front camera to 6 times of the other part of the screen, and effectively reduces optical interference, diffraction and stray flashes through a series of algorithm optimizations to increase the photography quality. The final image quality is also enhanced through a series of algorithm optimizations. The 16MP front camera features a 4-in-1 super-pixel photosensitive chip, realizing the innovation of capturing clear images with the In-Display Camera.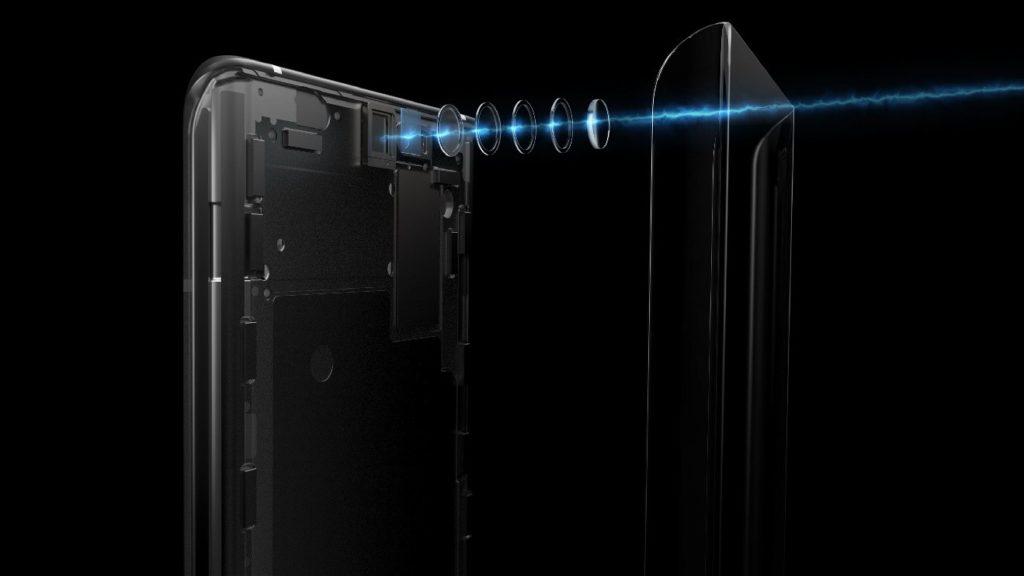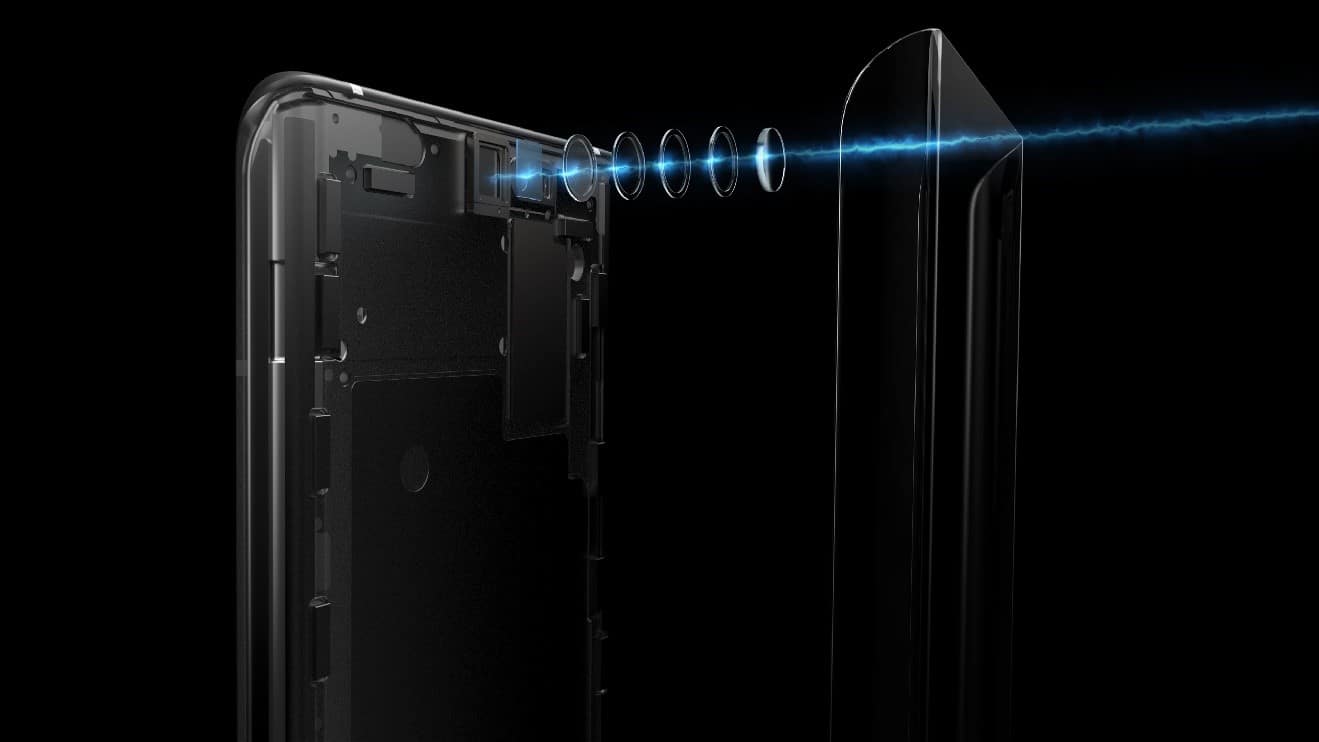 5x-7.5x Continuous Optical Zoom – High Resolution + High Image Quality, Recording A Clearer World
Currently, almost all high magnification zoom solutions in the industry depend on hybrid zoom. As different fixed magnifications need to be integrated with digital algorithms for output, there is a level of compromise in resolution and image quality. APEX 2020 comes with Continuous Optical Zoom, becoming the world's first smartphone equipped with high-magnification continuous zoom. It can achieve continuous optical zoom under high magnifications between 5x-7.5x and produce images in high resolution and quality rather than filling focal lengths through digital magnification. It enables users to preserve the clarity of all moments by effectively enhancing every detail.
APEX 2020 is equipped with a "4-group lens combination" with two groups fixed and two groups movable, which achieves high-magnification continuous zoom and real-time focus at one time. With the support of a periscope structure, the entire module is only 6.2 mm thick, therefore, making it possible for this professional-grade lens to be incorporated into the APEX's ultra-thin body. To further enhance the image quality, vivo has incorporated a leading multi-frame algorithm so that scenery from afar can also be easily captured.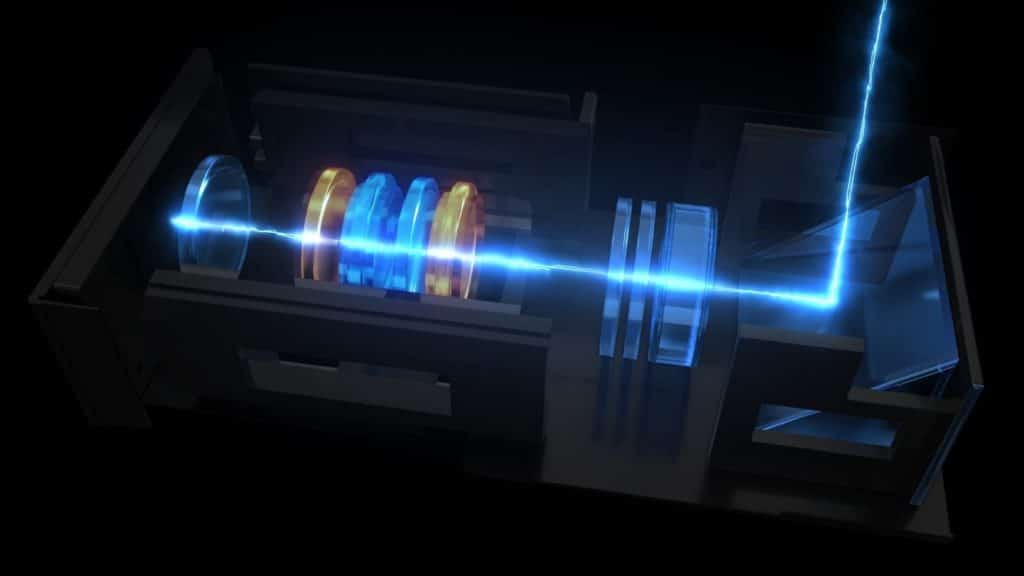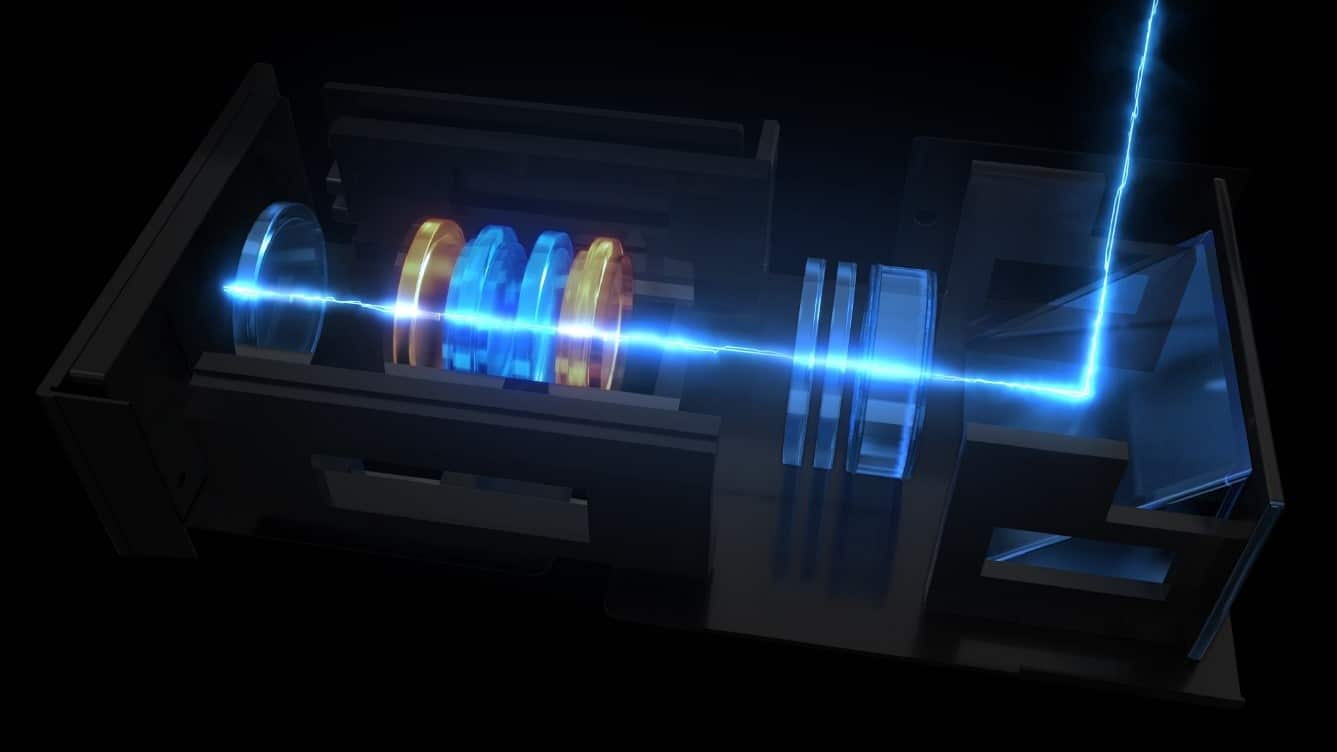 Gimbal-Stabilizing Main Camera – Stable Mechanical Structure and Enhanced Night Photography
With the arrival of 5G, creating smartphone video content becomes an even bigger priority. In order to fulfill users' demand to record daily life anywhere, anytime, vivo successfully embeds a gimbal-like structure into APEX 2020's main camera after a long-term technical development and multiple experiments. It achieves optical stabilization in the front-back and left-right inclined directions with enhanced performance. Lab tests demonstrate that compared to the traditional OIS system, its stabilization angle is 200% extended. In addition, the image integrity is preserved to a greater extent.
This feature greatly reduces the blurring caused by a shaky hand. Users can also enjoy videography with smoothness. There is no need to bring other equipment as this handset is readily available for you to capture all those wonderful moments. Stable handheld shooting can also effectively extend the exposure time so that APEX 2020 also has a stronger capacity for night photography.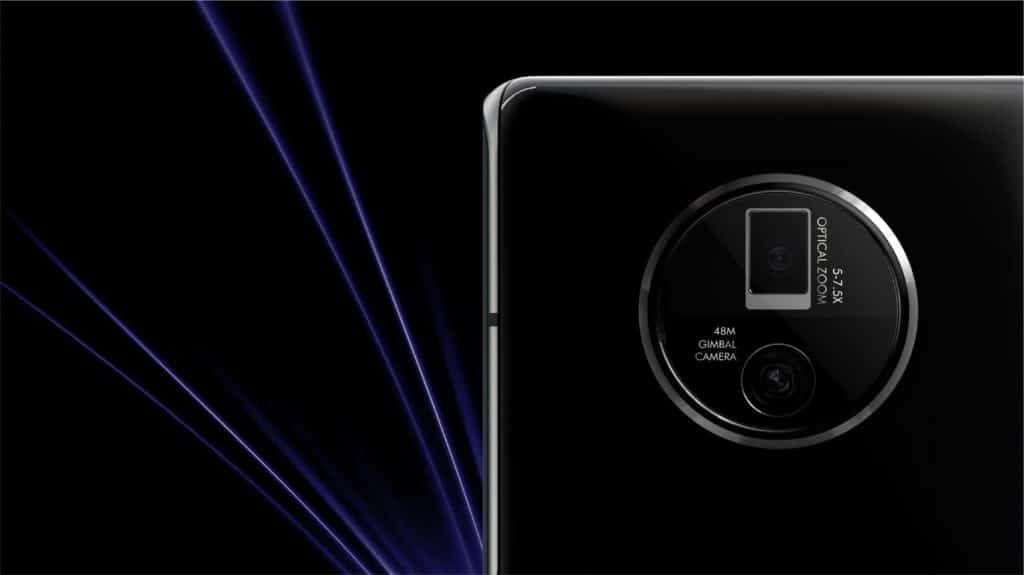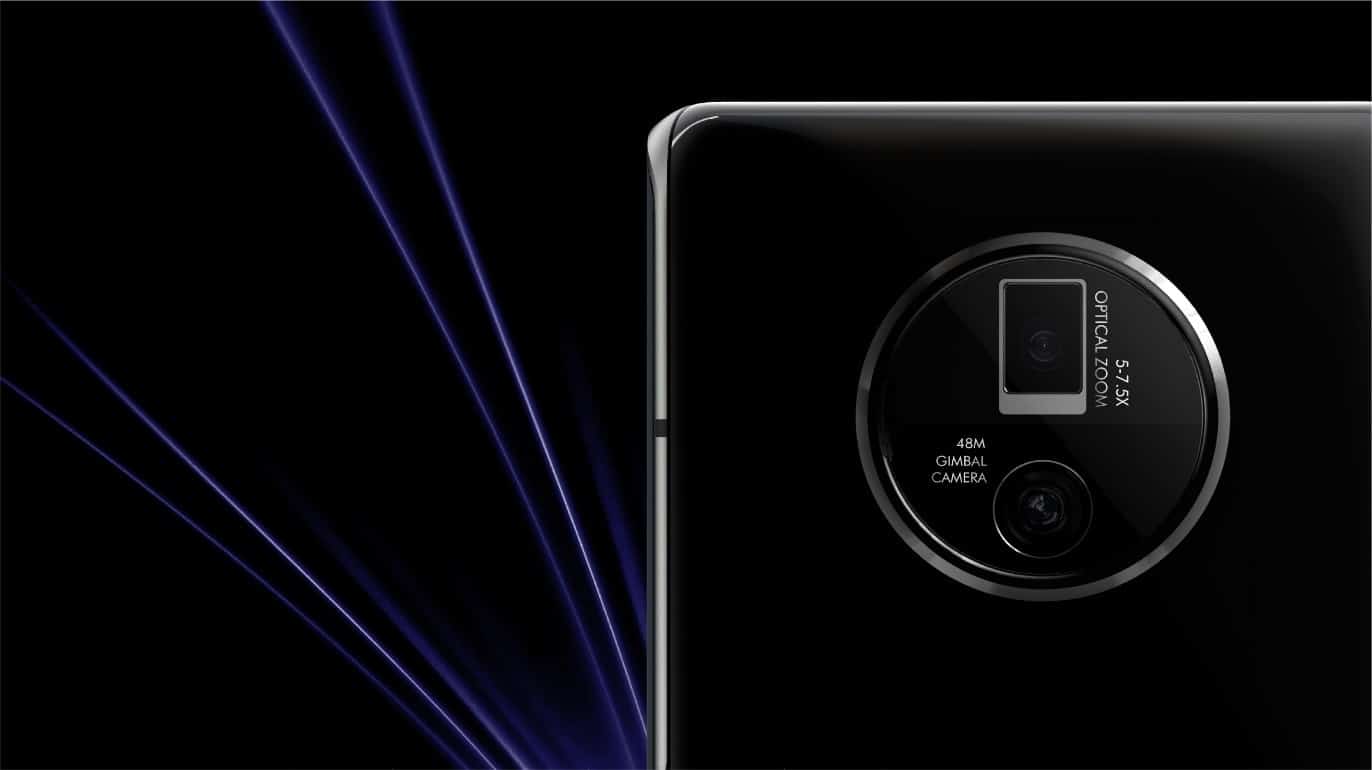 Vivo Wireless Super FlashCharge 60W, Challenging the Boundaries
The APEX 2020 features the revolutionary vivo Wireless Super FlashCharge 60W, which recharges a handset with a 2000mAh battery in only 20 minutes, offering a faster charging experience than conventional wired flash charging.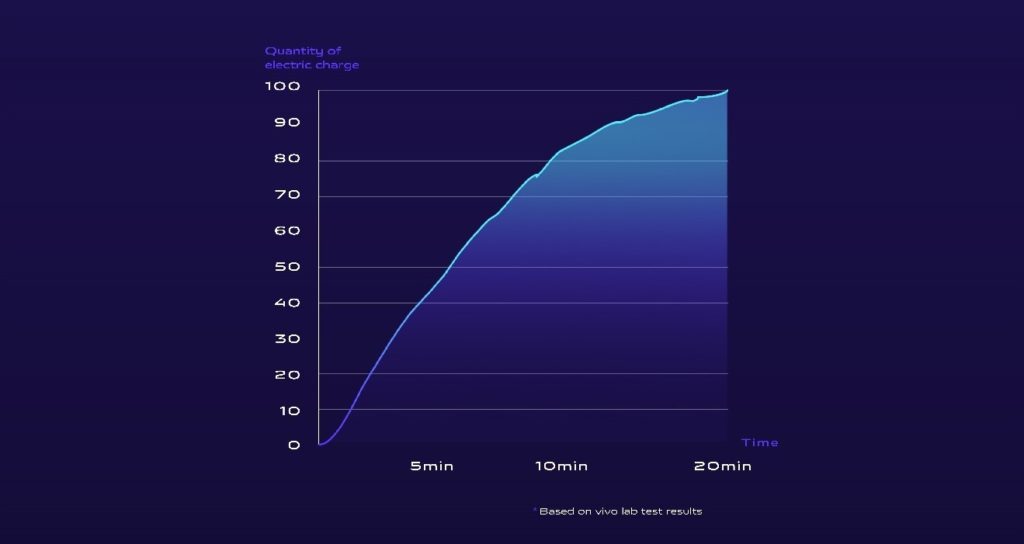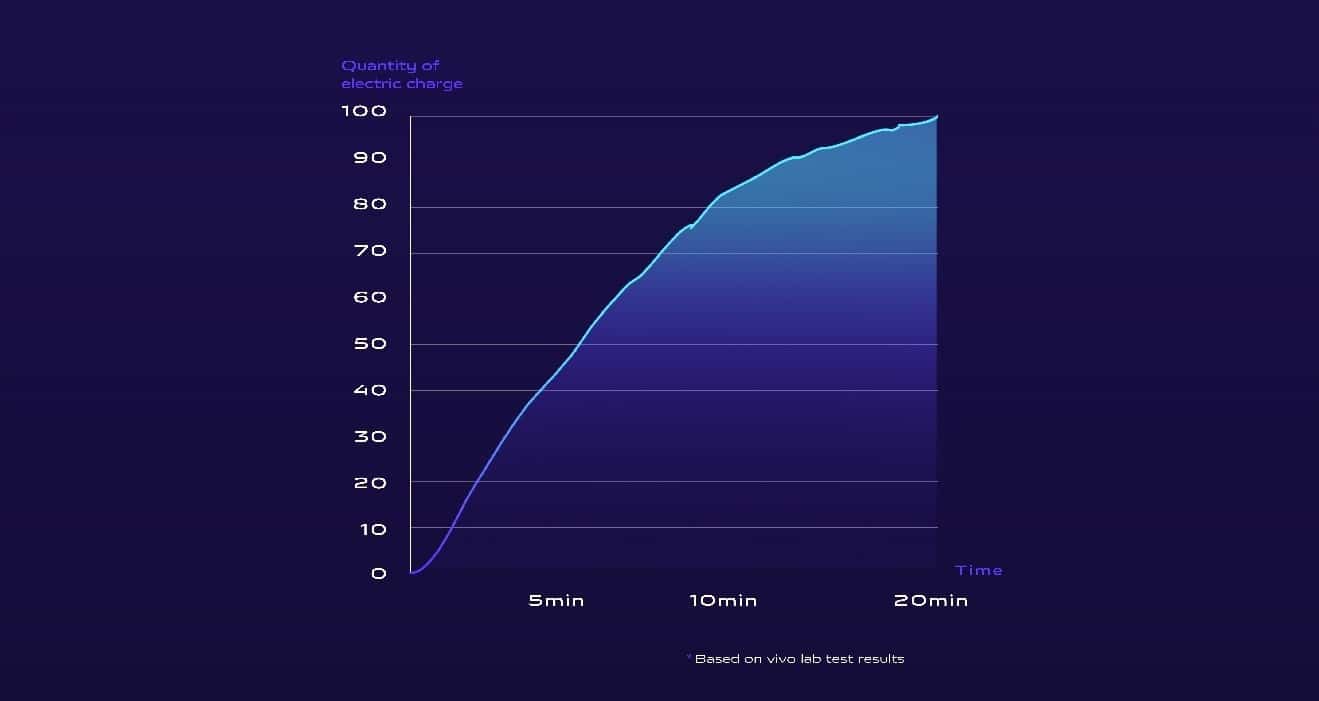 Other than that, APEX 2020 is also equipped with innovations such as the 3rd Generation Screen SoundCasting Technology, Instant Photobomb Removal and Voice Tracking Auto-Focus. APEX 2020 brings an all-rounded user experience and endless surprises to the smartphone industry and global users.
5 Reasons To Buy New Mi 10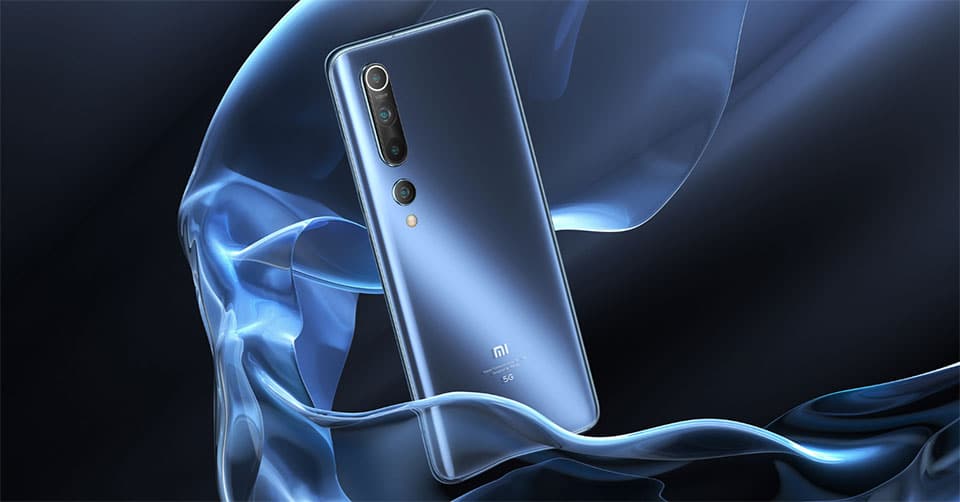 This week Xiaomi has presented new flagship smartphone models Mi 10 and Mi 10 Pro. The presentation was in an unusual online format because of coronavirus in China. But the company prepared for it on a really high level making the video stream on different online platforms.
So, let's talk about the new models and 5 reasons why you should change your smartphone to the new one Mi 10.
Reason 1 – Display
Mi 10 features really best 6.67 inches SuperAMOLED display with resolution 2340*1080 pixels. As you can see the frames are really small which creates the effect of total bezel-less display. The model has rounded edges, but all the display is protected with durable Corning Gorilla Glass.
Reason 2 – Top configuration
The model is equipped with a Snapdragon 865 eight-core processor. The performance was increased by up to 20 percent compared with the previous generation.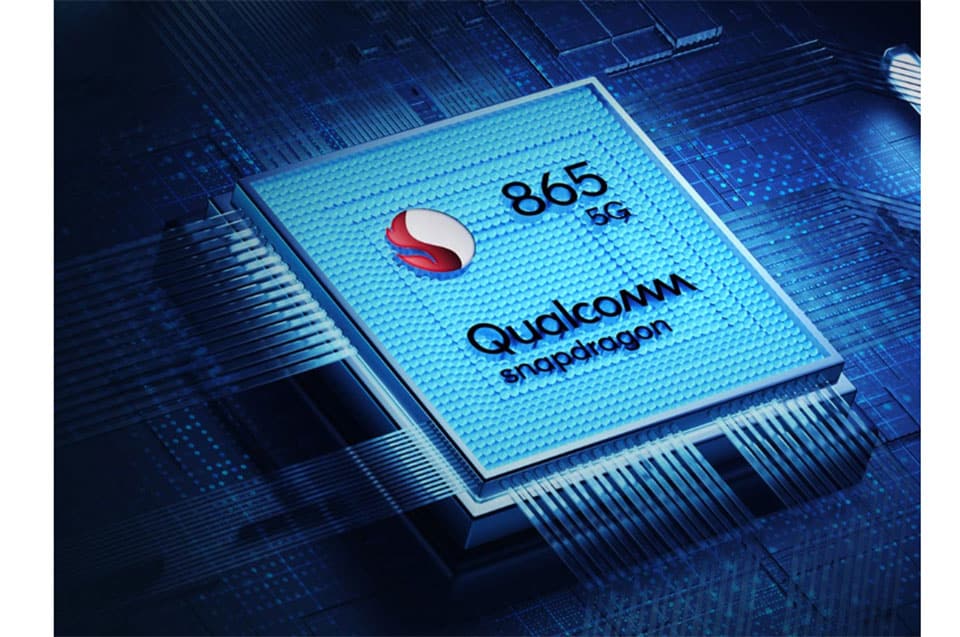 Reason 3 – Updated Memory
The model uses the LPDDR 5 memory standard which is high-tech and modern. Xiaomi is the second brand after Samsung who implements this decision into smartphones. Also, the model uses Wi-Fi 6 technology.
Reason 4 – Cool camera
The model has four camera sensors situated on the rear panel. The most powerful sensor is 108MP which is supplemented with one 13MP sensor and two sensors with 2MP resolution.
Thanks to the AI algorithms the user can work with original photo testing different effects.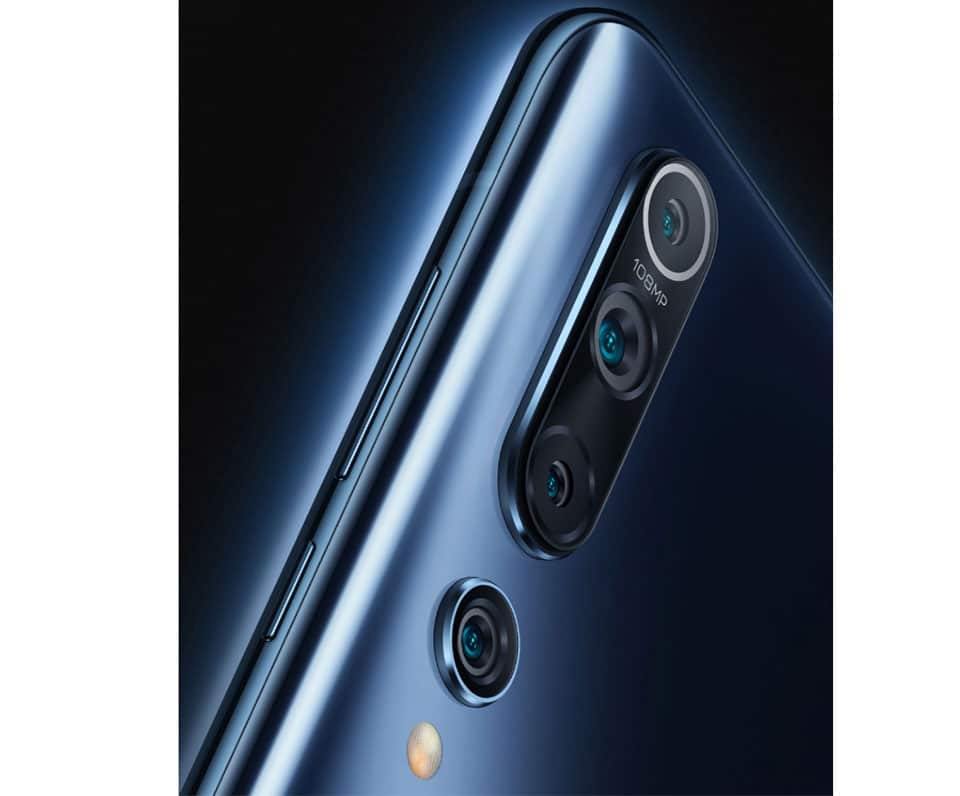 Another interesting feature is text recognition. Sometimes when you should take a photo of documents or book pages the shadow of the smartphone can ruin the photo making some zones not visible for reading. But thanks for AI algorithms it's not a problem anymore.
Reason 5 – A powerful battery
In order to keep the necessary level of performance, the model has a 4780 mAh battery. Thanks to the cooling system the model can be fully charged in 56 minutes. Moreover, it supports wireless charging.
The global launch date is currently unknown. So stay tuned.
The Google Assistant-powered "Ambient Mode" is rolling out to OnePlus devices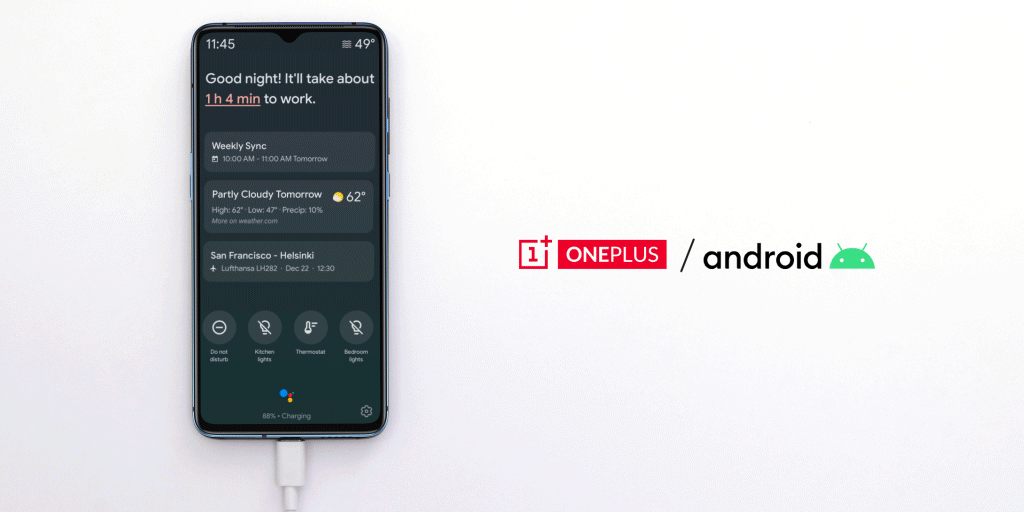 By partnering with Google, OnePlus is excited to bring the Google Assistant-powered "Ambient Mode" to your OnePlus device (available onOnePlus 3 and above).
Ambient Mode is a "proactive" Google Assistant experience that is available whenever the device is being charged. You can access proactive information and suggestions on weather, agenda, entertainment, reminders, and more. The feature can also be used to turn a phone into a digital photo frame or as the interface to control smart home devices, such as lights, or music players. Check out this video made by Google to learn more:
To opt-in this feature, please connect your OnePlus device to the charger, click the notification and follow the guidance to finish the setup process, or you can enable this feature in Google App Settings > Assistant > Devices (Phone). Please note that this is a staged rollout, which might take up to a week to a full release, your patience will be appreciated.