CR2 Battery Reviews and Replacement
CR2 batteries are not common like AA or AAA, but they have mostly used in cylindrical devices like laser pointers and so like. These are non-rechargeable 3.0V lithium batteries with physical dimensions of 27mm (~1.063 inches) in height and 15.6mm (~0.59 inches) in diameter. The typical capacity of the CR2 battery is in between the 800 and 850 mAh range.
These are commonly used in devices like photo cameras, golf rangefinders, weapon-mounted lights, tactical and EDC flashlights, security devices, etc.
CR2 Battery Replacement
15270 (15266) batteries are often labeled as "rechargeable CR2" batteries. These are rechargeable lithium batteries with nominal voltages between 3.0 and 3.7 volts, depending on the exact chemistry types and built-in Battery Management System (BMS). Since they are very similar in dimensions to CR2 batteries, in some devices they can be CR2 replacement batteries.
CR2 Battery Life Cycle
The shelf life of CR2 batteries depends on the model and the usage. Typically they can last for 3+ years, with some brands having 10+ years shelf life batteries, which are highly recommended for standby devices or emergency devices (panic lights, EDC flashlights, medical equipment, etc.).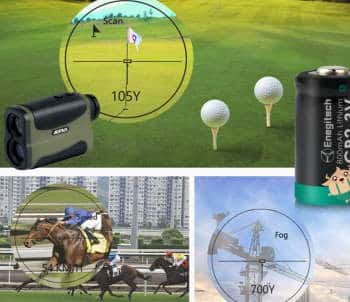 CR2 Battery
CR2 3V Lithium Battery with a nominal capacity 800mAh. Great for use in Golf Rangefinder, Laser Pointer, Baby Monitor, Flashlight, etc.
Check price on Amazon
CR2 Battery Equivalent
15270 batteries are often considered as "rechargeable CR2" batteries and we can say they are replacement equivalent for CR2. These batteries can save plenty of money if they are recharged properly. Read more about battery charges.
Conclusion for the end
CR2 batteries are popular non-rechargeable batteries. We use them in medical and military devices, but also in flashlights, photo cameras, and laser pointers.
What battery can replace a CR2? If you need to find a replacement model for the CR2 battery, try to use the "15270" Li-Ion battery instead. These are the same and voltage output. In some stores, battery model 15270 is sold as a "rechargeable CR2 battery".