Replacement 70+ and 70++ batteries you can buy for Lenovo T430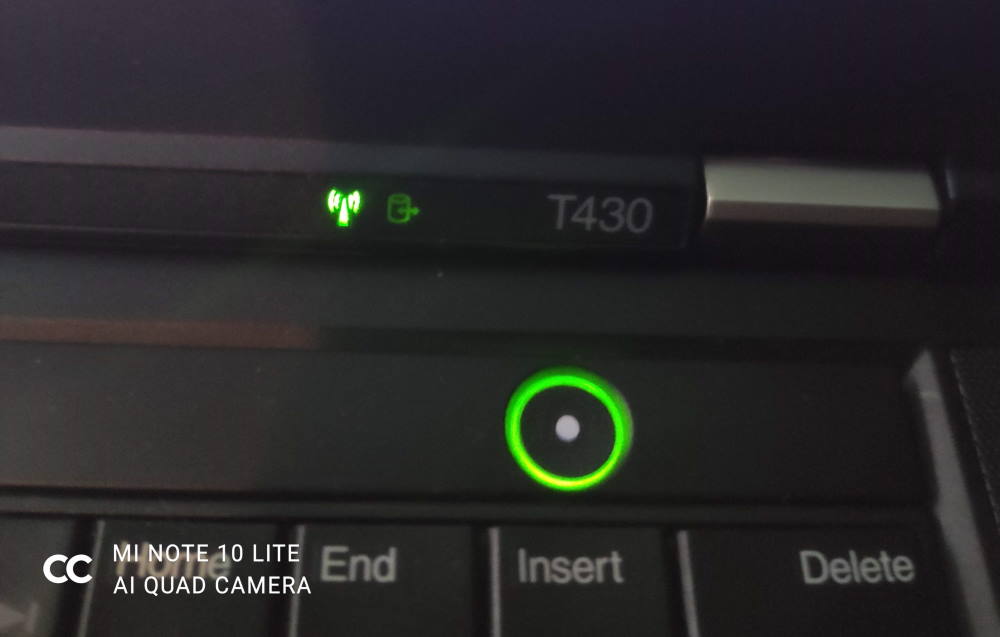 One of the most famous and most used Lenovo laptop is the T430 model. It comes with a variety of battery models, but the most used is Lenovo battery 70+ 45N1001. Lenovo T430 genuine battery comes in different sizes and capacity (6-cell, 9-cell) which are interchangeable. You can use each one.
Originally, T430 genuine battery delivers 11.1V while replacement 45N1001 70+ batteries deliver 10.8V. Some other differences will occur, which we are going to explain in the Lenovo T430 battery 45N1001 review. Keep reading and find the best replacement T430 battery for your laptop. Decide which battery works better, choose a 6-cell or 9-cell battery for IBM ThinkPad/Lenovo T430.
Lenovo T430 45N1001 replacement battery review
To replace the Lenovo T430 battery pack, first, you need to check battery designation. Check to be sure that your laptop is using a 70+ battery pack, 6-cell battery, or a bigger 9-cell model (70++). Both of these are appropriate battery models for a T430 ThinkPad.
Shareway 45N1001 6-cell battery review
Shareway 45N1001 and 42N1000 Lenovo ThinkPad T430 battery deliver 10.8V/4760mAh with a 57Wh. The Shareway brand is a well-known seller on Amazon, with a great rating for this battery model. Keep in mind this is the replacement battery, for the USA and Canada market. 6-cell battery pack comes from Japan, while the battery assembled in China.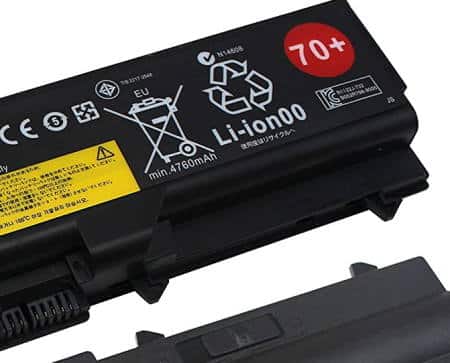 Shareway 45N1001 42N1000 replacement battery for Lenovo ThinkPad T430 T430i T530 T530i W530 W530i L430 SL430.
This battery pack fits perfectly in the: IBM/Lenovo ThinkPad T410 T410I T420I T420 T510 T520 W510 W520 W530 L430 T430 T530 W530I T430I T530I L412 L420 L430 L510 L512 L520 L530.
Battery replacement Product numbers: 42T4708 42T4714 42T4731 42T4733 42T4737 42T4753 42T4756 42T4757 42T4763 42T4764 42T4798 42T4803 42T4819 42T4848 42T4849 42T4850 42T4851 42T4852 42T4911 42T4912 51J0500 57Y4185 57Y4186 57Y4545 ASM 42T4703 ASM 42T4752 ASM 42T4756 ASM 42T4794 ASM 42T4796 FRU 42T4702 FRU 42T4751 FRU 42T4755 FRU 42T4791 FRU 42T4793 FRU 42T4795 FRU 42T4797 FRU 42T4817 FRU 42T4819 (0A36303).
ECHEER 45N1001 9-cell battery review
ECHEER 9-cell battery model is even more powerful, delivering 11.1V/7740mAh with a 94Wh. This battery replaces 45N1001 and 45N1000 genuine batteries. Designed for the Lenovo series, it fits perfectly in a place.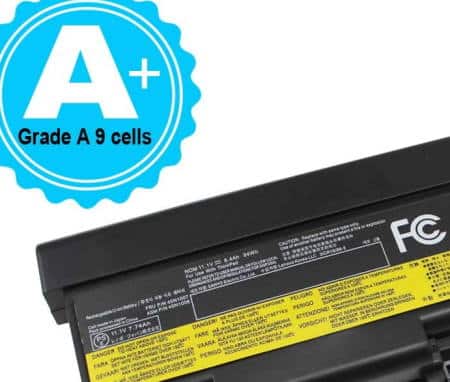 ECHEER 11.1V 8.4Ah 94Wh 9-Cell 70++ battery for Lenovo Laptop T430.
If you are looking for a replacement Lenovo battery, this brand is a good choice. Take a look at Amazon reviews and you'll find it with a good star rating. 70++ Lenovo replacement battery comes better choice if you are traveling a lot. Unlike a 70+ battery, this one has a larger capacity, and the Laptop can run more than using 70+. Just like the previous model, this battery comes with parts from Japan, and it is assembled in China.
Replacement battery for Lenovo ThinkPad model: L410 L412 L420 L421 L430 L510 L512 L520 L530 T410 T410I T420 T420I T430 T430I T510 T510I T520 T520I T530 T530I W510 W520 W530 W530I SL410 SL410k SL510 SL510K SL530 Edge 14″ Edge 15″ E40 E50 E420 E425 E520 E525 Edge 0578-47B.
Conclusion: 70+ or 70++ battery pack?
Keep in mind that T430 and similar Lenovo models have surge protection and a chip that reads data from the battery. To find and install a replacement battery, you have to find an appropriate replacement part. Some battery types are the same on a first look, but they won't behave well. If you buy the wrong battery type, you may experience some difficulties. We suggest you return that battery and to order an appropriate replacement battery type.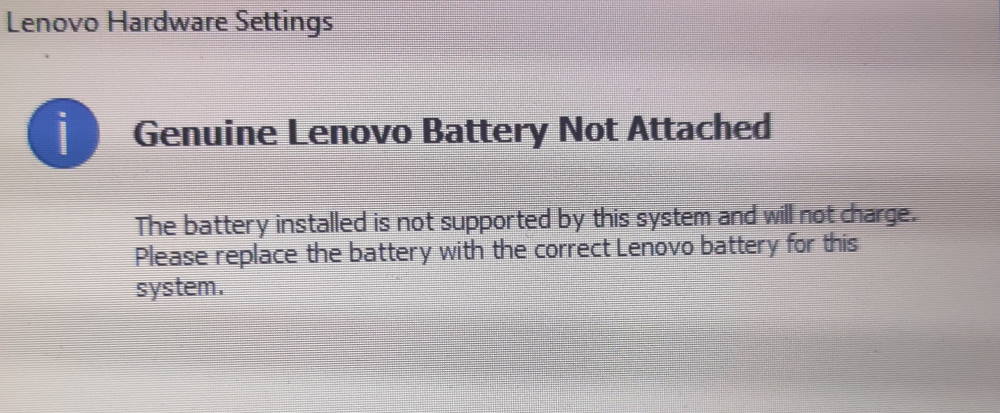 Lenovo's genuine battery pack is for sure the most durable and the quality is above all replacement brands. However, Lenovo's genuine replacement battery comes with a price. We won't say the price is high, you can see on your own and make a choice.
Looking for a CMOS battery? Check this post, to see the differences in between coin batteries.