DIY: Make a perfect dog fence in the yard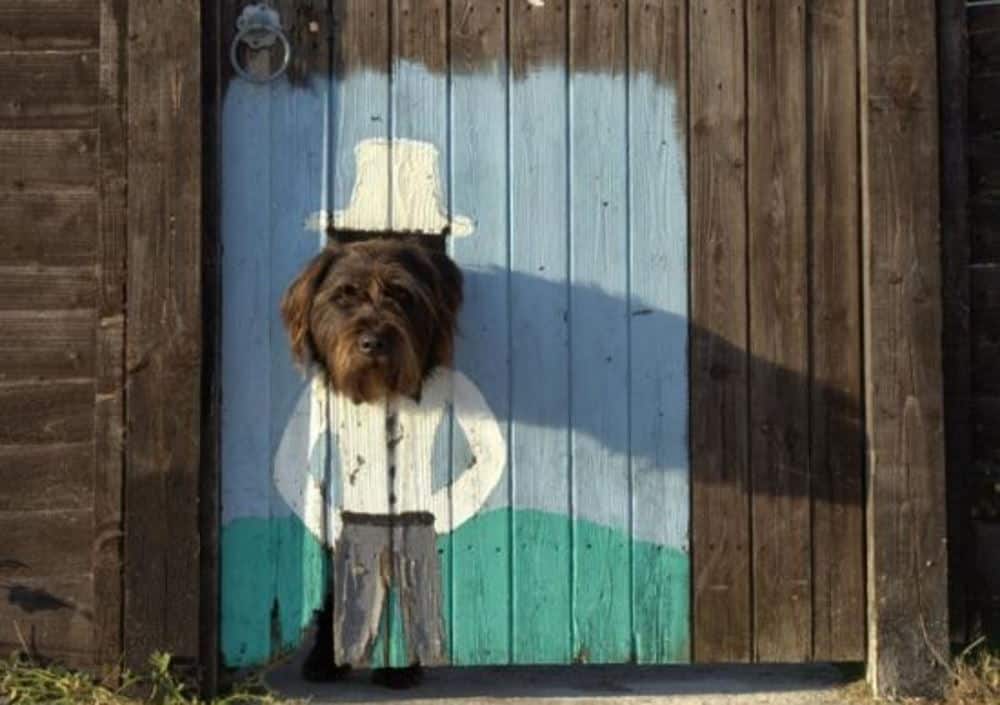 Many dog owners want to keep their dog friends safe in the yard. To do that, you'll need a proper dog fence to install. Find the best way to do it yourself. Let's find out how to make a dog fence, and how to install it.
DIY is the best way to build the fence for cheap. Keep reading and find out how to make a DIY dog fence in your yard. No matter if you are looking for a permanent fence or for a temporary solution, in this post you'll find a way to do it.
Dog fence building approach
If you decide to build it yourself, keep an eye on these tips. In this post, you can read about how to build and install a dog fence that will keep your pet from any trouble. Depending on a dog breed, and his behavior, you must consider a strategy and a dog fence type. We can't write about the whole bunch of dog fence types, but this universal approach will sustain and be a great guide for your work.
Keep in mind how important is to consider factors like digging and jumping. If you own a dog who's digging, your dog fence should be prepared against that. Not only you need a fence, but you'll also need an approach to prevent your dog from digging under the fence. If your dog is the high-flying type, consider extending the fence.
The easiest way of building a dog fence
The most affordable dog fence building material is a PVC deer block net. Not only it's cheap, but PVC is also the easiest constructing dog fence material.
PVC is a highly flexible and inexpensive constructing material for fence building. It is mostly used material for building a portable fence, which is why they are so easy to disassemble and assemble again when you need them. They are reusable and a great option for temporary usage.
The simplest way to build a dog fence is to hammer the stakes into the ground and spread the mesh while attaching it to each post. This fence is durable (resistant) and has a long life period. Just use a PVC gauge strong enough to fence in a dog.
Choose proper fence building strategy
Choosing a fence post isn't hard as you think. Just imagine your work area, and choose posts strong enough, with the durability you'll need. If you are buying a dog fence to install near the wife's garden, sure you want something to keep your dog away. Fencing near the pool is something to think about, especially in a safe way of keeping your pets away, and to make your fence decorative as much as it's possible. Don't disrupt the appearance by choosing the wrong fence type.
Choose fence building material with a thought on it's surroundings.
Bild a fence strong enough to keep your dog inside, and other animals away. Think about the fence height. For a big dog, increase the height of the fence, and if your dog likes to dig holes, make your fence hole-digging resistant.
Make the fence tense, so your dog is not able to pull it down. Think about adding a tensioner. A fence tensioner is a good option, helping you to keep the dog inside. Tensioned cable holds the fence stand up, even if someone pulls down on the fence.
Temporary fence for dogs while you are building their space
For envious dogs, watching their owner working on the sun, there are few temporary fence solutions.
A temporary metal dog fence comes in handy while you're working on a dog fence. This especially applies to the small dog bread owners. These temporary fences are easy to install and remove later on. They are easily disassembled when you don't need them anymore. This way you can take as much time as you need while you're working on a permanent dog fence build.