Lenovo Tab P11: The Most Affordable Tablet with a Snapdragon Processor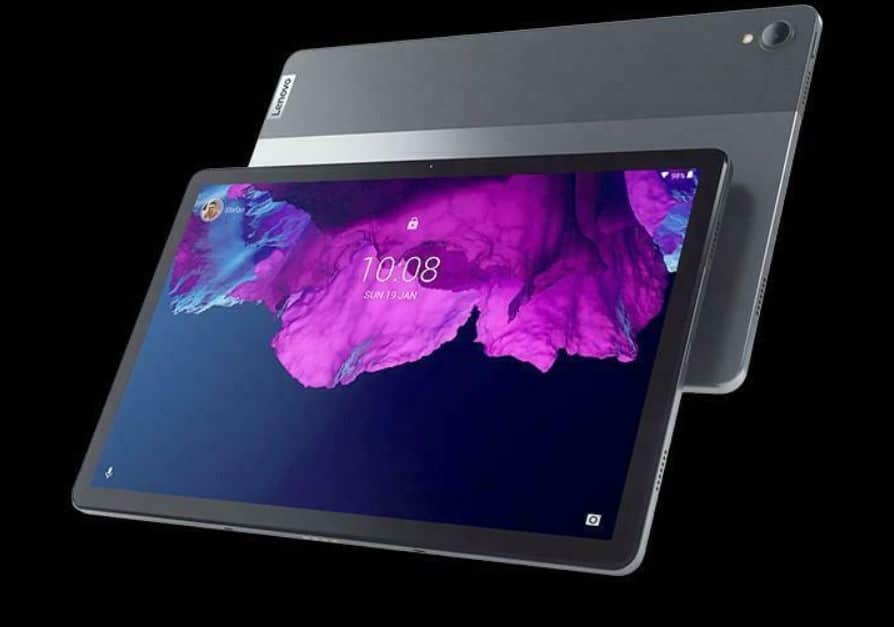 Lenovo Tab P11 is a great tablet for anyone looking for a simple device to use at home or work. It even includes a keyboard and stylus for an additional 250 €. But, well, is the tablet worth it? This is what you will learn in this Lenovo Tab P11 review.
Software and hardware
The Lenovo Tab P11 ships with only Google apps for optimum security. A handy bright bar can take screenshots or launch Bamboo for kids. If you enable work mode, Android doubles as a powerful desktop OS. It allows you to launch apps side-by-side & multitask with ease using its built-in taskbar. The experience is impressive and relatively smooth. Of course, connecting a keyboard and mouse is necessary to take advantage of this software. Whether you choose the official keyboard and mouse or connect them via Bluetooth instead, the choice is yours.
The Lenovo Tab P11 has a Qualcomm Snapdragon 662 Octa-Core processor. This is compatible with 4GB or 6GB of RAM, whichever version you pick. You can also get 64GB or 128GB of internal storage. The P11 won't provide top performance, much like any low-end tablet. However, you can still surf the web efficiently and watch YouTube videos. You can also organize two apps to be opened simultaneously on your screen.
Design & screen
The Lenovo Tab P11's quality ticks all the right boxes. The metal casing that runs around it makes it feel like a product worthy of the price tag that comes with it. The tablet's weight (490g) and thickness (7.5mm) are not its best features, but I'm sure they're satisfactory given the size of the screen (11″). It has a microSD card slot and a USB C 2.0 port to connect external accessories but no VGA support for monitors.
A fingerprint reader is missing. But you can unlock it with a webcam, which is not as safe as the Pro because an additional sensor is missing. The selfie camera is 8MP and can take decent photos already. The screen of the tablet is 11 inches. It's bigger than most other tablets in its price range at 10 inches diagonally. The screen is an LCD with a fully laminated screen and 2000×1200 pixels. Lenovo's P11 tablet is a good choice for a TV or a Netflix partner because it can finally stream this service in HD quality.
Previously, streaming services on Lenovo devices could not stream in high quality. It has a total of four speakers, two on each short side. The sound quality is good for the price, and it's good that the sound comes from both sides.
Lenovo Tab P11 accessorise
With the Lenovo Precision Pen 2, you can get a pressure-sensitive pen that also works with other products that support 4096 pressure levels. Thanks to the metal casing, the pen feels very high quality. There are two buttons on the sides and a USB C port on the top, which you can use to charge the stun.
Another optional accessory is a keyboard cover. Unlike Bluetooth keyboards, this case does not have to be charged separately because of the additional connection on the tablet. The keyboard cover consists of a back with a built-in folding stand magnetically attached to the tablet. You can also use the stand separately from the keyboard.