5G Development in 2020 and Beyond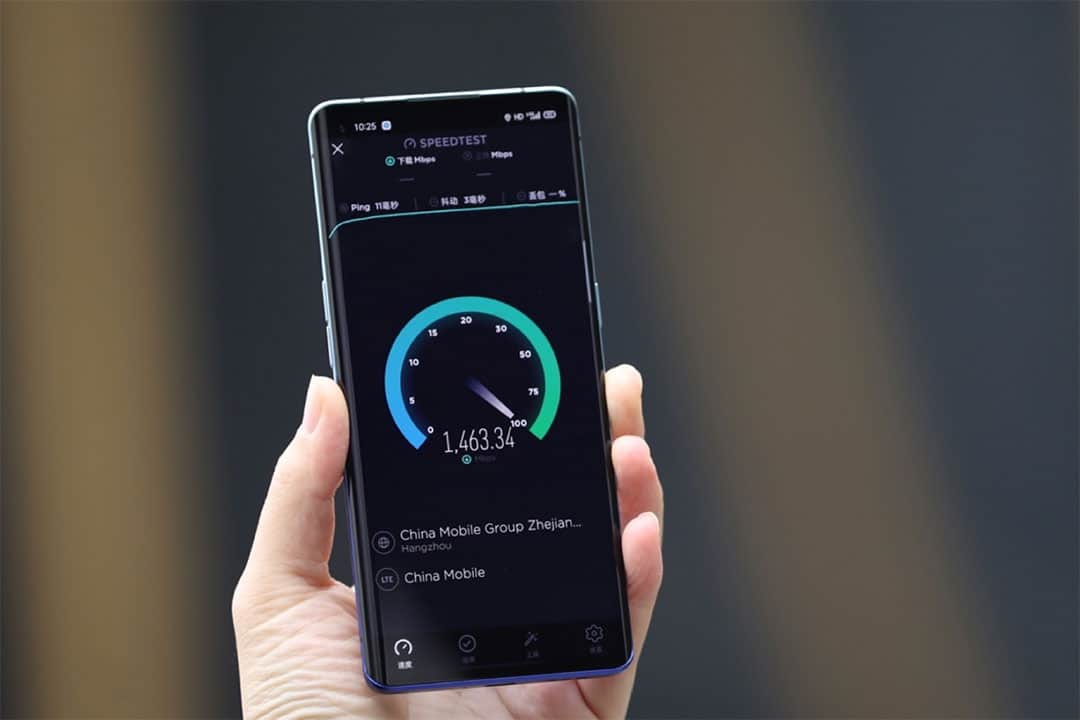 5G technology is about to rapidly expand in 2020, with a greatly enhanced understanding of its capabilities and many new 5G products underway. The technological world in which we live is nearing a massive shift, where we will continually strive toward a lifestyle of "Intelligent Connectivity," and design and personalize our ideal human experience.
Improved Implementation of 5G Network Bands
There are low, mid, and high frequency 5G bands which may serve different purposes for mobile carriers in order to create the most comprehensive coverage. Low band covers the greatest distances at slower speeds, while high band covers a short distance but at ultra-fast speeds, and mid band is in the middle of both the distance and speed spectrums.
Some carriers may choose to prioritize mid and high band 5G entirely in order to create the speediest connection possible in more populated areas. Other carriers may opt to provide a low band coverage across the country as a basis of stable 5G coverage and dedicate mid and high band coverage to densely populated metropolitan and urban environments.
We can expect that with the improved implementation of 5G network bands, use of 5G devices will become more accessible and commonplace – leading us toward a more interconnected 5G world.
More 5G Smartphones Available at Affordable Prices
At the annual Qualcomm Snapdragon Tech Summit in December 2019, it was announced that OPPO will launch its flagship 5G smartphone powered by the Qualcomm® Snapdragon™ 865 in the first quarter of 2020.
Following December's launch of the all-new Reno3 Pro, which is equipped with the Snapdragon 765G, OPPO 5G smartphones will also be available, powered by the Snapdragon 865 mobile platform.
"OPPO plans to roll out many more 5G products in the future, driving the large-scale adoption of 5G around the world." -Allen Wu, OPPO Vice President and President of Global Sales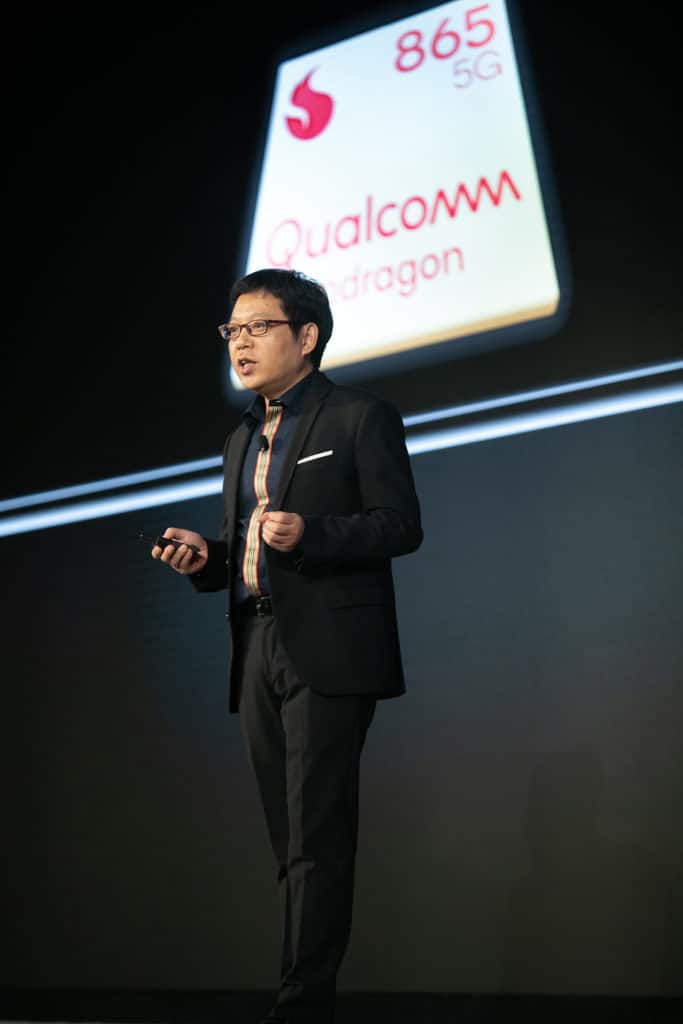 5G Smart Cities and Intelligent Connectivity
Smart Cities and Intelligent Connectivity are looking to be massively benefitted by the expansion of 5G, to create what OPPO believes will be a truly revolutionary user experience.
Some 5G cities have already begun development and are being projected to vastly improve internet connectivity, latency, and speeds in urban areas. Machines will be interconnected by 5G networks in order to support Massive Machine Type Communications, or MMTC – which enables machines to communicate with one another on a large scale and function efficiently as a system.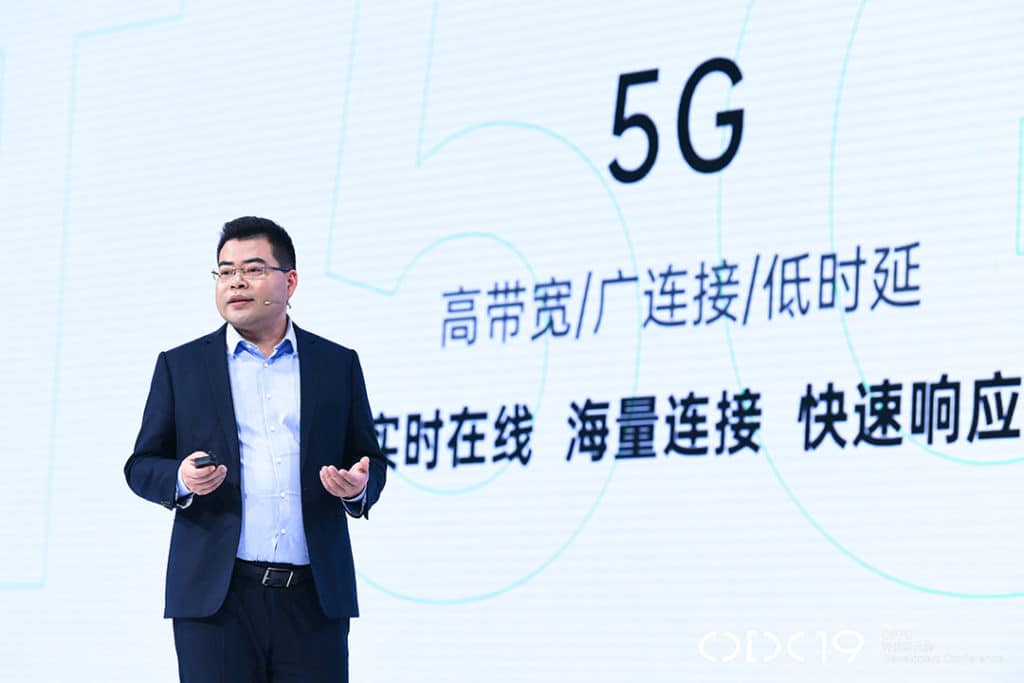 "We aim to create a people-oriented, multi-device, cross-scenario smart lifestyle service in four major areas – personal, home, offices, and travel – focusing strongly on interactive and experiential products. Meanwhile, we will continue to expand our interconnectivity capacity, building a service network to make a new and exciting user experience." -Bobee Liu, OPPO Vice President and President of Intelligent Mobile Devices
This is just the tip of the iceberg as far as 5G and OPPO smart devices in 2020. You can learn more about OPPO plans for an expanding 5G ecosystem at OPPO INNO DAY 2019 recap below.

XIAOMI ANNOUNCES THE TOP-NOTCH MI TV LUX 65″ OLED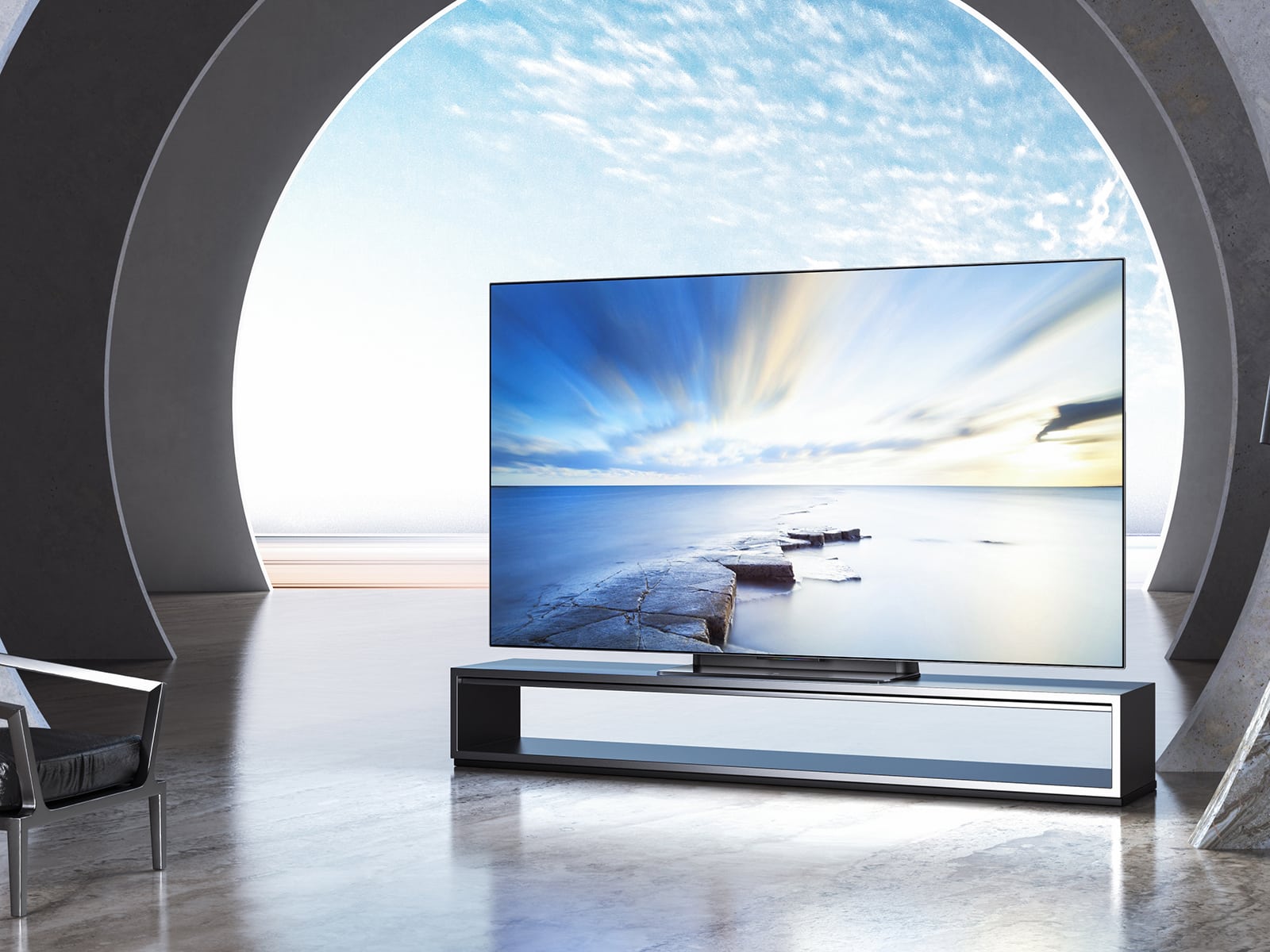 Today, global technology leader Xiaomi officially debuted its first-ever premium TV model – Mi TV Lux 65″ OLED – in Mainland China. It boasts a 65'' OLED display, a 98.3% P3 color spectrum, Delta E<1.5 color accuracy, AI Master Smart Engine, and Dolby Vision support. Mi TV Lux 65″ OLED is built to exceed expectations and takes visual quality to the next level.
This ground-breaking device also features a stunning audio performance with 9 speaker units with a combined output of 65W, 3D Spatial Sound System, and Dolby Atmos support. It doubles up as a powerful gaming display, thanks to the Auto Low Latency Mode (ALLM), a Variable Refresh Rate from 40Hz to 120Hz, and HDMI 2.1 standard output.
Xiaomi's first flagship TV – OLED display offers a Delta E as low as 1.5 for accurate colors
As Xiaomi's first ultra high-end TV, Mi TV Lux 65″ OLED features the latest OLED technology. With 8.29 million individually controlled sub-pixels, the device offers superb high contrast and achieves a black level of close to 0-nit in dark scenes. This ensures an outstanding dark room performance and magnificent viewing quality.
Mi TV Lux 65″ OLED also offers professional-grade color reproduction by covering 98.5% P3 color gamut. With an OLED display, it supports true 10-bit color depth display and can accurately reproduce a wide range of 1.07 billion different colors. Along with a Delta E as low as 1.5, Mi TV Lux 65″ OLED retains and brings out true-to-life color pictures.
Spot every detail with AI Master automatic picture quality adjustment and Dynamic HDR
Mi TV Lux 65″ OLED's AI Master deep learning engine combines both the essence of human wisdom and creativity. Powered by an MPU 9650 intelligent processor, it automatically adjusts picture quality through Xiaomi's AI Master for Picture technology. This dedicated technology currently supports 20+ image quality algorithms and intelligently optimizes five major content types.
Thanks to the OLED panel and numerous technical advances powered by the new MTK chip, Mi TV Lux 65″ OLED is able to access Dolby Vision HDR imaging technology, HDR10+, HDR10, and HLG. Dolby Vision revolutionizes the TV experience with incredible brightness, contrast, color, and detail backed by the astoundingly vivid image quality. Dynamic HDR not only enhances TVs HDR capabilities but also ensures that Mi TV Lux 65″ OLED can perfectly display all sorts of HDR10+ video content shot on a mobile phone. It also guarantees that every moment of a video is displayed at its ideal values for depth, detail, brightness, contrast, and wider color gamuts.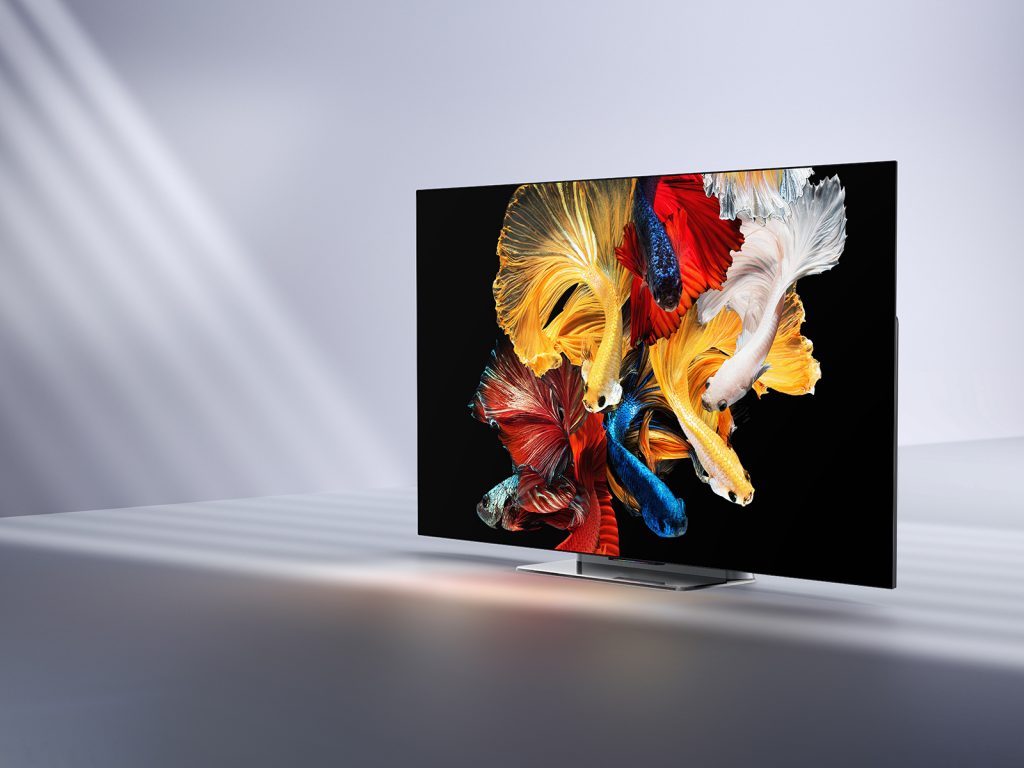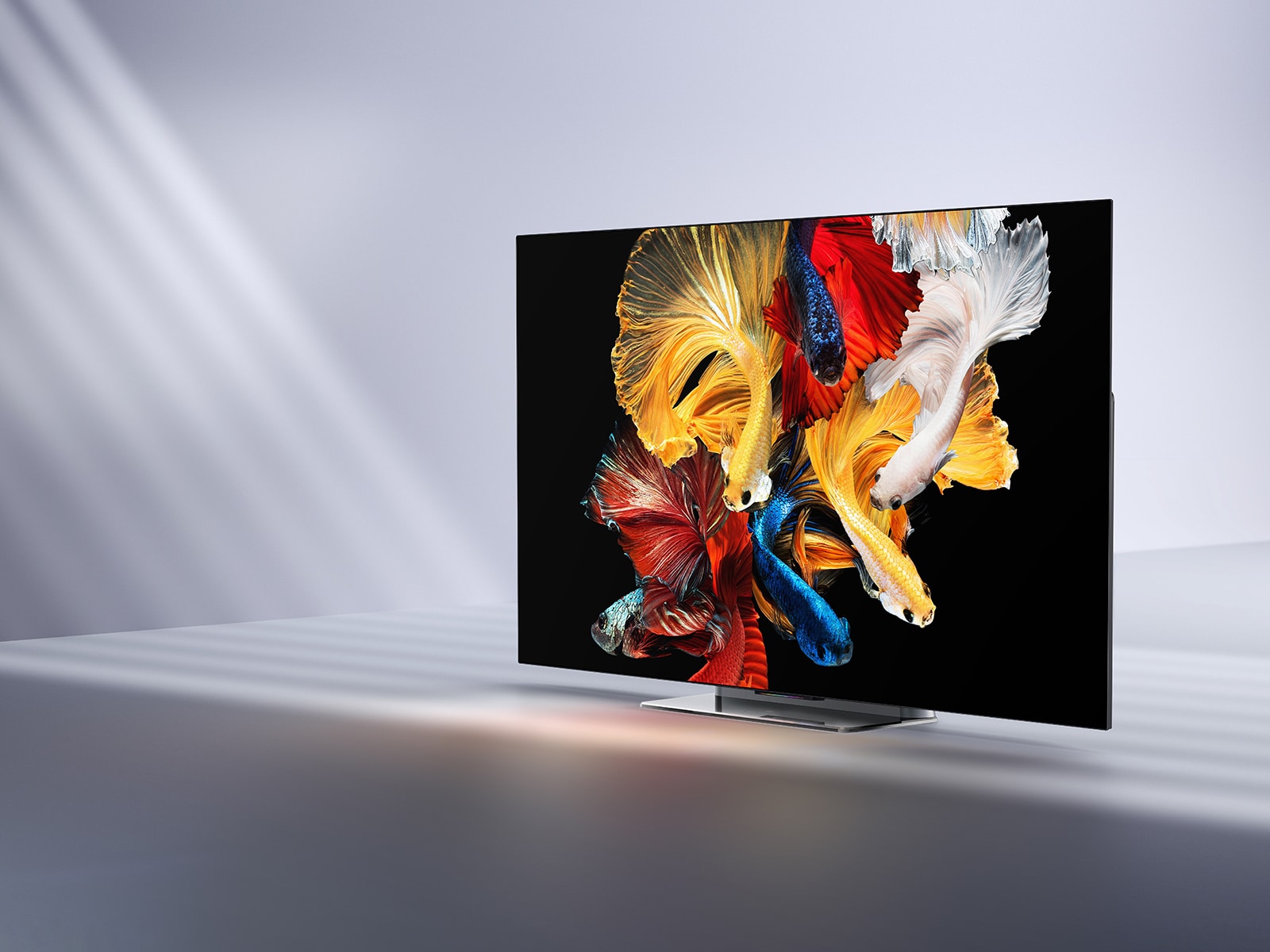 Feast your eyes with 120Hz refresh rate, MEMC, and low blue light protection
Xiaomi's vision for next-gen premium TV is to ensure an ultra-smooth viewing experience for every use scenario. This means stutter-free and low latency image quality no matter if it's for watching movies, dramas, or sports shows. With 120Hz high refresh rates, 1ms (GtG) response time, and MEMC technology, the Mi TV Lux 65″ OLED can present highly dynamic motion pictures in stunning clarity. This ground-breaking offering is reinforced with image enhancement technology that can optimize the visual quality from pixel level, enriching low-resolution video content with great detail.
To achieve low blue light emission, the 65'' OLED display adopts an anti-blue light material that emits non-harmful light within the wavelength of 460-480mm. The OLED panel also comes in the right brightness that ensures flicker-free and comfortable viewing even for families with kids.
Deeply immersive audio experience with 9-unit 65W speakers and Dolby Atmos
Aside from top-notch display and image quality, Mi TV Lux 65″ OLED comes with an immersive 3D sound system for a premium quality audio experience, featuring nine speaker units with a total output of 65W. This includes two sets of 12.5W full-frequency bottom-firing main speakers located on the back of the device (each set with one tweeter and one woofer), two dome surround sound speakers at the top that replicate sounds coming from above, along with a 20W subwoofer speaker with 1.9L sound chamber, and two passive radiators. Mi TV Lux 65" OLED is able to create an immersive sound field that allows users to indulge in a 3D panoramic audio experience with sounds coming from all directions.
Mi TV Lux 65" OLED supports eARC (Enhanced Audio Return Channel) and 32-channel PCM for high-bit rate 3D surround sound signals directly to other speakers via HDMI. With AI Master for Audio sound enhancement technology, the TV can identify content and adjust audio settings automatically between 5 modes: movie, music, news, sports, and others to best suit the scenario. Combined with the capabilities of Dolby Atmos, it offers a truly astonishing audio experience at home.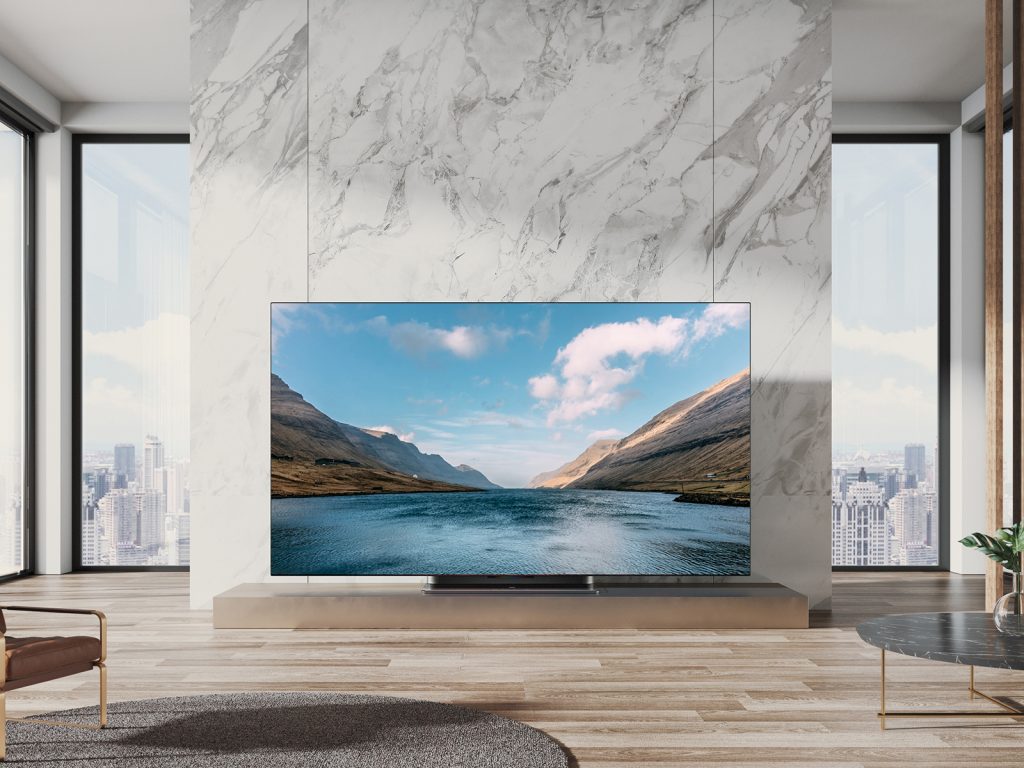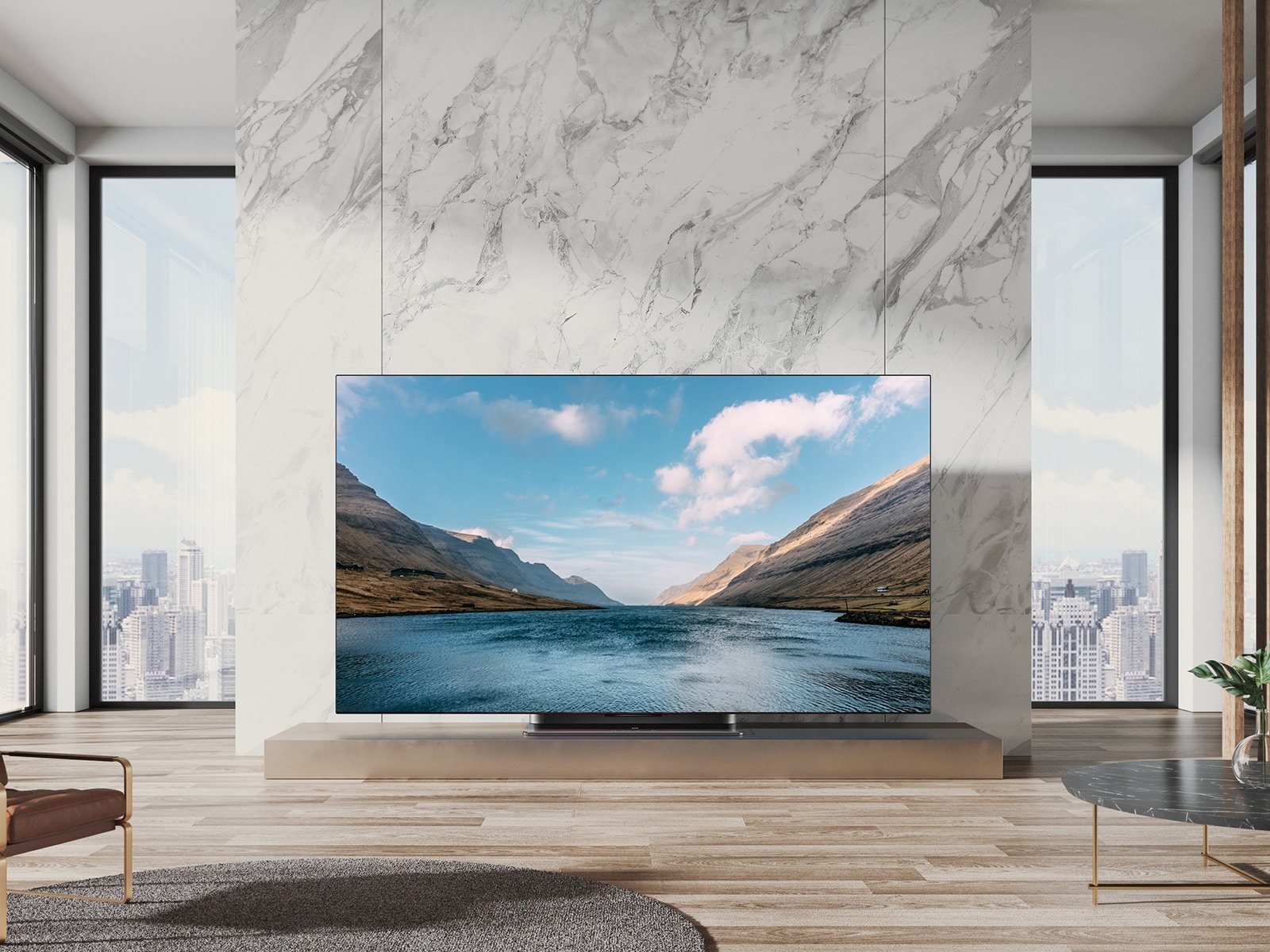 Enjoy the audiovisual experience you deserve with premium configurations
Thanks to the flagship MPU 9650 chip, the TV promises breakthrough audio and video quality, which is critically important for console gamers – one of the core user groups of high-end TVs. Mi TV Lux 65″ OLED's new series of OLED panels not only support the common HDR10 format of games, but is also equipped with the latest generation HDMI 2.1 standard protocol interface that supports Auto Low Latency Mode (ALLM) and Variable Refresh Rate (VRR). The 4K 120Hz screen output is not only great at coping with the current mainstream game consoles, but is built to support upcoming next-generation consoles.
Mi TV Lux 65″ OLED aims to become a large-screen smart hub in the user's home. The in-box NFC Bluetooth remote allows users to simply place their smartphone near the remote to project video content, as well as easily control the TV or other smart home devices using voice commands. It also comes with a built-in XiaoAi AI Assistant 3.0 which boasts a brand-new UI interface, newly added male assistant voice options, and the continuous dialogue function.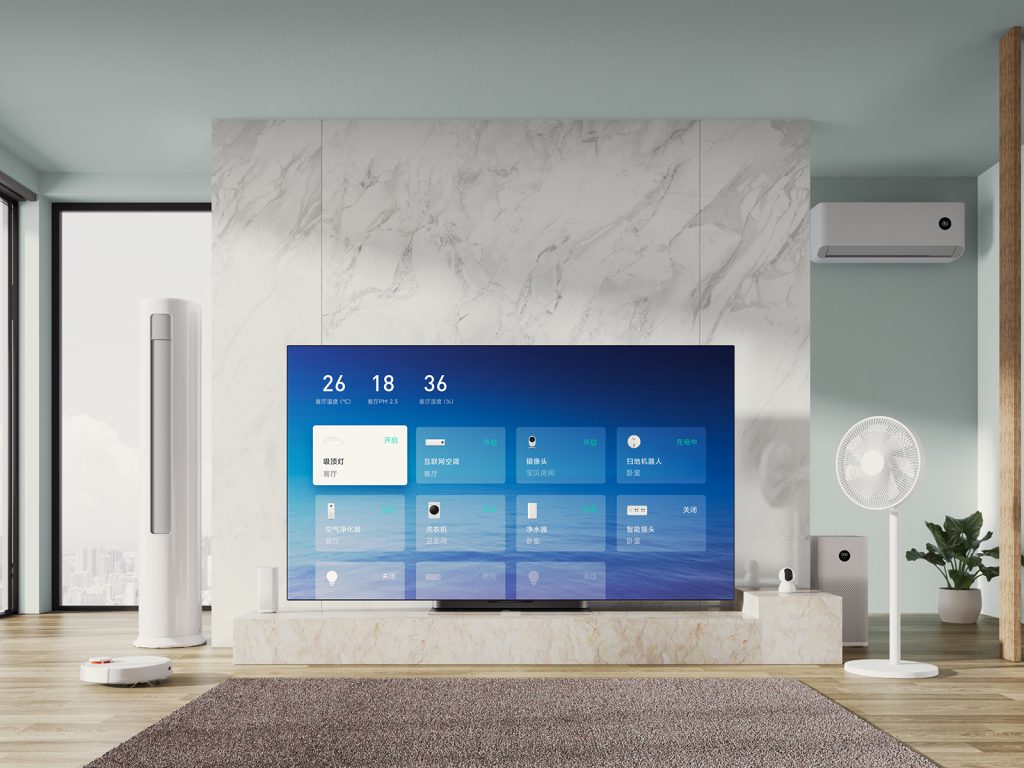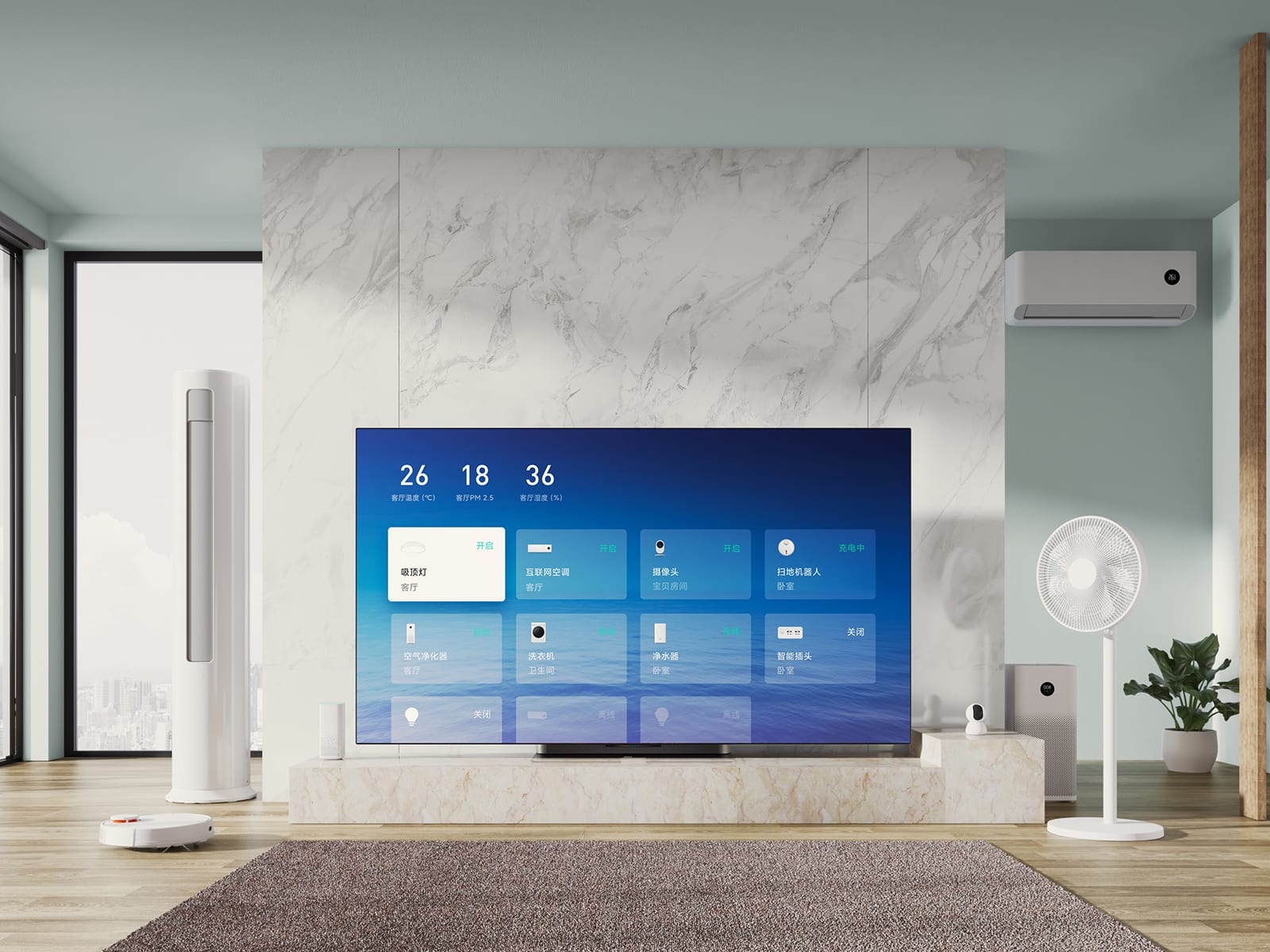 Mi TV Lux 65″ OLED boasts a four-sided bezel-less full-screen design with a 98.8% screen to body ratio, creating the ultimate borderless experience. It also adopts a premium glass stand and a colorful notification light at the bottom of the device, while supporting Always-On display on its OLED panel that can incorporate smart widgets like clock, weather, personal signature, or even display the status of their smart home devices.
Priced at RMB 12,999, Mi TV Lux 65″ OLED will be available for purchase on Xiaomi official channel in Mainland China starting from July 3rd.
What type of linear motion products are in use?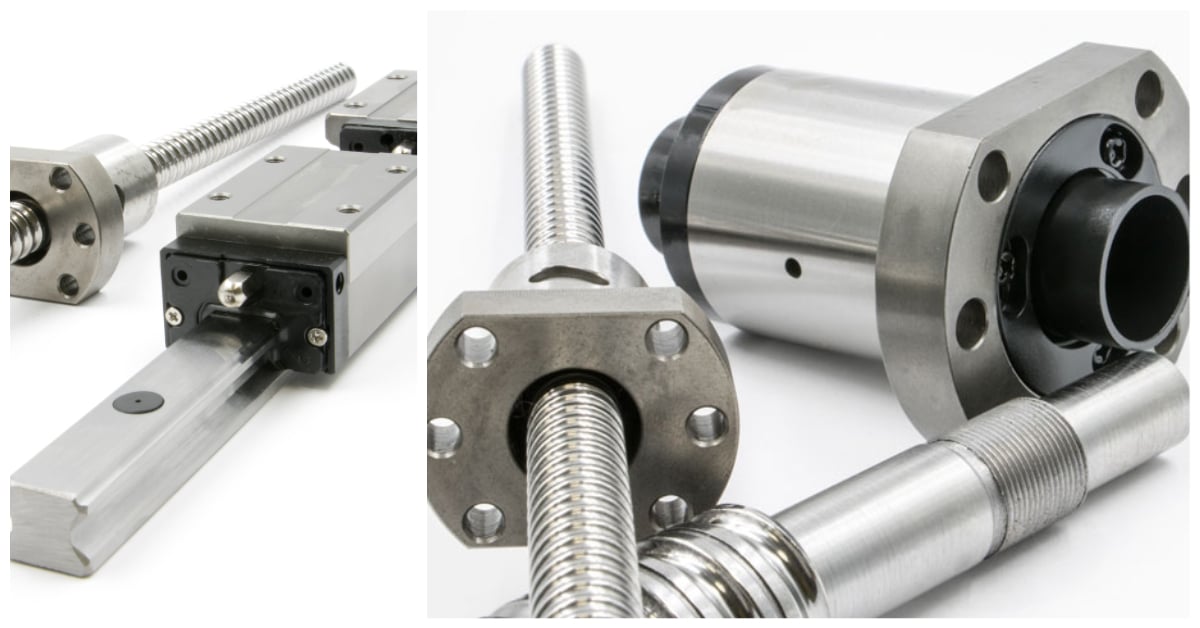 There is a variety of different linear motion products. All of them have in common that they move something from one place to another in one direction along a straight line. They can be used in different applications where the bearing with a rolling element as a ball or roller is needed. Bearings are usually moving with the help of screws, racks, belts, or manually.
In the specialized online store Tuli shop at the web address https://www.tuli-shop.com/linear-motion-products you can find a variety of high-quality linear motion products, such as ball bushings and shafts, profiled guide rails, ball or trapezoidal screws and nuts, rotary actuators, hepcomotion ring guides and track systems, telescopic slide rails, roller rails or blocks, and much more. These products are designed for CNC machines, 3D printers, and other applications.
What to consider when choosing linear motion products
There are many factors to consider when choosing the suitable linear motion products, especially when a particular product can be made from different materials and comes in different shapes and sizes that must fit the application in use. Experts are taking into account the load capacity, precision, and support arrangements, such as telescopic, end supported, or fully supported products.
When choosing the most suitable product, it is also important to consider the friction measurements, corrosion resistance, and the environment where the product will be used. The size and scale characteristics are also something to consider, as elements are designed for compact use or heavy-duty systems.
Linear motion products – bushings and shafts
Bushings and shafts are connected. Ball bushing rides on a precision shaft and provides an excellent load-carrying capacity with very low friction. When choosing bushings, it is important to consider the load capacity, where the load orientation and optimum bearing depend on whether the bushing is an open or closed type. Another important factor is the number of tracks. There are economy and standard bushings, open type bushings, and flanged bearings.
Shafts are an important part of linear motion products, as they support the bushings. Shafts come in different specifications, such as length, weight, height, width, and tolerance or precision. The hardness of shafts varies, but mostly they are hardened or coated to improve durability and corrosion resistance. Mostly they are made from alloy or stainless steel. They have radial or axial holes for mounting and might also have chamfered or stepped ends.
Linear motion products – ball and trapezoidal screws and nuts
Among linear motion products are also precision rolled ball screws and nuts that are mostly used for CNC operations and other automation applications. They are available in different sizes and end supports for horizontal or vertical mounting. It is also important to consider the bearing housings with ball bearings that support the fixed or floated side of a ball screw.
Among high-quality linear motion products in the online store Tuli shop, there are also precision rolled trapezoidal screws and nuts that are available in different materials, such as stainless steel, plastics, bronze, and steel. Trapezoidal nuts are also available in different accuracy classes and shapes, such as square, a hexagonal, standard cylindrical shape, or cylindrical shape with a flange.
Samsung Electronics Debuts Industry-Leading 8TB Consumer SSD, the 870 QVO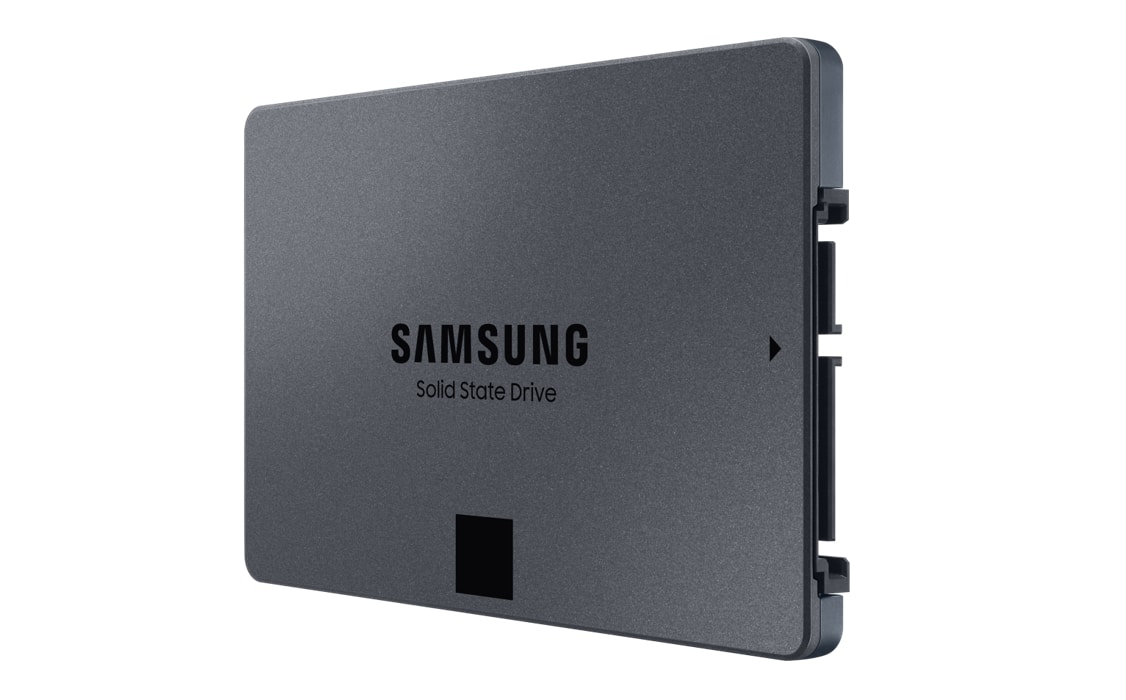 Samsung Electronics today introduced its second-generation quad-level cell (QLC) flash drive, the 870 QVO SATA SSD, that is setting a new standard for high-capacity consumer storage. Featuring an industry-leading capacity of up to eight terabytes (TB), the new SSD delivers an uncompromising mix of speed, storage capacity and reliability for mainstream and professional PC users.
In the past, consumers have had to choose between SSDs – which provide superior performance – and HDDs, which traditionally offer greater capacity. Samsung's 870 QVO SSD, however, is able to reliably offer the best of both worlds, making it an optimal choice for mainstream PC users who prioritize performance and value, as well as for professional users who require high levels of capacity.
"Following the launch of Samsung's first consumer QLC drive – the 860 QVO – in 2018, we are releasing our second-generation QVO SSD which offers doubled capacity of 8TB as well as enhanced performance and reliability," said Dr. Mike Mang, vice president of the Memory Brand Product Biz Team at Samsung Electronics. "The new 870 QVO will allow more consumers to enjoy the performance benefits of an SSD at HDD-like capacities."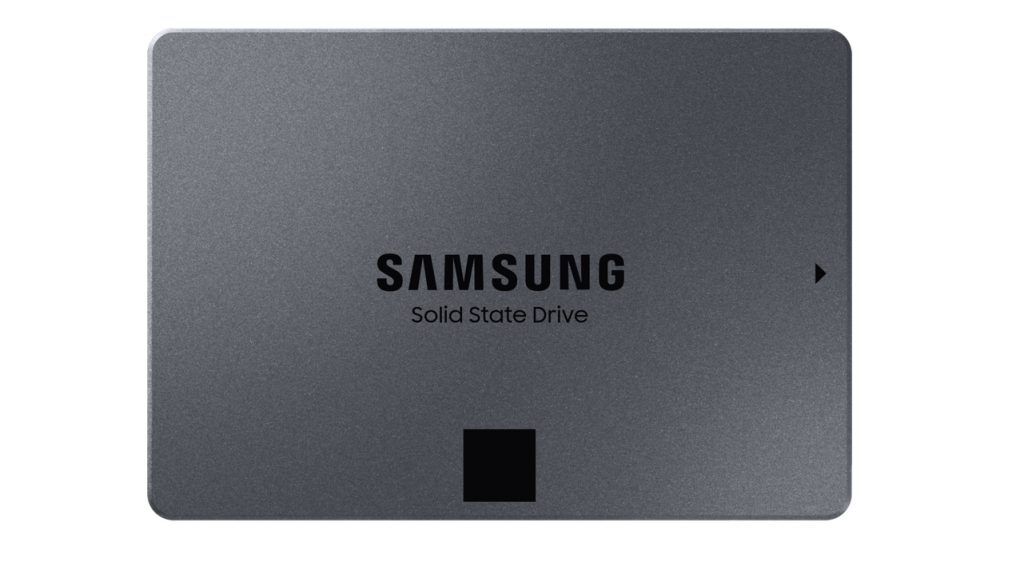 The 870 QVO offers best-in-class sequential read and write speeds of up to 560 MB/s and 530 MB/s respectively, with the drive's Intelligent TurboWrite technology allowing it to maintain peak performance levels using a large variable SLC buffer. The 870 QVO also delivers a 13% improvement in random read speed compared to the 860 QVO, making it ideally suited for everyday computing needs such as multitasking, gaming and web browsing. The renewed Data Migration and Magician 6 softwares provide a host of improved and added features, enabling users to upgrade, manage and optimize their SSDs with greater ease.
In addition to the industry-leading capacity and performance, the 870 QVO provides an exceptional endurance rating of up to 2,880 terabytes written (TBW), or a three-year limited warranty.
The 870 QVO comes in 1TB, 2TB, 4TB and 8TB models, and will be available from June 30, 2020 with a manufacturer's suggested retail price starting at $129.99 for the 1TB model. To find out more, please visit samsung.com/ssd or samsungssd.com.
Key Specifications:
Category
Samsung 870 QVO
Interface
SATA 6 Gbps
Form Factor
2.5-inch
Storage Memory
Samsung V-NAND 4-bit MLC (QLC)
Controller
Samsung MKX Controller
DRAM
8GB LPDDR4 (8TB)
4GB LPDDR4 (4TB)
2GB LPDDR4 (2TB)
1GB LPDDR4 (1TB)
Capacity
8TB, 4TB, 2TB, 1TB
Sequential Read/Write Speed
Up to 560/530 MB/s
Random Read/Write Speed
Up to 98K/88K IOPS
Management Software
Samsung Magician
Total Bytes Written
2,880TB (8TB)
1,440TB (4TB)
720TB (2TB)
360TB (1TB)
Warranty
Three-year limited warranty