5G Development in 2020 and Beyond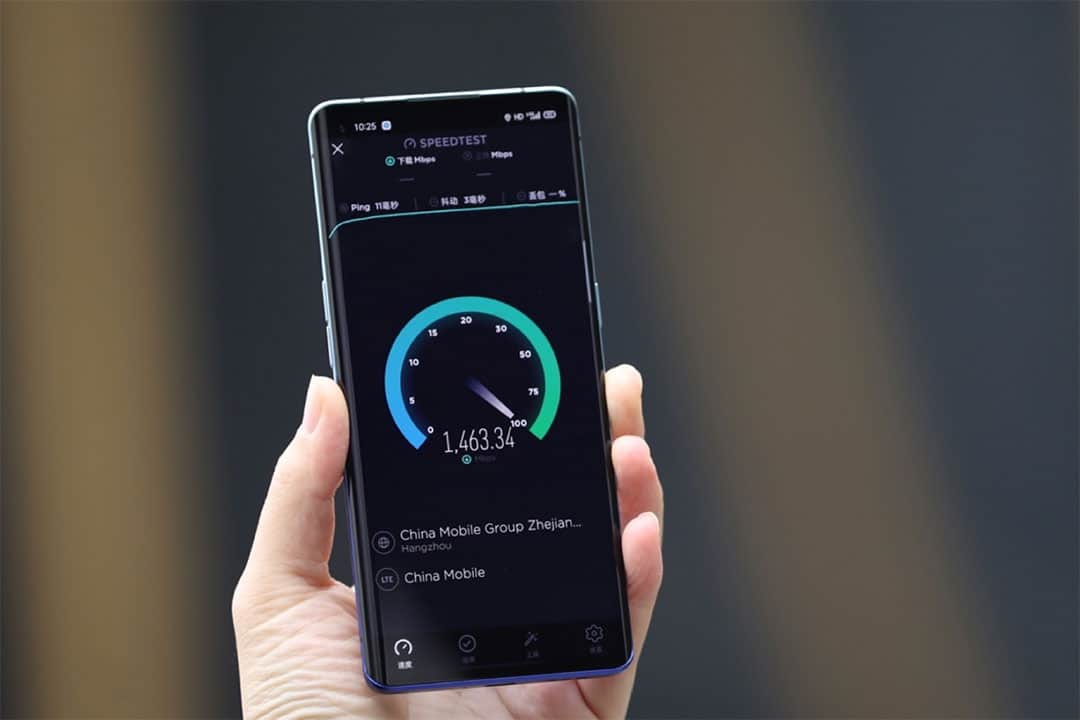 5G technology is about to rapidly expand in 2020, with a greatly enhanced understanding of its capabilities and many new 5G products underway. The technological world in which we live is nearing a massive shift, where we will continually strive toward a lifestyle of "Intelligent Connectivity," and design and personalize our ideal human experience.
Improved Implementation of 5G Network Bands
There are low, mid, and high frequency 5G bands which may serve different purposes for mobile carriers in order to create the most comprehensive coverage. Low band covers the greatest distances at slower speeds, while high band covers a short distance but at ultra-fast speeds, and mid band is in the middle of both the distance and speed spectrums.
Some carriers may choose to prioritize mid and high band 5G entirely in order to create the speediest connection possible in more populated areas. Other carriers may opt to provide a low band coverage across the country as a basis of stable 5G coverage and dedicate mid and high band coverage to densely populated metropolitan and urban environments.
We can expect that with the improved implementation of 5G network bands, use of 5G devices will become more accessible and commonplace – leading us toward a more interconnected 5G world.
More 5G Smartphones Available at Affordable Prices
At the annual Qualcomm Snapdragon Tech Summit in December 2019, it was announced that OPPO will launch its flagship 5G smartphone powered by the Qualcomm® Snapdragon™ 865 in the first quarter of 2020.
Following December's launch of the all-new Reno3 Pro, which is equipped with the Snapdragon 765G, OPPO 5G smartphones will also be available, powered by the Snapdragon 865 mobile platform.
"OPPO plans to roll out many more 5G products in the future, driving the large-scale adoption of 5G around the world." -Allen Wu, OPPO Vice President and President of Global Sales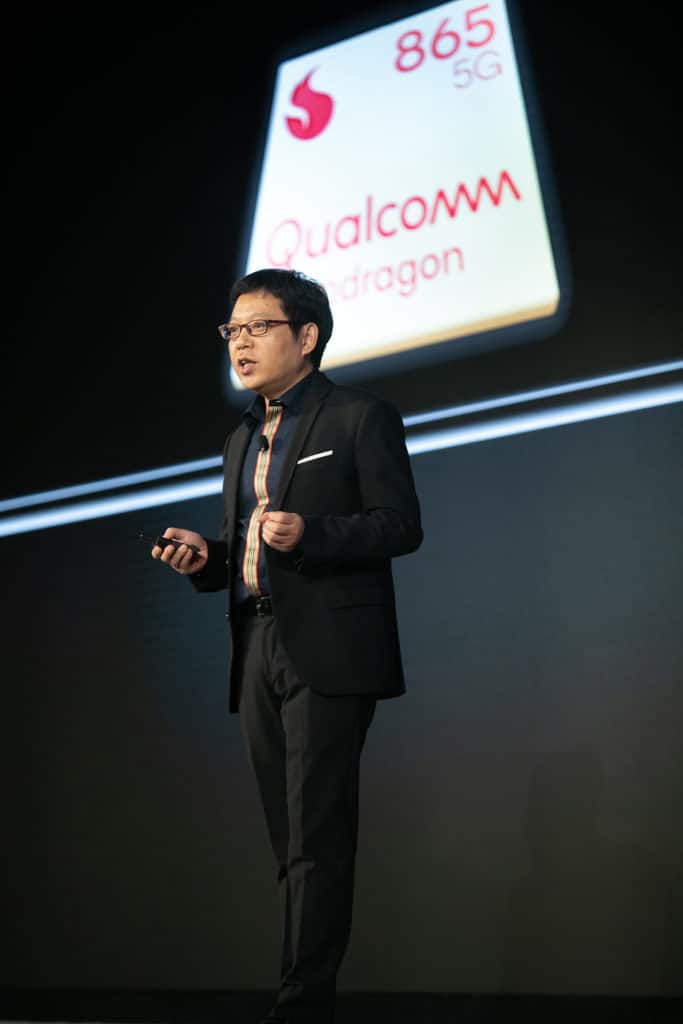 5G Smart Cities and Intelligent Connectivity
Smart Cities and Intelligent Connectivity are looking to be massively benefitted by the expansion of 5G, to create what OPPO believes will be a truly revolutionary user experience.
Some 5G cities have already begun development and are being projected to vastly improve internet connectivity, latency, and speeds in urban areas. Machines will be interconnected by 5G networks in order to support Massive Machine Type Communications, or MMTC – which enables machines to communicate with one another on a large scale and function efficiently as a system.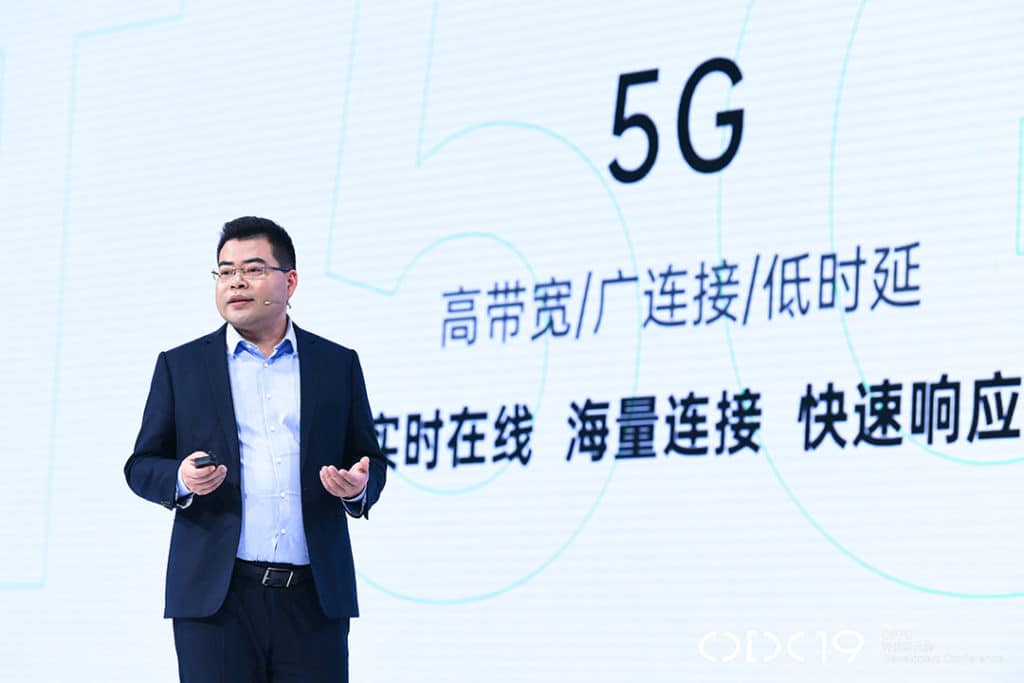 "We aim to create a people-oriented, multi-device, cross-scenario smart lifestyle service in four major areas – personal, home, offices, and travel – focusing strongly on interactive and experiential products. Meanwhile, we will continue to expand our interconnectivity capacity, building a service network to make a new and exciting user experience." -Bobee Liu, OPPO Vice President and President of Intelligent Mobile Devices
This is just the tip of the iceberg as far as 5G and OPPO smart devices in 2020. You can learn more about OPPO plans for an expanding 5G ecosystem at OPPO INNO DAY 2019 recap below.

Tips to Choose Suitable Washing Machine in Your Home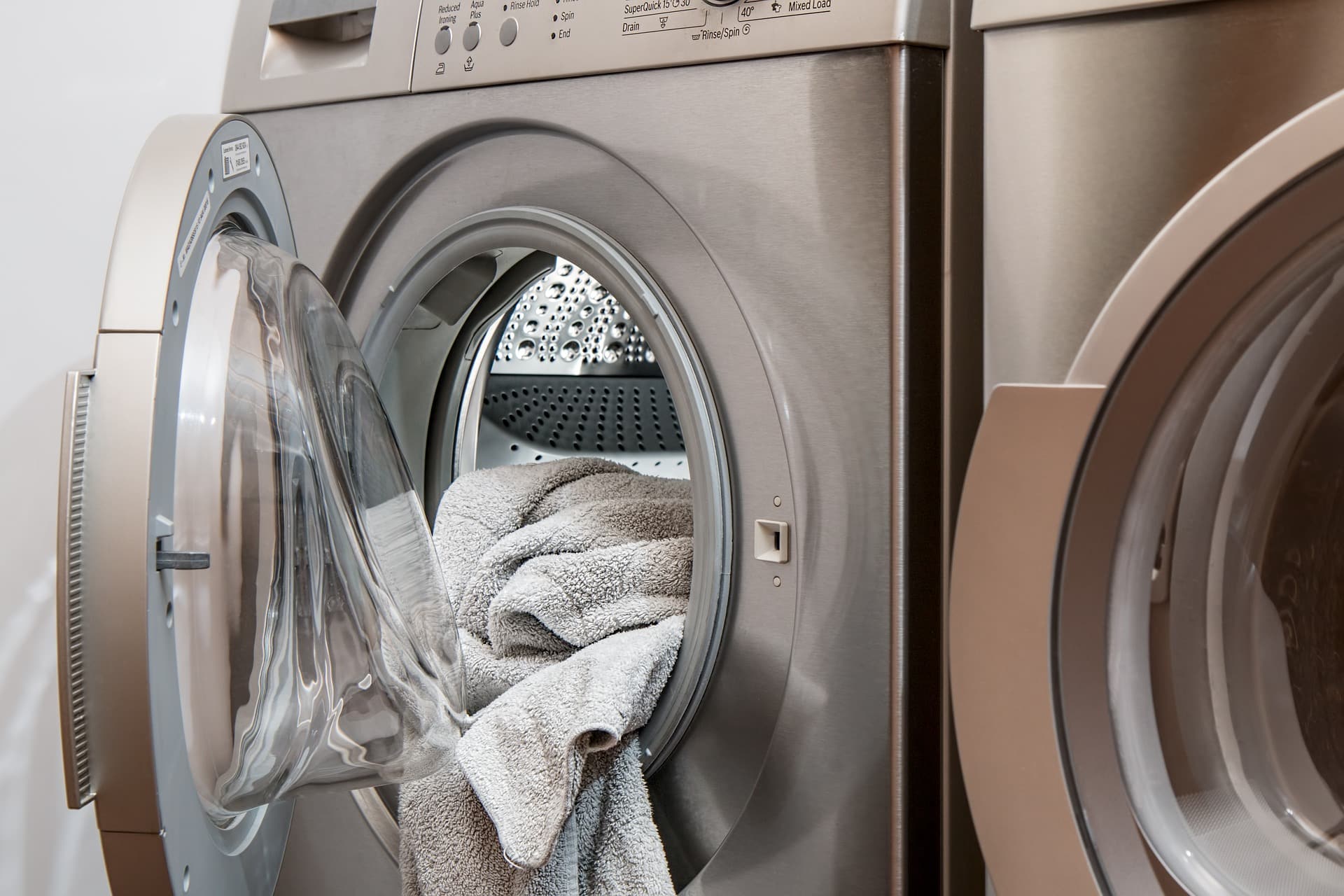 Selecting the cheap washing machine for your needs can be a bit challenging. With a lot of brands and types of washing machines available out there, the selection process even becomes tougher. There are a few things you should put into consideration to buy the best product. The following page will show you simple tips to help you find the most suitable washing machine for your needs.
Capacity
Most of the time, washing machine products available in the market come with 5 kg to 18 kg of capacity. If you run a big household and regularly wash bulky items such as bedding, a washing machine with a large capacity will be the rightest option to take. However, a machine with half-full capacity (about 3.5kg on average) will be suitable for most households. One of the easiest ways to determine the capacity of a washing machine you need is by calculating how much you wash in a regular load. It can be done by using the scales of your bathroom.
Cycle Time, Noise, and Drying Time Needed
The next thing you should put into consideration when choosing the best washing machine for your household needs is the cycle time. If you want to have a machine with faster cycle time, the top loaders are the rightest option. However, this type of washing machine will need more water than the front loaders. As for the drying time, the front loader washing machine can provide faster performance. This is because the front loaders come with a higher spin speed that can allow them to extract more water. In this way, the drying time needed is relatively shorter. Due to the faster spin speed, the front loaders usually come with a higher pitch and louder noise.
Room Space
When looking for a washing machine, you also need to consider the space of the room where you want to place the device. Make sure you take into account the space you will need to open the lid or the door, move around with a full basket of dirty laundry, unload or load the machine, and open or close the door of the laundry space. This is also important for you to consider access to the electricity needed to operate the washing machine. If you don't have much free space to store the washing machine, the front loaders can be the perfect option to take. This type of washing machine will allow you to wall-mount or stack the dryer above the device. They also come with a design that can easily fit in the cabinet space of a standard kitchen.
Easy to Operate
Make sure that the device you choose is handy and easy to use. In this way, you can save more time in doing the chores. When comparing models, you see in the market, make sure to compare the following things:
Does it have features you need?
Is it to clean the lint filter?
Is the labelling on the controls clean?
Is the lid opening large enough?
Are the fabric and detergent dispensers easy to use?
Is the program selection intuitive and straightforward to set?
etc.
Child Locks
If you have little kids at home, this child-lock feature is another thing on the washing machine that you should take into account. This is important to improve safety and avoid any accident that involves the machine with your kids. Some washing models available out there come with "child-lock" functions. The feature is usually placed either on the door or a program. In this way, the child-lock function can't be changed when the cycle is in progress.
Rakuten Mobile and NEC Begin Production of Open RAN 5G Radio Equipment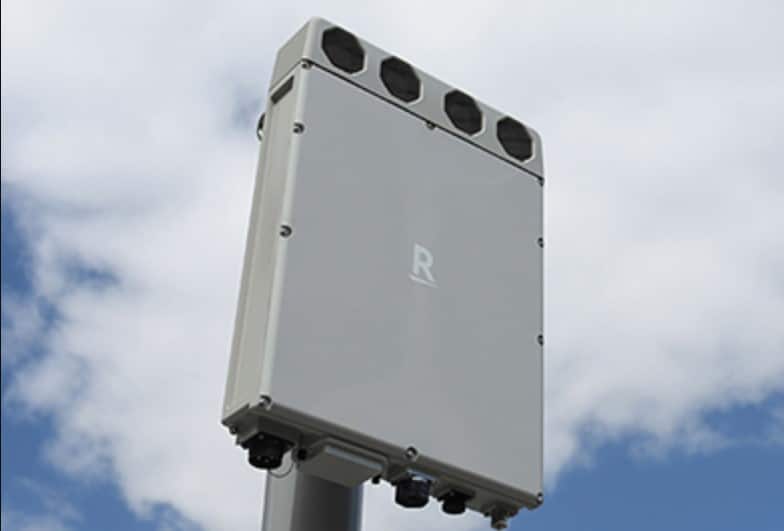 World's first cloud native highly secure 5G network radio equipment to be manufactured in Japan.
Rakuten Mobile, Inc. and NEC Corporation today announced that production of the 5th generation mobile communications system (5G) radio unit (RU) jointly developed by the two companies has started at NEC Platforms, Ltd.'s Fukushima Plant, and the first unit has been shipped.
"NEC's 5G RU, developed and produced in Japan, will play a very important role in Rakuten Mobile's fully virtualized cloud native mobile network," said Tareq Amin, Rakuten Mobile Representative Director, Executive Vice President and CTO. "With the launch of production of the 5G radio unit, we will begin work on the construction of our 5G base stations and will aim to provide our subscribers with a cost efficient, highly secure, high quality 5G service."
"NEC is very proud to be part of Rakuten Mobile's advanced 5G network," said Atsuo Kawamura, Executive Vice President and President of the Network Services Business Unit, NEC Corporation. "The 5G RU, produced at our Fukushima Plant, conforms with open architecture standards, and comes in a compact form factor with low power consumption. By expanding the open 5G ecosystem, NEC will contribute to the creation of new mobile services around the world."
The new domestically produced, high quality 5G RU is equipped with a 3.7 GHz frequency band massive MIMO (Multiple Input Multiple Output) antenna in a compact, lightweight form factor with low power consumption. With the 5G RU, Rakuten Mobile will begin the buildout of its 5G network, starting with the construction of base stations in the Tokyo area, and work toward the launch of 5G commercial services in June 2020.
Rakuten Mobile is building the world's first end-to-end fully virtualized cloud native network, and in October 2019 in Japan successfully implemented the world's first open, virtualized, distributed radio access network (OpenRAN). In addition, Rakuten Mobile and NEC are also closely collaborating on BSS (Business Support System) and OSS (Operation Support System) solutions for Rakuten Mobile's 4G network operations.
As 5G networks are an important part of social infrastructure, Rakuten Mobile aims to not only improve the convenience of existing services, but also to utilize the technology to create new business opportunities to solve social issues and contribute to regional development.
NEC, with its focus on providing "Solutions for Society," will leverage its technological strengths and experience in network construction to support operators in building out their 5G networks and accelerate the expansion of its operations overseas.
2 New Products By MiOT Ecosystem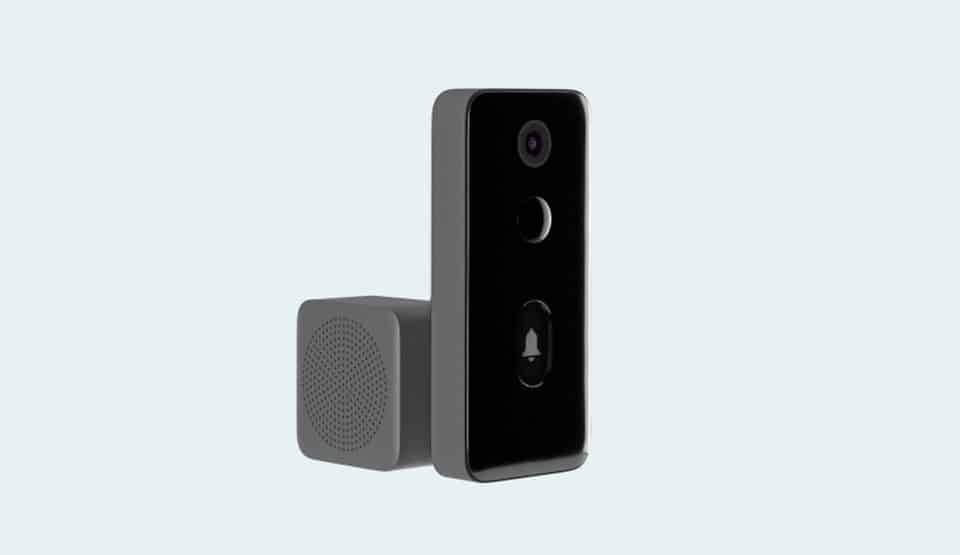 MiOT Ecosystem grows rapidly every day. And today we will tell about two newcomers by Xiaomi.
Mi Home brand, also known as Mijia, has announced two new devices at the crowdfunding platform.
Mijia Smart Doorbell 2
Xiaomi officially announced the new generation of smart doorbells. The crowdfunding for this multifunctional device will be launched on March 11. The Chinese manufacturer shared a promo poster showing how the new device looks like. The model supports a remote control system.
The smart doorbell will be available in black color. It will have a rectangular shape with rounded edges. The camera is located on the top and the bell button is situated on the bottom.
Mijia Desk Lamp Lite
The device has 3 lighting units. Users will be able to adjust the angle. The manufacturer uses only safe light sources that do not adversely affect the eyes. The lighting level reaches the mark of 1200 lux. Light is distributed evenly and covers the entire desktop. The light is quite soft, so the eyes do not get tired.
Mijia Desktop lamp Lite supports 3 operating modes: dim, medium and high level of lighting. Users will be able to adjust the brightness of the light according to their needs.