Bluedio Hi Hurricane earpieces review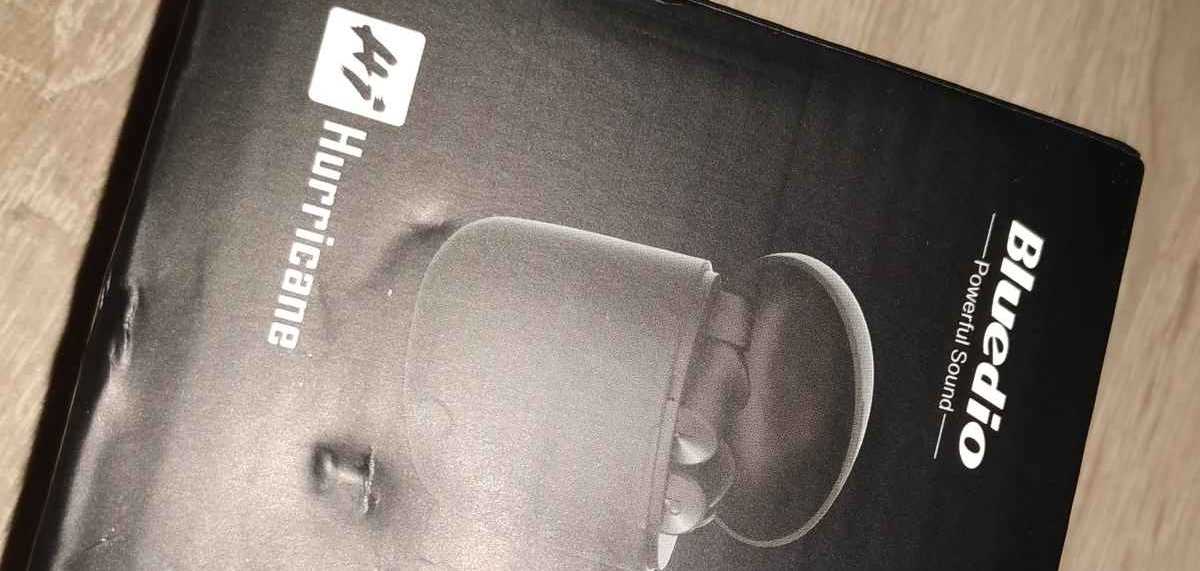 Here is my review on these cool earpieces from China. I'm listening Metallica – Fight fire with fire while writing this post. Enjoying good heavy metal with max volume, while my family is sleeping. Can't beat that 😀
I love these Bluetooth earpieces. Don't really know if these are ear buds or earpieces. Forgive me on that.
Bluedio Hi Hurricane tec spec
These hands free earphones are made in China, with brand Bluedio. I have ordered black earpieces for this review. White color is available also. Both, earpieces and the box are made of ABS.
Bluedio Hi Hurricane earpieces are compatible with almost all smartphone brands like: HTC, Apple, SAMSUNG, Motorola, Nokia, LG, and my favorite Xiaomi.
Functions are some extra touch: You can answer phone call, switch song back and forward, and redial last number called on your smartphone. What I found most interesting is that song (currently playing) will be paused if you remove right earpiece from ear. Song will continue playing right after earpiece is back in your ear again. This all happens without installing any application on your smartphone.
What you get in package: 1x Pair of Earphones, 1x Charging Box, 1x Chinese-English Manual, 1x Charging Cable.
Bluetooth version: 5.0
Frequency range: 2,4 GHz – 2,48 GHz
Support protocols: A2DP, AVRCP, HSP, HFP
Frequency response range: 20 Hz – 20 KHz
Standby time: About 1000 Hours
Play/Call time: About 5-6 Hours
Charging time: Approximately 1 Hour for earpieces and 2 Hours for charging case
Input Voltage/Current: 5V/>100mA
Output power: 7mV + 7mW
Just now I'm listening AC/DC – Highway to Hell. This song is great to hear stereo sound in action. Earpieces working great, and sound is precise without any distortion. Stereo sound is awesome.
Battery capacity inside earpieces is 55mAh, while charging box have 600mAh. This should be enough for recharging earpieces multiple time.
Recharging earpieces takes 2h approximately. When fully charged, these earpieces should work 5h (phone call time), and 5h (listening music). Just now I can't confirm this, but later on I'll write my own experience.
Operating instructions
On this picture you can see basic operating instructions – written on English. See how to pair bluetooth earpieces, how to clear pairing information from both (left and right) earpieces, and how to use just one earpiece.

Also, read on how to control music, make call, redial last number from smartphone, and so on…
Charging the headpieces: Put the earpieces in the charging box, close the cover and click the charging button on the charging box. While charging, the blue light on the charging box is always on. Blue light is off when earpieces are fully charged.
Charging the charging box: Connect USB cable to charging box and PC or Laptop, or to wall smartphone charger. While charging, the blue light on the charging box flashes. When charging box is fully charged, blue light stays on.
Bluedio Hi models
You can choose some other model of these Bluetooth earbuds. Take a closer look, and choose one that best fit your needs.
Earbuds Hi Hurricane sure worth money. Take a look for your piece.
Video review Bluedio Hi Hurricane
And finally, short video review for these earbuds. Hope you'll find it interesting.