TOP 5 Bluetooth BoomBox speakers you can buy in 2021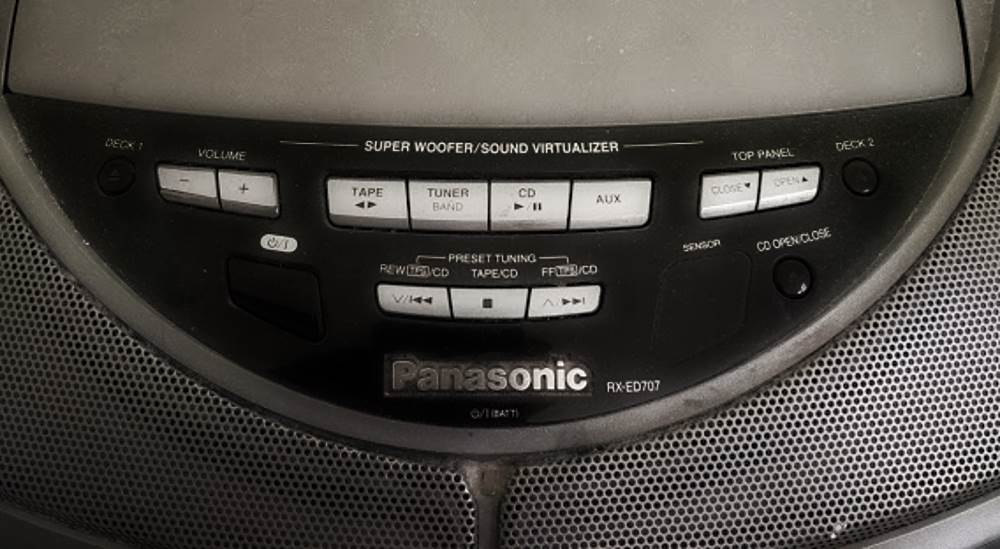 Boombox is for many, actually a nostalgic portable CD and cassette player from the 80's. Now, at 21. century, BoomBox is known as a portable loudspeaker who can reproduce music independently (USB, CD/DVD or AUX) or via Bluetooth source. We are going to write a review and show you our list of TOP 5 Bluetooth BoomBox speakers you can buy.
The BoomBox we see as a portable and independable sound source. Used in both, outdoor and indoor, these devices are used at all kinds of parties. We are continuing with a TOP 5 BoomBox worth of buying in 2021. Read a short BoomBox Bluetooth review.
Modern BoomBox device has a rechargeable battery, is strong enough and eye-catching. Not only that, portable speakers are well equipped and suitable for a party or any other occasion.
To go in that way – BoomBox way, let's do a TOP 5 Bluetooth BoomBox review.
JBL BoomBox review
JBL BoomBox is first in our list. This is maybe the most known portable speaker today. It has modern but still neat design with many built-in options. JBL is a well known brand which brings us only the best Bluetooth speakers. JBL BoomBox is a high end speaker with a premium price tag. It is waterproof and powerful more than just enough. We wrote a JBL Charge 3 review, if you're interested is a smaller model.
Let's get back and see what JBL BoomBox has to offer. It is made to be the most powerful portable JBL speaker. Connecting your smartphone or some other device via Bluetooth, this speaker becomes a portable monster delivering sound. Listening music is enriched with a powerful and hardest hitting bass.
Massive rechargeable battery can last for the whole day, depending on usage. You can enjoy music the whole time, without worrying for any battery loss interruption. Charging time is 6.5 hours, which is a lot, but not discouraging if we know that the battery can last up to 24 hours. Battery is no-removable, with a 20,000mAh capacity. Battery is not used only to power up JBL BoomBox, it can be used to recharge other devices as well. Keep in mind that you can even recharge your smartphone, while listening to your favorite songs.
This JBL, just like other models, is a rugged and really resistant high end device. Don't be fooled with the electronics and technology inside thinking it is easy to break. It isn't, and what's more, JBL BoomBox is almost unbreakable.
Using it in open space is something it is designed for. JBL BoomBox is IPX7 waterproof, which can withstand any weather like rain, and that is why this Bluetooth speaker is a first pool party choice.
Powered with four active speakers and 2 JBL bass radiators, JBL BoomBox can deliver monstrous sound hitting your party up to another level. Hitting bass is strong and powerful, with a real effect you can actually see. Using Bluetooth connection, one JBL BoomBox accepts 2 smartphone or tablet devices at once. This way you can enjoy playing different (stereo) sounds. That's not all. JBL BoomBox easily connects to other JBL Connect+ enabled speakers to enrich your sound even more.
Studebaker SB2145B BoomBox review
This cool retro street style designed Bluetooth BoomBox comes with FM Radio, CD Player and eye catching LED EQ. It delivers 10 Watts RMS with a 2x 5W speaker.
It can be powered with a house power source or with an integrated rechargeable battery. Weighing around 7.5 pounds, this system is quite massive and robust. Studebaker SB2145B has Bluetooth 4.0 which is used to reproduce music from your smartphone or tablet.
Retro style is something worth mentioning. One other thing to note, it can be used to reproduce music independently just using USB, CD, AUX or FM radio. The front loading CD player is CD-R/RW compatible.
Built-in stereo speakers are positioned like that was the case in the 80's. Rotary volume control, treble and bass adjustments are placed on the top. A multi-color LED Equalizer comes on the front and its eye-catching detail. The exciting visual look comes handy on any kind of party.This BoomBox reminds us of the BoomBoxes of old times. It brings us back in the 80's, which is great especially for that generation.
Philips PX840T BoomBox review
Philips is a well known brand in this niche, and there were a lot of BoomBox models in the 80's. We are not surprised with this Philips Sound Machine PX840T. The new BoomBox generation includes new technologies and connectivity. PX8 comes with a Bluetooth, but also with lots of old school options like MP3-CD, CD and CD-R/RW reproduction.
Philips PX8 sure is one of the best Bluetooth speakers on the market. We won't say it is the best, but for sure it is somewhere in the top of our TOP 5 Bluetooth speakers list.
PX840T can deliver 50 Watts and stream music wirelessly via Bluetooth. Mostly used at parties, once connected with a smartphone this portable BoomBox player brings the rhythm you all want.
To use this portable sound system you just need to pair your smartphone using Bluetooth, and play your favorite music titles.
Another way is to connect smartphone or tablet, even your laptop with a AUDIO-IN 3.5mm jack.
Dynamic Bass Boost technology brings absolute enjoyment to every indoor/outdoor party. Dynamic Bass Boost level switch keeps rhythm even when you turn down the volume.
Philips PX840T comes with a Digital Sound Control which brings you a plenty of pre-set choice for easy setup. You can choose between Jazz, Rock, Pop and Classic settings to optimise the frequency ranges for different musical styles.
Supported playback media: CD, CD-R, CD-RW, MP3-CD. Radio: FM/MW (AM) stereo tuner. Support Bluetooth streaming to easily listen to music from your smartphone, tablet or laptop. USB port is used to play MP3 files and easily navigate through songs.
Philips BoomBox CD Player review
Philips BoomBox CD for indoor use. This model comes in a smaller package, and it suits in your bed room or some other home space. We don't recommend using this BoomBox outside, especially in bad weather. Read a quick Philips BoomBox CD Player review.
It comes equipped with a Bluetooth connectivity, FM Radio, CD, MP3 and USB input. Mega Bass Reflex Stereo Sound System enriches sounds and gives high sound experience.
Thanks to NFC and Bluetooth technology you can easily connect your smartphone and listen to your favorite music. Just pair a smartphone and listen to whatever you want. Enjoy high quality sounds with powerful and deeper bass. Bass Reflex Speaker System delivers extreme deep bass experience. Helped with the specially designed tunnels, resonating the air mass in the bass pipe, Bass Reflex Speakers behave just like a real woofer.
Philips BoomBox supports MP3-CD, CD and CD-R/RW. You can listen to radio music, with 20 station presets. Bluetooth enables easy wireless communication with iPod/iPhone/iPad or Android smartphone device which gives you the possibility to play your favorite music or sound from a movie or game wirelessly.Dynamic Bass Enhancement (DBB) technology enhances the bass in your music throughout the range of volume settings (from low to high) at the touch of a button. This Philips BoomBox has an additional connector (3.5mm jack) for connecting headphones.
JYX Wireless Portable Bluetooth Speaker review
This is something new in this topic, and maybe it is even more practical for indoor/outdoor parties. JYX Wireless portable bluetooth speaker can be used to play music, but also as a karaoke machine. Design is similar to a classic speaker, only with colorful LED lights. JYX Wireless Portable Bluetooth Speaker review describes this product so you can make your final decision.
This Portable speaker has a sound activated lights and remote controller. It comes with MIC Input, and supports FM Radio, REC, SD Card, which makes it perfect for house parties. Usable to play music via Bluetooth, or MIC input, memory card slot or even AUX.
JYX Portable Speaker is powerful and equipped with all you could ask for.
It is portable and powerful. Comes in a compact case, with rugged fabrics. Comes handy for outdoor use, especially because of 500W peak power delivery.
JYX Portable Speaker isn't a classic BoomBox, rather to call it a multifunctional speaker. You can use this device as a simple music player, Bluetooth player, or even as a karaoke machine. It is equipped with a 6.35mm microphone jack, to enjoy singing on your own parties.
Built-in strong and durable 5200mAh lithium battery keeps your party alive. Once fully charged, this battery can run up to 6h of nominal usage.
Dynamic music with colorful lights provide an active atmosphere for the scene. Remote control function is convenient for switching songs or adjusting volume, letting you be free to control the music and have more fun. The remote control distance is within 20ft. Multifunctional JYX Bluetooth speaker is extremely loud, which is why it is suitable for mid-large occasions or in the open space.