Tronsmart Onyx Free Bluetooth earbuds review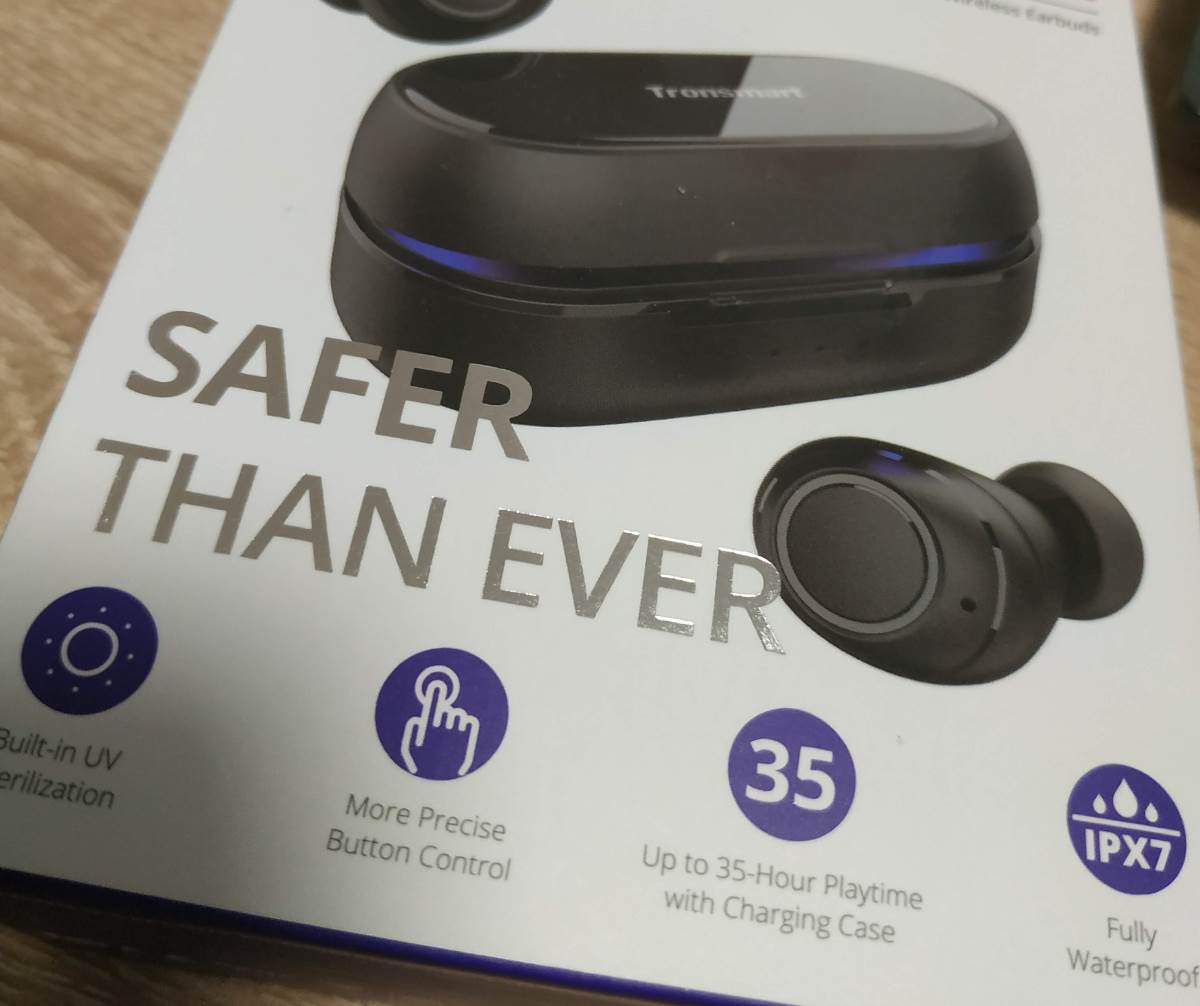 These are definitely the best earbuds I have had used till now. I'm gonna write my personal and honest Tronsmart Onyx Free earbuds review.
Just before I start writing this review, you can read another review Blue Hi Hurricane earbuds. This product is a bit cheaper, costing just around $23. However, earbuds are good for the money.
Get back on the track, and keep reading about Tronsmart earbuds.
First look at the box gives me exiting feel. These earbuds are high quality, and much more expensive than Huricane. Quality cost money and we all know that. Tronsmart Onyx Free buds are high quality product, with glossy finish. Many features comes with them, and options you can use on daily basic.
Tronsmart Onyx Free features
Earbuds come in nice and classy original box, with stylish graphics and detailed written functions.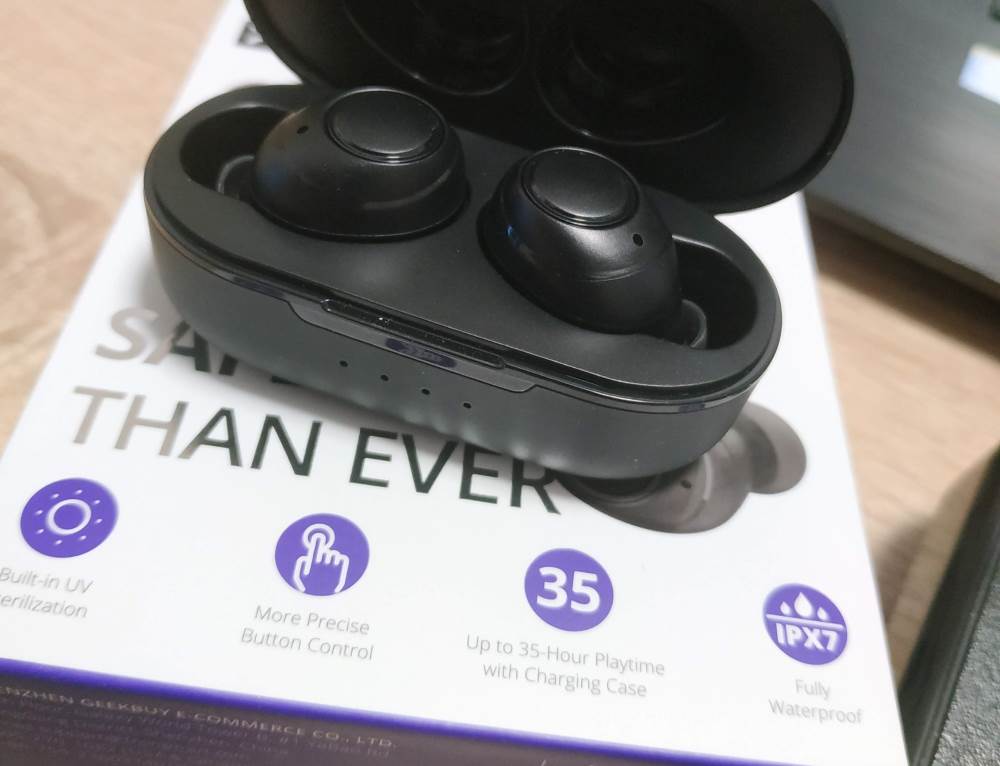 Thing I have to mention, before continuing to write my review is UV sterilization and certified IPX7 waterproof design.
On the front of the box, Tronsmart shows their product with charging box and 2 earbud pieces. You can see glossy finish even before you open the box.
Inside the box you'll get:
2x earbuds
1x charging case
1x USB Type-C cable
2x pair of eartips
1x User manual (English, French, Spanish, German, Italian, Russian, Chinese)
1x Warranty card for registration
Tronsmart Onyx Free technologies inside
Built-in UV sterilization for a safer and healthier use
High quality Panasonic button for a more precise and effortless control
cVc 8.0 noise cancellation technology
Qualcomm chip gives more stable and faster connection
Ultra compact design
aptX/AAC/SBC audio codecs compatible
IPX7 fully waterproof certified
Mono and stereo pairing mode
Voice assistant control
USB-C charging port
Open-up auto connection
Technical specification
As I mentioned before, inside charging box you can see UV light for sterilization. This is quite handy option, to destroy all kind of microorganism, and to keep earbuds clean and safe to use.
Earbuds have Qualcomm aptX audio technology inside, which gives great studio sound quality. Honestly I'm not audio freak and can't confirm this completely. However I can say that sound production is great for my personal use. I enjoy using these earbuds, listening my favorite songs. Also, blocking sounds from outside (noise) is another great thing I really need to mention. Placing earbuds into your ear, outside noise disappears completely.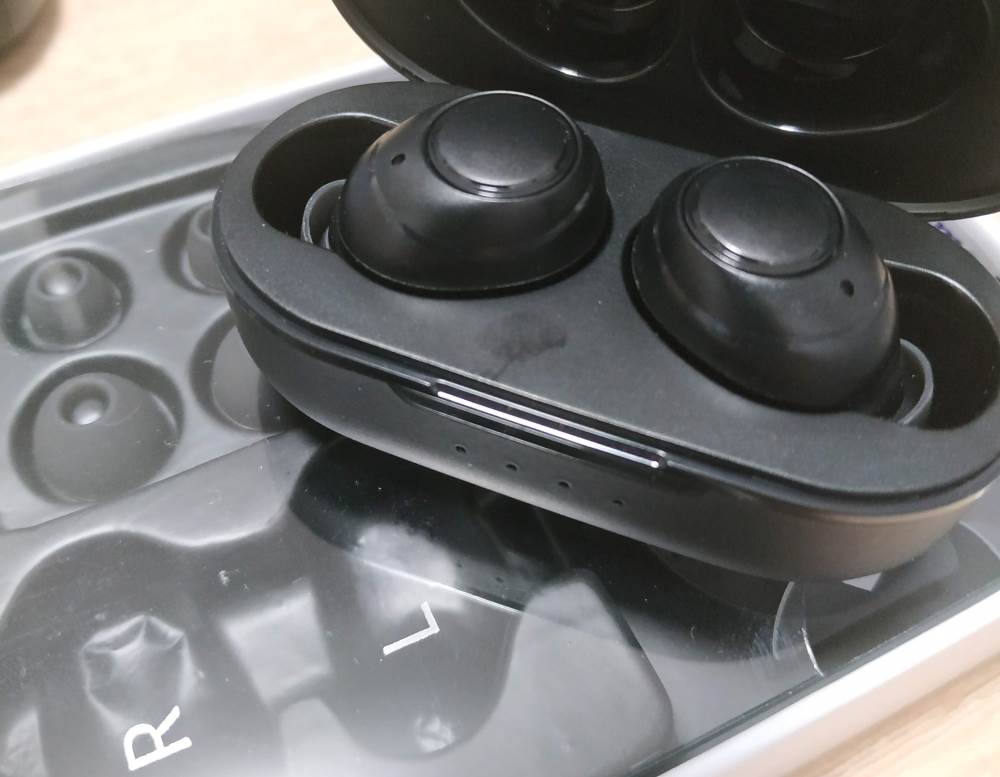 Tronsmart Onyx Free are safer than ever, with built in UV sterilization. They provide more precise button control. Gives you up to 35 hours playtime with recharging. IPX7 certified earbuds are fully waterproof.
Review and conclusion
Onyx free Bluetooth earbuds are small and classy daily companions for everybody. Enjoy your favorite music on the go and listen to tracks without any interruption from around. For the price, my opinion, you can't find a better quality product like this. IPX7 certified waterproof is full step above for this model, and the thing that makes these earbuds so desirable. You can take a shower with these on. I didn't try that yet but I'm going to do.
UV sterilization is another great option you have, which works out of the box. This means you don't have to do anything. It is an automated system for your own protection and better using experience.
Tronsmart Onyx Free Bluetooth earbuds are made from quality materials and electronics inside. Glossy finishes looking great and gives them one nice touch.
Charging box is small and still powerful enough for recharging buds for full day usage. Magnetic mechanisms help you to easily open/close the box, and for placing earbuds for recharging or just for leaving them till next usage.
You can easily answer incoming calls, take a new call, or enjoy your music. Bluetooth works great, connects easily and stays connected in a range for about 10 meters.
Video review Tronsmart Onyx Free
If you are still not quite sure if you want to buy these or not, watch this video review.