The Best Samsung Galaxy Tab A7 Accessories to Complete Your Tablet Setup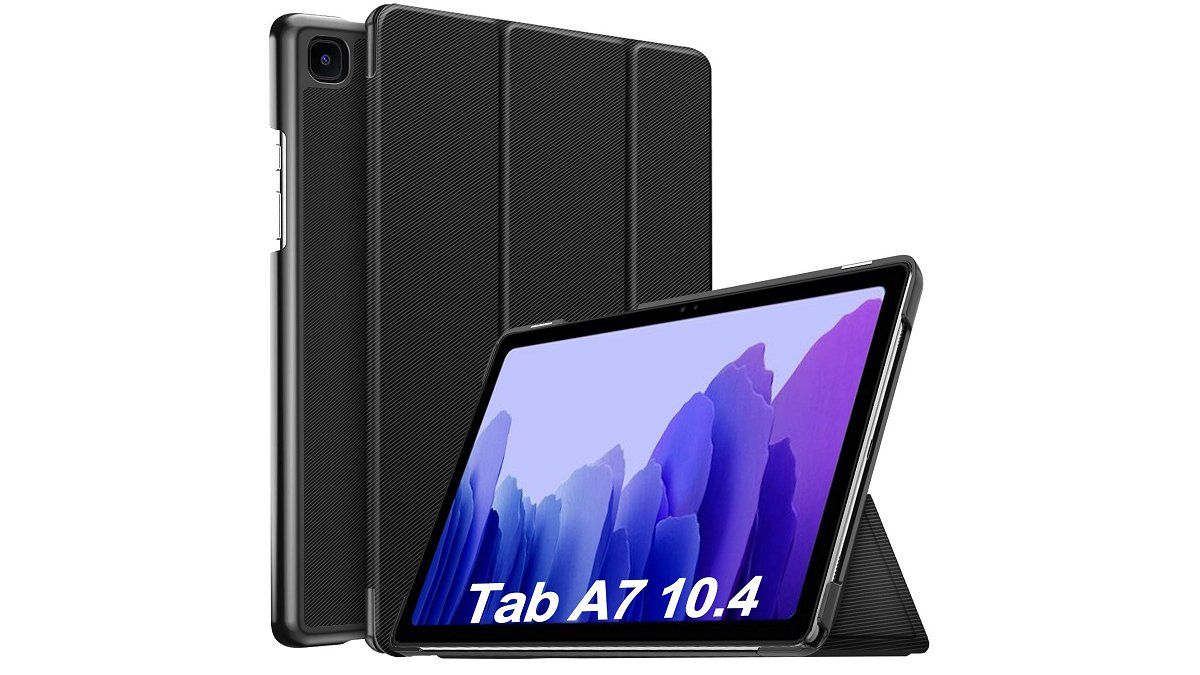 Tablets are portable devices that can be used for many different things. They can be used for entertainment, business, or both. Tablets are great because they are lightweight and don't require a lot of space to use them. One of the best choices is the Samsung Galaxy Tab A7. The Samsung Galaxy Tab A7 is relatively cheap and offers good performance.
You get a fast processor, Android 10, four speakers, and an excellent 10.4-inch screen. So if you are looking for a tablet with enough power under the hood but without all the fancy features, the Samsung Galaxy Tab A7 may be worth a look. Not only can it do normal browsing, YouTube & Netflix-ing well, but it's also very cost-effective.
There is so much you can do with this tablet, and there is an accessory for every need. To help you find the perfect Samsung Galaxy Tab A7 accessory, we have compiled the best accessories to help you in your search.
Case for Galaxy Tab A7
A tablet is a delicate device, and it's essential to get a reliable case for it. Even the cheaper plastic cases from ELTD or EasyAcc are a good choice – they're affordable but of decent enough quality for everyday use. Buy them online because they're difficult to find in stores. The space for buttons and connections is sealed and can also be used as a stand.
Headphones
The Galaxy Tab A7 has a headphone jack, which is excellent! It's nice not having to deal with batteries for your headphones, even if it's just for short bursts of music. If you don't mind the extra upfront cost, Bluetooth headphones are usually better in the long term. One of the ways to get great sound, but on a budget, is to buy wired headphones. This way, you'll get the same quality sound for less cost, which might be necessary for some people.
Tablet sleeve
The KIZUNA and NIDOO tablet sleeve is a generic sleeve that can fit a variety of tablets, so the Galaxy Tab A7 will be able to work in it. The pocket is spacious. You can store a keyboard or any similar device in it. There are many similar competitors with different brands when choosing your product, so you can pick whichever suits you best.
MicroSD
If you want more memory for your tablet, it's a good idea to get a microSD card. A 128GB SanDisk Extreme MicroSD is compatible with many devices, but any other will do as long as it's compatible with your device.
USB C adapter
The Samsung Galaxy Tab A7 has a USB-C port, which is great for connecting other devices to your tablet. You can only use a USB-C cable, though.
Keyboard
Samsung does not offer an official keyboard cover for the tablet, but aftermarket ones are available for about $30 to $50. They consist of a separate Bluetooth keyboard and shell. The keyboard is smaller than a standard desktop keyboard. You can get used to it, but it's not ideal for prolonged use over hours. It's suitable for help every once in a while, though!
Logitech Keys To Go
Logitech makes Bluetooth keyboards that work with many different tablets and iPads. They are one of the more compact keyboard options, which might give you more portability than some other options. In addition, their design is super thin and light, so they will perfectly fit into your carrying case.