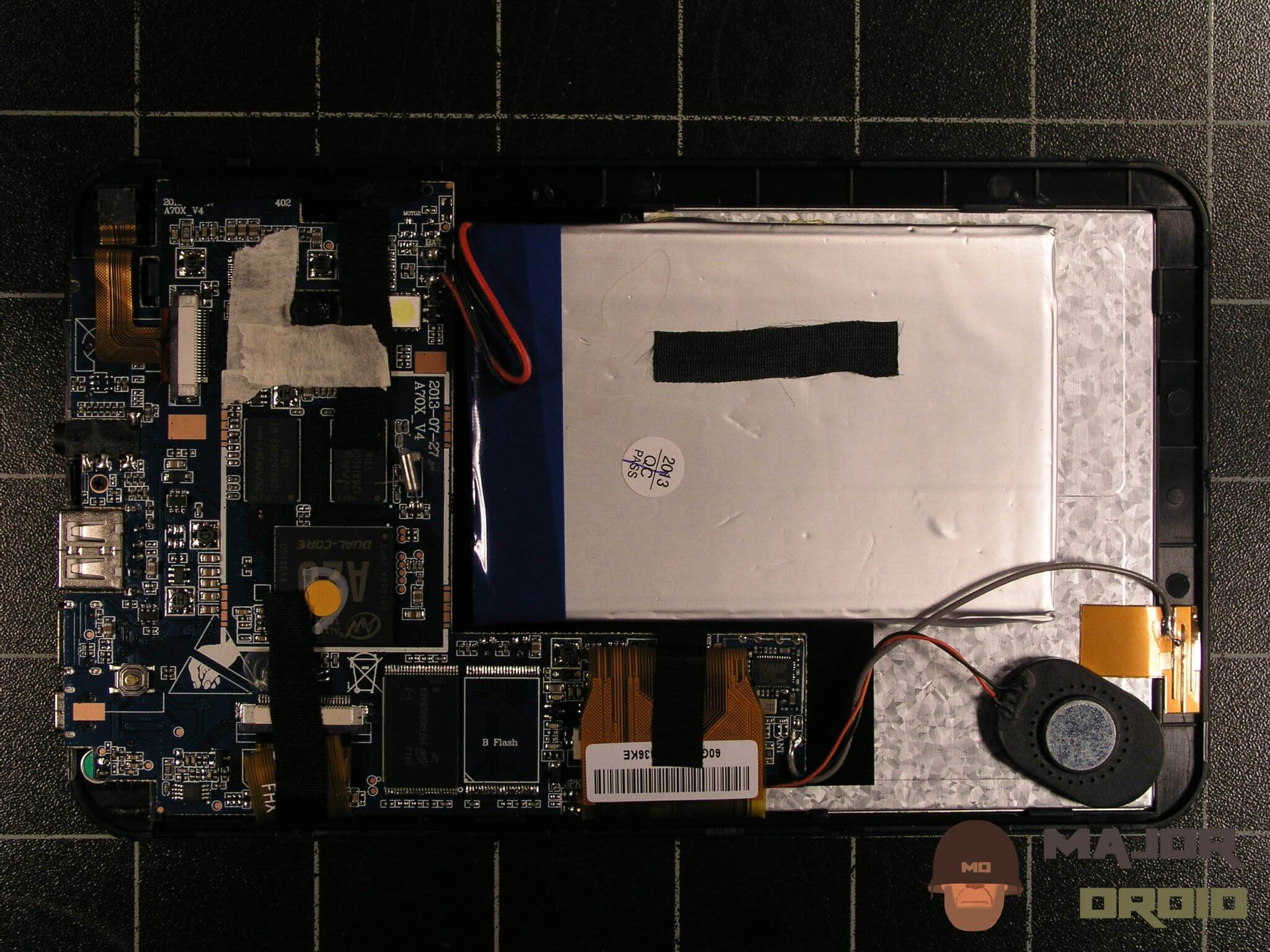 Hi guys I want to show you how you can repair your Chinese tablet which does not want to turn on or charge. This is the common problem with Chinese tablets, so in this tutorial you can see how you can fix it.
Lately many people are buying tablets from China because of low price. And unfortunately some tablets are low quality and there are high chances to become faulty. There are many possible faults but I have seen many tablets with same problem. The most common problem with Chinese tablets are: won't charge, it does not turn on or it won't boot.
So if you have this problem with tablet from China and you have tried too hard reset the device. Then I maybe have solution for you if cause of the problem is not something else. So if your tablet does not want to turn on or charge it can be easy fix for you because sometimes the battery freezes and does not recognise charger or power on off function.
Before you do anything please try to charge with other charger which is 100% working. So in this way you can check if the charger is faulty or not. But please use only the charger with same output voltage. If tablet after that is still not working then you can try to connect to the computer with USB cable. And again if the tablet is not working properly, then unfortunately you need to open your tablet.
Please be very careful while you are opening the tablet because you can damage your screen. Most tablets does not have the screws, they have holders. So sometimes is not so easy to open, there are many videos on YouTube so you can check how to do that.
Okay when you open the tablet it will look something like on photo below. So first you can check the voltage and amps of the battery. If voltage or amps are zero then you need to try directly charge the battery with li-on charger. And please use only the adequate charger because the battery can explode if you use the wrong charger.
If the battery is okay then you can do this, you can see that the battery is connected to the motherboard with two wires. The one wire is red and other is in black. You will need to disconnect the red wire from motherboard. For this you will need to use soldering iron. When you have disconnected the red wire from motherboard then you need to put the red wire on place where is not touching anything.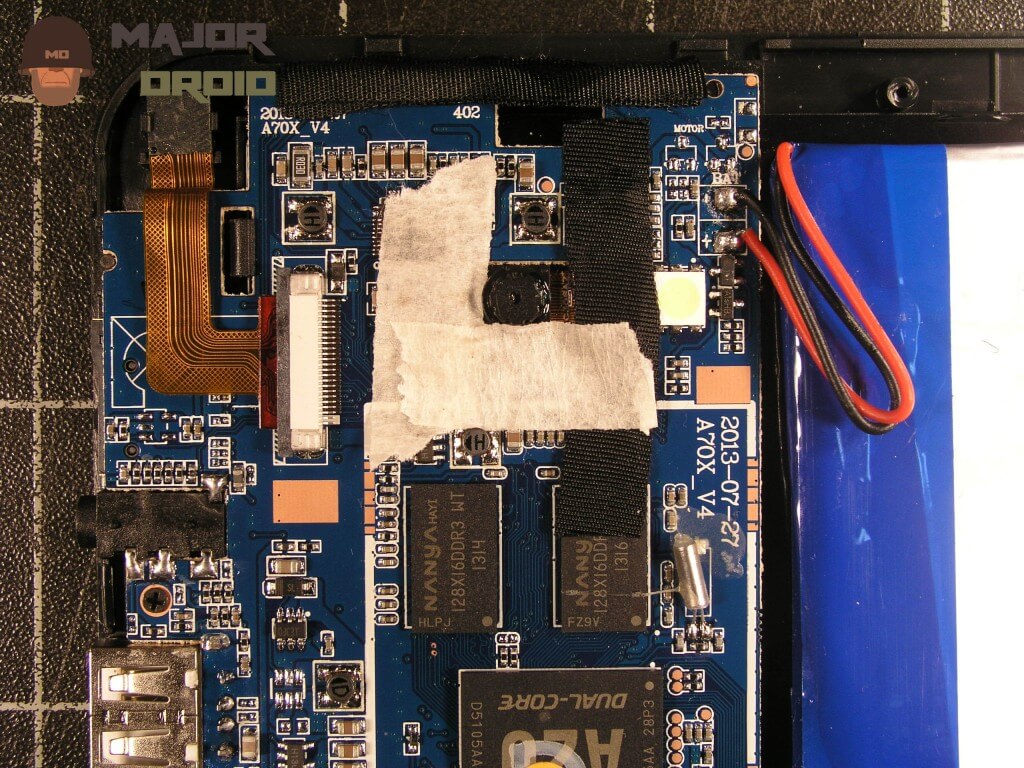 Okay when you do that you need to connect your Chinese tablet to charger only for a few seconds. During charge it may show sparks. After a few seconds disconnect the charger from tablet and reconnect the red wire back to the motherboard.
When you do that try to turn on the Chinese tablet. If the problem was only in the battery the tablet should work but if the problem is somewhere else like on motherboard then unfortunately tablet will not work.
I am not responsible for any possible problems or damages, you are doing this at your own risk.
Any questions please ask
Thank you