EasyAcc Grampus gaming mouse Review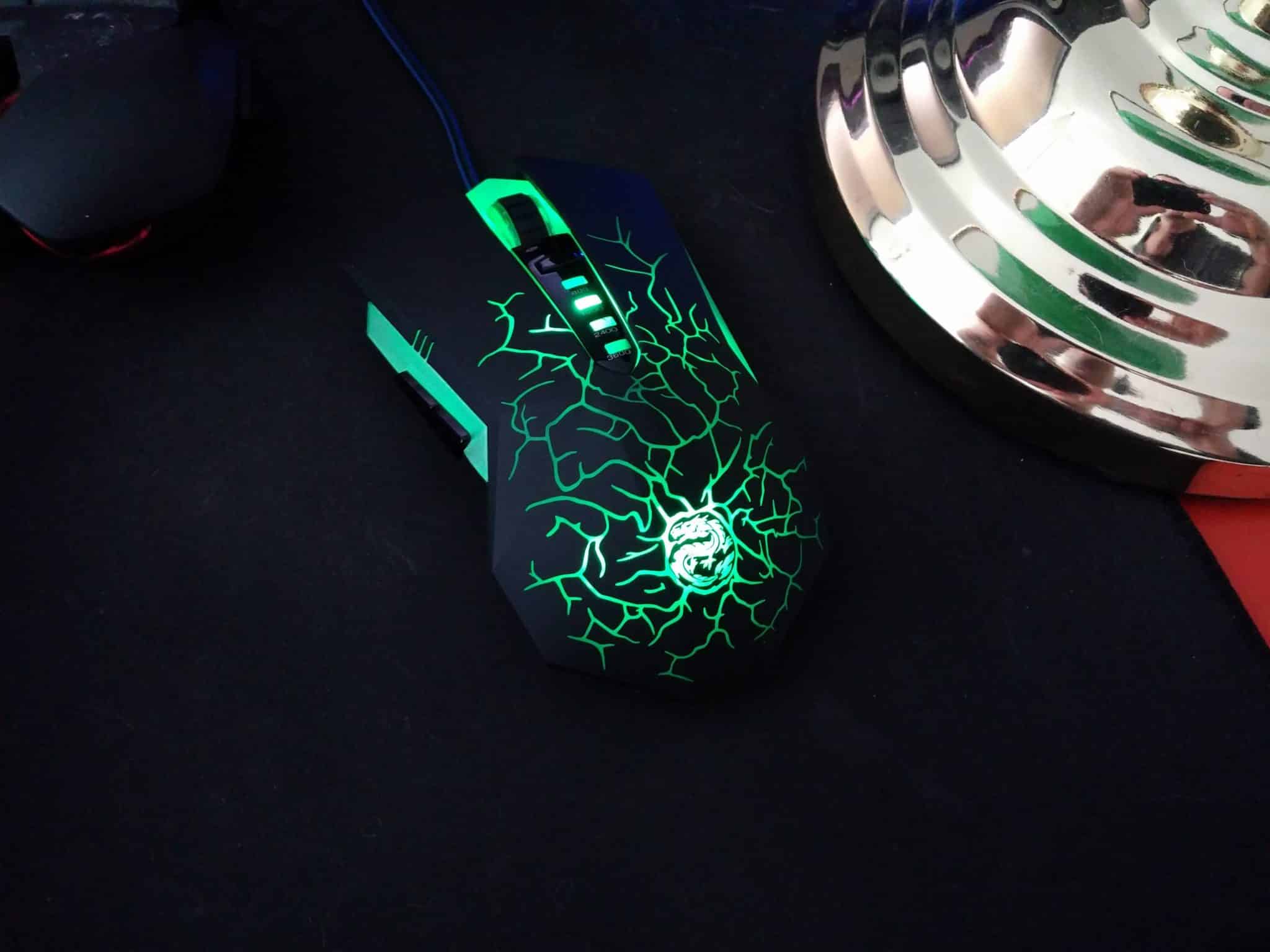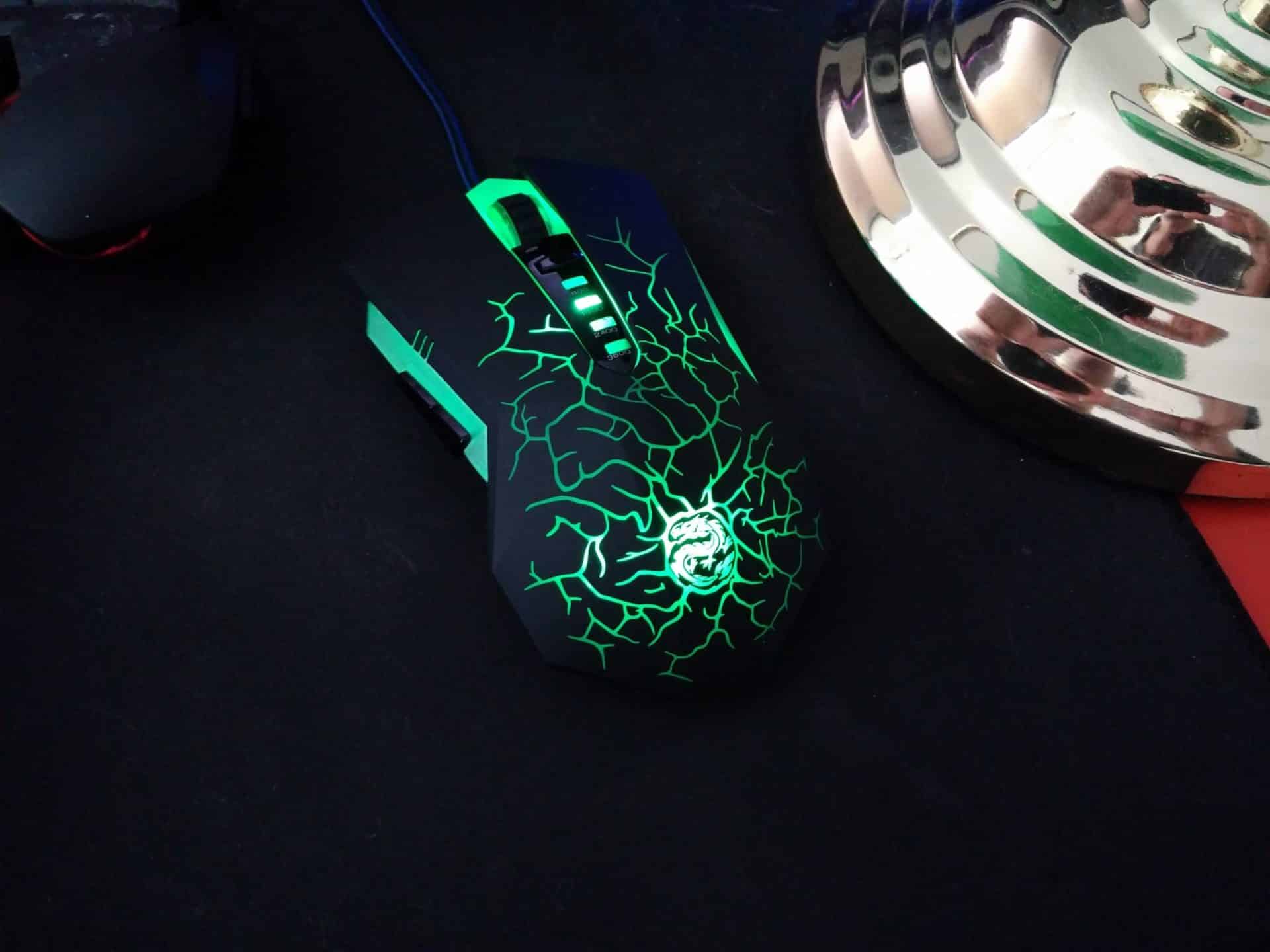 I don't work too much with PC periphery but I have really cool gaming mouse from EasyAcc with codename Grampus. EasyAcc is mostly focused in producing power banks but as you can see they have other products also. Main feature of this gaming mouse is definitely very low price around $20, 3600 DPI and really cool design.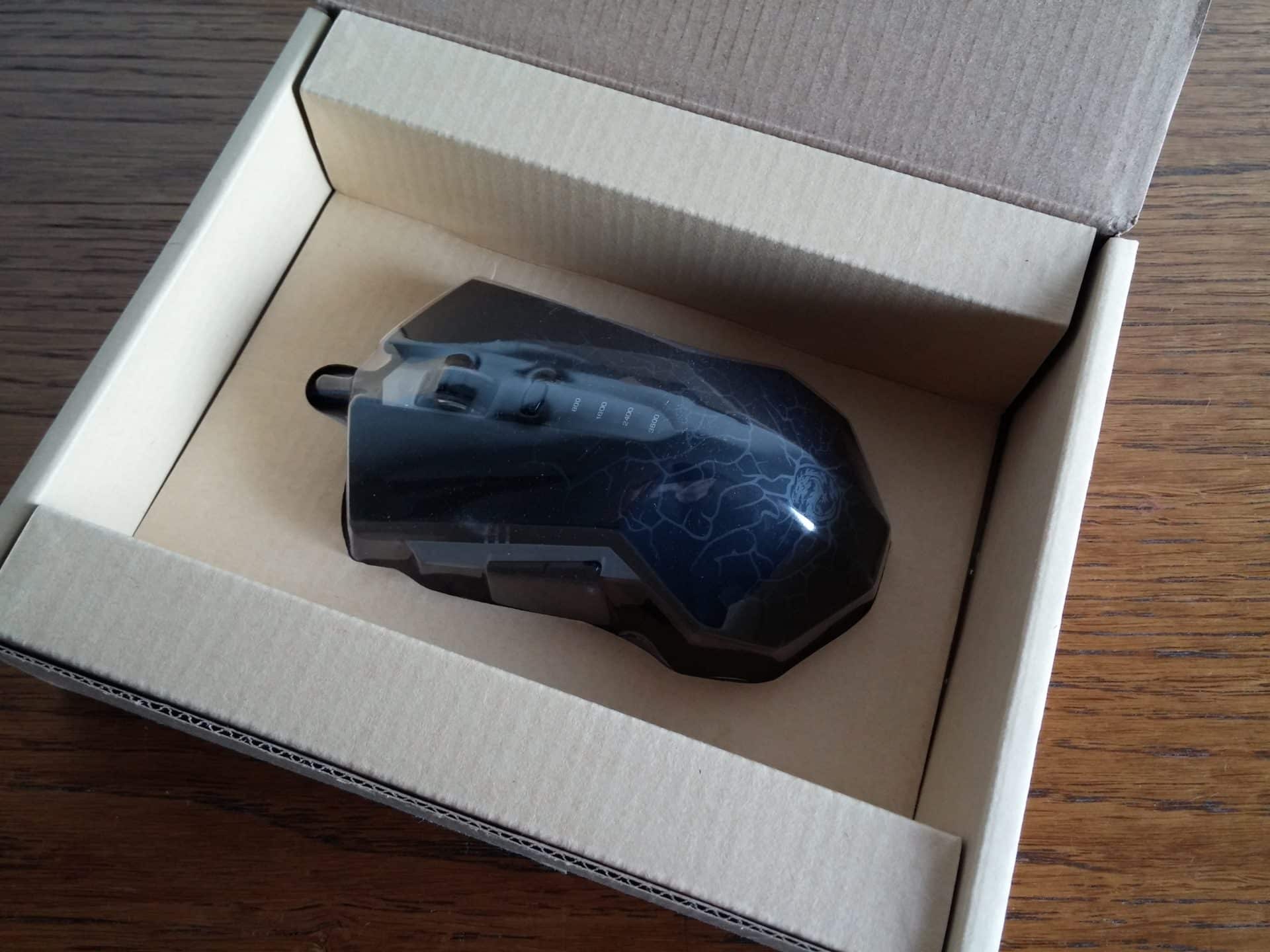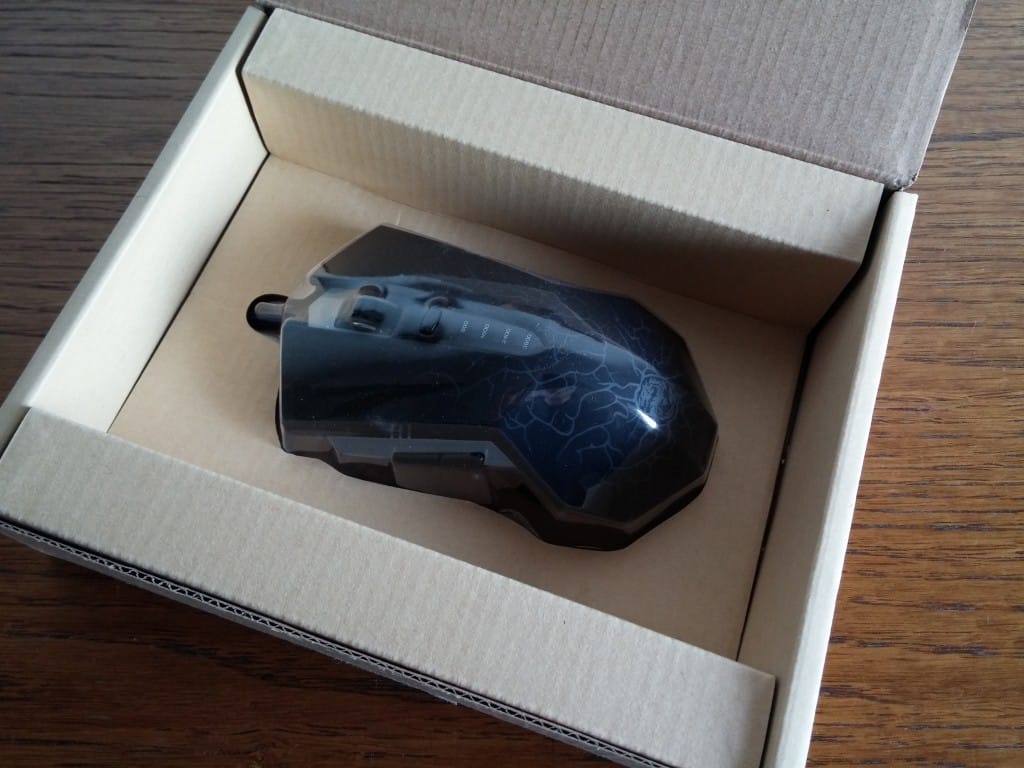 For the beginning I will write most important features.
EasyAcc Grampus Technical Specs
four levels of DPI: 800/1600/2400/3600
connection: USB cable
number of keys: 7
8Gbps high speed transmission
LED light with 4 colors: purple , green , blue , and red
button life: up to 8 million clicks
Unboxing
In box except gaming mouse you will get also user manual, CD and stickers. See photos below.
Design and build
Every gamer wants to have cool equipment so I think they will love the EasyAcc Grampus mouse because it looks awesome. You can change the color from 4 available: purple , green , blue , and red. For every DPI speed they have prepared one color, so purple is for 800 DPI, 1600 DPI for green, 2400 DPI for blue and 3600 for red color. Unfortunately you cannot combine DPI with color. Anyway the mouse is made from high quality plastic and it has seven keys. Overall in my opinion the build quality is very good or in other words it is born for gaming.
Peformance and Feautures
EasyAcc Grampus according to company has high speed transmission up to 8Gbps. For DPI speed you can choose from four available which are: 800/1600/2400/3600. I tried mouse with all DPI speed and on any level it is working really precise. Just with 3600 DPI in my opinion it is too fast but maybe someone likes it in that way. Overall the mouse works as it should be expected from every gamer. Below you can see that you can also create profiles for any purpose from gaming to normally working. The necessary software is on CD.
Conclusion
If you don't have enough money or just you don't want to spend too much and at the same time you are looking for gaming mouse you should definitely consider EasyAcc Grampus. Because it features four levels of DPI: 800/1600/2400/3600 with maximum 3600 DPI. Grampus is also high-quality mouse with really cool design. And finally the price is just around $20 and if you want to buy it then you can do that at Amazon here.