EasyAcc Monster 26000mAh Power Bank Review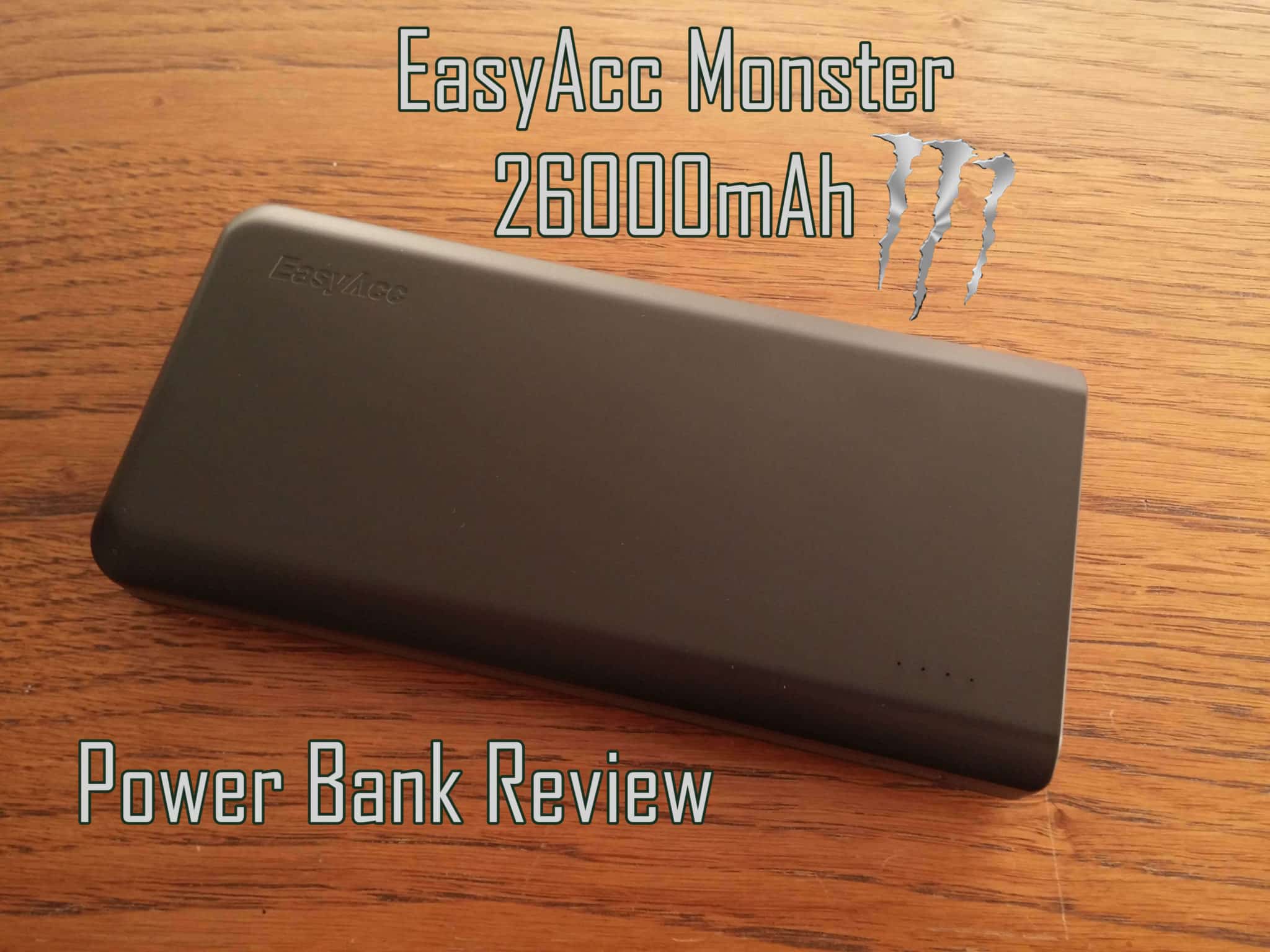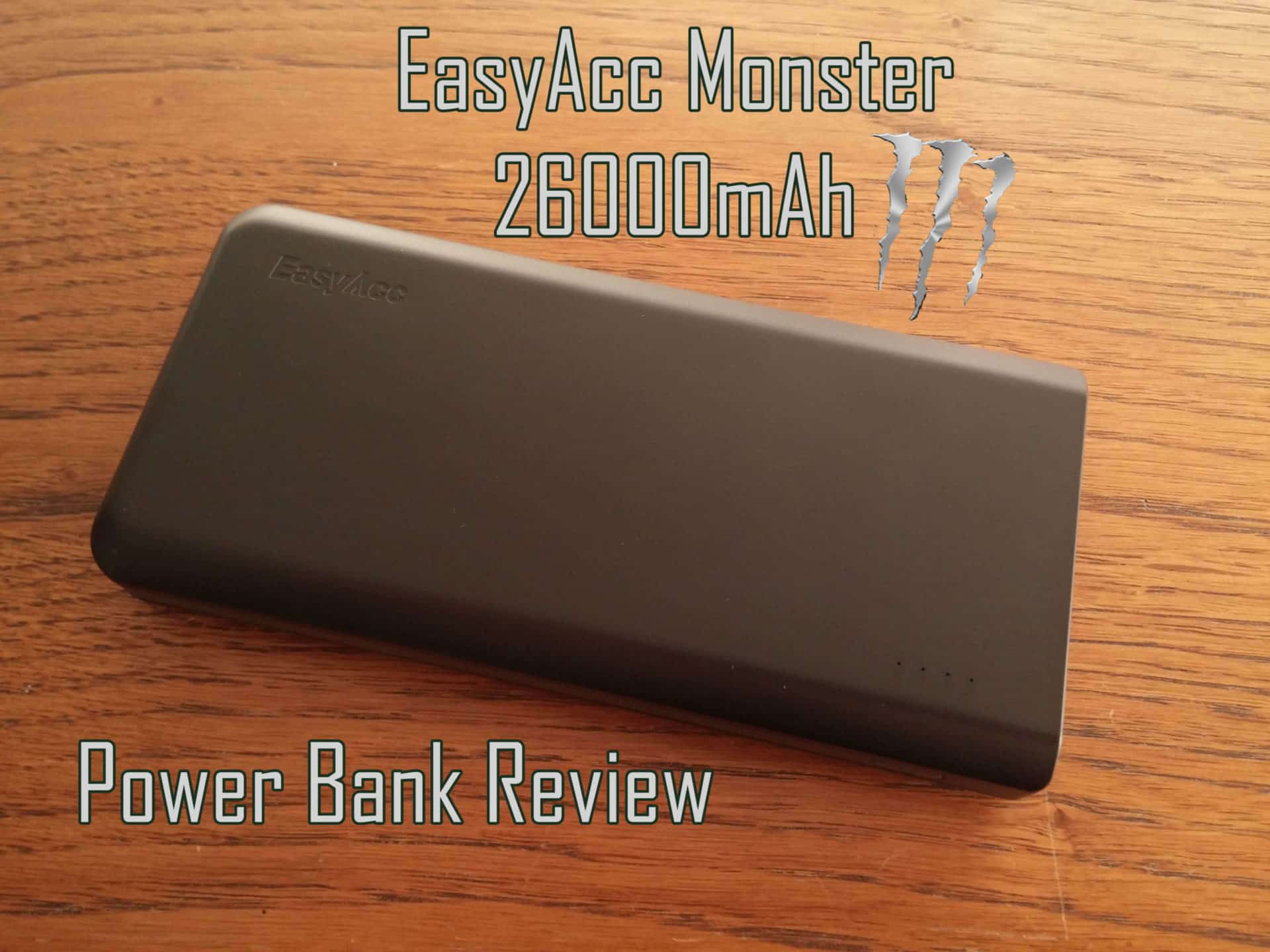 Everybody needs more power for their gadgets like smartphones, tablets and other cool devices, so the only logical solution is to use power bank. EasyAcc Monster is definitely beast among batteries because it has huge capacity of 26000mAh. So stay here and find out is this really capacity or just a marketing trick.
First thing I have noticed about EasyAcc Monster is weight (454g), so this is the first good sign about this power bank. Because according to some sources if the battery is heavier, it gives us the knowledge that the battery has actually bigger capacity such as mentioned in tech specs.
This power bank has four Smart USB ports, so you can at the same time charge four different devices. When I say Smart USB ports, it means that your device will be charged in same way as you would charge your device with DC charger. In other words it automatically detects device and delivers the optimal charging voltage and amperage, ensuring the fastest and most efficient charging with maximum output DC 5V 4.8A.
EasyAcc Monster has also two Micro USB ports for charging itself. We think this is a good idea because in this way you can use at the same time two charges for charging this power bank with maximum input DC 5V 4A. With this combination you can fully charged the battery for only 8 hours. But of course if you have enough time you can only use one charger for charging.
The Monster can be also used as flashlight because it has built in LED flashlight which is actually pretty strong and can be quite helpful.
Okay I think mostly all of you are more interested in capacity. According to my calculation after I have fully charged and discharged the battery, the EasyAcc Monster has approximately 20000mAh capacity. We think this is a very good result, because of very small deviations.
If you maybe wonder how much is the price, I can say that the price is around $45 and we think that the price is fair.
Overall we are very satisfied with EasyAcc Monster power bank, and if you need more information you can visit their official website on maybe buy it on Amazon.