EHS Software as a Worthy Investment – What You Need to Know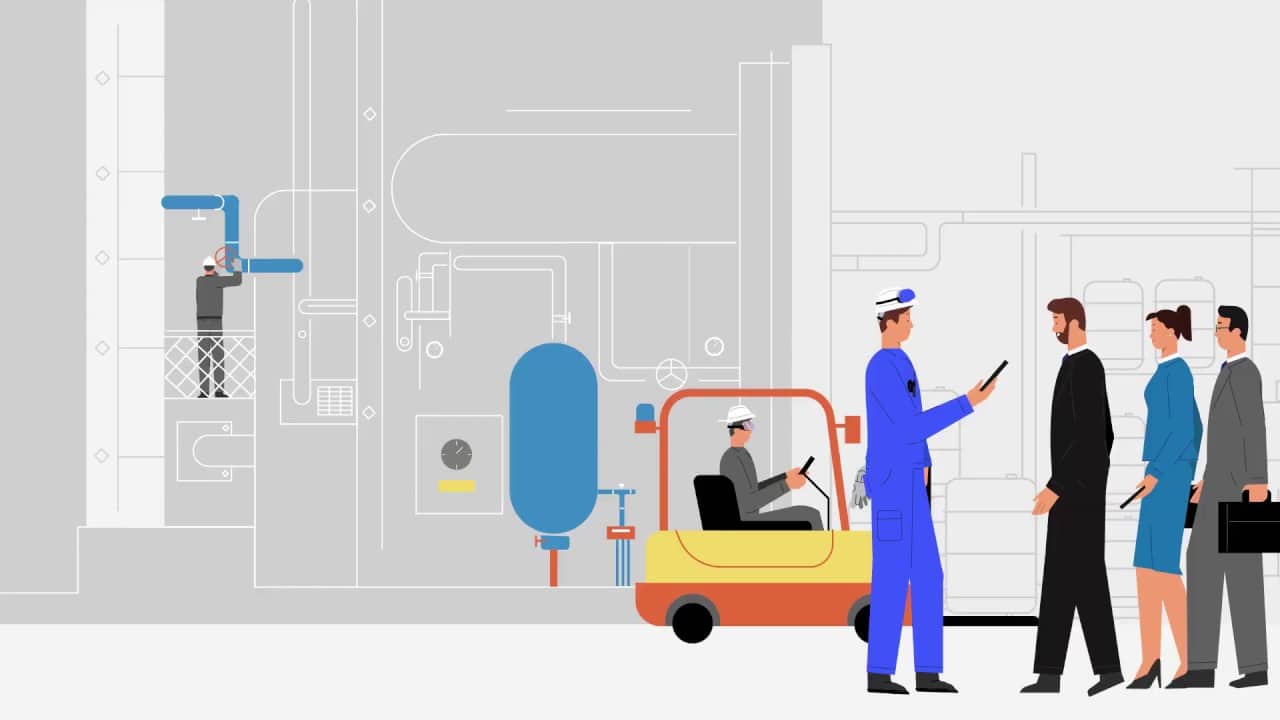 Compliance with EHS laws is only one of the aspects that justify why EHS management is necessary. Many large scale companies have seen that loopholes in the area of EHS or Environment, Health, and Safety can put their efforts to waste in just one snap. Hence, taking the game to another level has become the new focus. To better attend to EHS concerns and ensure proper EHS performance, people invest in digital solutions such as EHS software.
EHS Software is a Worthy Investment
A company can gain in various aspects by just investing in EHS software. It has proven to be beneficial just to the company's image and welfare but also down to its employees. What are these benefits?
Systematic EHS Management Solution. Computerization and automation of EHS management processes are an automatic perk of using EHS software. It addresses the pressing concerns present in a manual, paper-based records management affecting time-efficiency, employee productivity, data accuracy, and data integrity. It does it by storing all EHS related data in the system's database. Entry and retrieval of records are also streamlined.
Quick Entry and Retrieval of Records and Improved Reporting. An EHS software facilitates a streamlined recording process. This can greatly help the EHS team assess data and come up with solutions in light of real-time data.
Encourages Proactiveness and Enhances Presence. A good EHS software motivates employees to focus on the real purpose of the team that is to ensure a safe and healthy workplace and environment for the employees and the entire community. It also encourages EHS leaders to monitor where the company stands in terms of EHS.
Maximized System Intelligence Advantage. An EHS software can carry out data analysis which users only get to do manually using spreadsheets. Companies can leverage the system intelligence that EHS software comes with to maintain EHS compliance and protect and uphold the welfare and health of employees.
Should You Invest in an EHS software ASAP?
How you can maximize the advantage of your EHS software investment depends on the size and requirements of your company. Size-wise, the good news is the latest EHS solutions are already made scale-ready. They can grow with your business once you decide to expand. However, a deeper and more thorough consideration of user requirements is oftentimes important.
When is the time to invest in an EHS software?
If your team has been wasting too much time locating EHS data from spreadsheets and file cabinets
If managing daily tasks and meeting deadlines have been a consistent challenge
If administrative tasks such as compiling papers have been eating up the majority of your EHS team's time
If the team can no longer keep up with EHS responsibilities
If risk and EHS incidents are proliferating despite too much effort (manual approach)
EHS Software – Financial Implication
The price of EHS software is usually defined by its features. Although there are cheaper off-the-shelf EHS software options, more often than not they only come with the basic features. That said, the more features you want, the higher the amount you will have to pay.
It is not solely about the price. If you want to maximize your investment, it is also necessary to consider other factors such as features, maintenance, configuration, upgrade, and scalability to ensure that it can address your EHS concerns.
One of the common mistakes people make when shopping for EHS software is spending too much time checking a software that is priced beyond their budget. Hence, you must talk about the pricing early in your selection process. Whenever an interested supplier offers their solution to you, be upfront and open about your budget as much as possible.
The Return of Investment
One of the effective ways to maximize your return of investment is to make sure that the software you choose can deliver the highest value of the contribution to your company. For instance, if most of your EHS staff spend most of their time creating compliance reports daily, your target should be that they will be able to deliver the same task in a total of fewer than five hours per month. That is how you calculate your cost savings provided that your EHS software can meet your target.
You can calculate your ROI by calculating all the hours saved on EHS administrative tasks like retrieval of documents, sending notifications, reporting, and a lot more. As much as possible, choose the software that can give you the highest ROI within the shortest period.
It is also worth noting that cheap digital solutions can turn out cost-inefficient if they cannot deliver the results you need.
Looking for the Right EHS Software
The plethora of EHS software options you will find in the market today are somehow the same. If you do not want an off-the-shelf, you will most likely end up with a custom one that is usually homegrown or developed in-house for the company's use.
Before you begin looking for an EHS software, you will need to identify which type of software best fits your requirements. While opting for custom software will initially seem like a great idea, most custom-made EHS solutions cannot cater to constantly-changing user requirements. Unfortunately, there are a lot of companies that would have to use it for months to years before they notice a clear return on their investment.
Off-the-shelf EHS software are not bad at all. In fact, they are packed with core features and facilities that can take your EHS management to an impressive level. These include document management, dashboard trending, tasks and corrective actions, automatic notifications and alerts, and fast generation of reports in light of real-time data. Meanwhile, more advanced software options also cover features like incident management, regulatory checking, audit and inspections, and data warehousing. Sometimes, they come with a mobile app version too.
A guided EHS software purchase decision means the features and functionality you need should not be compromised just so it can align with your budget. It takes a series of balancing the pros and cons if you want to ensure the best value of your investment.