Grab huge Black Friday discounts on Geekbuying!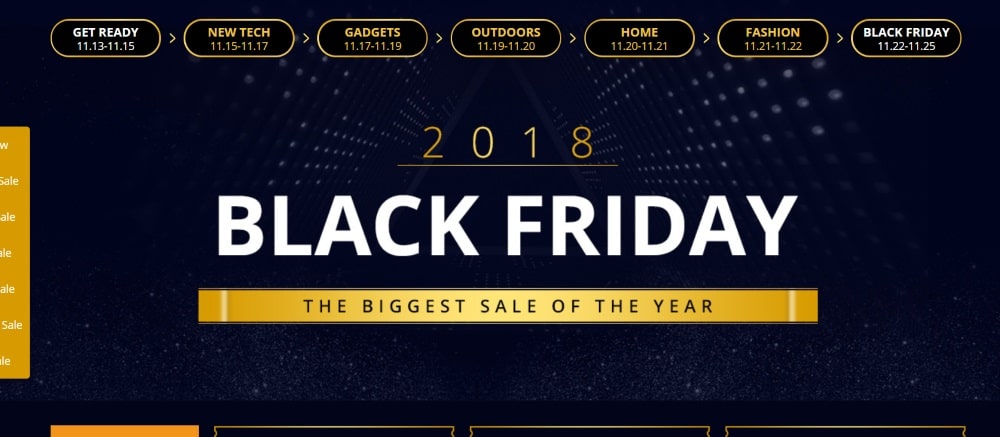 One of the best selling platforms in the world, Geekbuying, has become famous for the high quality of the products it offers. If you aren't sure where to go for the good deals, here's an advice: Geekbuying Black Friday promo page is a good place to start.
First of all, you can get a flagship phone for free. If that's not a good deal, I don't know what it is. You don't have to do anything in particular, you just need to spin the wheel everytime you log in or make an order, that simple. There's also some other great gadgets in the lucky draw like Xiaomi Mi band 3 and coupons with worth of up to $200.
There are also a number of coupons that can be redeemed depending on the amount of money spent. Here's a list:
$2 OFF order value over $10 Save $2 GKBBF02
$5 OFF order value over $30 Save $5 GKBBF05
$7 OFF order value over $70 Save $7 GKBBF07
$10 OFF order value over $100 Save $10 GKBBF10
$15 OFF order value over $200 Save $15 GKBBF15
$50 OFF order value over $700 Save $50 GKBBF50
That means you will have a $2 discount for a purchase over $10, $5 discount for a purchase over $30 and so on.
If you're looking for a smartphone in budget category, safest bet is the Xiaomi Redmi 6. A great choice for $119,99 with 3 GB of RAM and 32 GB of storage, 5,45 inch IPS screen and dual camera setup on its back.

Honor 7A costs a bit more – for a $144,99 you will get a handset with 5,7-inch screen, fueled with Snapdragon 430, 3 GB of RAM and 32 GB of storage. It is one of the cheapest smartphones to include Face Unlock and delivers a good performance for its price range.

If you're up for some midranger that delivers great performance for a reasonable price, there's a common name just behind the corner: Nokia. Model X6 (also known as Nokia 6.1 Plus) features 5,8 inch Full HD screen, whopping 6 GB of RAM and it is powered by Snapdragon 636. It runs stock Android straight out of the box.

Don't forget to check Geekbuying's Black friday offer for even more great deals!