Gretel GT6000 Review: cheapest 6000mAh Big Battery smartphone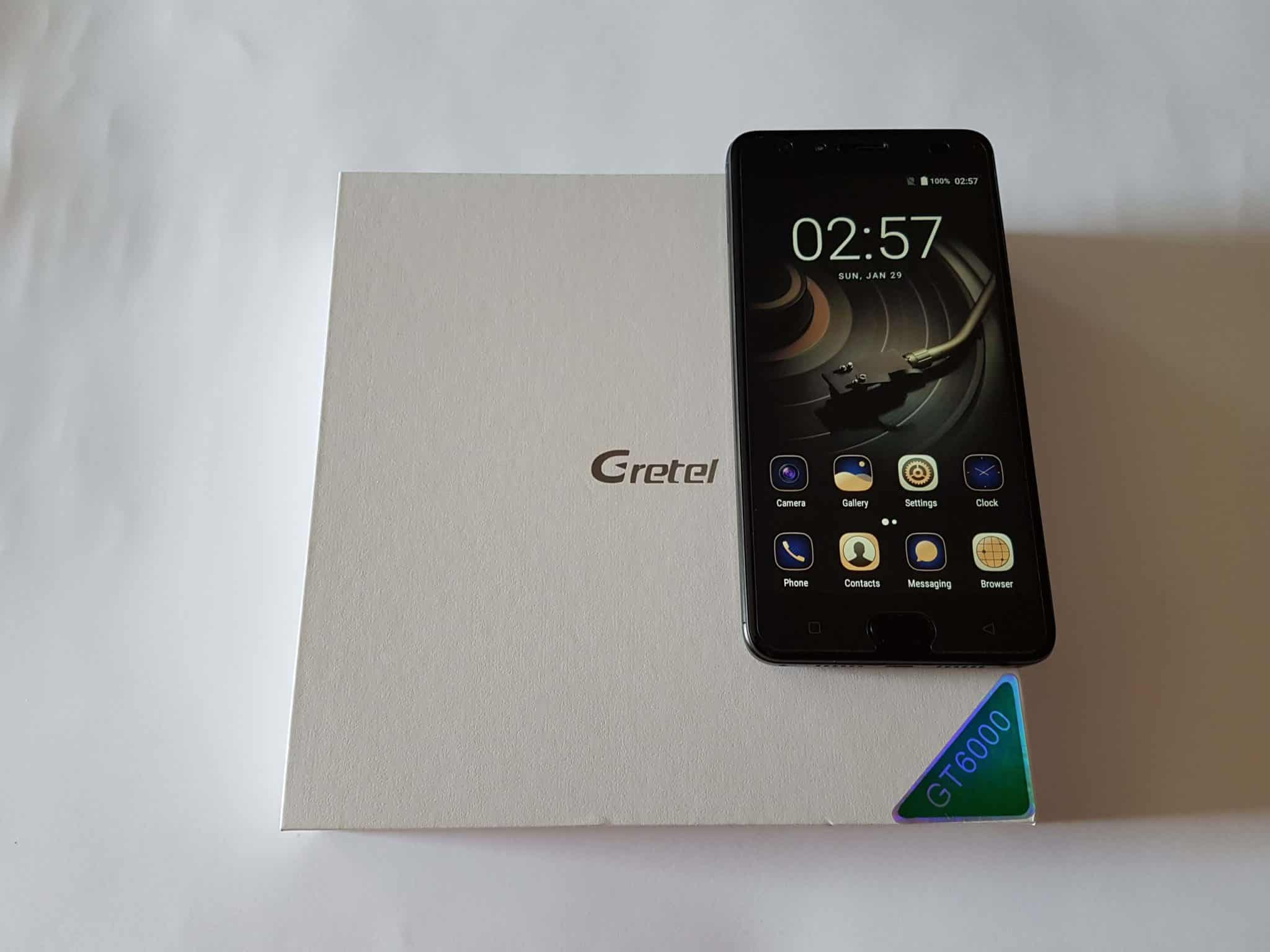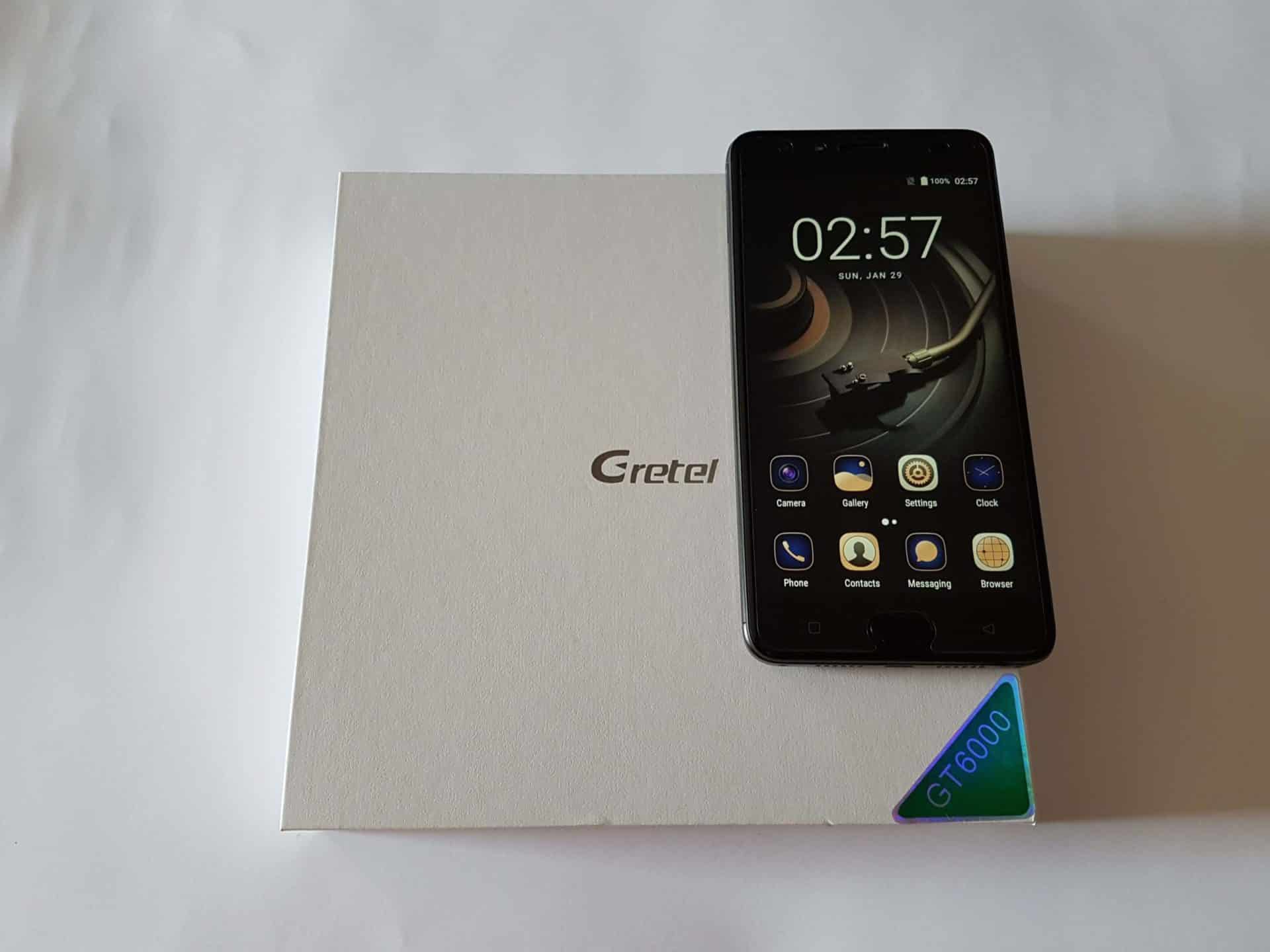 Recently we have received really interesting high-capacity smartphone from Chinese company Gretel. So in this article we will present to you Gretel GT6000 which comes with main features like big battery with capacity 6000mAh, but this is not all because it has very good build quality, and what is most important the price is very low around $100 at Gearbest. So we believe that it will be very interesting for many people.
Build quality & Display
As we said earlier Gretel GT6000 is made from high quality materials, or in other words the case is completely made from metal. Which surely surprised us because in these price range group mostly smartphones are made from plastic.
So in our opinion this is definitely a big plus, besides that the phone looks and feels like much more expensive device. But when we speak about screen, then we can tell you that display is 5.5 inch big with HD resolution, and according to the company display is made by famous company SHARP. Overall these device justifies the price, and much much more.
Performance and benchmark testing
On this field these big battery smartphone is also prepared for all purposes. Thanks to good choice of built-in hardware, so for example Gretel GT6000 is based on quad core CPU Mediatek MT6737 including Mali-T720 GPU. Therefore then we speak about memory performance then we can tell you that it has 2GB RAM including 16 GB of storage space, and if you are curious you can upgrade internal storage up to 32 GB with SD card.
These kind of built-in hardware is prepared for all kind of things. So you don't need to worry because you will able to do anything you want. You can normally watch movies, play games, or do something else. Of course we have tested the phone with the benchmark apps, and below you can see scores which are expected for these kind of device. For these price and you can be thought this white with these kind of built-in hardware.
Benchmarks test results
Playing games
Watching 4K videos
GPS
Camera Quality
We have been very surprised when we saw that this these device has dual rear cameras. Because in these price range mostly smart phones has only one rear camera. According to available information Gretel GT6000 has 13.0MP + 1.3MP sensors for dual rear camera setup where the main sensor is Panasonic MN34172.
We were extra curious about these camera setup, so because of that we have tested the camera in several different locations in town. After we have looked at all photos, we must admit that at that these camera setup is the best in these price range. Photos are natural and almost 100% sharp, so below you can see photo samples.
Photo Test Samples
Battery life
These is another great feature from this smartphone because it has high-capacity battery which is very important function for many people these days. So according to the Gretel company it has 6000mAh which is actually great, and in the survey it offers you a longer autonomy and use.
We have tested the battery with battery tester, and according to our calculations it has approximately 5509mAh. Of course it supports quick charging 9V/2A, and in these say you don't need to wait too long to get fully charge device. For example it can last approximately 16 hours for watching videos, or 30 hours 3G talking time.
23% to 100% = 2121mAh (converted to 4242 mAh – because of different voltages)
77% = 2121mAh (4242 mAh)
1% = 55mAh
100% = 5509mAh
Price Info
Here is good choice for buying Gretel GT6000, because now the price is around $100:
Conclusion
So overall we are very satisfied with the device because it offers very good build quality, it has good screen. But don't forget that it has high-capacity battery, dual rear camera setup, and all you get for only $100.