Ulefone Gemini Pro Review : Specifications & Price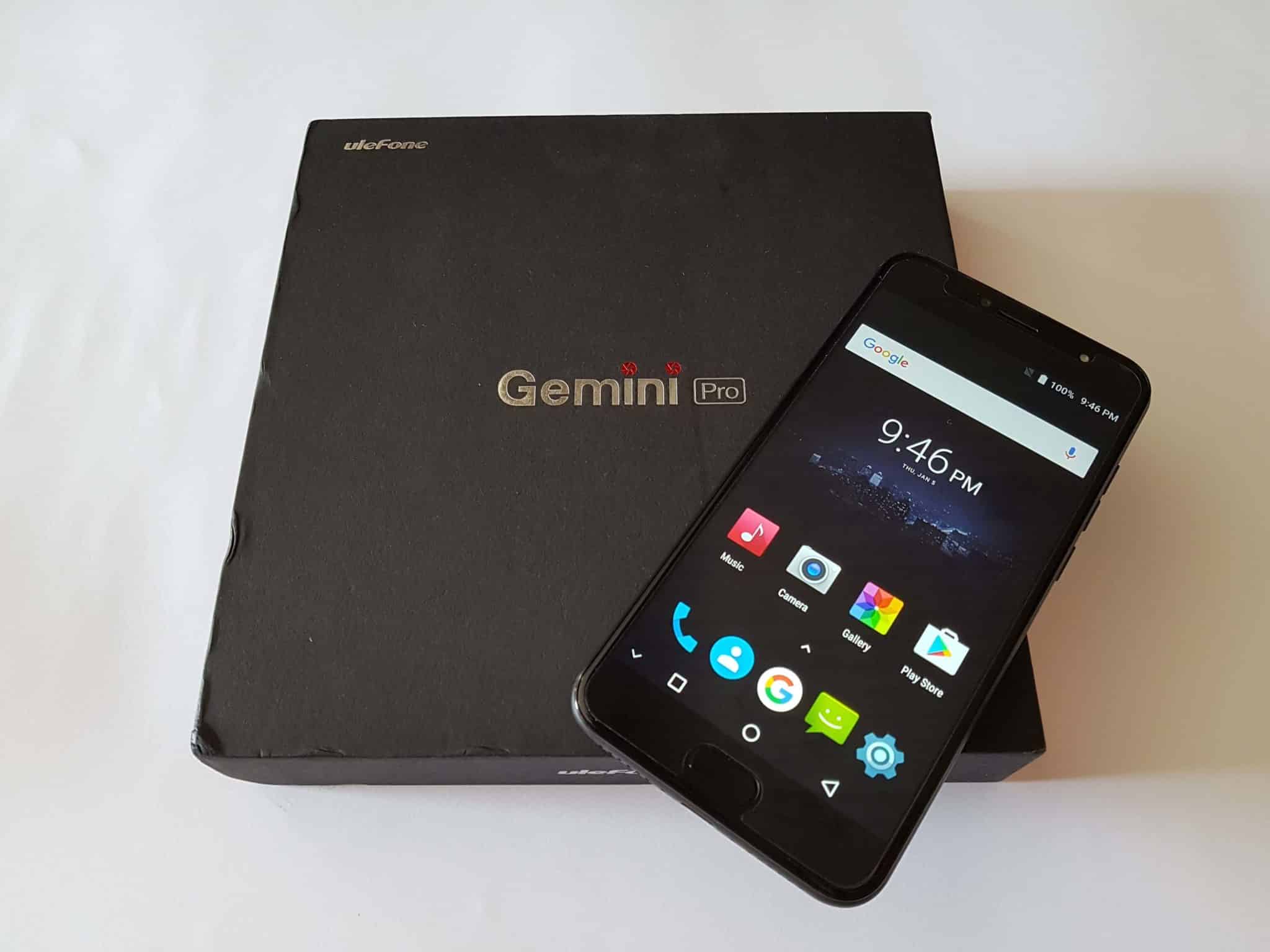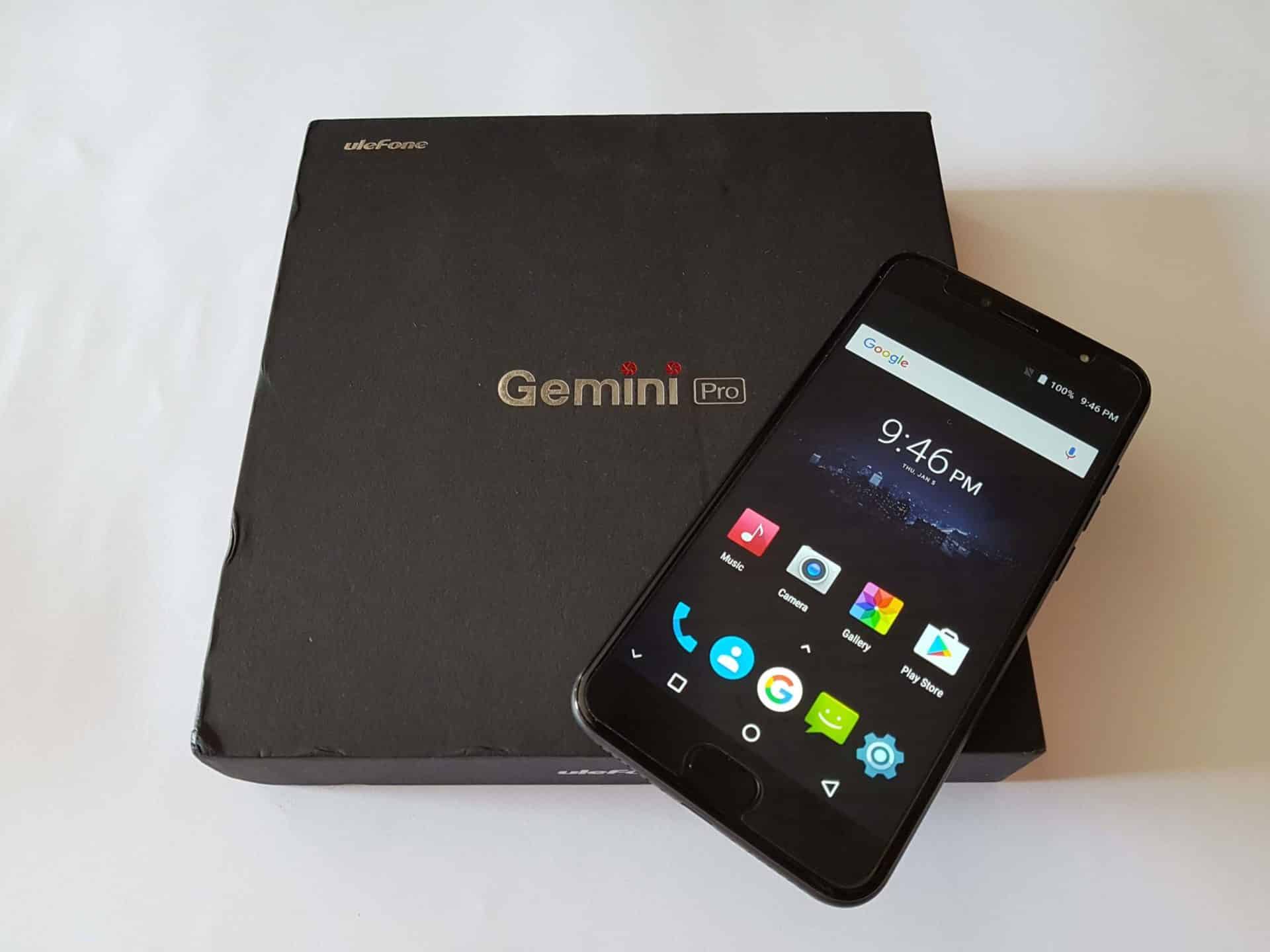 Recently we have tested the Ulefone Power 2, now today we have opportunity to introduce to you Ulefone Gemini Pro which is actually their latest flagship device. It looks awesome but at the same time it is very powerful dual-sim smartphone. As main features it has dual rear camera setup, Helio X27 chipset, and 4GB of RAM.
If you are curious we have bought our device at Gearbest online shop.
Build quality & Display
Ulefone Gemini Pro is premium smartphone which is made from high quality materials where the case is made from metal. They have used nano injection, grit blasting, and high-accuracy CNC cutting to create these wonderful smartphone. It is actually available in two different colors which are black and red. In this review we have actually a black.
Besides great build quality it looks awesome, and everybody will think that this smartphone cost much more. Also it comes with latest USB TYPE-C port which allows you much faster data tansfer. But when we speak about the display we can tell you that it has 5.5 inch screen read full HD resolution where the screen is protected with Corning Gorilla Glass 3 protection. Display is also great quality because it offers exceptional visual experience. But it also offers high sharpness because 5.5 inch display with full HD resolution is great choice.
Performance and benchmark testing
As we said earlier Ulefone Gemini Pro is their at this moment flagship device which of course has powerful built-in hardware. So under the hood it has Deca Core chipset MediaTek Helio X27 with ARM Mali-T880 GPU. Therefore when we speak about memory it has 4 GB of RAM including 64 GB storage space where approximately user has 55 GB free, and if you need more storage space than you can use SD card Up to 256GB which is also definitely a great feature.
We are not surprised to see how everything from playing games to every day use like listening to music is working perfectly normal. Because from what you can see these device has most powerful built-in hardware, and it would be a shame to have some problems. But as we said earlier you don't need to worry because everything works just fine. Therefore below you can see some additional information like benchmark scores.
Benchmarks test results
Playing games
Watching 4K videos
GPS
Camera Quality
We must admit that they have improved a lot when we speak about photo quality. So it has two rear cameras or in other words it comes with dual rear camera setup. Both cameras have 13 megapixel sensor – IMX258 RGB sensor + IMX258 MONO sensor. So in this way you can take much better full wide photos. But also you can take monochrome photos.
While the front facing camera is actually 8 megapixel  interpolated to 13MP. But what is most interesting that front facing camera has also LED flash which is additionally very useful. So as we said earlier for the quality is great, and below you can see photo samples.
Photo Test Samples
Battery life
According to the company Gemini Pro should have 3680mAh battery capacity. But as we said many times before we always test the battery, and according to our tests it has approximately 3012mAh. From other information we can tell you that it supports quick charging MediaTek Pump Express plus 2.0, or in other words it charge your phone very quickly. If you are curious we can tell you that with average use it can last 2 days.
76% to 100% = 422mAh (converted to 723mAh – because of different voltages)
24% = 422mAh (723mAh)
1% = 30.1mAh
100% = 3012mAh
Price Info
At this moment it costs around $250 which is actually really cheap for this kind of device. So if you are interested you can buy it at very popular shop Gearbest.
Conclusion
So Ulefone created a great and powerful smart phone which in these case is Ulefone Gemini Pro. It looks awesome, but at the same time it is made from high quality materials. But this is not all because it has very powerful hardware like MediaTek Helio X27, 4GB RAM, and more. Besides that it comes with dual rear cameras. So for these price is great choice.