Vkworld Z3310 Review – the best Nokia 3310 clone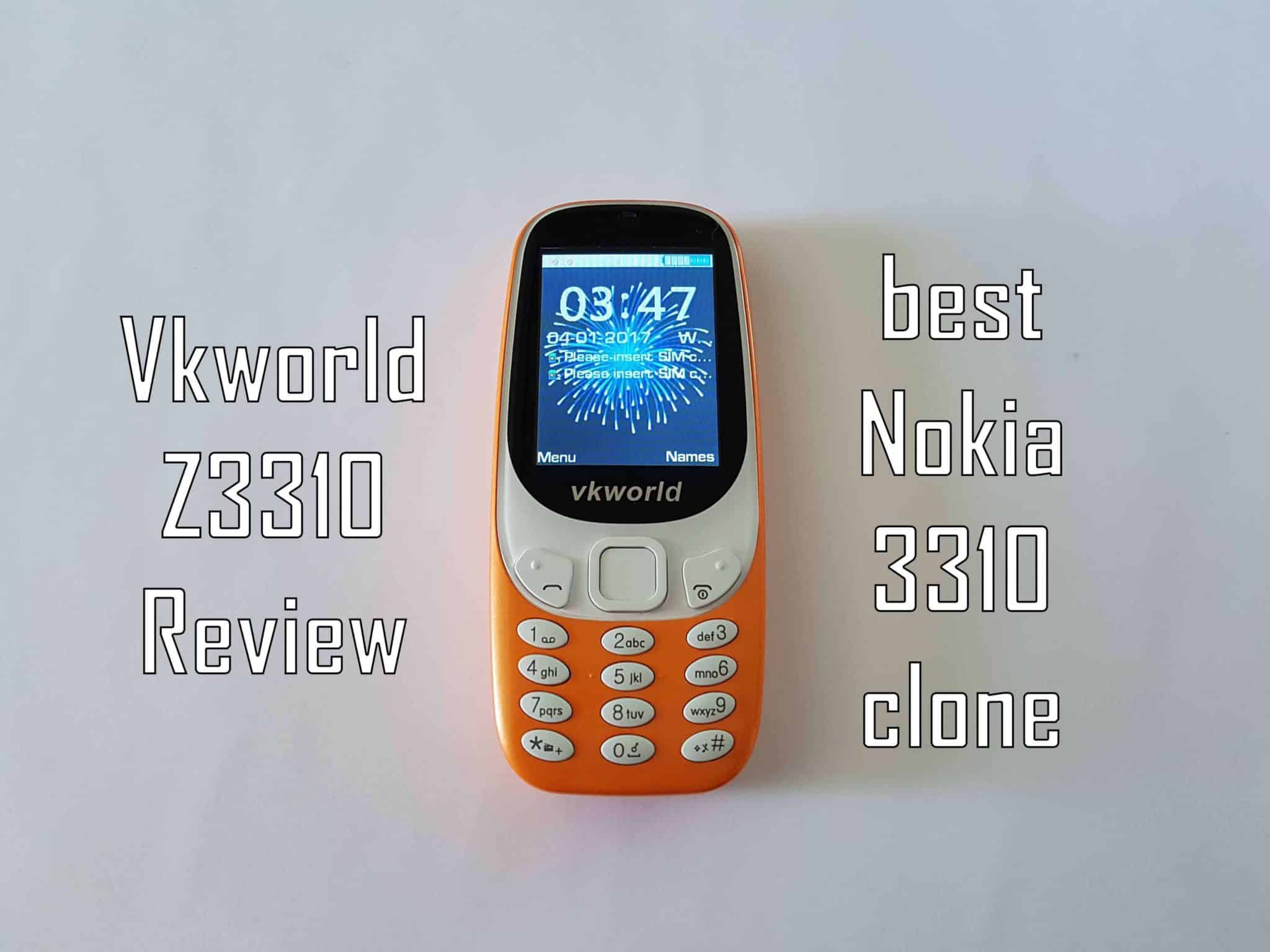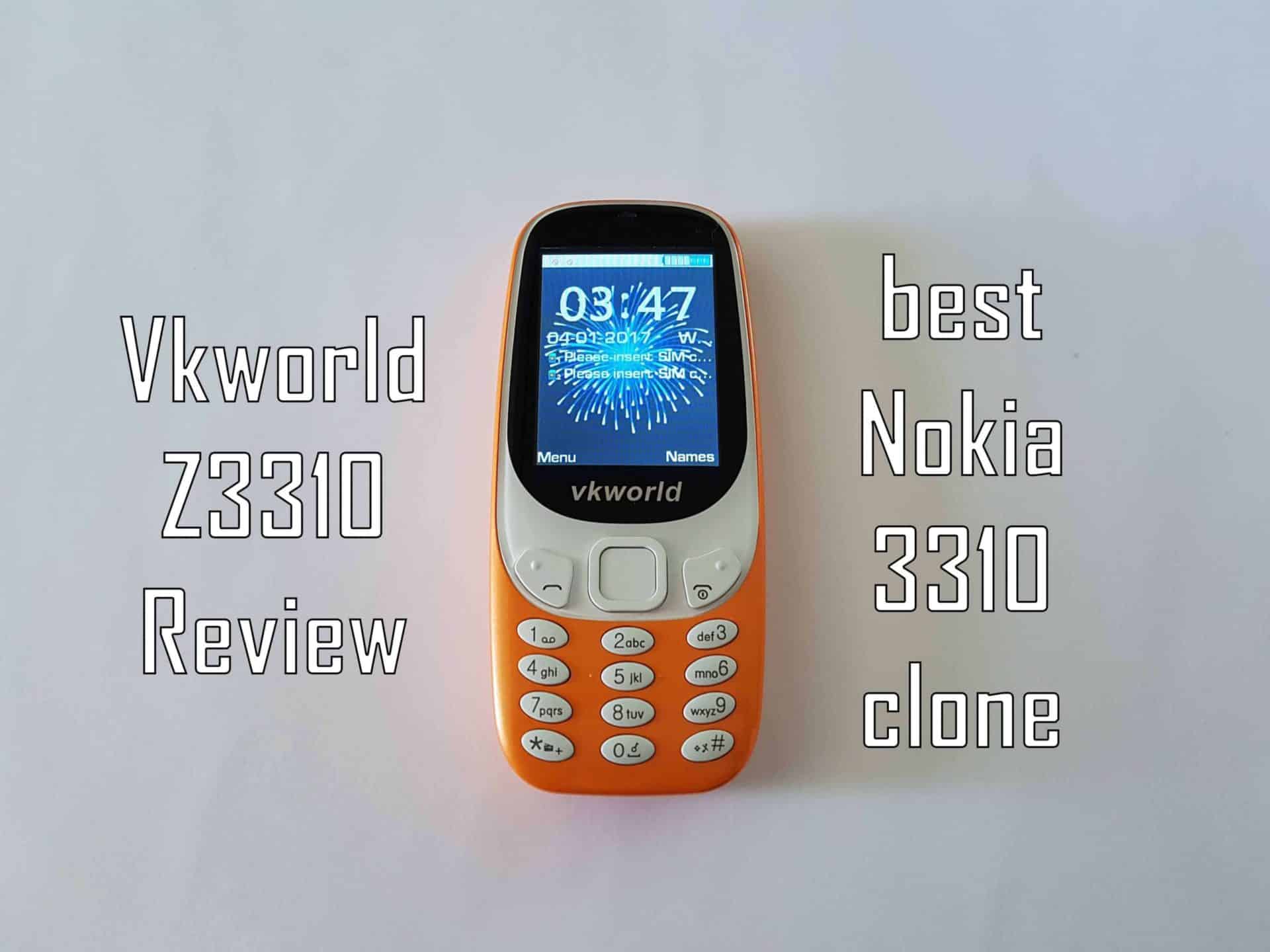 Recently was introduced the new Nokia 3310 to honor the old 3310. Expectant there is a huge interest for this mobile phone. We are not surprised to see huge interest for the cell phone, where the same interest was many years before for Nokia 3310.
Because of that some Chinese smart phone companies have created clone or copy of this mobile phone. Among them is Vkworld, which has recently introduced Vkworld Z3310. From what we can see the mobile phone is actually Nokia 3310 clone, and it is really cheap because the price is only around $25.
Build quality & Display
In reality when you are buying a really cheap product like mobile phone or something similar you can't have high expectations. In the situation Vkworld Z3310 costs are around $25 and it is really cheap. But at the same time the quality of device is actually good. Where the case is made from plastic including all buttons. Almost the same like old one.
But we have been very surprised because actually it has very loud speaker. The cease very useful for listening  FM radio or maybe music . Because it has slot for memory card  up 8GB.
For example at the weakest volume settings sound is strong. Also at the top of device it has very strong led flash light which is also very useful.
Therefore when we speak about display, it has 2.4 inches non-touch screen with 240×320 pixels resolution. Which is actually nothing special but for calling, text messaging or something similar it will be enough.
Camera Quality
You need to know that these kind of devices in these price range group in 100% does not have good quality camera. These kind of quality we could see I don't know ten years ago. According to the company it has 2.0MP camera which is also equipped with led flash. These camera is intended only for fun. But below you can see some photo samples to see photo quality.
Photo Test Samples
Games
Yes dont worry 🙂 it has a very popular game snake. So you can play for hours, but there is also Facebook app including Opera mini browser.

Connectivity
As base this mobile phone supports dual-sim connectivity, or in other words you can use two SIM cards at the same time. Also it supports these frequencies GSM: 800/900/1800/1900MHz. Therefore about connectivity it also supports Bluetooth connection.
Battery life
Acording to the company it has 1450mAh which allows you approximately three days of average use. Because this mobile phone it is not a big consumer.
Price Info
So as we said earlier Vkworld Z3310 costs around $25 which is at affordable for everyone. So we suggest you the best store.
Conclusion
Actually it is really cool to go back to the past and at least for a short while. This allows us Vkworld Z3310 which reminds us of the legendary Nokia 3310. You don't need to use these mobile phone as primary phone, you could buy it for fun or as secondary mobile phone. Overall you will be happy when you receive it in your hand.