iOcean X8 Review – Elegant OctaCore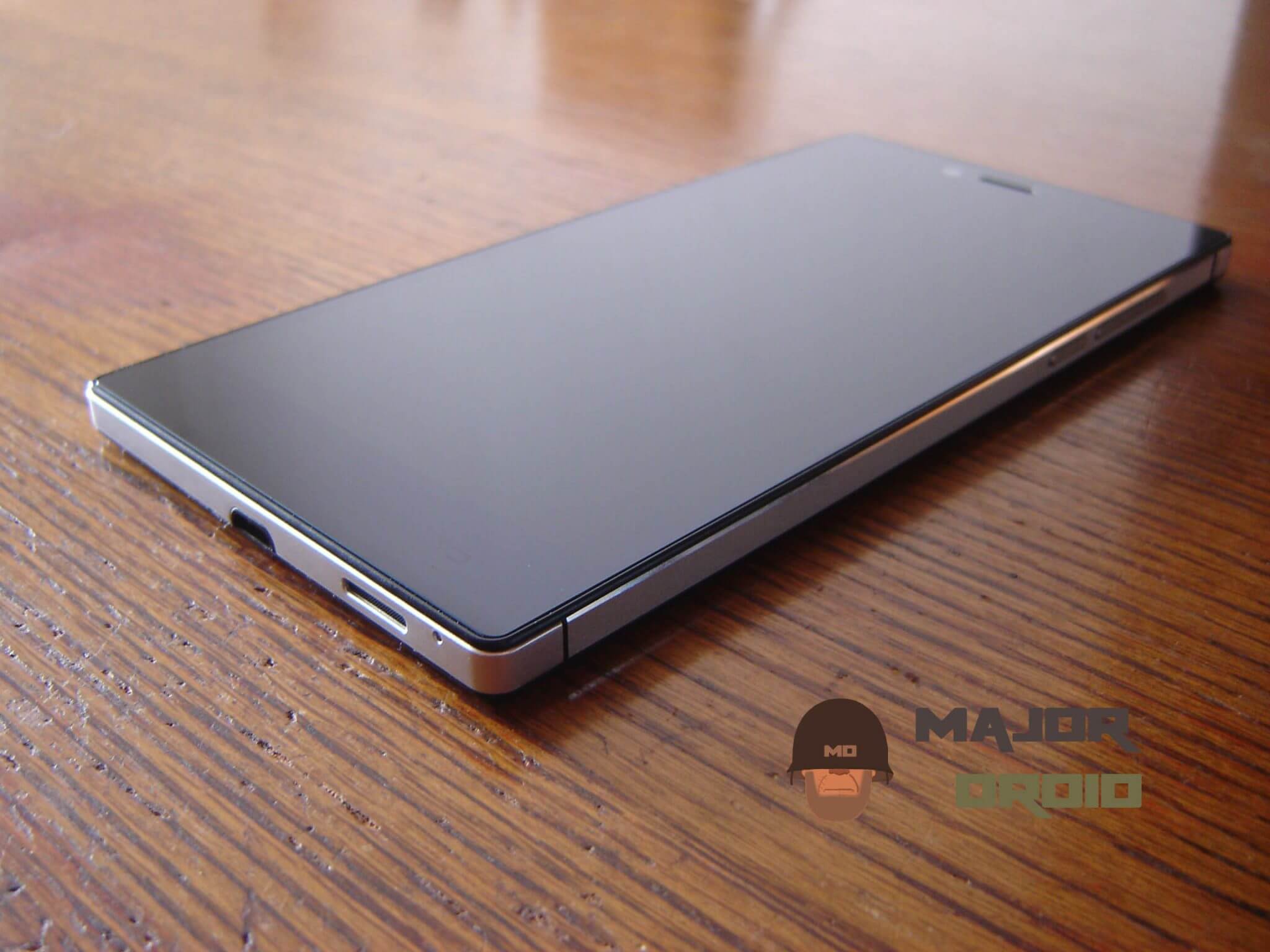 Hi, I have for review really nice smartphone called iOcean X8. This is high end smartphone with octacore cpu. I must say that this phone is really cool and elegant. I have to admit that iOcean has done an excellent job. So take a look and see what I think about this device in the full iOcean X8 review.
The iOcean X8 was presented in the beginning of this year, potential customers were impatient to get this smartphone. And there was a enough time to think about this phone and believe me it worth it waiting. This device will be interesting to many people because it looks very similar to Sony Xperia Z. Also please don't forget to take a look photos.
iOcean X8 Specifications
CPU: MT6592 1.7GHz Octa-core
GPU: Mali 450
OS: Android 4.2
RAM: 2GB
ROM: 32GB
Screen Size: 5.7 inch, 1920X1080 pixels FHD
Screen Type: LTPS screen, Gorilla glass III, OGS
Band: 2G: GSM 850/900/1800/1900MHz
3G: 850MHz/2100MHz
Sim card: Dual SIM Dual Standby
Wifi: 802.11 b/g/n
GPS: Yes
Gyro: Yes
Light Sensor: Yes
G-Sensor: Yes
Proximity sensor: Yes
Compass: Yes
Status Indication LED: Yes
Gesture control: Yes
Gesture sensing: Yes
Rear camera: 14.0 MP with auto focus
Front facing camera: 5.0 MP
Battery: Li-Polymer 2650 mAh
Package contents
If you decide to buy the iOcean X8 you will get the following items : charger, usb cable and hard case. All items are in white color except the hard case which is in black. All items are wrapped in white box.
Design
As I said before iOcean X8 is beautiful phone. This company has done an excellent job, without exaggeration. Front and rear side of the device has a Corning Gorilla glass III protection. So, on the front side is really big FHD screen with size of 5.7-inch. Above the screen, there is front 5 megapixel camera and there are also sensors like light and proximity sensors. When you turn around the device you will see some similarity to Sony Xperia Z and Xperia Z1. On the left top corner there is main 14.2 mega-pixel camera with led flashlight. In the centre of the device there is a logo of iOcean. Edges are made of stainless steel and when you touch it you have the feeling of high quality. The level of quality, design and finish are in the same level as in other famous companies like Apple or Samsung.
In one word this is good-looking device. I have to say that I'm really pleasantly surprised with the X8. They have taked care of every single detail.
Screen
As you could already see this smartphone has a 5.7 inch full HD screen. I must say that lately other companies are also releasing devices with larger and larger screens. With some innovation and ideas devices are not too much larger than before. So you can still use it normal like before, and you don't need to worry. It still fits in your pocket of your pants. The quality of the screen is really good and I have not found any problems while I was using it. Brightness is also good including viewing angle. The display has all features as other flagship devices like OGS – One Glass Solution and LTPS. LTPS allows you to use phone in winter wheat your wear gloves.
Hardware
iOcean X8 has the same hardware like X7s elite. It has already known to us a very popular MediaTek MT6592 a 'true octa-core' processor with speed of 1.7Ghz. There is also Mali 450 GPU and 2GB of RAM. The only difference between these devices are internal memory. It is enough for everyday use, web surfing and of course for gaming. In this review I played Gta San Andreas which worked perfectly normal :D. I have also made some tests in Antutu Benchmark and in Vellamo Benchmark application. Test results are good, they are at the top. The results are slightly worse than on Iocean X7s elite because of larger screen. But please don't worry it is completely normal, phone works without lags and other problems.
Connectivity
There are two versions of the of X8. I'm told from company that they will see will they produce WCDMA 3G 900mhz/2100mhz version. Because It depends on how much interests will be for this device. But for now there is only 850mhz/2100mhz which I also have. Except for the network connection there is also wifi, Bluetooth 4.0, NFC and GPS. This device is dual sim phone. It uses one micro sim card and one nano sim card. All functions works perfectly normal including GPS. I tested the GPS without network connection and wifi. I tested the GPS with GPS testing application which I have downloaded from Google play. Later in new article I will test the GPS with iGO application.
Camera
iOcean X8 has front and back camera. The main camera has a 14.2 megapixel sensor while the front camera has 5 megapixel sensor. As we know from before it is not always everything in megapixels. It is also important how good is the sensor, what quality is the lens and for example what is a aperture size from this device. I have in detail tested the both cameras, and unfortunatel I had to say that x8 produce solid quality photos when you shoot in low light places. While the photos are excellent when you are photographing with enough light. Problem is with low light because of weak led flashlight which it is not enough strong. But overall quality is good and I think it will satisfy you. Please take a moment and see below the photos which I have personally photographed and as you can see there are really good.
Battery
This phone has a non-removable battery with capacity of 2650 mAh. Some people don't like non-removable batteries. Because there is possibility to have problems with the phone and then you cant remove the battery in easy way. But there is always a solution so in my personal opinion I don't have any problems with non removable batteries. This battery has proved to be good but I think they could put stronger battery. Because this device is really strong and powerful and has huge screen with full HD resolution. But for the average and medium using the battery will be enough.
Conclusion
The iOcean X8 is a flagship device. Design and build quality are are simply great they have done a really nice job. It looks elegant and you have a feeling that you have a premium device. I really love it. It is just a beautiful phone. Also the build quality is stunning, they have invested a lot of time and knowledge to build phone like this one. Except for design technically speaking this device is a beast, for everyday use and for demanding users will suffice in any way. Also it has a large screen with FHD resolution, size of the screen is 5.7 inch. There are also here high end specs, so these are positive things about this device. In my opinion the only negative thing about this device is the led flashlight, which is not enough strong so in lowlight photos are just good. And one other thing which is in my opinion not important, buttons below the screen don't have a backlight. But this is not a big problem because when you start to use this device after few times you will know where the buttons are. I hope you'll like a review and if you have any questions please ask or comment.