Kick off the start of the FIFA World Cup with the Gearbest e-shop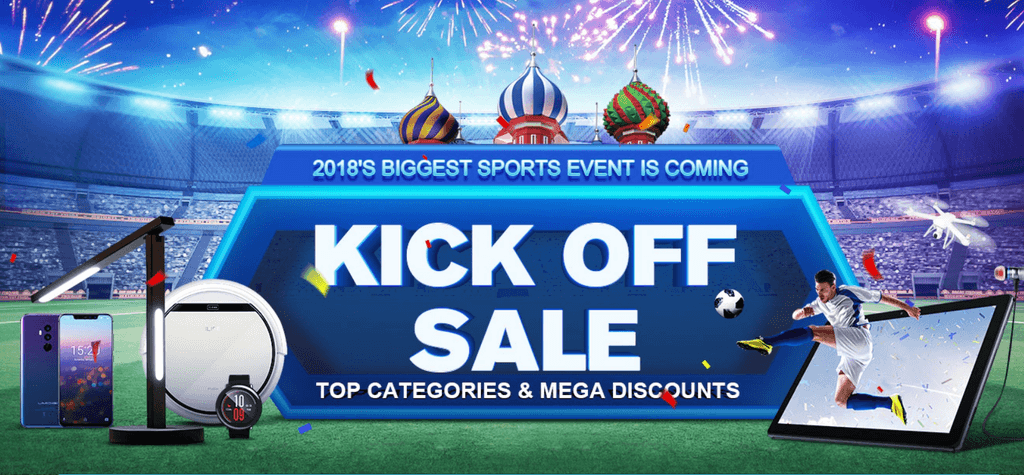 Official opening ceremony for the 2018 FIFA World Cup is already behind us and with the first match under way we are finally once again sucked in by the biggest sports event on the planet. And with such occasions come the special events to celebrate from various directions. Today we have for you a Kick Off sale from the Gearbest e-shop so maybe you can find something interesting there.
Of course there are some timed limited Flash Deals designated as "Penalty Shootout Deals" and there are surely some worthy balls to kick into the goal. Like the new UMIDIGI Z2 phone model in the stylish Twilight variant, 6,2-inch notched screen or quad camera setup for just $249.99. Or the SOOCAS/SOOCARE X3 Sonic electric toothbrush for just $41.99, it's always good to be investing to your own health after all.
But even the "normal" sections of the World Cup 24/7 sales have quite some juicy pieces to buy, like the Phones section with the OnePlus 6, Honor V10, Xiaomi Redmi S2 and many others. Or some other tons of electronics, tablets, gadgets, cameras, drones, accessories, home appliances or even apparel. So head to the Gearbest's official event page and soft through the sea of offers to find just the right one for you.