Tomtop has 61% discount on an Android smartwatch – Zeblaze Thor 4!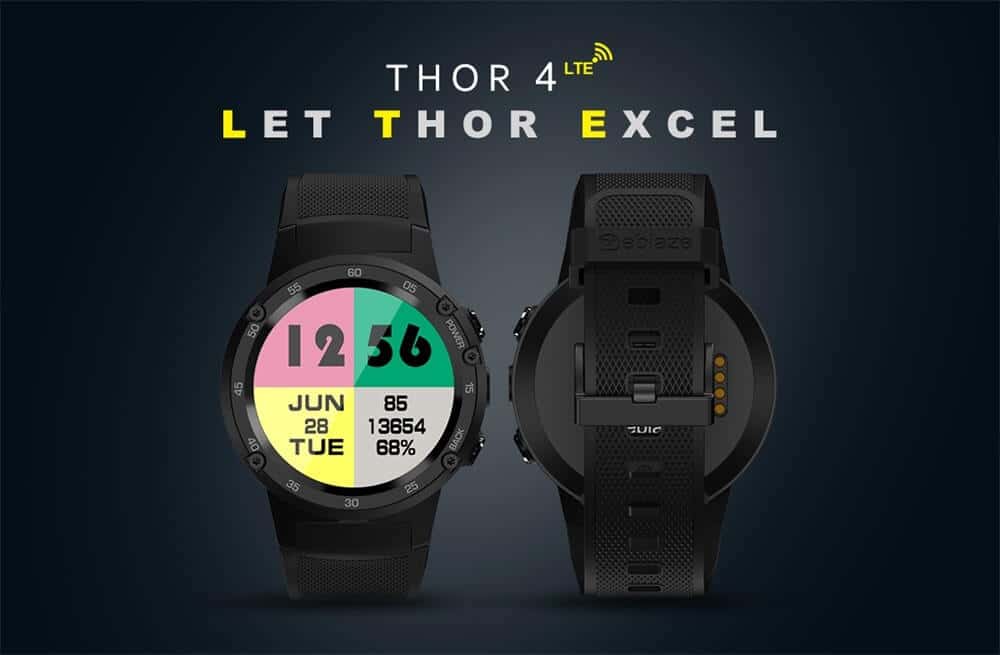 A fantastic smartwatch is on discount right now, a big discount! Zeblaze Thor 4 smartwatch otherwise costs $327.49 in the Tomtop store, but in the following week they're having a big discount on this smartwatch and you can get it at a 61% smaller price. That watch is currently on sale at a price of $129.99 and the supplies are limited. At the time of writing this article, there are 217 left. That may be a big number, but it can change drastically any time.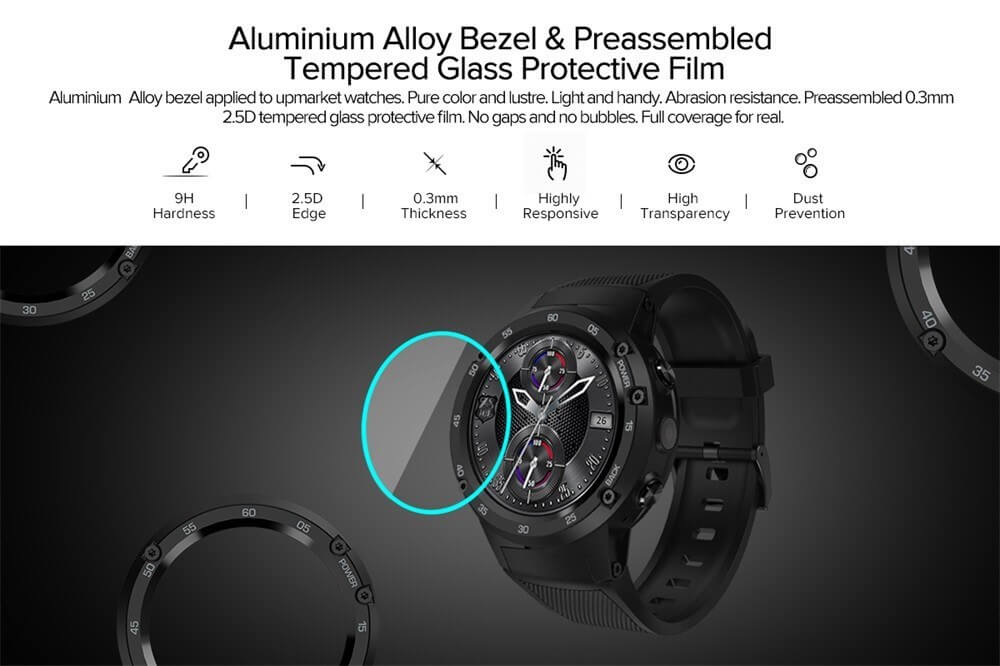 Just wait until you hear the specs on this thing. AMOLED screen, 4G LTE, Android Nougat (Yes, on a smartwatch!), even a 5MP camera! This is a real powerhouse of a smartwatch and it only shows how far the wearable technology has gone. For those who love to customize their gadgets, this watch has up to 150 skins out of the box, and you can get more online.
The applications are all there – Instagram, Facebook, Uber, Twitter i and many more! This smartwatch really has it all! It sports Gorilla Glass of the fourth generation, 1GB of RAM and 16GB of flash memory. That's double of what my smartphone had up until recently. This smartwatch hides many surprises, check the link below and find out for yourself.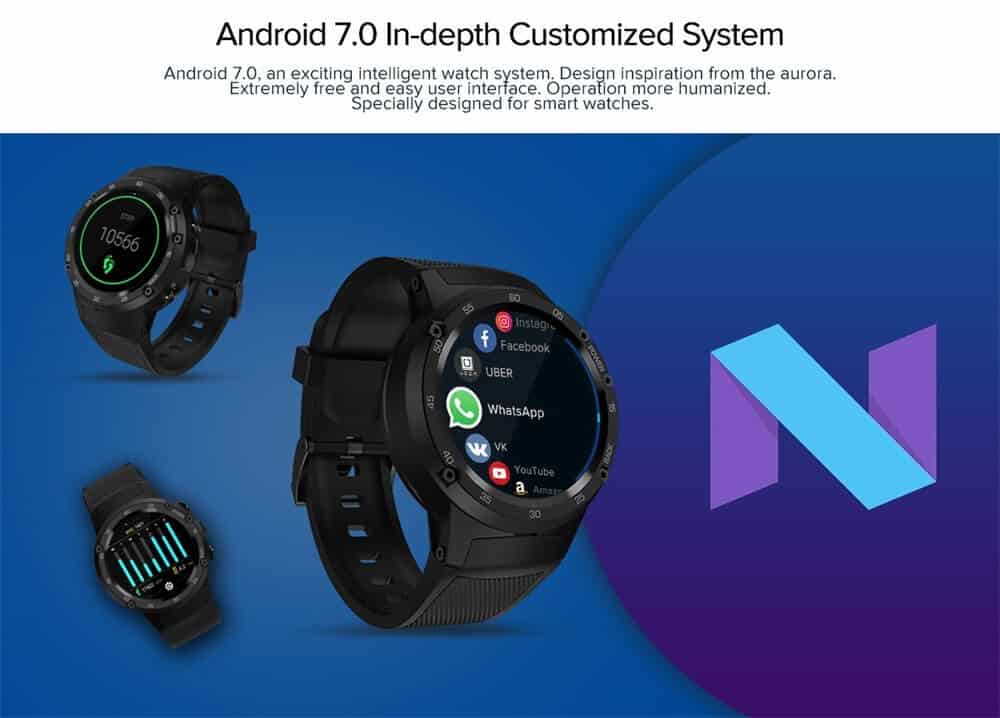 Don't miss this opportunity, get Zeblaze Thor 4 now!
CHECK OUT THE OFFER ON TOMTOP!
EHS Software as a Worthy Investment – What You Need to Know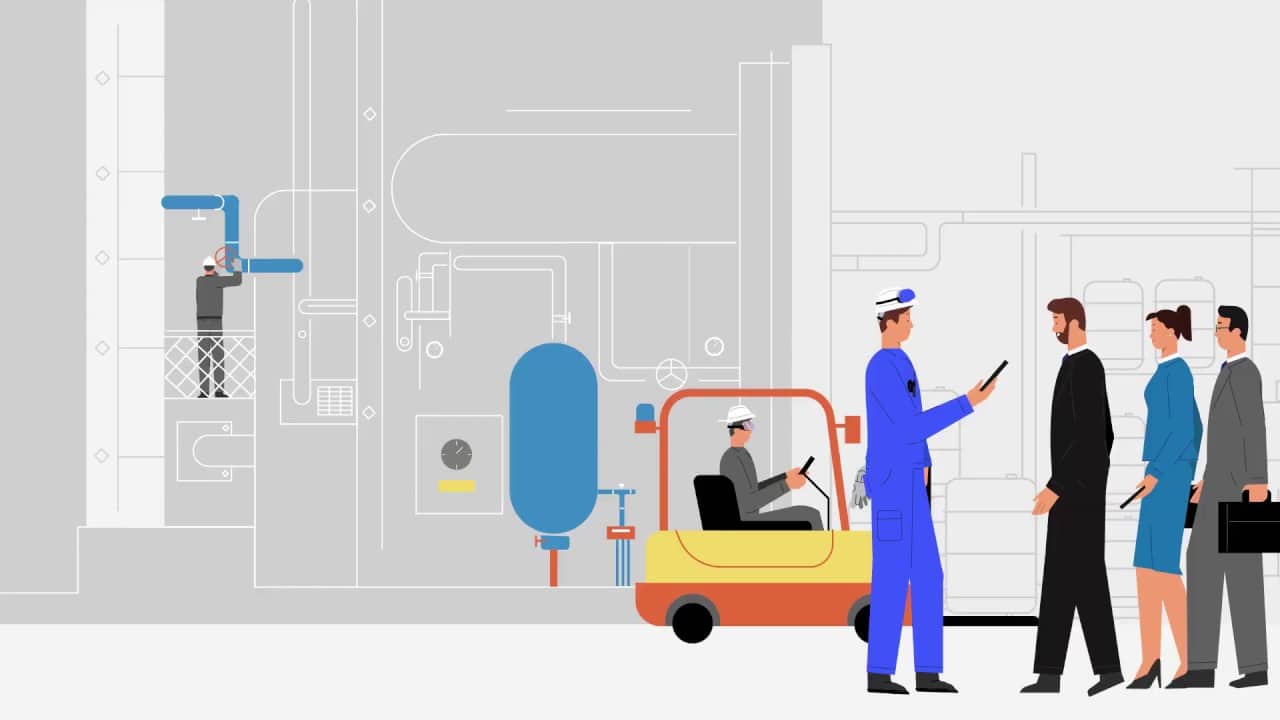 Compliance with EHS laws is only one of the aspects that justify why EHS management is necessary. Many large scale companies have seen that loopholes in the area of EHS or Environment, Health, and Safety can put their efforts to waste in just one snap. Hence, taking the game to another level has become the new focus. To better attend to EHS concerns and ensure proper EHS performance, people invest in digital solutions such as EHS software.
EHS Software is a Worthy Investment
A company can gain in various aspects by just investing in EHS software. It has proven to be beneficial just to the company's image and welfare but also down to its employees. What are these benefits?
Systematic EHS Management Solution. Computerization and automation of EHS management processes are an automatic perk of using EHS software. It addresses the pressing concerns present in a manual, paper-based records management affecting time-efficiency, employee productivity, data accuracy, and data integrity. It does it by storing all EHS related data in the system's database. Entry and retrieval of records are also streamlined.
Quick Entry and Retrieval of Records and Improved Reporting. An EHS software facilitates a streamlined recording process. This can greatly help the EHS team assess data and come up with solutions in light of real-time data.
Encourages Proactiveness and Enhances Presence. A good EHS software motivates employees to focus on the real purpose of the team that is to ensure a safe and healthy workplace and environment for the employees and the entire community. It also encourages EHS leaders to monitor where the company stands in terms of EHS.
Maximized System Intelligence Advantage. An EHS software can carry out data analysis which users only get to do manually using spreadsheets. Companies can leverage the system intelligence that EHS software comes with to maintain EHS compliance and protect and uphold the welfare and health of employees.
Should You Invest in an EHS software ASAP?
How you can maximize the advantage of your EHS software investment depends on the size and requirements of your company. Size-wise, the good news is the latest EHS solutions are already made scale-ready. They can grow with your business once you decide to expand. However, a deeper and more thorough consideration of user requirements is oftentimes important.
When is the time to invest in an EHS software?
If your team has been wasting too much time locating EHS data from spreadsheets and file cabinets
If managing daily tasks and meeting deadlines have been a consistent challenge
If administrative tasks such as compiling papers have been eating up the majority of your EHS team's time
If the team can no longer keep up with EHS responsibilities
If risk and EHS incidents are proliferating despite too much effort (manual approach)
EHS Software – Financial Implication
The price of EHS software is usually defined by its features. Although there are cheaper off-the-shelf EHS software options, more often than not they only come with the basic features. That said, the more features you want, the higher the amount you will have to pay.
It is not solely about the price. If you want to maximize your investment, it is also necessary to consider other factors such as features, maintenance, configuration, upgrade, and scalability to ensure that it can address your EHS concerns.
One of the common mistakes people make when shopping for EHS software is spending too much time checking a software that is priced beyond their budget. Hence, you must talk about the pricing early in your selection process. Whenever an interested supplier offers their solution to you, be upfront and open about your budget as much as possible.
The Return of Investment
One of the effective ways to maximize your return of investment is to make sure that the software you choose can deliver the highest value of the contribution to your company. For instance, if most of your EHS staff spend most of their time creating compliance reports daily, your target should be that they will be able to deliver the same task in a total of fewer than five hours per month. That is how you calculate your cost savings provided that your EHS software can meet your target.
You can calculate your ROI by calculating all the hours saved on EHS administrative tasks like retrieval of documents, sending notifications, reporting, and a lot more. As much as possible, choose the software that can give you the highest ROI within the shortest period.
It is also worth noting that cheap digital solutions can turn out cost-inefficient if they cannot deliver the results you need.
Looking for the Right EHS Software
The plethora of EHS software options you will find in the market today are somehow the same. If you do not want an off-the-shelf, you will most likely end up with a custom one that is usually homegrown or developed in-house for the company's use.
Before you begin looking for an EHS software, you will need to identify which type of software best fits your requirements. While opting for custom software will initially seem like a great idea, most custom-made EHS solutions cannot cater to constantly-changing user requirements. Unfortunately, there are a lot of companies that would have to use it for months to years before they notice a clear return on their investment.
Off-the-shelf EHS software are not bad at all. In fact, they are packed with core features and facilities that can take your EHS management to an impressive level. These include document management, dashboard trending, tasks and corrective actions, automatic notifications and alerts, and fast generation of reports in light of real-time data. Meanwhile, more advanced software options also cover features like incident management, regulatory checking, audit and inspections, and data warehousing. Sometimes, they come with a mobile app version too.
A guided EHS software purchase decision means the features and functionality you need should not be compromised just so it can align with your budget. It takes a series of balancing the pros and cons if you want to ensure the best value of your investment.
OPPO launches 5G CPE Omni, a 5G smart connection hub powered by innovative proprietary technologies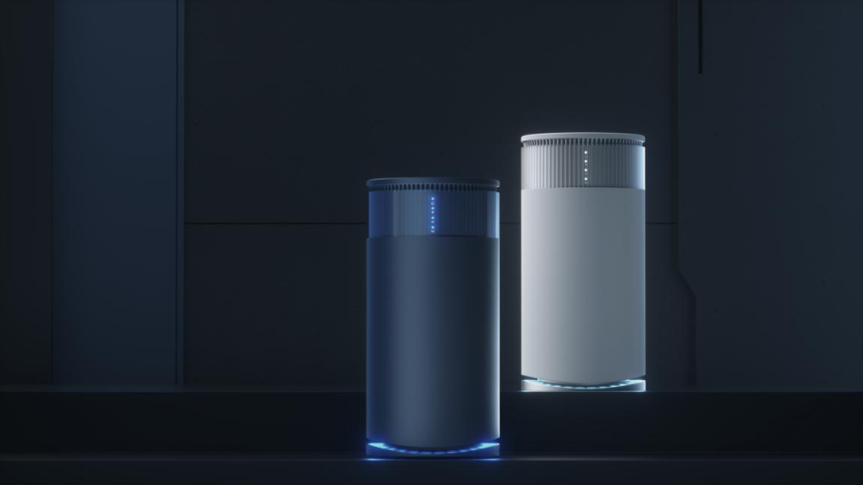 OPPO announced the global launch of the OPPO 5G CPE Omni, the brand's second 5G CPE device. Built on multiple core proprietary technologies and cutting-edge industry solutions, OPPO 5G CPE Omni is one of the industry's most advanced 5G CPE products. The OPPO 5G CPE Omni launch is set to accelerate the rollout of the 5G network globally, offering users an unprecedented 5G experience.
OPPO 5G CPE Omni
Pioneering O-Motion 360 ° 5G antenna solution revolutionizes 5G connections
Users expect high speed, stable connectivity and blind angle free signal reception from CPE products. As the most advanced 5G CPE device in the industry, the OPPO 5G CPE Omni not only supports millimeter wave and sub-6 GHz dual network frequency bands, but also offers users an amazing 5G connection experience powered by the firm's proprietary O-Motion 360° 5G antenna solution.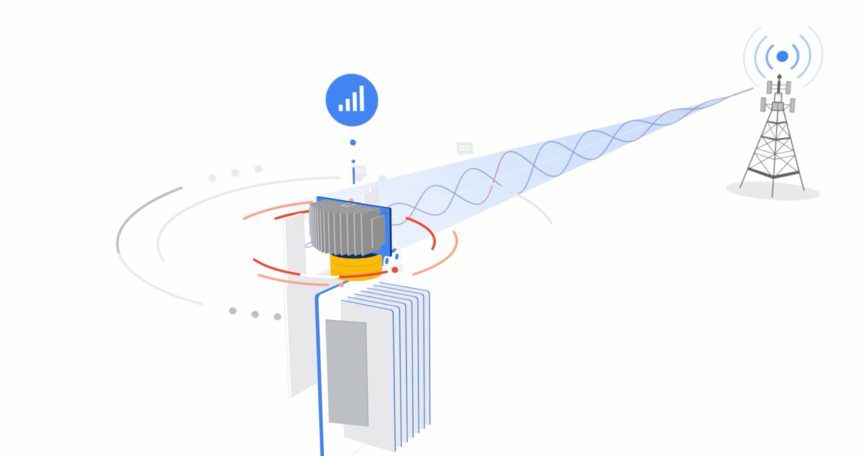 To address the industry-wide challenge of blind angle in signal coverage, OPPO's O-Motion 360° 5G antenna solution maximizes 5G signal coverage in all directions. At the bottom of the 5G millimeter wave antenna module, OPPO leverages a low-power motor module to increase the torque at 60x gear speed to drive the 5G millimeter wave antenna module. To ensure functionality, the motor module uses high-strength spring wires and caging devices so that the 5G millimeter wave antenna can rotate +/-180° and achieve loss-free and anti-locking during operations. This helps deliver a blind angle free 5G signal coverage omni-directionally. The built-in magnetic coding chip can dynamically adjust the antenna through magnetic field changes. The result is that the new CPE device can obtain the best and most stable 5G signal in a real-time fashion no matter where it is placed.
OPPO O-Motion 360° 5G antenna solution
In addition to the innovative antenna stack scheme, OPPO was also highly selective in choosing the materials used at the top part of the 5G CPE Omni. In order to maximize the signal strength, CPE adopted PC+ABS materials for parts such as the shell, stand, button, and cover etc., to ensure excellent precision and stability of signals in any conditions.
Powered by OPPO's proprietary O-Reserve 5G smart antenna technology, 5G CPE Omni maximizes enhanced data throughput
5G CPE Omni is the first product featuring OPPO's proprietary O-Reserve 5G smart antenna technology. It can maximize the data throughput when the antenna is operating by switching 5G antennas smartly in the sub-6 GHz frequency band through software. O-Reserve 5G smart antenna technology is also the industry's first "true smart antenna solution".
Omnidirectional antennas and directional antennas are currently the most common antenna design schemes deployed by the industry. The omnidirectional scheme can effectively cover all the angles of a spherical or horizontal plane with the CPE at the center, while the directional scheme can amass the energy from a spherical or horizontal plane to transmit signals directionally towards an angle and maximize the signal gain. However, the directional scheme also has its disadvantages. When the antenna is functioning, signals opposite to the direction of the base station will be weakened significantly. To address this issue, OPPO has developed the proprietary software-powered O-Reserve 5G smart antenna technology, enabling OPPO 5G CPE Omni to deliver the benefits of both omnidirectional and directional schemes.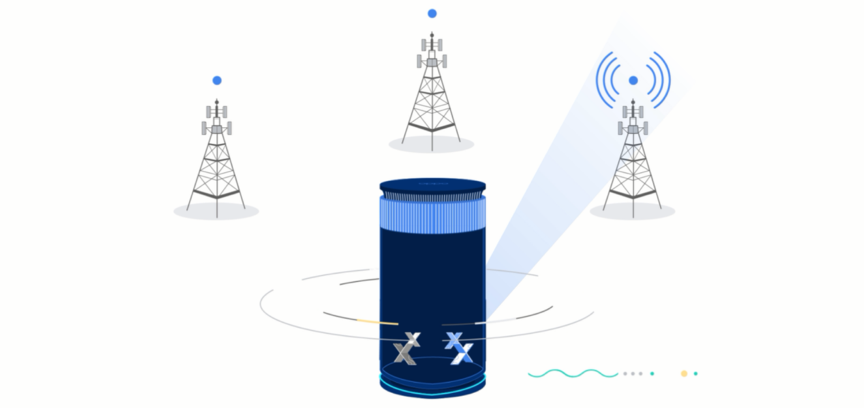 O-Reserve 5G smart antenna technology
When the antenna is operating, the O-Reserve 5G smart antenna technology can obtain the RSRP value of each antenna through software and intelligently select 4 signal antennas out of 8 with the highest gain for signal throughput to achieve 4×4 MIMO. In addition, the handset can also use the MAIN and DIV external antennas to deliver the "10 out of 4" antenna scheme to greatly improve signal strength and coverage. Combined with dedicated reflective metal plates, Omni has been tested to deliver a maximum signal gain of up to 6.7dBi.
Connecting smart scenarios by integrating industry-leading solutions
As a gateway hub to connect a growing number of business scenarios in the future, OPPO 5G CPE Omni has integrated a range of best-in-class technology solutions. Featuring the Snapdragon X55 modem, the device supports millimeter wave, sub-6 GHz frequency band as well as SA and NSA 5G networks. It also covers 4G/3G networks downwards, delivering "global and cross-network" connectivity to users. In the millimeter-wave network band, the peak 5G download rate can reach up to 7.5Gbps. In addition, the handset also supports the dynamic spectrum sharing (DSS) technology, which makes full use of limited spectrum resources by sharing the spectrum of the 4G and 5G networks.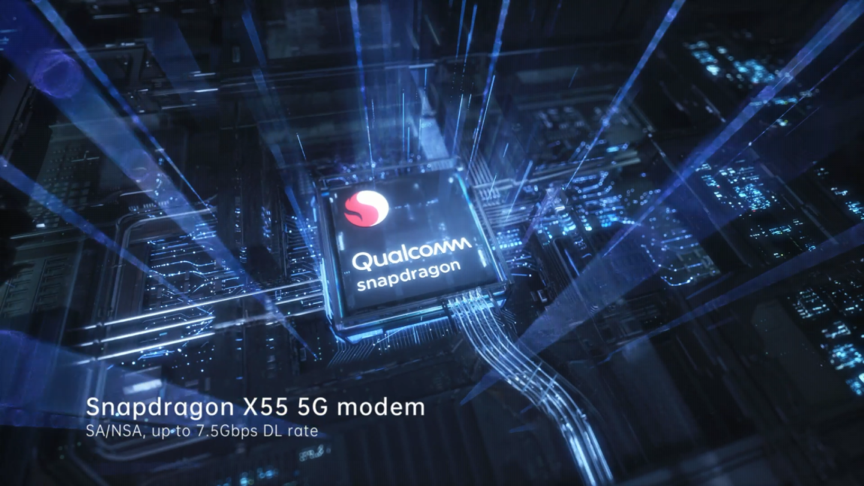 OPPO 5G CPE Omni features Snapdragon X55 5G modem
In terms of connectivity, OPPO 5G CPE Omni supports the most advanced Wi-Fi 6 protocols and can connect up to 1,024 devices simultaneously thanks to the integration of the Qualcomm IPQ8074A Wi-Fi chip. In the 5GHz channel, it supports up to 80MHz 8×8 MIMO. In the Dual Band Dual Concurrent (DBDC) mode, the theoretical peak transmission rate between Omni and other devices can reach up to 6Gbps. Omni also supports Mesh Network, Bluetooth low energy protocol (BLE 4.1) and ZigBee 3.0, enabling the expansion into multiple business scenarios in the future.
Omni is also the world's first 5G CPE to support the MPTCP (MultiPath TCP) protocol. When the 5G cellular network and wired network are working concurrently and one of them fails, the MPTCP protocol algorithm will transfer the device from the failed network to the other function, ensuring seamless network switching and avoidance of data transmission interruption due to intermittent network failures. In addition, due to the use of the MPTCP protocol algorithm, Omni also supports dual frequency Wi-Fi rate overlapping of 2.4GHz and 5GHz channels, providing a higher and more stable Wi-Fi experience for devices.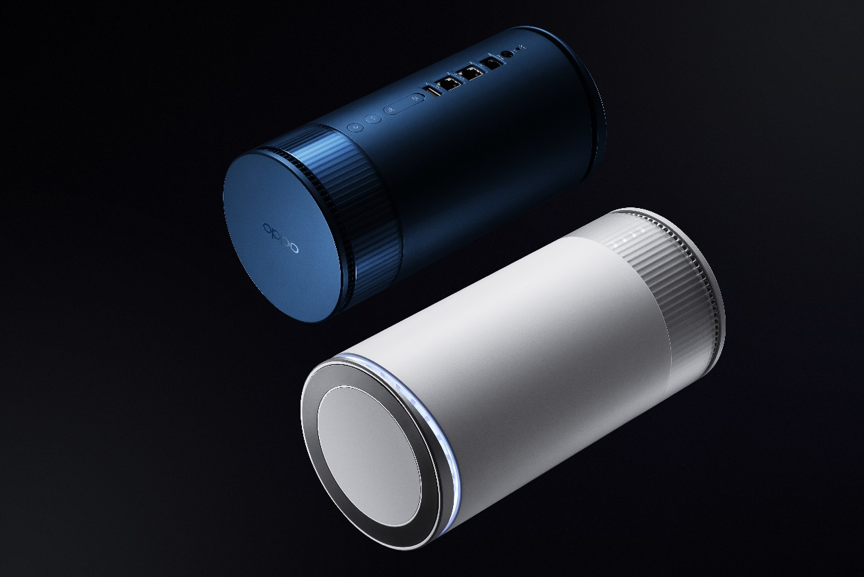 OPPO aims to offer convergent personal technology experience built on 5G CPE Omni
Thanks to the deep integration of proprietary core technologies and industry-leading solutions, OPPO aims to offer users worldwide an amazing 5G network connection experience through 5G CPE and will continue to position it as the gateway to expand the brand's footprint in personal, vertical and convergence scenarios. Looking ahead, OPPO will hold to the core strategy of "focusing on core gateway products and building an open ecosystem" to create convergent personal technology experiences in which users will perfectly blend with business scenarios.
5 compelling features of OPPO Enco Free TWS Headphones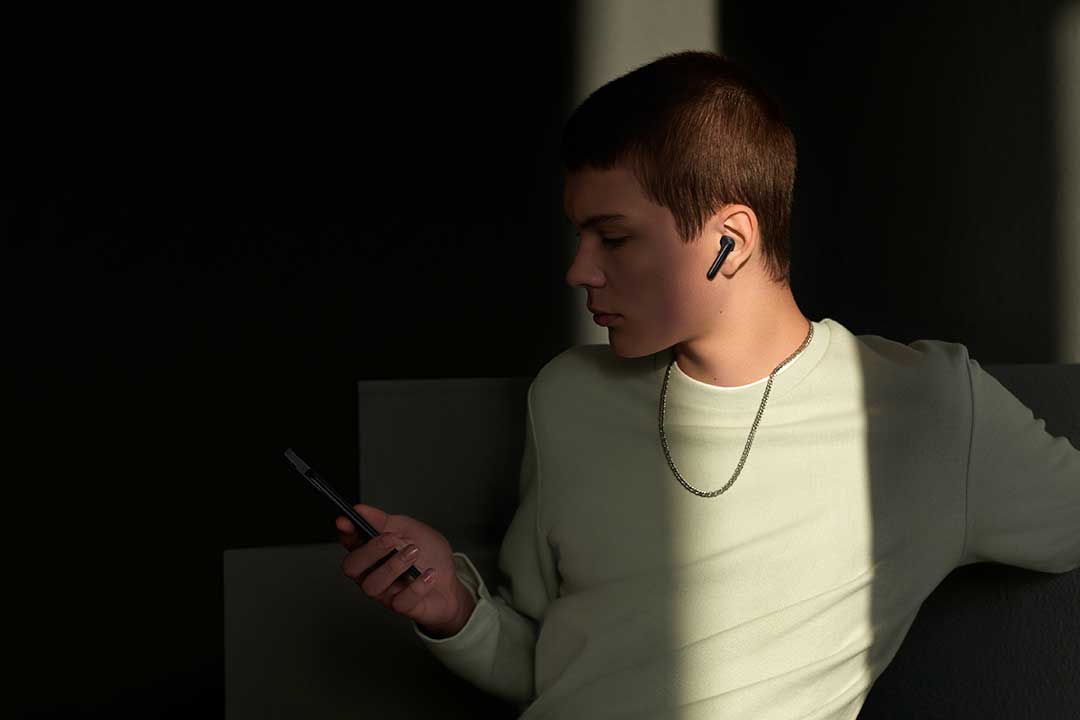 Last year introduced a new wave of audio listening – with an emphasis on elegant, minimalistic design, came the advent of TWS headphones.
TWS stands for True Wireless Stereo – which, as the name suggests, provides an audio listening experience completely free of any wires. This type of audio device conveniently pops into the user's ears and functions via intuitive, easy-to-use smart controls.
Some popular features of TWS headphones include Bluetooth 5.0 connectivity, smart controls, stylish & ergonomic design, and of course high quality audio. Let's delve into what makes OPPO Enco Free the top TWS choice!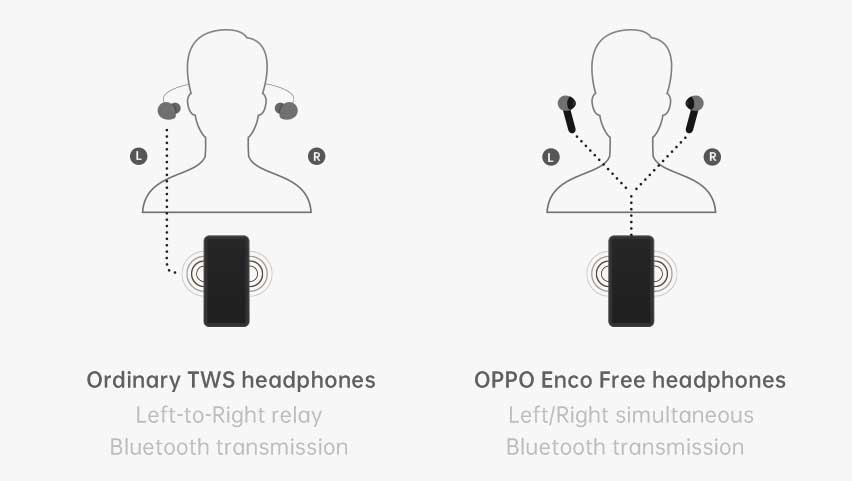 Binaural Simultaneous Bluetooth Transmission
True Wireless Stereo and Bluetooth 5.0 enables the separation of audio output into two speakers (one placed in the left ear and one in the right). This simultaneous transmission results in a stronger signal and more accurate stereo synchronization.
Additionally, it allows the user to output two different forms of audio simultaneously, which is useful in situations where you may want to listen to music and a phone call or video simultaneously.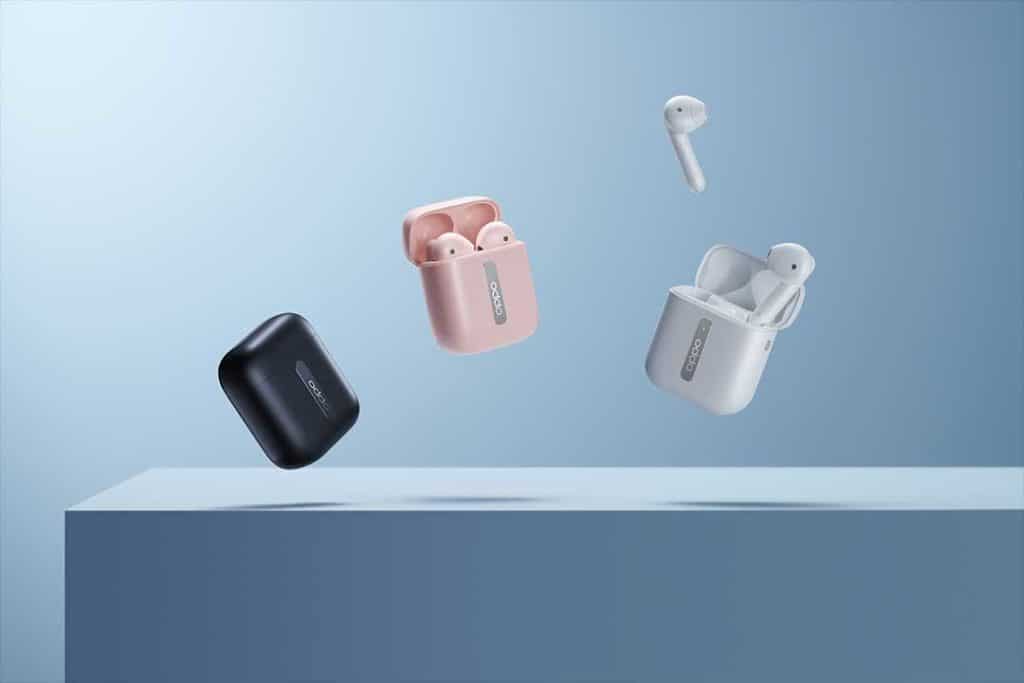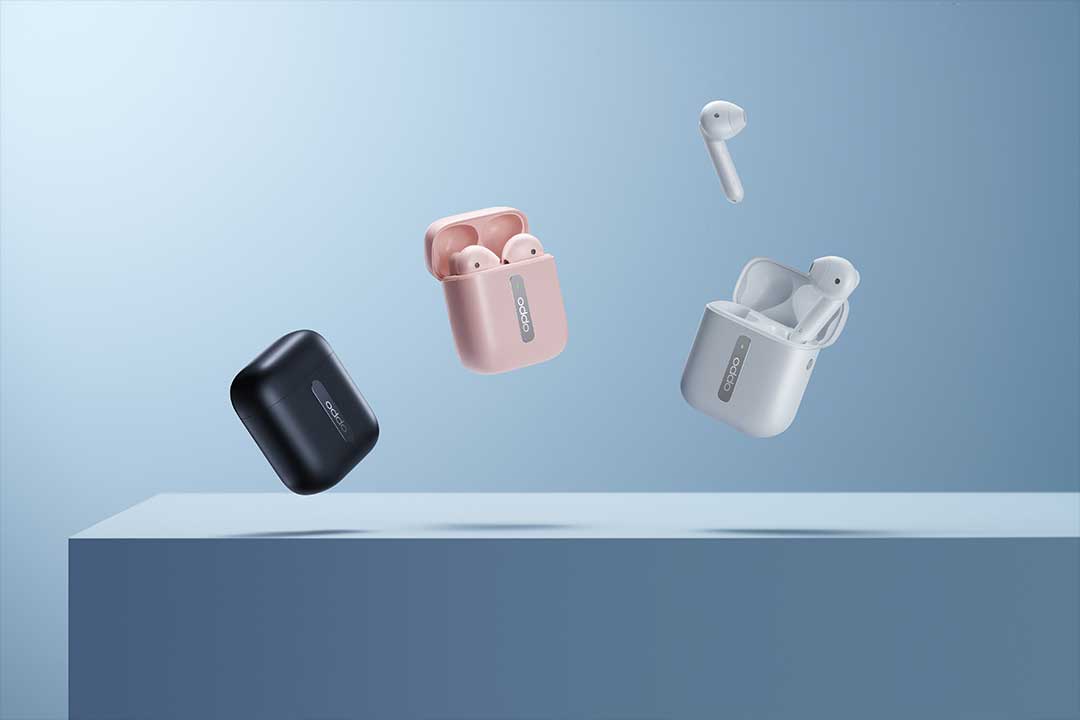 Three Distinct Colors
OPPO Enco Free comes in three distinct colors, each with their individual flair.
There are the traditional white headphones, which emanate an air of simplicity and technological know-how. The black TWS headphones are particularly striking and make a strong impression when worn. Enco Free is also available in pink, for those seeking a bit of a zestier flavor.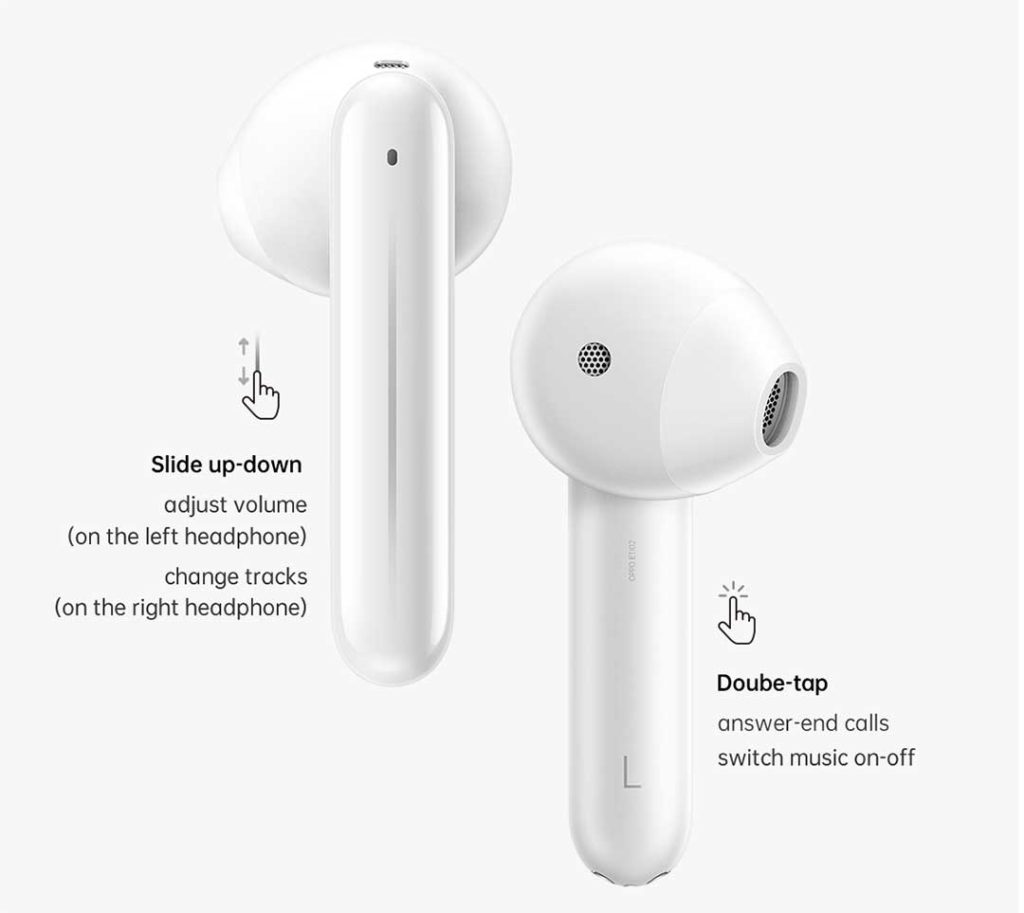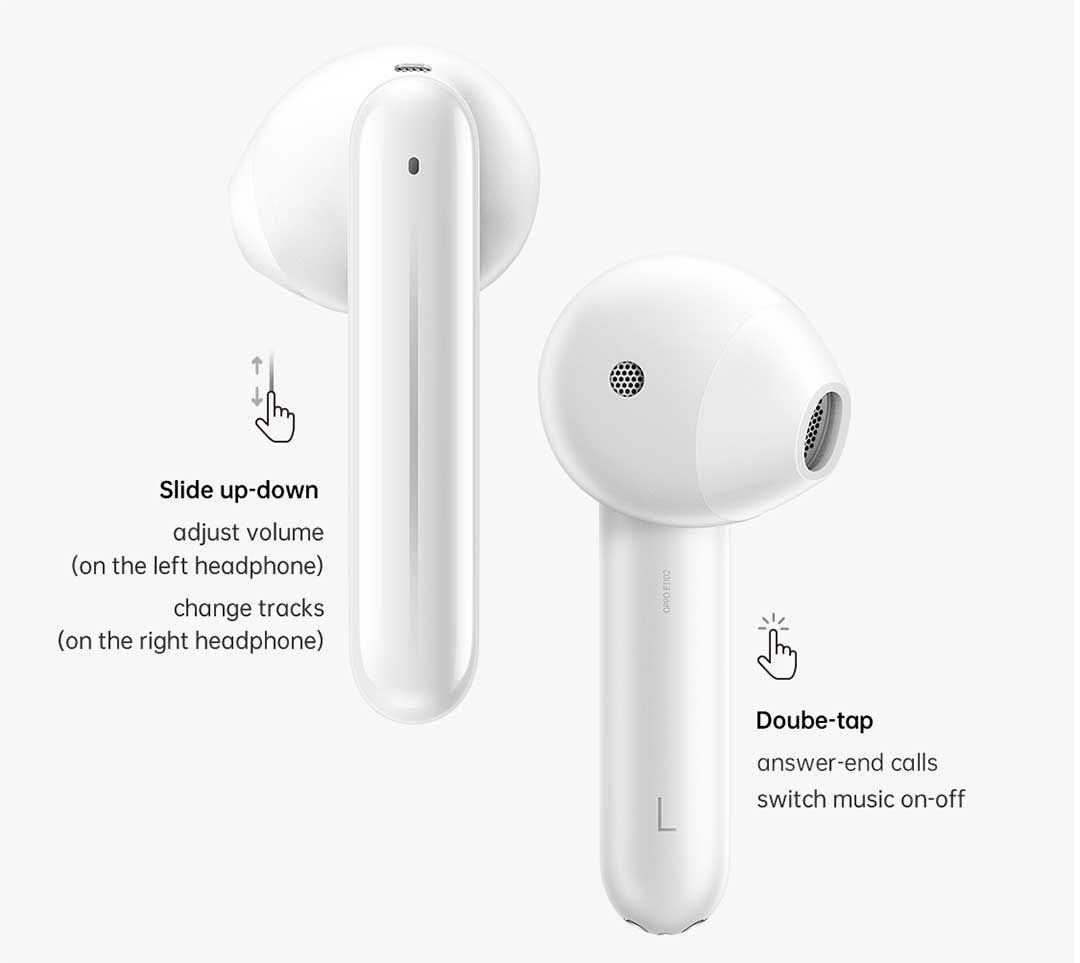 Intuitive Touch Controls
Simply double tap on either side of your OPPO Enco Free headphones to switch your audio on and off. Volume adjustment and track switching can be done with a simple upward or downward slide motion.
Snug Fit Ear Tips
OPPO has thoroughly researched and tested to bring you the optimal headphone fit. As such, the Enco Free comes equipped with two liquid silicone rubber ear tips for separate purposes.
In-ear tips provide a maximally secure fit, while semi-in-ear tips leave space for breathability. There's an ideal fit available for every situation, so you can continually enjoy your true wireless audio.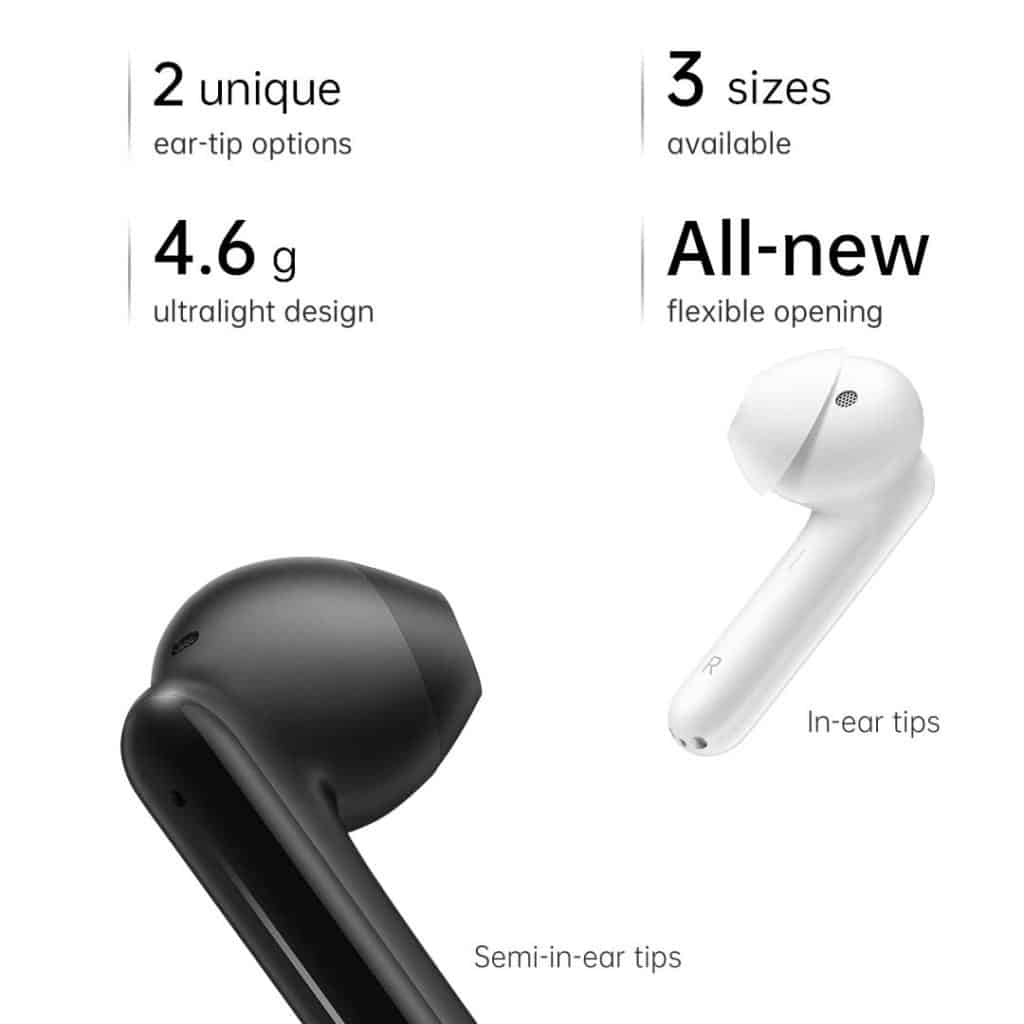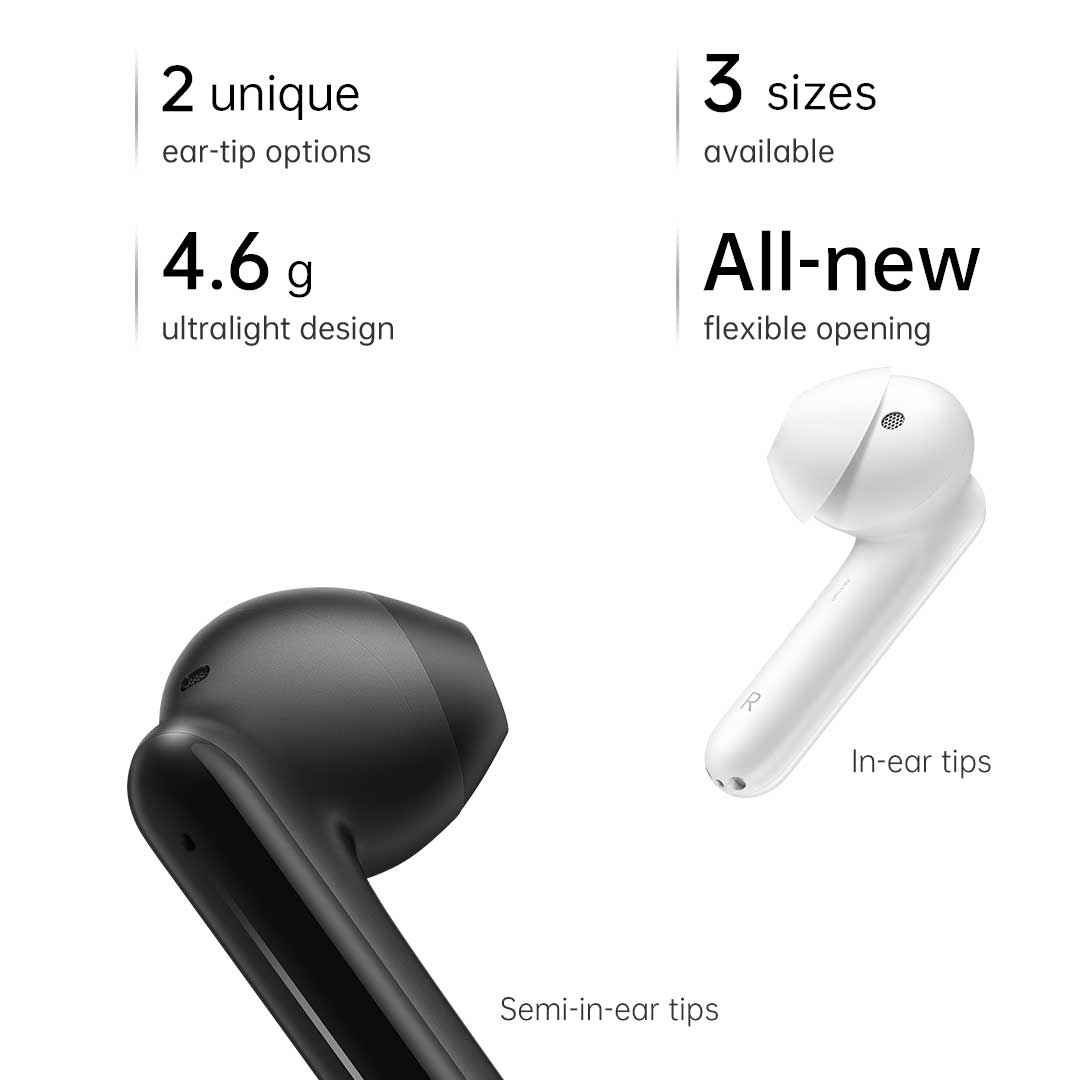 Incredible Cutting-Edge Sound
OPPO Enco Free TWS headphones are designed to deliver the most contemporary, top-quality sound available. Enco Free is powered by six patented technologies that enhance the detail, bass, and range of your audio to create the ultra-dynamic listening experience you've been looking for.
Oppo hopes this look at TWS headphones has been informative, as they are moving into an era of rapidly developing audio trends! To stay updated, make sure to check out our articles regularly for the latest tech news.