Kribee 5s Food Steamer – Cook Healthy Dishes With No Efforts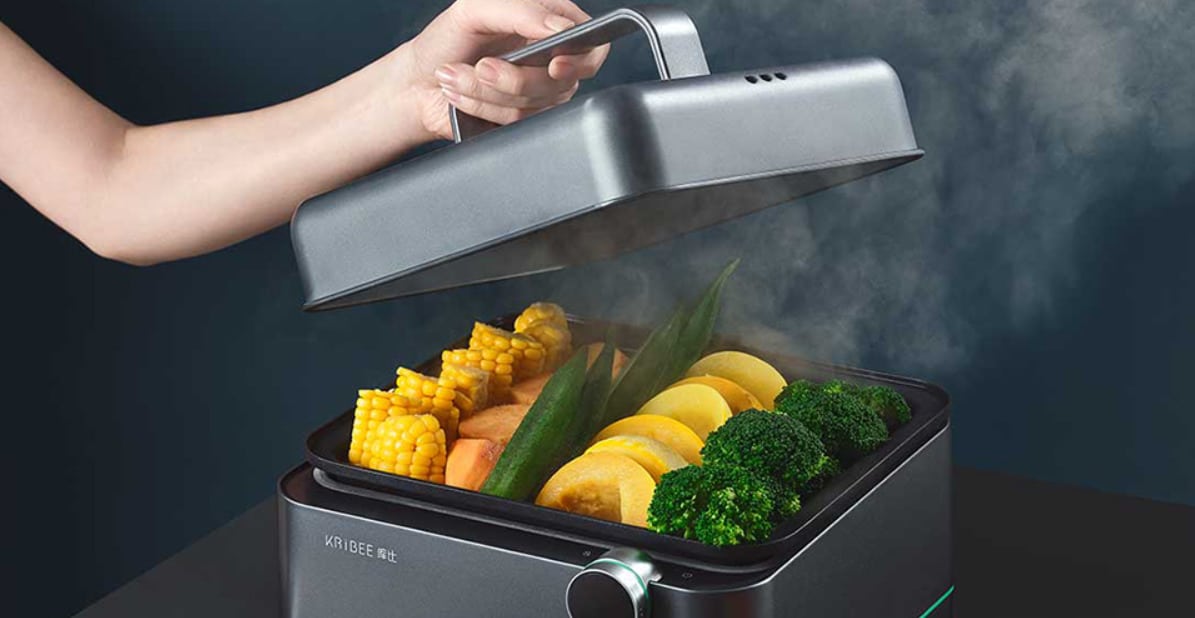 New household appliances appear at MiOT Crowdfunding platform barely every day. Today we will talk about Kribee 5s food steamer – a necessary device for a healthy diet.
The food steamer has a steam generator that produces steam in 5 seconds. So the cooking starts immediately after the device was turned on.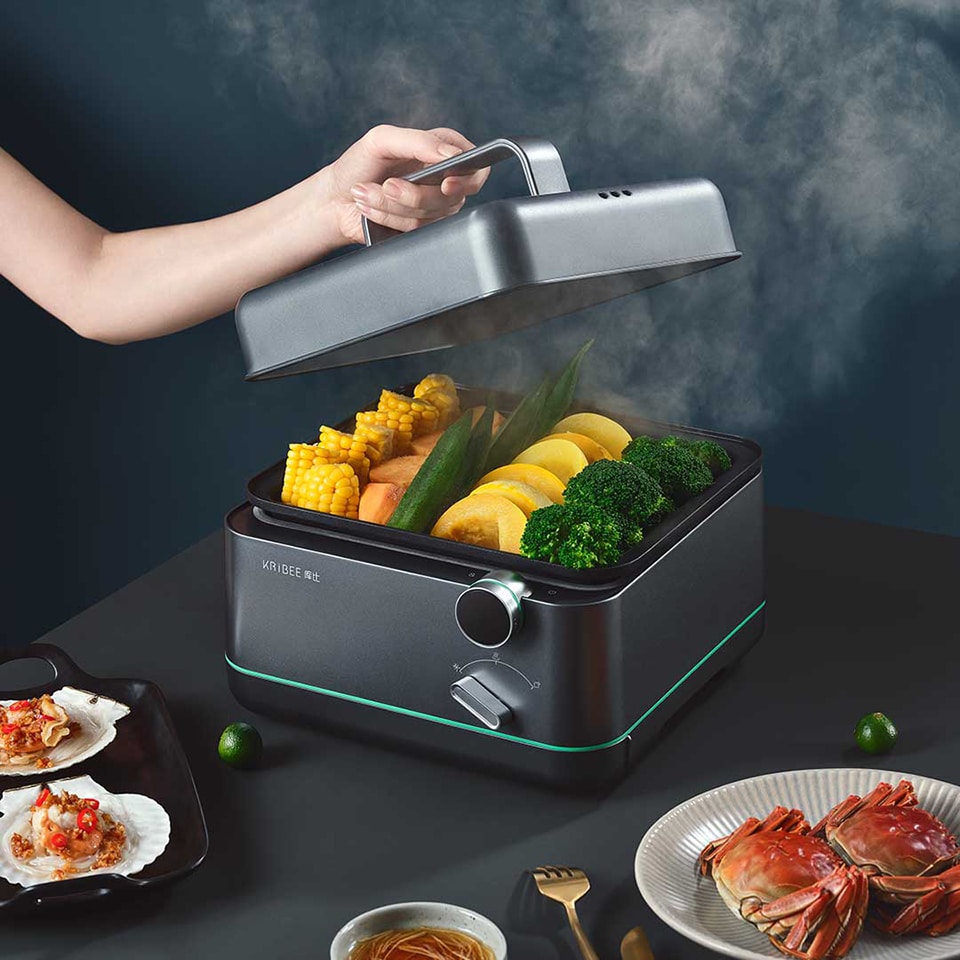 There is a U-shaped heating tube inside the food steamer. It provides fast heating (the heating power was increased by 60% to compare with the previous models in the line). The power of the Kribee 5s is 2000W.
The steamer provides cooking at 120 degrees. Cooking with a steamer is healthier than using a traditional frying pan. The dishes cooked with steam contain less oil and fat and preserve all the nutrients.
The Kribee 5s is equipped with a 750ml water tank that can provide continuous steam for 60 minutes. So there is no need to add water when cooking large dishes.
The functionality of Kribee 5s is not limited to steam cooking. It can be used as a multifunctional device for frying and stewing etc. You can easily prepare various dishes such as fried steak, porridge, pancakes, etc.
The device has a smart safe system. When the water tank is empty, it will be automatically turned off.
The price of the device is about 57$ for the Chinese market.