LIVE SMART AND BUY SMART AT MI FAN FESTIVAL 2020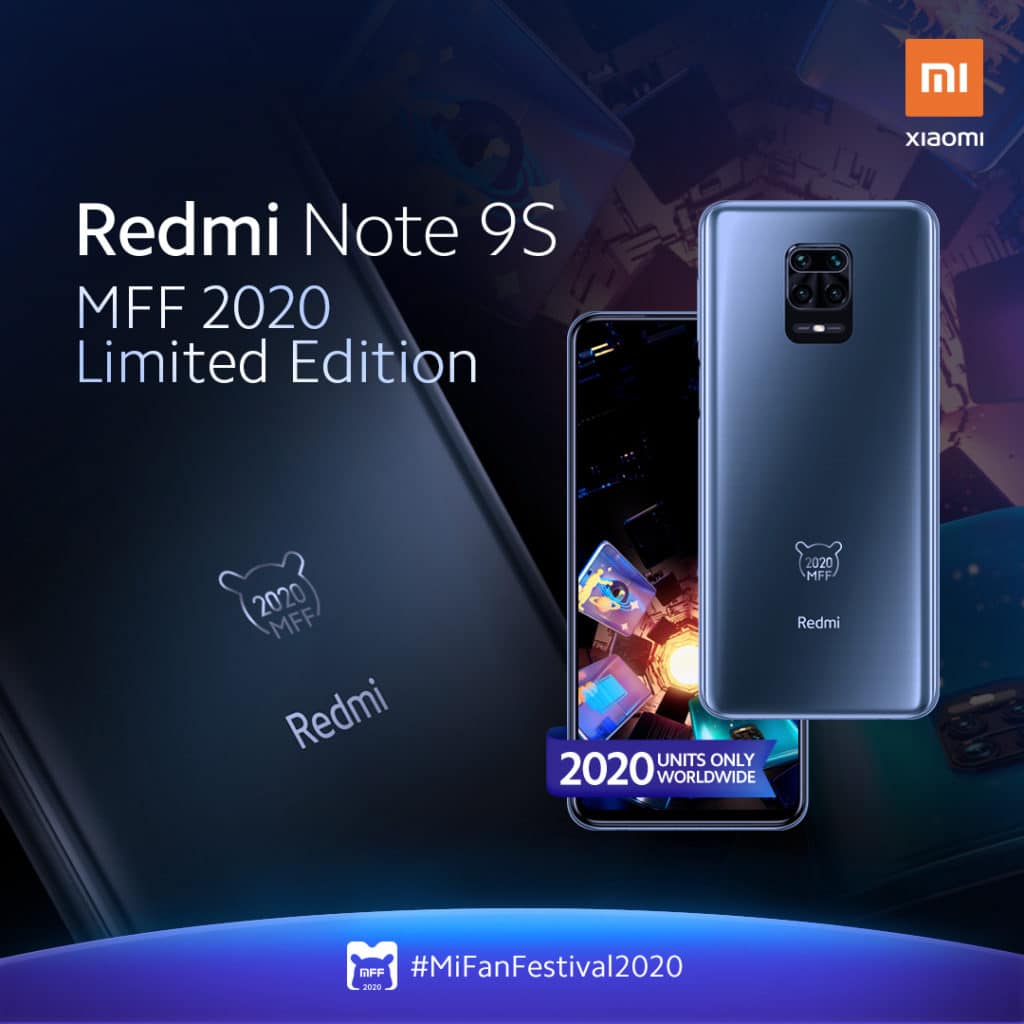 Xiaomi unveiled its annual Mi Fan Festival 2020 (MFF 2020), showing its sincere gratitude to millions of Mi Fans for their unwavering trust and support. This year's theme is "Live smart, buy smart," which will encourage Mi Fans and users to embrace a smart life through the latest technological innovations.
With the special 10th anniversary, Xiaomi collaborated with 49 overseas e-commerce platforms to jointly offer special products and amazing deals for global Mi Fans. From April 7 to April 10, everyone can find Xiaomi's latest smartphones and IoT products with honest price through these channels.
Xiaomi fans can also expect dozens of surprises during this grand celebration. The Redmi Note series has always been Xiaomi's legendary series and one of the most beloved products by Mi Fans. As such, Xiaomi launched an MFF limited edition for Redmi Note 9S, with only 2020 units worldwide.
Additionally, Xiaomi prepared well-customized MFF merchandise so Mi Fans can long remember this special occasion, including: MFF 2020 Office Set, MFF Special T-shirts, MFF Special Baseball Caps, Mi Bunny Stuffed Toys and MFF Special Canvas Bags.
Platforms include Akulaku, AliExpress, allo.ua, Amazon, Auction, Banggood, blacktech.ro, BliBli, CDISCOUNT, CITILINK, Coupang, DL, eBay, emag.ro, EURO RTV AGD, Gearbest, Gmarket, Hepsiburada, JD Central, JDID, Jumia, Lazada, mall.cz, Media Markt, Mediaexpert Mi-home.pl, Mi-markt.pl , Mi-store.pl, mistore.se, Movistar, Neonet, Notebookbiliger, otto, PCC, Pchome, PLAZA, Rappi, Rue de Commerce, Shopee, Souq, Three, TMALL, Tokopedia, WILDBERRIES, Windtre, x-kom, you.gr, 灿坤, 全国电子.